The best part about Facebook marketing is the rich feature set it offers. Facebook Messenger Bot is one such revolutionary solution that comes to the rescue for small businesses to sustain their online presence.
While not all brands can afford a chatbot tool, Facebook utilized its existing messaging service to allow businesses of different sizes to create their custom bots in Messenger.
Ever since the release of the Facebook Messenger bot, there were speculations that the reason behind introducing this feature was that chatbot would be crucial in elevating the customer experience.
The hype around the chatbot bandwagon is on the rise. As per Drift research, 55% of businesses get higher quality leads with a chatbot. While another study from Comm100 suggests that the average satisfaction chats are 87.58%.
With more than 400K chatbots on Facebook alone, it is time to look at how these chatbots will play an indispensable role in the current business scenario.
So let's learn how you can activate a custom Facebook messenger bot for your business.
What are Facebook Messenger Bots?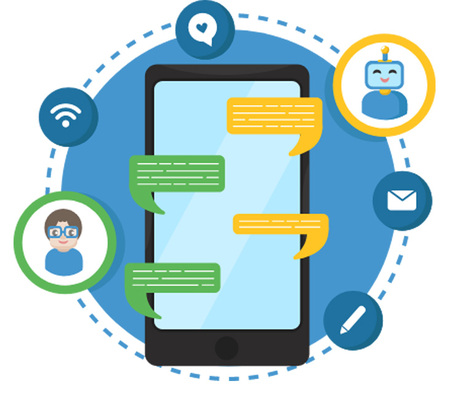 While a chatbot or bot is a messaging program that uses AI to start and maintain conversations with users on a website, a Facebook messenger bot pertains to the Messenger platform in specific.
The primary function of chatbots is to understand the user's questions, give them relevant answers and execute tasks if necessary. Customers can type a regular message as they would to a friend, and the bots will reply to them with relevant results.
Similarly, a Facebook Messenger bot is a program that resides in Facebook Messenger and converses with billions of Facebook Messenger users every month. Every business with a presence on Facebook has a Messenger strategy to scale its presence on this gigantic platform.
Why Should You Activate Facebook Messenger Bot for Your Business?
If we talk from a broader perspective, Facebook Messenger bots have a couple of major advantages.
First, Facebook Messenger is the second most-used messaging app globally with over a billion messages exchanged among businesses per day.
Did you know that building a Facebook Messenger bot is actually a lot cheaper than creating a mobile app for business? Surprised? Well, it is a fact.
The second advantage you get is less competition. Facebook is home to over 10 million advertisers and only a little over 400,000 bots are currently dealing with customers on messenger.
Now, you have a clear idea about what a bot is and the major advantages it can offer.
How Can the Facebook Messenger Bot Help Your Business?
Improved Reach: People like to open the messages received on Messenger and will always prefer them over marketing emails. Facebook Messenger already contains sponsored ads, which can be shared with the users who have expressed interest or been in touch with your brand on your Facebook page. Thus, a Facebook messenger bot can use these ads to target customers who have a high intent to purchase your brand.
24X7 Customer Service: Customers can be in need of assistance at any time of the day or night. A bot eliminates the need to be put on hold and can deal with repetitive questions easily. Automation can improve customer service to a great extent and help you save time to focus on more pressing concerns in your organization.
Lead Generation: A chatbot can also be used to identify your potential customers by finding out about their needs through a series of basic questions and help in generating and forwarding quality leads to your sales team.
Customer Re-engagement: Facebook Messenger Bots always retain tons of information and this can be used to help in re-engaging your customers even if they haven't shown up on your page for a long time. You do not have to spend your money on hefty advertising budgets and let your bot do the heavy lifting. A bot can offer relevant content to the users and remind them of any products they still have in their cart.
Complete Transactions: Bots can do anything if they are programmed right. Conversational commerce often allows the bots to make recommendations and helps in upselling products from your website. Since all this information is shared with the user within the comfort zone of Facebook Messenger, the drop-off rate for these transactions is very low as compared to other mediums.
How do You Activate a Facebook Messenger Bot for Your Business?
Ever since the bots were announced Facebook has tried to make things easier for organizations to create a connection between bots and Messenger. Here are a few tools that can help:
Messenger Links: Once you have created a business page on Facebook, you will see that Messenger links use your page's username to create a link, and when a user clicks the link, it leads to a conversation with your business in the Messenger app.
Matching Customer Profiles: If you have permission to reach out to the customers over the phone, they will be visible on Messenger using the Customer Matching feature. Once a conversation is initiated, a final opt-in is taken from the user.
Codes: The Messenger codes are unique images that act as a visual thumbprint for your brand and bot in the messenger app. These codes work similarly to Snapchat codes and redirect the users who scan them to a corresponding company's bot or page.
Buttons: Facebook provides Messenger buttons that can be embedded into your website to enable the users to start a messenger conversation with a bot with a single click.
Note: In case you have not developed a bot, the result of any of the aforementioned actions will lead to a standard conversation between your brand and the customer.
How to Set Up a Facebook Messenger Bot for Your Business?
Before you start, make sure you have the following things ready:
Facebook Page: It will be used as your bot's identity, and whenever users will interact with your bot, they will see your brand's name and profile picture.
Facebook Developer Account: This account is required to create apps that are required for any kind of Facebook integration.
Facebook App: This app contains the settings required for your Facebook Messenger bot as well as access tokens.
Webhook URL: Actions inside the conversations with a bot are sent as events to the webhook. Make sure you set up your webhook beforehand.
Steps to Set Up Facebook Messenger Bot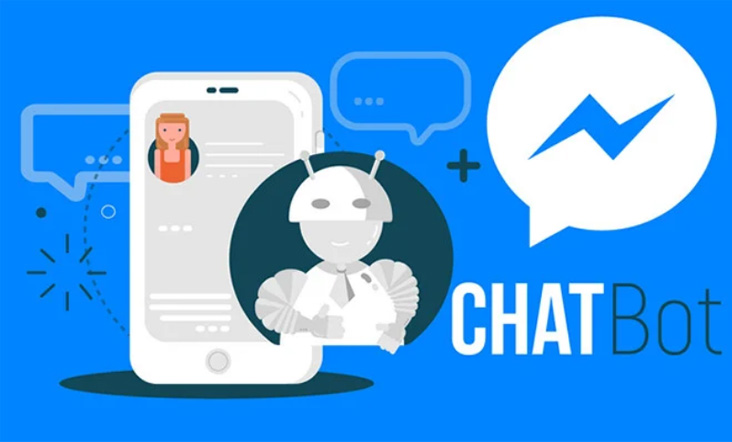 Step 1: Adding the Messenger Platform to the Facebook app
From the sidebar of the app setting, click on Add Product under Product.
Display options by hovering over 'Messenger'.
Click the 'Setup' button.
This will add the Messenger Platform to your app, and a settings console will appear.
Step 2: Configuring the Webhook for Your App
Click the 'Setup Webhooks' button from the 'Webhooks' section in Messenger's setting console.
Enter your public webhook URL in the 'Callback URL' field.
Enter your webhook token in the 'Verify Token' field.
Confirm your callback URL by clicking on the 'Verify and Save' button.
This will enable the Messenger Platform to send a GET request to a webhook using the verified token. A valid and properly set up webhook will respond to the verification request, and its settings will be saved.
Step 3: Subscribing Your App to a Facebook Page
Select the pages you want to subscribe to your app using the 'Add or Remove Pages' button. Whenever users will chat through messenger, your webhook will receive events for every page subscribed.
Every authorized page will have a Generate Token button in the 'Access Tokens' section. Save them as it is required to send messages using the Send API.
Click on the 'Add Subscriptions' button to select the field in the 'Webhooks' section on each authorized page. To start, it recommended choosing messages and messagin_postbacks.
After this step is complete, the Messenger Platform will now send webhook events for the selected Page to your Webhook.
Step 4: Testing it Out
In order to test if your setup was successful, try sending a message to your page from Messenger. If you receive a webhook event from the callback URL, then you have successfully set up your app to receive messages from users.
Once your bot is built, integrate it into the marketing calendar and make it a prominent part of your overall Facebook strategy.
Conclusion
It is always beneficial to be an early adopter of new technology. Since the competition is less in terms of Facebook Messenger bots, now would be the right time to get on this bandwagon.
Test it out, measure the performance, and keep a close eye on how these bots develop to shape customer interactions in the future. Then, make way for your leads to engage with your other customers and those interested in buying from your brand.
You can also use SocialPilot for skyrocketing your Facebook presence.
Another way is to create your Facebook page group where people can converse with one another and the brand, sharing views and giving you an opportunity to make improvements wherever required.
Let's explore it in the next chapter.