Have you ever wondered how the growing competition in social media marketing has led to a mad race of attracting an audience?
We are sure you have. 
And amid the constant search for new features to generate higher engagement, Instagram DM (Direct Message) groups have emerged as a blessing in disguise.
These groups allow for a more intimate and personal connection between people and the opportunity to share content, ask questions, and network. 
But what are DM Groups, and how do they work? How do we create them? 
Read on to know more about how you as a marketer can use Instagram DM groups to your advantage.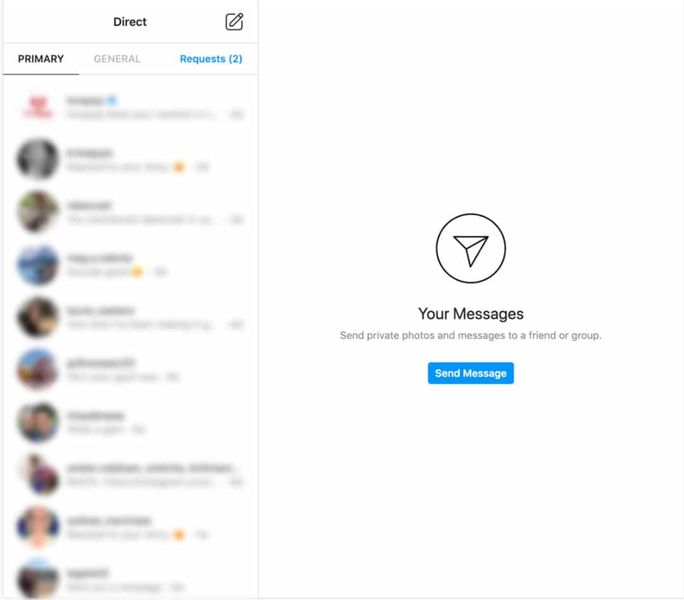 What are DM Groups on Instagram?
Instagram DM Groups, popularly called Instagram Engagement Groups or Instagram Pods, are groups of a maximum of 32 people who come together to boost each other's engagement by liking, commenting, and promoting each other's posts. 
The aim is to make the group members' image or video posts viral so that they feature in top searches. When the group of people like, comment, and share each other's posts, it helps boost the posts' engagement and appear during searches for specific Instagram hashtag pages and Explore Page.
Simply put, DM groups are a fantastic opportunity to make use of communities to help you grow your brand on the social media platform.
How to Join DM Groups?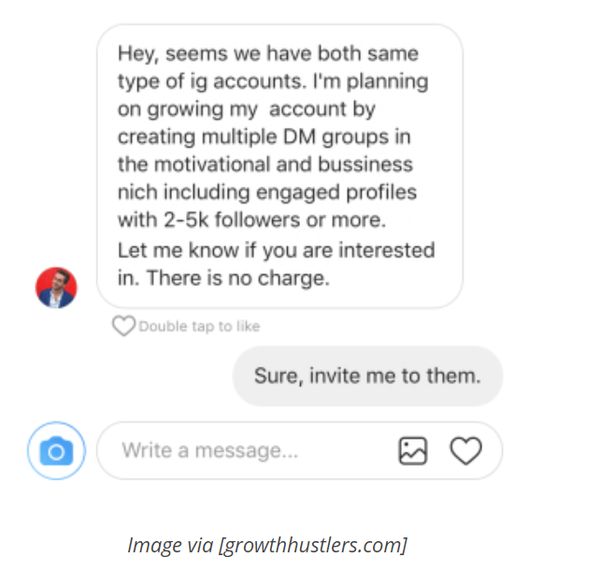 There are many ways through which you can join Instagram DM groups. Here are a few:
Hashtags
One of the simplest ways to join a DM Group is by typing hashtags such as "#instapod" in the Instagram search field and finding a relevant post under the particular hashtag. You can then send a direct message to the person who made that post and enquire if they have an open DM Group that you can join. 
Even Exchange
Even exchange is a strategy where you collaborate with another person if you both are doing something similar or your Instagram engagement objectives complement each other. This is a convenient criterion that allows you to get into DM groups.
You could send a message that sounds like, "Hey, I came across your Instagram account, and I would like you to know I'm amazed by the way you're handling it and your engagement. I'm interested in joining more DM groups with accounts like yours. Do you have any available DM Group, or would you be interested in creating one with me? Let me know what I can do in exchange."
When you offer to do something to become a part of their group, it clarifies that you're not here to waste your time and theirs and that you feel obliged to do something in return for a favor done for you. This is thus an even exchange that can be a win-win for both parties.
Pay to Get In
Another way to get into a DM group is to pay for it. All you need to do is slide yourself right in by offering them a fee. The only obstacle in the way is the money you need to shell out. Plus, it's not an ideal strategy that everyone can follow. 
The paid message should be structured in a manner that makes it clear that you are "willing to pay." This instantly grabs the receiver's attention.
Then, after leaving a few spaces, you can say, "Hey, I just happened to notice your account, and I'm really impressed. I just wish to know if you have any DM groups open for sale or if you know any that are available. I am interested in joining the group by paying money."
How to Create DM Groups on your own?
If you don't wish to join a DM group, then create one. 
This strategy may not yield results as quickly as other ways of using a DM group. However, if you need to start somewhere to be a part of a DM group to boost your engagement, this is it.
Frame your message like this. "Hey, I came across your account, and I would like you to know that I'm really impressed by it. I wish to start up a DM group with more accounts like yours. I'm in the process of getting more people into this DM group. Would you be interested in joining?"
This will yield you a success rate since you are offering the recipient something and not asking for anything in return. Also, they are at a complete advantage since they get by without doing anything. Forming DM groups like this is convenient when you're simply creating value by giving recipients something.
However, you need to know that Instagram allows you to send 10 to 15 messages per hour per account, where you need to take a minimum 1-minute gap between each message. If you go beyond this limit, there are high chances of you getting banned from the platform for flouting their rules.
The best possible strategy to avoid a 24-hour message ban on your account by sending out tons of messages is to make every single message appear unique in their proposition.
What are Fake DMs?
While we DM others to boost engagement, there is something known as Fake DMs which we need to be careful about. Fake DMs are simply fake conversations that are generated through third-party apps like FakeChat and Prankstagram that make your conversations, even with a celebrity, look genuine. 
Word of advice: Don't go for it since it seems a naïve way to boost your engagement.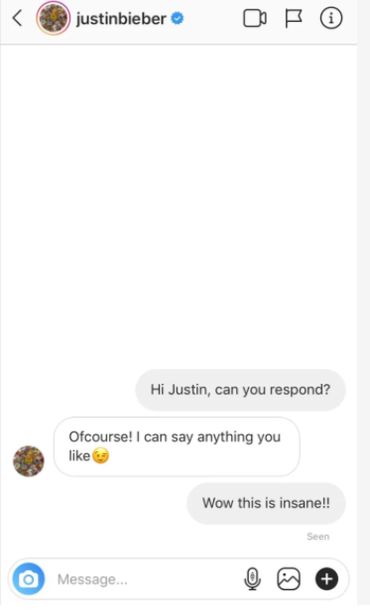 Best practices for using DM Groups
Here are some best practices that you can follow to take full advantage of Instagram DM groups:
Avoid Posting Too Often
Posting more than once in a 24-hour time frame can affect your impressions and reach on the platform.
As harsh as the truth may sound, nobody on Instagram is interested in what you're up to unless you are a celebrity or a very well-known influencer. 
So, avoid bombarding your DM group with hundreds of posts daily or sending hundreds of stories in the group. Nobody is interested in viewing them.
Quality Over Quantity
You don't want to end up being that person in the DM group who posts tons of low-quality content. Instead, analyze the objective of your engagement and prioritize the quality of your posts.
You come across as more interesting if you post less frequently, but still, your posts are of excellent quality and provide meaningful content.
High-quality content should always be the aim and the means through which you boost your engagement. Instagram has billions of users who post billions of posts. The audience seeks unique accounts which provide entertaining content and make a lasting impression.
Do It The Organic Way
Let people in the DM group comment naturally. Instagram algorithms rate posts with long-running conversations as organic. Let the group members re-watch videos or re-scroll through the Feed gallery every time they post a new comment in an organic way.
After that, communicate with your DM group members through each other's posts. Ensure that the comments are longer and more meaningful. This will boost engagement in no time and help you have a favorable rating.
Use an Instagram Inbox tool
A social media marketer responsible for generating engagement for multiple clients can get overwhelmed while maintaining engagement through Instagram DMs.
Logging in and out multiple times of day to keep a tab on all the conversations across multiple Instagram accounts can be tedious and frustrating.
In such cases, one needs a centralized place to manage the conversation happening in their Instagram client accounts.
And that's where SocialPilot's Instagram Inbox feature comes to the rescue!
You can switch between your Instagram accounts and simply reply to comments, respond to DMs, and get story replies from within the tool.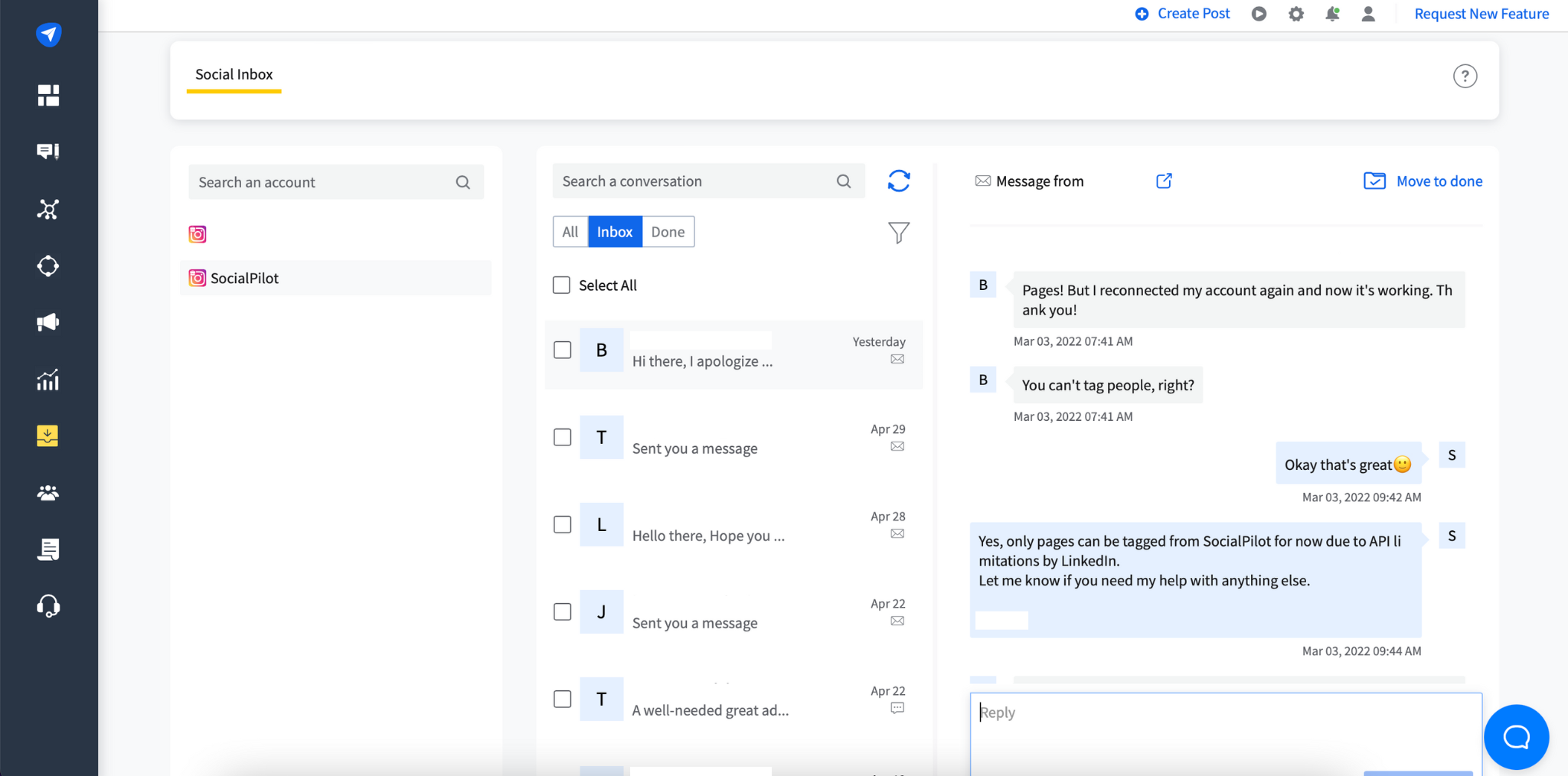 Other Tips
Here are some more valuable tips:
You can mute someone in a group if their posts are too frequent
Ensure you're following etiquettes of not posting spam links or asking people for money in exchange for promoting their brands
Be wary of fake "DM to collab" comments on your posts — those who are genuine will contact you for collab requests, not ask you to DM
Lastly, no spamming in the group!
Are Instagram Pods and DM Groups the same?
Well, not really. DM groups can be called a type of engagement group or pods where one can send direct messages to the group, with a limit of a maximum of 15 accounts that can be invited to join the group, with pods having 32 member-limit. This group also has one subject interest.
While both DM groups and engagement pods have their own rules and roles, DM groups are controlled by Instagram, making them more prone to be blocked or restricted by the platform.
On the other hand, engagement pods can be created on third-party applications like Telegram or WhatsApp, where you share your posts and engage with others at a predefined time decided by the group.
Example of How an Instagram DM Group Looks Like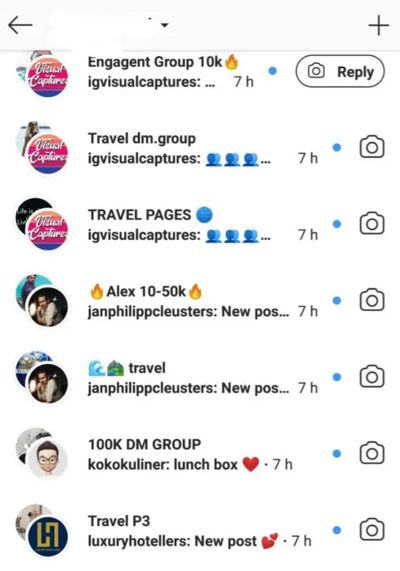 Instagram DM groups look something like the image you see above. Here the group called "Travel" has been made to boost engagement of the members' posts. As shown in the example, some group names define the group objective; for instance, 100K or 10-50K refers to the number of likes and/or shares, as defined by the group members.
Wrapping Up
DM groups are one of the most convenient and quickest ways of boosting your engagement since all you need to do is message other accounts. 
By using the techniques discussed in these posts, you can amplify your marketing efforts using DM groups and ensure your brand garners the attention it deserves. This is where you can use tools to communicate with groups and keep the engagement going.
You can effectively handle social media communication across multiple platforms using tools like SocialPilot.