Let's admit it: we live for all of the exciting new ways by which we can share our finest photographs and video clips on Instagram. 
Stories, Reels, IGTV, and feed videos, as well as landscape, portrait, and square photo choices, are some of Instagram's most popular features for sharing content.
However, regardless of how fantastic these options may be, determining the best Instagram image size for your post may be difficult. 
Even if you design the most engaging images, it wouldn't be of much use if you do not get the image size right. This is because uploading your content in the wrong size format damages its post-publishing quality.
But don't you worry.
We have put together this comprehensive guide to help you decipher all of the different Instagram post formats for every piece of content involving images, as well as the optimum photo size to post to your Instagram feed for maximum clarity.
Let's get started!
Comprehending Instagram's Recommended Image Size And Ratio
When it comes to uploading images and videos on Instagram, there are two key considerations to bear in mind: aspect ratio and size.
What is Instagram post size (aka resolution)?
The number of pixels that constitute the height and width of your picture or video is referred to as its size (or image resolution).
Size, just like the aspect ratio, is represented by two integers: one for width and one for height.
An image size of 1080px by 1080px, for instance, is significantly larger than one that measures 50px by 50px.
What is Instagram aspect ratio (aka dimension)?
The Instagram aspect ratio for images is also known as the image dimension. It is represented as a ratio, such as 9:16 or 4:5, with the first number of the ratio representing the width and the second number representing the height.
It is critical that your images and videos adhere to Instagram's requirements. Otherwise, they may be cropped to match an acceptable ratio, which may result in a portion of your photo getting cropped or lost.
There are several cropping and size correction tools available to help you re-adjust your image to the ideal dimension before uploading. 
1. Square posts
1080px by 1080px is the ideal size for an Instagram square post.  Additionally, a typical photo post has a 1:1 square aspect ratio.
Because of the auto-cropping functionality in several photo editing apps and Instagram itself, the square aspect ratio is generally the simplest photo size to get properly on the first try.
It is also worth mentioning that you can take a square photo right from an iOS camera! Isn't that amazing?
Your square photo should ideally be between 320px by 320px and 1080px by 1080px for the best results.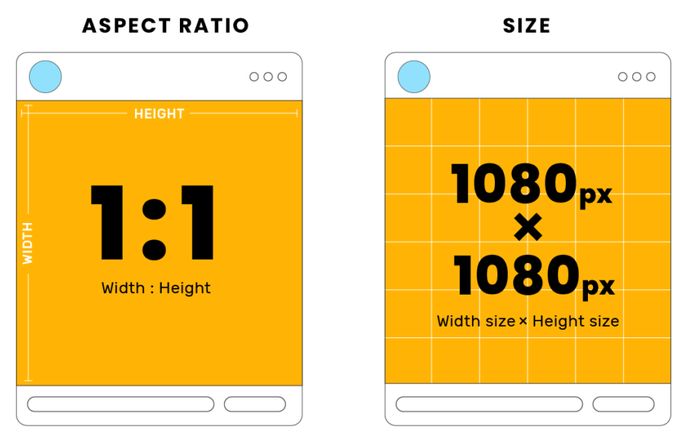 2. Portrait posts
Do you want to know how to upload an image on Instagram without necessarily having to crop?
That is something you can do with portrait and landscape photographs! Portrait photographs are generally quite simple to get right on the first time. However, you may need to trim large vertical photos to fit inside Instagram's limits.
The optimal aspect ratio for Instagram portraits is 4:5, and the ideal photo size is 1080pixels by 1350 pixels. Refer to the image below to discover how portrait/vertical posts look on Instagram.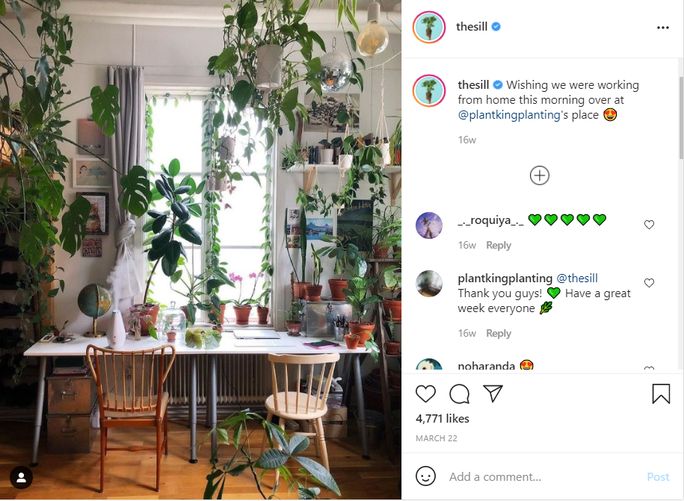 If you post a bigger portrait photo, such as a 4:6 or 9:16 (the same size as a typical Snapchat photo), you will be asked to crop a section of your photo to make it fit within the ideal dimensions.
3. Horizontal Posts
1080px by 1350px is the ideal photo size for Horizontal Instagram posts aka Landscape posts.
We will be honest: determining the proper Instagram horizontal photo size may be difficult.
This is due to the fact that the ideal Instagram photo aspect ratio for landscape photos is 1.91:1. Refer to the image below as an example of a horizontal/landscape post.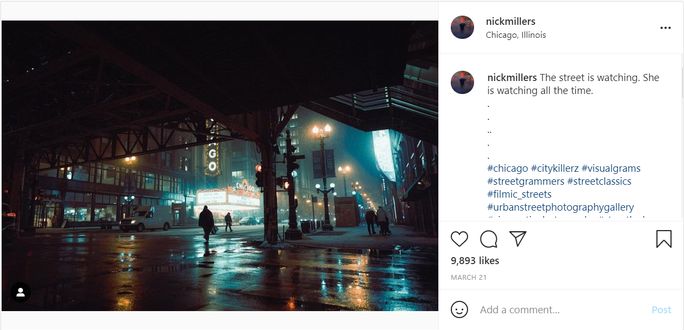 Your horizontal photo will look great on Instagram- minus a border- if you choose these recommended dimensions.
You may, however, upload landscape images with an aspect ratio of up to 16:9, and Instagram's software will automatically put a border around your image.
Instagram Stories and Reels Dimensions
Instagram Stories is yet another fantastic option for engaging with your followers and sharing anything from text posts to Instagram Lives and uploading the good, old images and videos!
The content of Instagram Stories is designed to be seen in the portrait mode only. Thus, even though you may submit landscape images and videos, they will appear on Stories in an inferior quality.
That is also why the aspect ratios for Instagram Stories vary from the other post sizes that we have discussed previously!
Instagram Stories accept images and videos with aspect ratios ranging from 9:16 to 1:9:1.
But, if you take up the whole Stories screen with no defined borders, you are more likely to grab attention (and make your posts simpler to view and comprehend). A 9:16 aspect ratio and a 1080px by 1920px size are required for your photo to fit the whole Instagram Stories screen correctly.
Instagram Reels have the same size specifications as Instagram Stories: with 1080 x 1920 px with a 9:16 aspect ratio.
Nevertheless, there are a few things you should be aware of:
Instagram Reels are often streamed in the feed with a 4:5 portrait ratio (centered in the screen while cropped from the top and bottom)
Your Reel's caption appears as an overlay in the bottom right corner of the video
Reels might be as long as 30 seconds
Instagram Carousel Dimensions
Instagram carousel posts can be horizontal, square, or vertical in form, and they can contain both images and videos.
However, after you've chosen your first photo or video, any subsequent photographs or videos will be rendered to the same aspect ratio.
If the first photo that you choose is square (as in the example above), all of your subsequent items will be cropped to a 1:1 ratio.
IGTV Dimensions 
Size of ideal IGTV thumbnail: 420 pixels x 654 pixels
In 2018, IGTV, considered Instagram's answer to YouTube,  was launched in a portrait-only mode.
Earlier, users had to record their video (often for hours!) in a horizontal ratio of 9:16. However, in May 2019, Instagram decided to enable landscape videos on IGTV after receiving a flood of criticism from users who found it difficult to record long-form material in this manner.
This offers up a slew of new possibilities for recording IGTV video, as well as a few post-production considerations. Here are all of the parameters to consider while creating IGTV videos!
Vertical IGTV videos have a baseline aspect ratio requirement of 4:5 (portrait) and a maximal aspect ratio of 9:16 (landscape) (exactly the same as Instagram Stories)
Horizontal IGTV videos have aspect ratios of at least 5:4 and a max of 16:9
In the user feed, the one-minute sample option for IGTV (which puts a preview clip in your regular Instagram feed) is cropped to a 4:5 aspect ratio
In your 9-grid, the one-minute preview is cropped to a 1:1 Square.
Furthermore, your IGTV thumbnail picture should have a resolution of 420px by 654px (you can select a thumbnail image from one of your video stills or simply upload a custom-created one!)
Which Is The Best Instagram Aspect Ratio?
Instagram offers three aspect ratios for your image and video posts. Earlier, the only choice available was a 1:1 aspect ratio (square), but Instagram now supports landscape and portrait images!
Portrait photographs have a 4:5 aspect ratio, whereas landscape photos have a 1.91:1 aspect ratio. The following are the ideal Instagram picture sizes for posts:
1080px x 1080px for square posts
1080px x 1350px for portrait orientations
1080px x 608px for landscape posts
How To Get The Landscape Mode for Instagram Posts?
Instagram has made it easier than ever to upload landscape images to your account. Here's how to go about it:
Launch the Instagram app/website
Select the Add Post option (a square with a plus sign)
Select a picture or video to share
Select the full-size button in the lower-left corner of the image display (it appears as two corners). This will instantly crop your image to a landscape aspect (or portrait if your photo's alignment is vertical)
You may fine-tune the photo's crop effect by dragging to the zoom in and out
Proceed with your uploading process by tapping Next
If you often utilize landscape images in your feed, it's ideal to keep the aspect ratio consistent. Or else, your followers may be unduly distracted as they scroll from your jaw-dropping images! Given below is an Instagram image optimized for the desktop.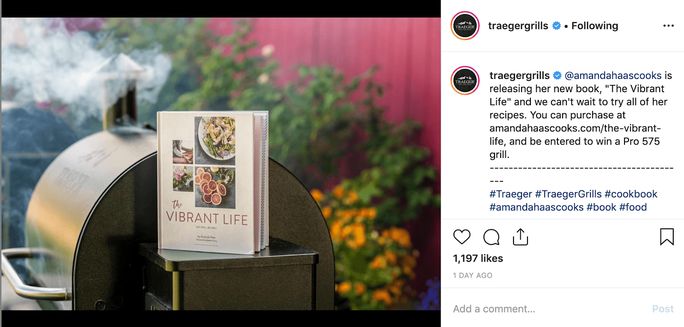 To get the optimum horizontal photo size for Instagram on the very first try, ensure that your photo's height is at a minimum of 1080 pixels (seeing a pattern here?)
Wrapping Up
If you're worried about which image size is best for your content and how combining a blend of landscape, portrait, and square photographs will influence the appearance and feel of your profile's 9-grid… Don't stress yourself too much!
Your content will display in your users' newsfeed in portrait, landscape, or square format, but will get cropped to a 1:1 square preview in your official 9-grid appearance. To see the entire picture, your users will have to choose your photo to view it entirely (or stumble over it while browsing!)
You may also use an Instagram scheduling tool to preview your feed and double-check whether all of your images fit together.
One awesome scheduling tool that you can rely on is SocialPilot. SocialPilot offers you tons of features apart from post scheduling, such as first comment scheduling, ingrained 
analytics, single dashboard view for multiple accounts, among many others.