TikTok is one of the most rapidly growing social media apps that enables users to film and share videos from 15 seconds to a minute long. It's a platform that hasn't stopped growing since its launch, and it has grown in leaps and bounds.
So how did TikTok get this far? By strategically including editing, music, and filter features for its users.
Its snappy and effortless process is what draws TikTok users to create videos that garner themselves millions of views, along with millions of followers.
But what really made TikTok a viral sensation was that anyone could be a star. Some of the greatest TikTok celebrities are everyday people who took the time to document their lives, their talents, or their niche. All someone needed was a phone, the TikTok app, and an internet connection.
Of course, with this power came new opportunities and responsibilities, TikTok influencers realized their role in buyers' decision-making and monetized their content by working with brands, collaborating with other celebrities, and more; making influencers the experts on the platform.
Now that it has been almost 6 successful years since TikTok launched, here are 7 expert tips from TikTok influencers to grow your following in 2024.
1. Creating Personalities
Our first tip is by Maayan Gordon, who is a Mental Health Advocate, Researcher, Speaker & Author. Maayan works with companies to help improve company culture by teaching and training them in practical mental and emotional health practices.
Her profile boasts around 2.3 million followers, Over 1 billion video views, and 100+ speaking engagements.
"Create a personality for your profile and content. Name that personality and create an entire profile describing how this personality thinks, behaves, and feels. Use this description whenever filming your content. Is your content sarcastic, edgy, dark, funny, or aloof? Make sure the personality shines through in your videos!"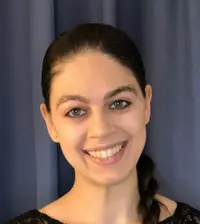 -Maayan Gordon
So why is a personality important for your TikTok profile? The answer may lie in basic human psychology.
Our minds are attracted to people that we find relatable, share mutual interests, personality traits, and more. Perhaps in some cases, opposites attract and you live vicariously through someone else's content.
2. Be Authentic & Raw
Nick Rowley of Rowley Adventures has over 16.1 million views and 576.5K fans. His profile features his family and all the adventures they experience in the world.
Nick's aim is to teach his daughter to love our world and all of the experiences life has to offer. It's this close honest bond with his family that makes his content so real and gripping.
"Be authentic and raw. Days of highly produced videos are long gone. I always recommend not putting too much thought or effort into highly produced content. Think about what your account represents and break it down into granule levels."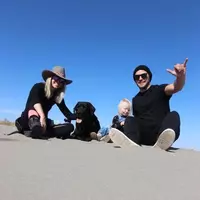 -Nick Rowley
He further explains this with an example. "If you are a house flipper or remodeler, break down every little thing into a short video. If you were remodeling a bathroom you have so many videos alone in that one space.
How to group tiles, install a toilet, before and after, etc. TikTok content absorbers love learning and they love the process. You don't have to only do a before and after as you want to have as much content as possible to give the ability to post daily."
What's great about being authentic and raw on TikTok is that there is no facade. What you see is what you get, and this honesty allows users to connect with your profile more effectively to build loyalty. It also saves you the time from finding multiple trends to hop onto, creating scripted videos, and being pressurized to generate more content.
3. Quantity Over Quality Works
Currently, an international business student at Bocconi University, Alexandre Fabre advises focusing on quality over quantity.
"Depending on your target goals you will want to post more than on other Social Media platforms, the quantity of videos is more important than their quality."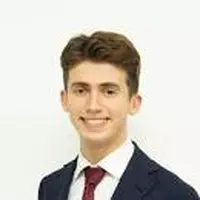 -Alexandre Fabre
When Alexandre isn't studying, he is passionately expanding his social media. With over 200K followers on TikTok, he teaches his followers about multiculturalism through daily videos.
4. Trend Hopping
"The number one piece of TikTok advice I can give is to make sure you create videos that leverage whatever is trending at the time. Of all the tips for TikTok, making the most of viral sounds, memes, challenges, video ideas, and trending hashtags is likely to have the biggest effect on your visibility,"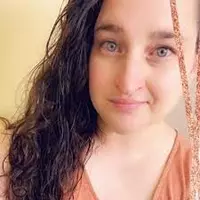 -Natalie Holland
says Natalie Holland, a Graphic Designer whose TikTok profile has 828.8K likes and 30.1K fans.
TikTok trends are truly a fantastic way to set your brand apart from the rest. Not only does it keep your content viral, but it also shows the TikTok universe that you have the creativity or talent to post some of the best content out there.
Of course, before you hop onto any trend, evaluate what fits your personality, your niche, and so on. Alexandre Fabre also adds to this by saying, "Participating in a trend is a great way to get more views on your video! Since trends usually last less than a week, a "trendy" video should be posted immediately, if you wait too long it might be outdated."
5. Hashtags
The rise of hashtags has constantly grown on social media, even on platforms that initially didn't encourage it. This is because hashtags make it effortless to find compilations of content someone is interested in.
Making use of hashtags on TikTok can assist in growing your TikTok audience. A great combination to try is using a mix of brand hashtags, trending hashtags, business-specific hashtags, along with general hashtags.
Alexandre Fabre enjoys expanding his horizons to learn about new cultures and industries. Which if you equate it in social media terms, is exactly what a hashtag does. A hashtag enables you to expand your search beyond your feed in order to find more content that can entertain or inspire you.
"My suggestion is to find 5 to 10 hashtags that best represent your business and write those in the caption of every video you post. The perfect hashtag is not too specific but also not too vague."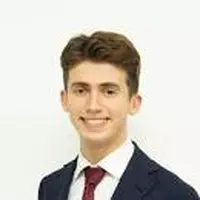 -Alexandre Fabre
6. Community Engagement
As someone who is ambitious to work for cutting-edge international companies that operate in sectors characterized by high rates of innovation, Alexandre Fabre says,
"To build a community around your TikTok page, try answering the comments you receive on your videos or live streaming to answer your followers' questions in real-time, this shows you listen to your followers."
7. Post Consistently
Perhaps one of the most underrated pieces of advice, Maayan Gordon states,
"Make sure to stay consistent with posting your content and compare your videos against each other to find out what's working and what isn't."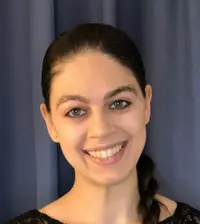 -Maayan Gordon
If you are a content creator pressed for time, a social media automation tool like SocialPilot is your savior. You can use it to schedule TikTok videos ahead of time with the in-built scheduler.
This also helps reach your audience faster by sharing more videos at times when they are most active.
Conclusion
Of course, there are additional things to growth hacking such as creating a content calendar in advance, scheduling posts,cross-posting content, and more so you don't miss out on anything.
Providing valuable or entertaining content that aligns with your brand goes a long way as well since users want to follow your account to see their particular niche or interests.
The most important thing to remember about TikTok is that it is a platform that is constantly evolving and therefore is a wonderful space to experiment with content types and forms. Perhaps the most important tip is to never give up on your TikTok profile. Keeping an active presence helps people know your profile is authentic.