What if someone were to come at your doorstep, ring the bell and talk about their product continuously for 15 minutes?
Would you feel like slamming the door on their face?
A big YES, right?
That's what having a lengthy link on your social media does. Your audience might perceive such links to be spammy and well, let's just agree, they look exactly like that.
And what's more? it's easier to slam the door on your face when it comes to social media. All your audience needs to do is scroll past it, or worse yet, unfollow your page.
But worry not. We have the perfect solution in store for you – URL Shortening!
What is URL Shortening?
The term URL stands for "Uniform Resource Locator" and it is a way of identifying the location of a file on the internet and URL shortening is a technique to turn those lengthy and complex links to something short, simple and even meaningful.
How do you shorten your links? – Is the next question.
With the help of URL shorteners you can shorten your boring ugly looking links. You can even customize these links by adding custom phrases to add more relevance.
Not only that, it also allows you to track link metrics.
Still not convinced? Read on to find out why your business needs these link shortener tools.
Importance of Link Shortening Tools
Lengthy links not only look unappealing, they also look suspicious. With so many numbers, letters, backlashes, a person is bound to stay away from that link. With a URL shortener though, you can keep links short, nice and friendly.
Most social media platforms have a limit on the number of characters you can include in your posts. So, including a lengthy link would cut away those precious characters in your post. Including a short, meaningful link would be quite useful in these cases.
You can create custom branded URLs with some tools. This becomes useful especially when you want to share these URLs in flyers, posters, business cards, etc. It helps you spread the word about your brand.
They are easy to read and you can memorize & type them for quick instances.
You can track the performance of your links. It gives you information about who clicked your link, when, from where and other such metrics that can help you calculate your campaign's ROI and understand how you can make them better.
3 Tips on How to Use Link Shorteners
Make a custom short domain for all your shortened links. If you have a long brand name, adding that might be tough in those shortened links. One solution to that is devise a custom short domain.For example: The name of your brand is The Shoe Company. Your customized URL can carry the word "tsc" instead of a lengthy brand name. This allows you to extend your branding into the shortened links that you share on your social media posts
Some tools allow you to add relevant information about a link. Customize it based on what the content talks about.For example: If you're sharing an article titled "5 ways to write content that converts" on Twitter, you can insert the shortened link and add information about your content in the brackets. For example "the link address (write-content-that-converts)" This gives your audience an idea of what they'll find when they click on your link.
Make the link as memorable as possible. Avoid using a lot of different numbers or characters.Why: Before putting the link out, ask yourself, "Would I remember this link address if I were caught up in traffic and couldn't access the link in the present but would like to do so later?" Because the reality is that people are too busy. They might not get time to click on your link right now but when they do get the time, if your link is memorable, they can access it right away.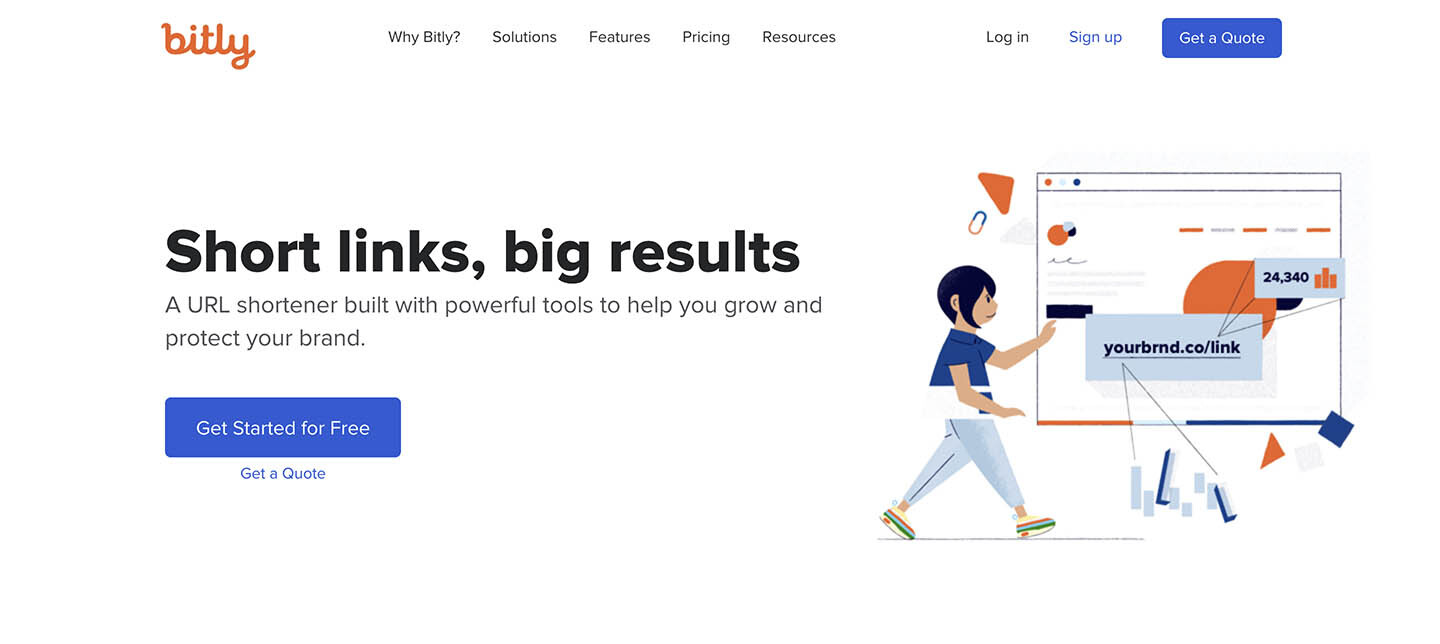 Bitly is one of the URL shorteners that allows you to do a lot of things. You can not only shorten your URLs but see each link's performance with various metrics like demographic data, click-throughs and referral sources via its dashboard. This way, you can target your audience better and understand which campaigns are driving the most traffic.
Pros:
It lets you know from which social channel a person reached your link on and thus helps you track the social media platforms your links perform best on.
You can optimize your links for both desktop and mobile which helps in easy sharing on social media platforms.
Bitly offers a free account as well where you can shorten your URLs and track general data.
Omar Ar
It is super easy to shorten links using their UI and also offers insightful easy to comprehend analytics of how well your links are doing in terms of engagement.
Cons:
Several social media platforms do not accept links with Bitly which could be a serious problem for the user.
There is a lack of customer support which could make resolving the issues a little difficult.
Verified reviewer
The support was poor. There was a "forced" change of package that locked us from editing old links. Waiting for over a month for support to do something about it. No help was offered.
---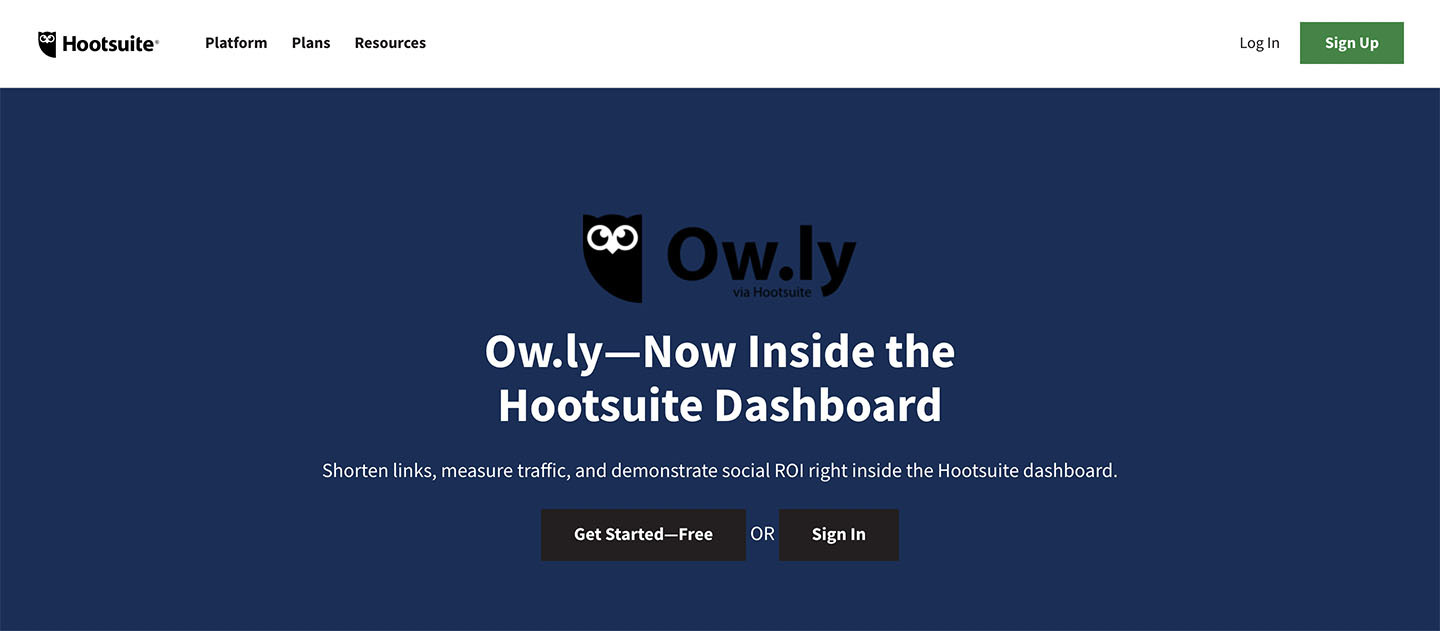 This link shortener tool is a part of the Hootsuite platform. Ow.ly is optimized for social media sharing and you can track the link's traffic along a range of metrics including device and traffic channel. It helps you measure your ROI for all the links you post on your social media platforms and also of the entire campaign.
Pros:
As it is a part of a social media management platform, Ow.ly allows you to shorten every link that goes on to your social media account.
You can view the short link metrics alongside your other social media analytics and thus you can analyze your performance holistically.
Harry W.
We use Hootsuite and the ability to shorten links is really helpful.
Cons:
Although there are many metrics but they don't get you enough information to really rely only upon them.
The price is too costly and can be very expensive especially for small businesses.
Dan F
Let me first state that I am a 2x user. I tried Hootsuite in its infancy and then again about 8 years later. For me, the results were the same – not worth paying for. Hootsuite didn't pull in enough information. The metrics were base level – anything I could have gotten from the actual social channel.
---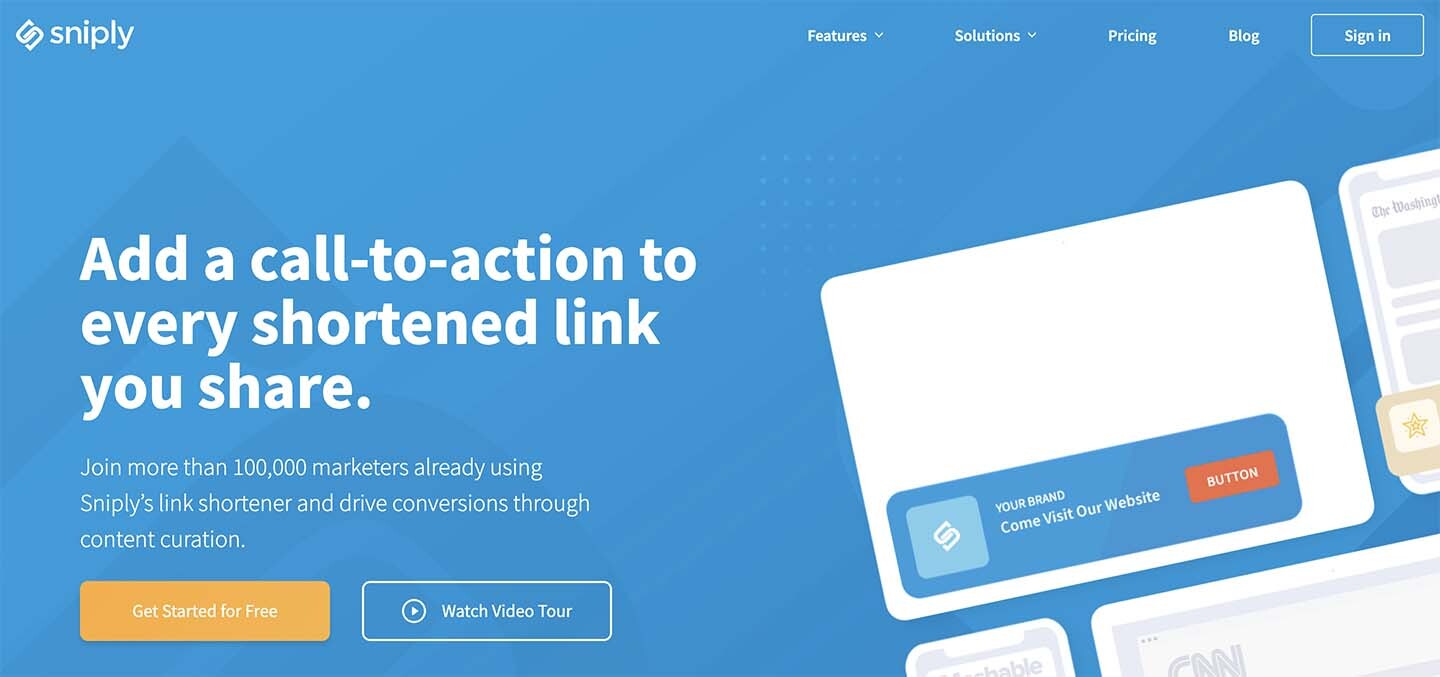 Sniply is a URL shortener tool with a twist to it. It not only shortens your link but every link that you share comes with a Call-To-Action (CTA) attached to it. It becomes an excellent way to advertise your website on every share. Not only that, it tracks the effectiveness of both the CTA and link so that you can calculate your campaign's ROI.
Pros:
Sniply has a browser extension feature through which you can integrate with your social media management tool and create Sniply links and CTAs within your social media platform.
It provides you with many metrics like bounce rate, average pages per visit, time spent on page, etc.
Verified reviewer
We use Sniply for all our shared links. The analytics are super helpful in seeing how effective it is for us.
Cons:
There aren't many customization options available in Sniply.
Sniply doesn't work with all websites so that can be a little frustrating.
Verified reviewer
It doesn't always work on all sites. Sometimes it just won't be supported but you won't know until you've done all the work.
---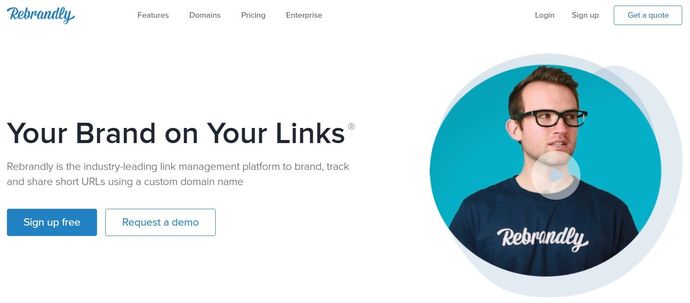 This is one of the unique link shorteners that allows you to do a lot of things. Rebrandly helps you to customize and brand your shortened URLs. You can set up a new domain name for short URLs or set up your current website domain name to use with short URLs. It integrates with over 50 platforms that helps seamlessly distribute your links.
Pros:
With its social share feature, you can shrink links specifically for different social media platforms and also track these links to gauge their performance.
They have many other tracking, scaling and optimization tools in their variety of packages.
Siddarth S.
The basic essence of this service is great, just when I wanted custom shortened links, I found Rebrandly and as their name suggests they help rebrand those boring shortened URL links to our custom URLs.
Cons:
The add-on costs for some features are too pricey and so the ultimate cost can turn out to be quite high.
To get the important statistics, you'll need to see it for one URL at a time.
Jürgen S.
What one might consider "standard" features for this type of software, come with add-on costs to an already pricey base.
---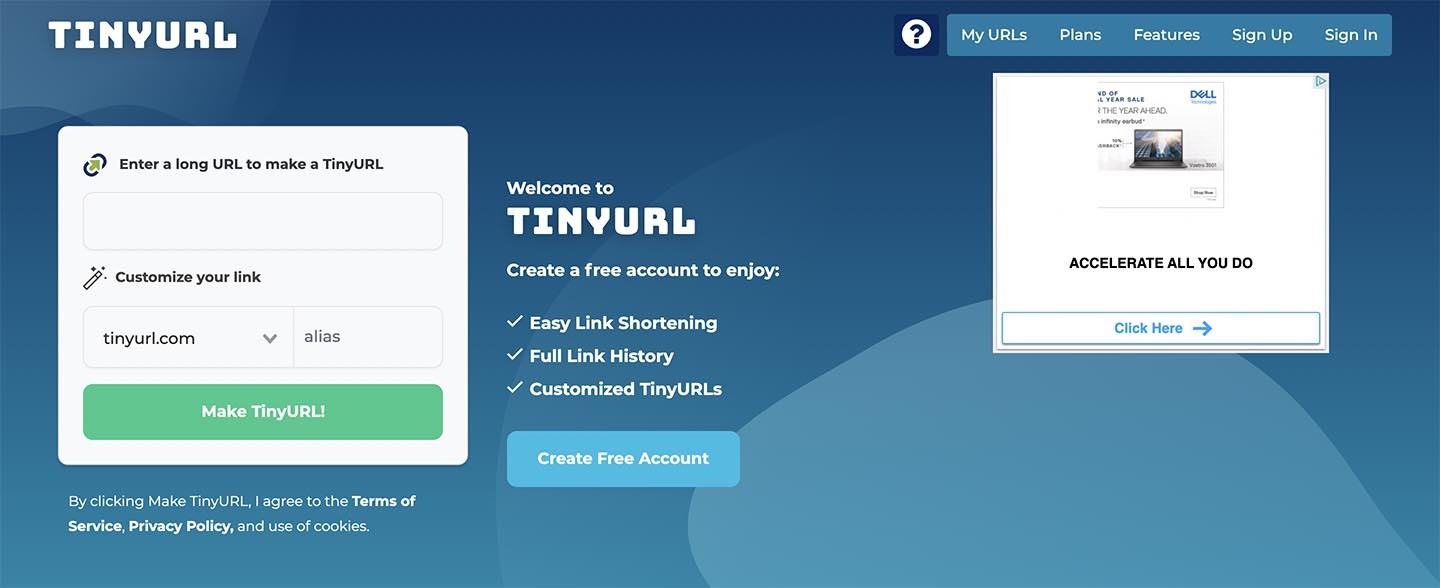 TinyURL is one of those URL shorteners that allow you to shorten your links with no difficult steps. It doesn't need you to be an expert at things. You don't even need to have an account or go through any complicated steps like having a too many options dashboard. You can also add TinyURL to your browser toolbar and create shortened links for whatever site you're currently on.
Pros:
Customization is possible without you having to log in so whenever you're in a rush, this feature could be handy.
It is user friendly and anyone can learn how to use it.
Srdan T
TinyURL is a good link shortening service. You can use it directly without any sign ups or even use their plugin to directly shorten any website you are on.
Cons:
The site doesn't tell you whether the URL you have chosen is taken or not and it just goes ahead and creates one anyway.
It does not offer any analytic data so you wouldn't be able to measure the performance of the link or the campaign.
Reinout S
Their homepage is still the same for years. Not that big of a deal but a little re-design of the homepage wouldn't hurt. Also, a lot of URLs are taken already so it is pretty hard to find a URL that is free from time to time.
---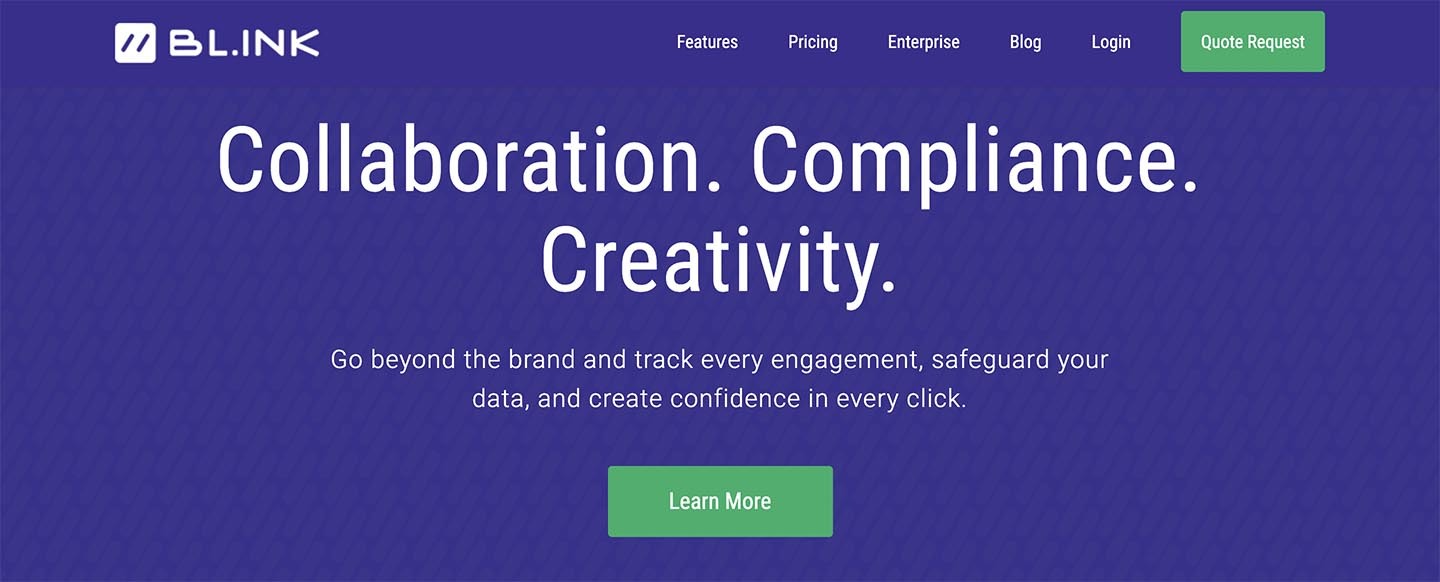 Bl.ink is one of the robust link shorteners available on the net. It allows you to create custom links but unlike the other tools, the custom links are created using relevant words and not just a random string of characters put together. You also get various analytic reports that allow you to track clicks by time, language, date, device, location, etc.
Pros:
The customer support is very responsive and your queries can be solved quickly.
The interface is easy to use and quite straightforward. It doesn't have a steep learning curve like many other tools.
Leigh C.
Very helpful and responsive customer support, easy URL builder, love the copy feature — greatly streamlines work. Just a nice, easy, elegant solution.
Cons:
The customization options and analytics features aren't that many.
The tool is quite expensive in relation to the features it provides. If combined with the other tools for social media management, the final figure can be quite unaffordable.
Verified reviewer
I wish more analytics were available through the software. Along with audience insights.
---

Bit.do has quite a simple website so it wouldn't be a surprise to know that this is one of those URL shorteners for social media marketing that is a simple and sweet tool that would meet all your needs. From shortening your links, generating traffic stats, customizing to having an automatic QR code generator, this tool has it all.
Pros:
You can customize the created link addresses instead of having to comply with those random numbers and letters.
Characters that create confusion are automatically removed from the shortener algorithm.
Verified reviewer
Bit.do is an easy to use tool and serves all my business needs. It doesn't get too complicated for my team to understand.
Cons:
The price is too high for the limited number of features it provides.
Short branded domains are available but the pricing is a lot more than the other tools so it can turn out to be quite costly if that's your goal.
Verified reviewer
I would like this tool to have more features than it currently has as the pricing for this tool can be quite high for a small business like mine.
---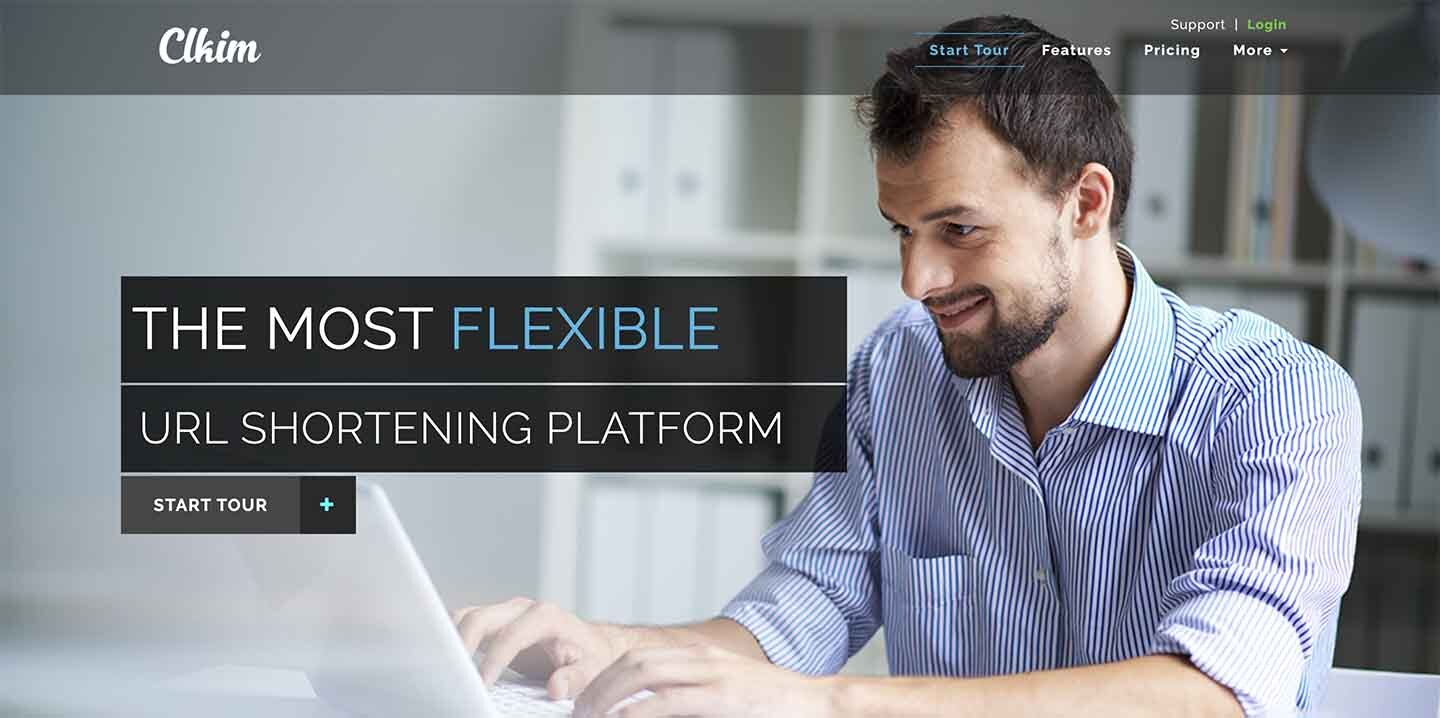 With Clkim you can set up a branded domain in 2 minutes. If you already have a domain, all you need to do is point your domain to their servers and begin building branded links. They also have smart redirects. Based on contextual triggers, the URL redirects users based on geography or mobile operating system so they can access the site in a way that's best for them.
Pros:
You can do destination A/B testing to learn which landing page performs better.
Clkim offers retargeting based on the custom list of people who have clicked on your shortlist.
Kinga Edwards
Solid URL shortener platform with features of retargeting. I've been using it for a while, and generally like it.
Cons:
The price can be too much for small businesses considering that they'd have to use other tools for their social media management needs.
Verified reviewer
Monthly fees and limited packages can limit the use of the software.
Conclusion
The internet world is changing. No one these days likes having to see complicated URLs spoiling their attractive Facebook feed or Instagram feed.
Bulky links give out the spammy vibe and who nowadays has the time to check for themselves if that's really the case or not.
Making use of link shortener tools can make your life easy and generate more traffic and engagement.
While there are various tools to try out for URL shortening, we suggest you to try out SocialPilot – a social media management tool that integrates with Bit.ly, Sniply and Rebrandly. So when you are scheduling posts for your social media accounts, the long ugly-looking URLs automatically shorten, with the link shortener you have connected.
Don't wait for us to tell you all about its brilliance. Check it out for yourself by activating its free 14-day trial period.
Frequently Asked Questions
🌟 What are link shorteners?
+
🌟 Which are the best link shortener tools?
+