Whether starting a marketing agency or revamping an existing one, managing workloads effectively is vital for success. It will increase productivity and bring significant results for your marketing agency. Still, workload management is not as seamless as you wish.
Why?
Because stress, burnout, and other work-related issues can make your workload accumulate quickly. Thus, it becomes challenging to manage your agency's workload.
According to studies:
50% of employees say heavy workloads are a primary cause of stress in the workplace
One million employees miss work daily due to workplace stress—resulting in the loss of about $300 billion annually
83% of the US workforce suffers from work-related stress
77% of professional employees assert they've experienced burnout in their current jobs.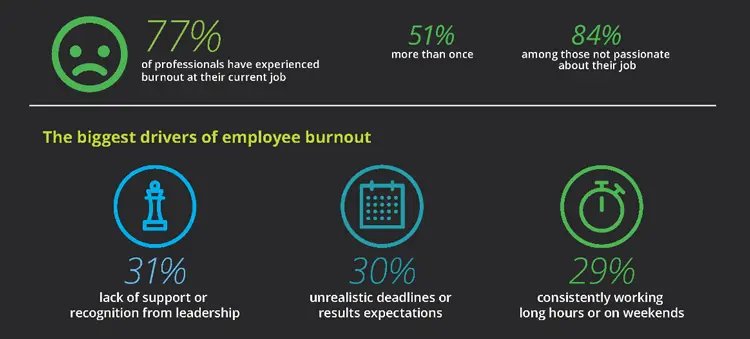 These workplace issues result from a lack of support, unrealistic expectations, heavy workloads, etc. So how can you tackle these problems?
With a stable workload management system, you can control and eliminate these negative elements, improve output, and grow your agency.
This article considers the nine-step process to manage workloads effectively and transform your marketing agency from a lightbulb to a successful brand.
However, what is workload management?
What is Workload Management (a.k.a. Managing Workloads)?
Workload management, or "managing workload," is allocating projects to team members based on their skills to guarantee optimal ROI.
This method of work efficiency requires the following:
Project planning
Resource scheduling
Distributing tasks evenly
Monitoring workloads and
Predicting the outcome
Simply put:
This agency workload management strategy is beneficial because it enhances how project managers allocate tasks and helps keep teams and projects on track.
But how important is workload management?
Why is Managing Workloads Important for Agencies?
The impact of poorly managed workloads can result in dissatisfaction at work, exhaustion, inefficiency, and reduced output.
Indeed, team members with heavy workloads can become victims of terrible work-life balance. They can develop high-stress levels leading to burnout and poor work performance—preventing your agency's workforce from completing essential jobs.
Consider the following statistics:
A study by Indeed points out that 52% of employees feel burnout due to stress from heavy workloads. Further research by Glassdoor Economic Research Team, compiled by HRnews, reports that burnout among British workers increased by 48% compared to the previous year. The HRnews also declared a 200% increase in searches for "Symptoms of burnout."
So ask yourself:
Why so much rise in workplace burnout? And how can you tackle it?
Increased work-related burnout is due to the lack of or poor workload management. But a well-planned workload management system will help reduce or eliminate burnout for stressed employees. It will prevent your marketing agency's workforce from feeling overworked and exhausted.
How?
It allows you to prioritize work efficiently, schedule resources accurately, and distribute tasks evenly to maximize team performance and promotes overall satisfaction.
Here are other significant benefits of effective workload management:
Improves teamwork and output: A viable management workload encourages team collaboration, builds connected goals, improves relationships, and promotes overall satisfaction and outcome without feeling overwhelmed.
Make better decisions: With less overburdened workloads, you and your team will have more time to plan, make better decisions, and execute deliverables.
Creates operational work plans: The work plan assures you can deliver and reduce the risk of overpromising and underdelivering.
Maximizes available resources to deliver the best results: Managing workloads effectively also help you optimize resources for the best results by assigning tasks evenly between team members. It guarantees that your resources achieve maximum ROI but is exhausted.
Reduced stress and enhanced well-being: With 53% of employees attributing burnout to the volume of their work, managing workloads effectively will reduce heavy workloads, remove burnout and well-being, and improve employee satisfaction.

The 9-Step Process to Managing Workloads Effectively
What can your marketing agency do to create a conducive working environment, improve employee satisfaction, and boost productivity and revenue?
The key is to understand how to manage workloads effectively.
Here are some proven tips:
1. Create a Workload Plan
A workload management plan (also called workload plan) is a project dashboard used to evaluate team capacity, monitor employee working hours and performance, and quantify resource usage on a schedule.
In other words,
Effective workload planning allows project managers to allocate tasks evenly to team members—considering your team's capacity and skillsets. It helps you calculate and understand how much work each member can complete in the appointed time frame.
Given this, project managers and team leaders can quickly estimate the time required to complete a task.
So, knowing how to manage your agency's workflow using a workload plan effectively ensures that your marketing agency keeps projects on schedule and maintains productivity. Thus, your agency will deliver excellent jobs on time and on a reduced budget.
How to Create a Work Plan
Use your preferred work planning tool (Google Docs, Google Sheets, Trello, etc.) to:
Set tasks objectives
Specify the scope of work
Calculate existing resources and estimate what's needed
Assign tasks respectively
Create a budget and estimate the cost
Set project schedule or timeline
Identify potential obstacles
2. Understand Your Team's Workload Capacity
After you develop a workload plan, it's time to evaluate your workforce to understand your team's capacity and see if they can handle the workload. The purpose is to define your valid workforce's capacity and determine where there's a gap for more resources based on your current workload.
When examining your team's capacity, consider their availability for the task. You will discover one of these three:
Your team can take on more work and fulfill the tasks successfully
They don't have the capacity for additional work and cannot deal with more workloads
Their availability is not guaranteed.
If you scoop the first point, great. You can start assigning work according to each member's skills. But if the 2nd or 3rd are what you uncovered, it means bringing in more resources to handle the jobs. Hence, being aware of the volume of work your team can honestly tackle without being overwhelmed with heavy workloads is essential.
How to Understand Your Team's Workload Capacity
There are several ways to understand your team's workload capacity, but here are a few:
Start by evaluating their work performance history
Track how they spend their time during working hours
Promote open dialogue
Ask questions akin to their workloads
Provide help in areas your team finds challenging
3. Determine Crucial Tasks to Complete
This section takes us back to your already created workload plan. That's because any successful undertaking starts with careful planning. So the plan you created earlier covers how your agency will approach the workloads, including a list of tasks scheduled for execution.
Did you notice? Your workload as an agency comprises:
Managing emails (follow-up emails, responding to business emails, pitching for new clients, etc.)
Meetings with stakeholders
Discussions with team leaders (sales and marketing reps, head of content, copywriters, etc.).
These activities are essential for growth, and they're draining and time-consuming.
Did you know?
Critical projects are tasks that directly influence the scheduled date of the deliverables. You must ensure the project's finish date is timely.
So it's vital to analyze your work plan to find assignments your team must complete ASAP to meet your schedule or clients' deadlines. Therefore, review your work plan, identify those critical tasks, and distribute them for completion.
How to Identify Critical Tasks
A critical deliverable has:
No slack or float
A Must Finish On (MFO), or a Must Start On (MSO) date check.
An As Late As Possible (ALAP) time limit in the project schedule from the start date
An As Soon As Possible (ASAP) restraint in the task schedule end date
A finish or completion date (the same as or beyond its deadline).
4. Prioritize & Distribute Tasks Accordingly
Delegating tasks in marketing agencies is a practical way of streamlining workloads. So now that you've understood your team's workload capacity, developed a work plan, and pinpointed urgent tasks, you can start prioritizing and distributing work accordingly.
Meanwhile…
Concerning task prioritization and workload distribution in marketing, there are times when your agency's entire team is in a tight corner with other crucial initiatives. At this point, it's challenging to add more work to their already packed schedule.
But deliverables that draw you nearer to accomplishing your agency's vision or goal must be your top-priority tasks.
For instance, if you close a new client with high-priority tasks with an urgent or short turnaround time, it'd help to move them to the forefront and put other projects behind. However, prioritizing marketing projects and tasks may require adjusting and editing your work plan to establish and categorize tasks according to precedence.
How to Prioritize and Tasks
Prioritizing and distributing tasks is crucial for marketing agencies to optimize their ROI. Here's how:
Your marketing agency should identify high-priority tasks and allocate resources based on the project's needs. By doing so, you can ensure that your team members work on the most critical tasks and meet the scheduled deadlines.
You should also consider the skills and strengths of your team members when assigning tasks. Equally, distributing tasks can help prevent burnout and ensure team members utilize their skill sets effectively.
Establishing clear communication channels and deadlines is essential to ensure everyone is on the same page.
By prioritizing and distributing work effectively, marketing agencies can optimize their ROI by delivering high-quality work on time and within budget.
5. Encourage Team Collaboration
Encouraging team collaboration is essential because it improves team effort and problem-solving, leading to more innovative, efficient approaches that would increase ROI.
Based on a survey, a team's collaborative problem-solving effort leads to better outcomes. With the support of team members, employees are highly likely to take calculated risks that lead to better results. With the help of team members, employees are highly potential to take calculated risks that lead to better results.
So encouraging team members to collaborate is vital for any agency or enterprise to succeed. That's because when team members work together, they combine their unique skills and experiences to accomplish tasks that may be too challenging for one person to handle alone.
For example, a report by Asana shows that over 90% of employees at companies that encourage collaboration say their work has value.

Furthermore, almost 80% of respondent employees at collaborative entities feel they're well prepared to adapt to emergent business challenges.

And workers at companies that promote collaboration increased revenue growth by 55%. That's almost double the earnings of brands with teams of poor collaborators.

Don't believe us?
Renault Automobile partnered with Nissan Motors on a collaboration project. Their partnership brought significant results for the two automobile brands—increasing global new car sales by 10%. You can read the case study.
How to Encourage Team Collaboration
Although many ways to foster collaboration exist, the actionable pointers below will get better results.
Foster Open Communication: One way to encourage team collaboration is to foster a culture of open communication. Team members should be encouraged to freely share their ideas and opinions without fear of criticism or rejection. You can accomplish this step through regular team meetings, brainstorming sessions, and open-door policies.
Assign group projects: Another effective way to promote collaboration is assigning group projects requiring individuals to work together towards a common goal. It will help build trust and respect between team members and allow them to learn from one another.
Recognize and reward collaborative effort: Finally, it is essential to recognize and reward collaborative efforts. Celebrating team successes and highlighting individual team members' contributions reinforce the importance of collaboration and encourage continued teamwork.
6. Enhance Your Team's Work Processes to Ease Their Workload
In today's fast-paced business environment, healthy team members enjoy benefits that transcend your agency's bottom line. In effect, teamwork is more important than ever, whether remote, in-office, or hybrid work.
Come to think of it…
Each member has unique talents and skills that can give your agency a competitive advantage if used properly. So enhancing your team's work processes allows them to bring their skills and talents to the table and share them for a common objective.
As a result, it will ease their workload and increase overall productivity. By identifying and addressing inefficiencies in your team's workflow, you can streamline operations and reduce the time and effort required to complete tasks.
How to Enhance Your Team's Work Processes
You can enhance your team's work processes by:
Utilizing technology and automation: You should implement practical workload management tools to automate repetitive tasks and provide real-time collaboration. As a result, you will reduce the amount of manual work required and free up your team's time to focus on more critical deliverables.
Simplifying and standardizing procedures: Improve your team's work processes by streamlining and normalizing work procedures. This approach involves creating clear, concise task instructions to reduce confusion and ensure all team members work towards the same goals. Standardizing processes also allow for more accessible training of new team members to help them maintain consistency across the organization.
Evaluate and optimize your team's work processes regularly: It is also vital to periodically analyze and optimize your workload strategies. By analyzing data on task completion times and identifying areas of improvement, you can continually refine your workflows to meet the needs of your team and your agency.
7. Integrate Workload Management Software to Streamline Work Processes
Effectively managing workload is crucial for any organization to meet its goals and succeed. Integrating workload management software can help streamline work processes, reduce errors, and improve productivity for your marketing agency or clients.
A robust workload management tool can help prioritize and assign tasks to team members, track progress, and provide real-time updates on project status. This software can also help manage team resources and schedule workloads more efficiently.
So, by using team workload management tools, marketing agencies can better understand their team's workload capacity, identify potential bottlenecks, and optimize workflows to complete tasks efficiently.
These applications can also help team members to manage their time more effectively and prioritize tasks according to their importance. Indeed, experts estimate the workloads management software global market size for 2018 was $2.27 billion.
However, that number is not slowing down—growing at a compound yearly growth rate of 13.7%; it is estimated to reach a staggering $4.33 billion by the end of 2023.
Here's an interesting case study.
Milli Media Group is a digital marketing agency with reliable, professional services that help clients reach their marketing objectives.
The agency needed help finding a reliable workload management tool for its marketing needs. They required trustworthy software to manage multiple social media platforms, including Google My Business (GMB), and deliver top results. So the agency implemented SocialPilot's workload management solution to organize its workflow and manage workloads.
The result:
Milli Media improved turnaround time and saved hundreds of hours of work per month.
White-labeled SocialPilot tool
Expand its portfolio services
Overall team and client satisfaction
Increase revenue
You can read the case study.
The Most Powerful Workload Management Tools
There are more efficient ways to organize your business, such as using automation, than micromanaging your agency's team of employees.
The best software tool can help you:
Manage multiple clients' projects
Optimize workloads
Increase team efficiency
Add a new income stream
Grow Your Revenue
Some of the best workload management software include:
SocialPilot: A social media management tool offering a workload management feature to streamline tasks. SocialPilot allows teams to schedule, publish, and analyze social media posts across various platforms from a centralized dashboard.
Trello: A visual task management tool that allows teams to organize and prioritize tasks on a customizable board. Trello is perfect for agile teams and provides easy collaboration between team members.
Asana: A popular project management tool that allows teams to manage tasks, track progress, and collaborate in real-time. Asana is great for groups of any size, offering a variety of integrations with other tools.
Monday.com: A flexible and customizable project management tool that provides a centralized platform for managing tasks, deadlines, and team communication. Monday.com offers a variety of templates and integrations, making it easy to get started.
Wrike: A cloud-based project management tool with comprehensive project planning, collaboration, and tracking features. Wrike is ideal for complex projects and provides a variety of customization options.
No matter which workload management tools you choose, integrating them into your work processes can help to improve productivity and streamline your team's workflows.
For example, with the SocialPilot's workload management feature, you can specifically manage social media marketing agency's tasks and simplify your team's workload even further.
Now, we know what you're thinking.
If your marketing agency wants to use one of these tools, like SocialPilot, to manage its workflow and workload, how can you use it?
SocialPilot offers an efficient marketing workload management system for marketing agencies. And if you want to use the tool to schedule your marketing videos on YouTube, you can read this post.
Here's a step-by-step process:
Sign up for a SocialPilot account and log in to the dashboard.
Create a workspace for your marketing agency and invite team members to collaborate.
Use the content calendar feature to plan and schedule social media posts in advance, saving time and ensuring timely delivery.
Use the Social Inbox feature to manage all social media interactions from a single dashboard, improving communication and response time.
Use the analytics feature to track the performance of social media campaigns and adjust strategies accordingly.
Use the team collaboration feature to assign tasks and responsibilities to team members, ensuring effective workload distribution.
Use the custom reporting feature to generate detailed reports on social media performance, client engagement, and team productivity.
Integrate SocialPilot with other marketing tools like Canva, Bitly, and Google Analytics to streamline your workflow and maximize efficiency.
By following these steps and using SocialPilot, marketing agencies can effectively manage their workloads, improve collaboration, and achieve their goals in 2023 and beyond.
8. Employ Productivity-Enhancing Techniques
It's noteworthy to employ productivity-enhancing techniques to maximize workflow and productivity. Using productivity-enhancing tactics can help individuals and teams to work more efficiently and achieve better results.
A highly competent productivity-improving strategy can help your marketing agency set achievable goals, be more effective, and improve the workplace environment and your bottom line.
In other words, productivity increases morale and builds a culture of excellence—helping your agency meet its targets. It enables you to complete more work in less time with better outcomes.
But what are the top productivity-enhancing strategies?
The Best Productivity-Enhancing Tactics
Time-blocking: This involves scheduling specific periods for specific tasks, which can help individuals stay focused and avoid distractions.
Time management: Employing effective time management tactics is essential to productivity. By prioritizing tasks, creating a schedule, and avoiding distractions, you can maximize your work hours and achieve more in less time.
Goal setting: Setting clear goals can help you to stay focused and motivated. By breaking down larger projects into smaller, more manageable tasks, you can create a clear roadmap to success.
Prioritization: Prioritizing tasks based on their importance and urgency can help individuals to focus on the most critical tasks first and avoid wasting time on less important tasks.
Automation: Using tools and software to automate repetitive tasks, such as email responses and social media posting, can save valuable time and free up resources for more critical undertakings.
Mindfulness: Practicing mindfulness techniques, such as meditation and deep breathing, can help individuals to reduce stress and improve their focus and productivity.
Breaks: Regular breaks/intervals between jobs can help individuals avoid burnout and stay refreshed and energized throughout the day.
Continuous learning: Continuously learning and improving your skills and knowledge can help you to stay ahead of the curve and work more efficiently.
By employing these productivity-enhancing techniques, individuals and teams can work more efficiently, avoid distractions, and achieve better results in less time. With the right mindset and tools, anyone can increase productivity and achieve their goals.
9. Offer Your Team a Measure of Flexibility
Since everyone gets overwhelmed at some point, giving your team flexibility that corresponds with the project's demands would be decent.
Consequently…
The best way to offer flexibility that helps your team complete the most crucial jobs is to allow them to manage their tasks to meet the deadlines.
At the same time:
Acquaint your team of the negative impact of missing deadlines.
Develop a system that allows them to ask for deadline adjustments (considering the tasks' needs, you can endorse the request or decline it).
Owing to unintentional time off, such as sickness, you can add a 15% shield to the job schedule to prevent drags.
These activities will empower your team to deliver timely deliverables with optimal satisfaction and ROI.
Why is Workload Management a Challenge for Agencies?
Agencies often have multiple clients with varying demands and deadlines, leading to overwhelming workloads.
Juggling multiple projects and clients at the same time is a challenging undertaking. But you can streamline your agency's work procedures by knowing how to manage employees' workloads using the best workload management strategies and automation tools.
Given this, you will maximize your workflow and drive incredible results for your business and clients.
Here are seven common challenges marketing agencies are facing concerning workload management:
Juggling multiple projects: Agencies often work on various projects simultaneously, making it difficult to prioritize tasks and manage resources effectively.
Meeting client expectations: Agencies are often under pressure to meet client demands and deadlines, which can result in a heavy workload and stress for team members.
Managing resources: Agencies need to ensure that they have the right resources, such as staff, equipment, and software, to manage their workload effectively.
Balancing workload across teams: Agencies need to ensure that workload is distributed evenly across groups so that no one team is overloaded and others are underutilized.
Adapting to changing client needs: Agencies must be flexible and adapt quickly to changing client needs and demands, making workload management challenging.
Scope creep: This occurs when a project's scope expands beyond its original parameters. It leads to additional work and unexpected delays.
Resource allocation: Allocating resources can be challenging, mainly when teams work on multiple projects simultaneously. It can result in overworked team members and decreased productivity.
Effective workload management is crucial for agencies to deliver high-quality work, meet client expectations, and maintain a healthy work-life balance for their team members. By identifying and addressing these challenges, agencies can improve their workflow, manage their teams appropriately, and achieve better client results.
Conclusion
Managing workloads in a marketing agency can be challenging. But it is easier with the right workload management strategies and tools.
Prioritizing tasks, setting realistic deadlines, delegating responsibilities, and communicating with team members and clients is essential to managing workloads successfully.
By adopting a collaborative and flexible approach, streamlining marketing workloads becomes easier. Your marketing agency can ensure team members work efficiently, meet deadlines, and deliver high-quality work meeting clients' expectations.