Marketing has evolved with the help of digital technologies. And has become an entirely new field known as digital marketing.
Being a new field, there aren't many specializations or degree courses available in this domain. Hence people rely primarily on online courses and marketing certifications.
Why?
Well, first the convenience of studying online and secondly, it's not prudent to go for a degree course for a field which is constantly evolving.
Makes sense.
Moreover, there are too many marketing tools to learn and more keep on adding to the list now and then. All this knowledge is hard to get from a single source.
The solution? Online courses and certifications.
Today, only 58% of marketers believe they are successful in achieving their marketing objectives. This shows that there is a whole group of marketers who are underskilled.
In this blog we share the best marketing certifications that you can take online.
But before that, let's look at why it is important to take these certifications.
Benefits of Online Marketing Certifications
Learn New Skills
This is one of the most significant benefits of online marketing certifications. When you complete certification, you need to learn all the topics from a course. And when you do this correctly, you are expanding your skills by learning new things in every topic.
Validate Skills
To get a job, you need skills, but you also need proof of your skills. When you complete digital marketing certifications from the best providers, you create proof for your learnings and skills.
As the number of specializations and degrees in marketing are few, you need a prestigious certificate to back your skills.
Stand out from the crowd
Getting the first job requires some distinction. You need to stand out from the crowd to get that job. You can achieve this when you have certificates in digital marketing. It increases your chances of getting hired.
So how does one know about which online certifications to choose from the myriad of options available online?
Fret not.
We have listed out a few essential certifications to help you in your marketing journey.
Let's take a look at each.
13 Best Digital Marketing Certifications You Should Have
1. Google Ads Certification
Google Ads has reevaluated the entire marketing game. At the point when Google presented ads, it supplanted a past adaptation that wasn't exceptionally effective. Google took every one of the learnings from that venture and made the Google Ads stage.
Google took advantage of this field by giving Google Ads Certification. The google ads certification gives amazing and inside-out information about Google AdWords.
It is focused on people who need to dominate in pitching ads to clients over advanced mediums. Google AdWords certification is valid for one year from the date of clearing through the test.
Cost: Free
Why go for this?
As it is backed by Google, the certification is quite valuable.
You get to learn about Google ads, which are used in almost all marketing campaigns.
You'll get plenty of learning resources on the internet to enhance your understanding of the topics.
There are learning materials included on Google's website to help you clear the exam.
How to get started?
It's easy to get started. On Google's Skillshop site, go to the Google Ads Certification page and register. You'll notice several sub-certifications when you go there and finish the registration. It doesn't matter where you decide to start from.
For the certification test, you must complete the certification courses, which include high-quality learning resources.
2. Google Analytics Certification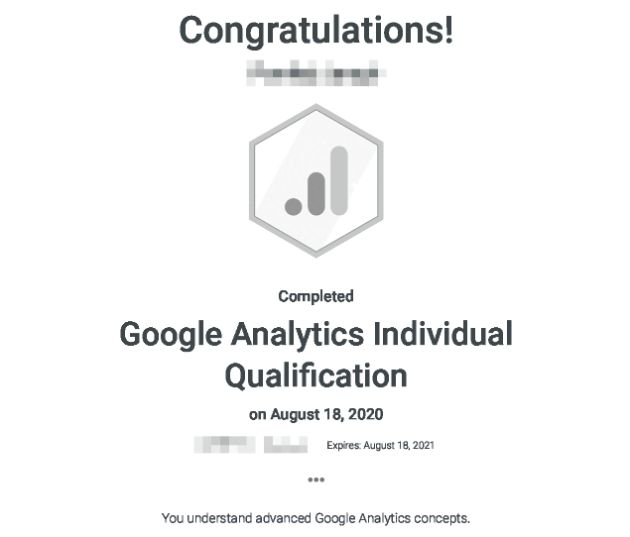 If you want to measure the success of a marketing campaign, you'll need to acquire analytical skills and techniques. And if you're interested in learning how to analyze marketing activities, the Google Analytics certification is for you!
With this, students may demonstrate their knowledge of Google Analytics and their ability to use it.
Cost: Free
Why go for this?
You get to learn Google Analytics, which is a leading analytics platform for marketers.
You get certification as well as course materials all under one roof.
There is a huge demand for Google Analytics certified marketers, so you can get a job easily.
How to get started?
It's not tough to get started with the Google Analytics Certification course. As a result, even a novice may see and grasp how to use the analytics platform after taking the course.
3. IIDE's Advanced Digital Marketing Certification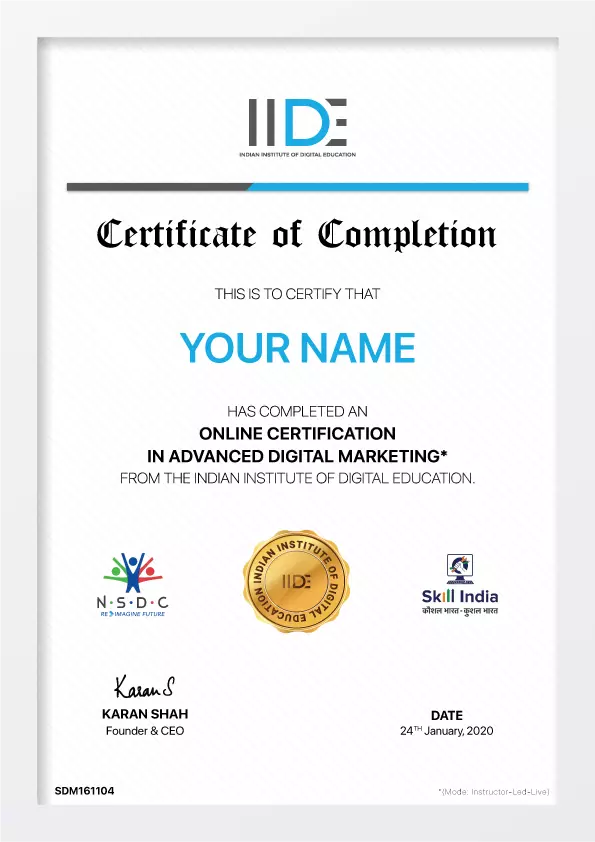 IIDE's Advanced Digital Marketing Course Certification is a highly sought-after program designed for students and professionals looking to elevate their digital marketing skills.
The course is delivered by experienced industry experts who provide hands-on training and real-world case studies to enhance the students' learning experience.
So, if you aim to master digital marketing and gain some real experience in this field then IIDE's course is the one for you.
Cost: $1,360
Why go for this?
Well-structured syllabus curated by industry experts.
Opportunity to master 20+ digital marketing tools that will help you in day-to-day marketing campaigns.
A beginner-friendly course that will get you certified in digital marketing even if you have no prior experience.
1:1 mentoring session with trainers.
Interview preparation with hiring expert who will guide you through the recruitment process.
How to get started?
The course offered by IIDE is very helpful for beginners as the explanations provided are simple and easy to comprehend. From basics to advanced-level concepts, you will learn everything you need to know about digital marketing in this course.
You can enroll in IIDE's course through their website and begin your journey towards becoming a digital marketing expert. By the end of this extensive course, you will receive a certificate of completion from IIDE.
4. HubSpot Content Marketing Certification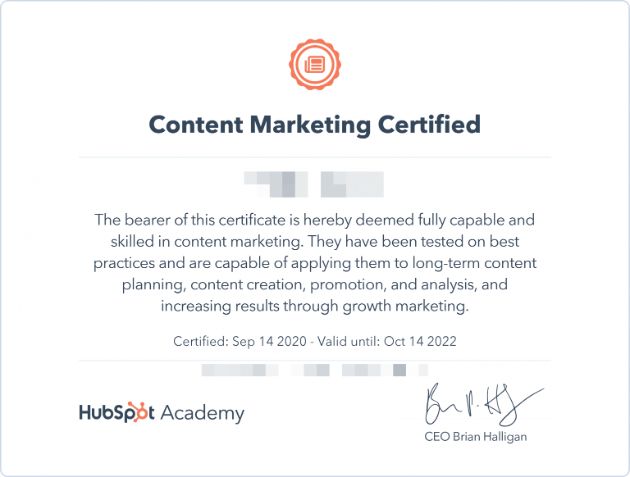 HubSpot is a major player in the marketing industry. Content marketing certification is one of HubSpot's most well-known offerings. There are 12 topics covered in the content marketing certification that are essential to promoting content in this growing sector.
Cost: Free
Why go for this?
Certification and learning from an industry-leading marketing company.
Well-structured course content with plenty of real-world examples to help you understand the topics better.
Beginner-friendly, you can start this course with no prior knowledge of content marketing and get your certification.
How to get started?
Amateurs can benefit greatly from HubSpot's Content Marketing Certification. The explanations are basic and easy to understand. On the HubSpot Institute's website, you may enroll in the content marketing certification course and test your knowledge.
You'll need to complete an evaluation when you've completed all of the course material. You'll receive your HubSpot certification once you've passed the test.
5. HubSpot Inbound Marketing Certification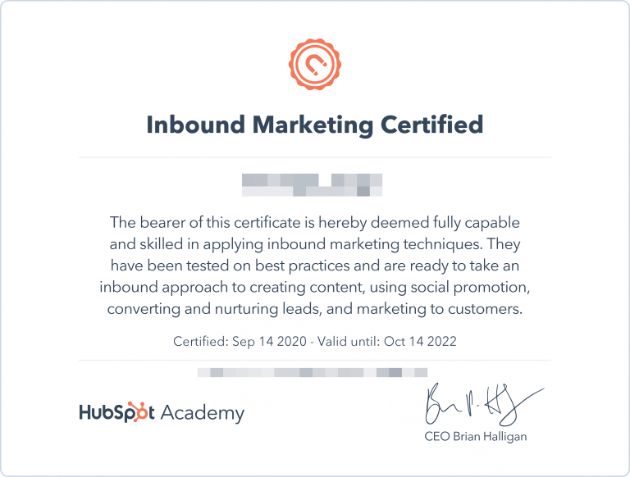 If you want to understand everything about inbound marketing, this is the course for you. Throughout this course, you'll learn all you need to know to conduct successful inbound marketing initiatives.
Topics covered include lead generation, acquiring new clients, and attracting new customers to your business via digital media.
Cost: Free
Why go for this?
You'll learn new and practical ways to generate more traffic to your website.
A short course-backed certification, so you don't have to wander around for course materials. You can do it easily on a weekend.
How to get started?
Because this is a 5-hour course given by HubSpot Institute, you must have a HubSpot login to this course. Different instructors teach this course and they all do a good job covering their respective topics. This way, you don't become fatigued throughout the certification process.
6. HubSpot Email Marketing Certification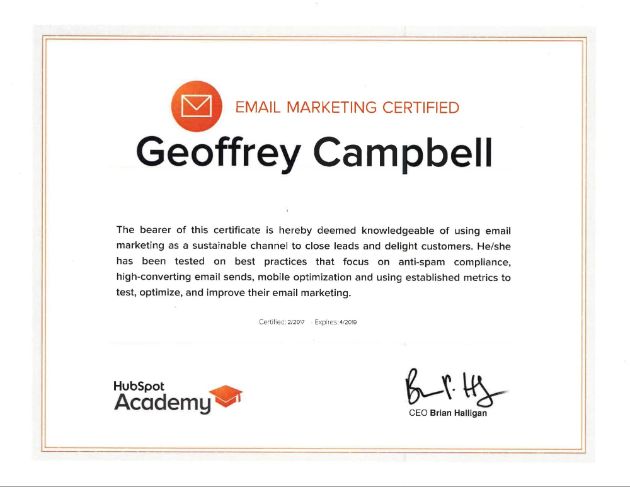 Marketers have used email marketing for many years. In all cases, there is no other marketing approach that is as effective as this one. If you're starting out as a marketer, you shouldn't miss this.
Having a certification in email marketing puts you ahead of the competition in the marketing industry.
Cost: Free
Why go for this?
This certification sets you up for real-world implementations of email marketing.
Another course-backed certification from a recognized company, hence certification holds high value.
How to get started?
To begin with, you just need the correct attitude, a student's mindset. This beginner-friendly email marketing certification from HubSpot institute course will take care of the rest. The course will help you understand how to create an email marketing campaign and execute it successfully by establishing more email connections.
7. Content Marketing Institute Certificate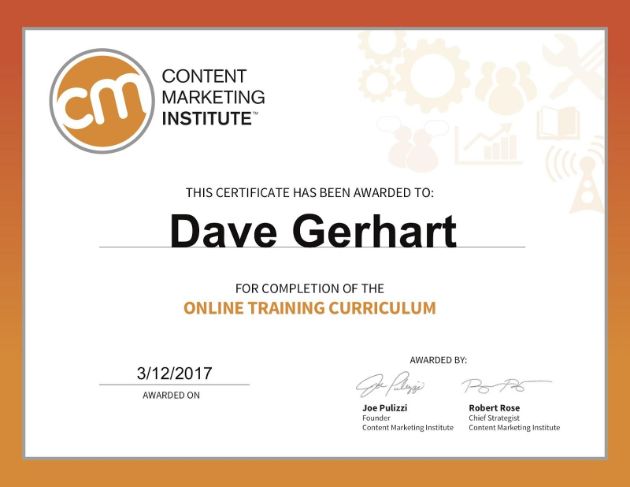 Content marketing is a marketing strategy that is highly regarded. Even though it is a difficult skill to master, it can be mastered. Obtaining a credential from the Content Marketing Institute can help you to find your way in the marketing universe.
Cost: $995
Why go for this?
Offered by one of the most prominent content marketing institutes.
Begins from the very basics and goes upto the advanced levels.
How to get started?
The course curriculum is regularly updated to ensure that students receive the best marketing certifications. Other marketing courses for learning content marketing seem too beginner-oriented in comparison to this one.
It begins with the rudiments of preparation, such as identifying a target audience, and concludes by equipping students with conversation tools, and analytical skills.
8. Facebook Blueprint Certification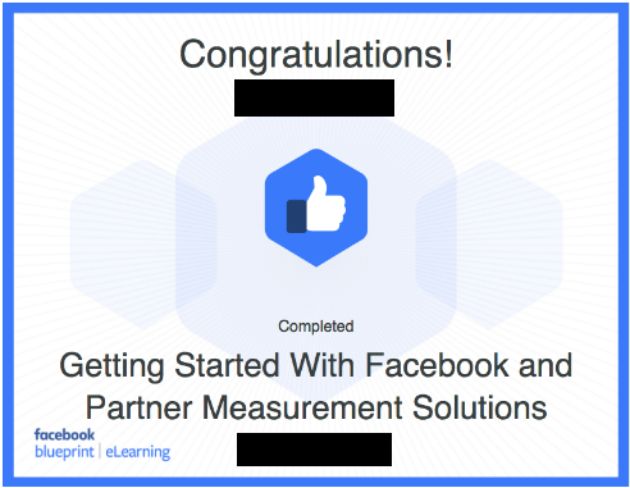 Facebook advertising has become a must for businesses. With the correct implementation strategy, it may provide remarkable results and revenue for a company. A Facebook Blueprint certification is required to achieve this efficiently and successfully.
Cost: $150
Why go for this?
Offered by Facebook, this holds immense value in social media marketing.
Bundled with other certifications, so that you learn and acquire certificates along the way.
Plenty of learning materials to support the certification preparation.
How to get started?
To become a marketing expert, you must complete each of the eight certifications included in this package. The Facebook associate marketing partner certification is a great way to get advanced marketing certification.
It stands apart from other advanced marketing certificates available in the market.
Facebook's blueprint offers free online preparatory courses that might help you prepare for these certifications.
9. YouTube certification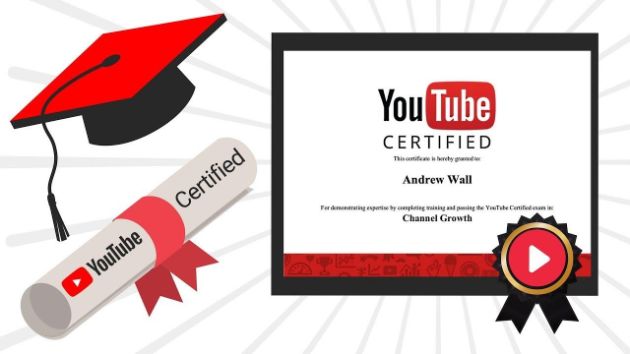 It's no secret that video is the most effective marketing vertical in the modern day. And, YouTube is a fantastic resource that cannot be overlooked. It's the world's largest video-sharing platform. It is necessary to develop skills necessary to execute a Youtube marketing campaign.
Cost: Free
Why go for this?
Video marketing is the current trend, and being certified will open up opportunities for you.
This certification tests your skills in depth, hence after acquiring this you'll be a valuable resource house in marketing.
How to get started?
In some ways, the YouTube certification is different. To begin the certification procedure, you'll need to meet the qualification requirements. The requirements need you to be a Google or YouTube-certified marketing partner.
10. GetResponse Digital Marketing Certificate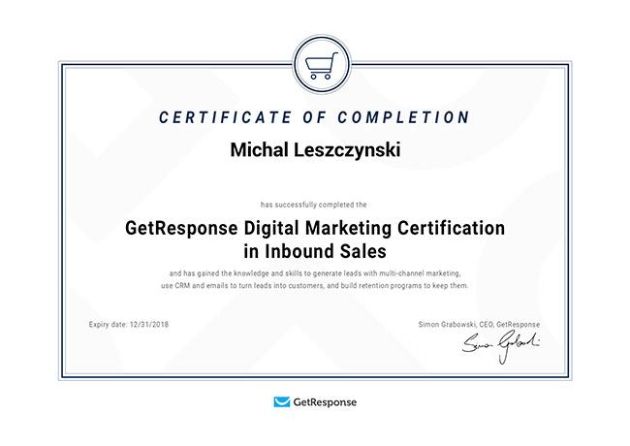 If you're looking for a digital marketing certification that covers a variety of topics, this is the best option for you. To achieve this certification, students must first complete the GetResponse digital marketing fundamentals course.
Cost: $199
Why go for this?
If you are looking to get dual certifications, this is right for you. This certificate provides you with digital marketing and inbound sales certification.
Better value for money, as you get two certifications at the price of one.
Sub-sections are well-structured and introduce you to every marketing concept in detail.
How to get started?
This certification consists of four sub-certifications and four courses that must be completed. Courses include email marketing, content marketing, search engine optimization (SEO), and marketing automation.
11. AMA Digital Marketing Certification
The American Marketing Association (AMA) digital marketing certification is the way to go if you want to get your marketing talents evaluated by the finest.
It is a unique credential given by the world's most prestigious marketing experts' organization, the Association of Marketing Experts.
Cost: $249
Why go for this?
Provided by the best group of marketers.
Structured learning material, and it takes 30 hours to master the topics.
New strategies are introduced every now and then, hence the curriculum stays aligned with the trends.
How to get started?
Examine the course materials and pass the examination to earn this digital marketing certification. SEO, content marketing, and online media marketing are all discussed.
It takes 30 hours of study to become a certified professional.
12. SEMrush Certification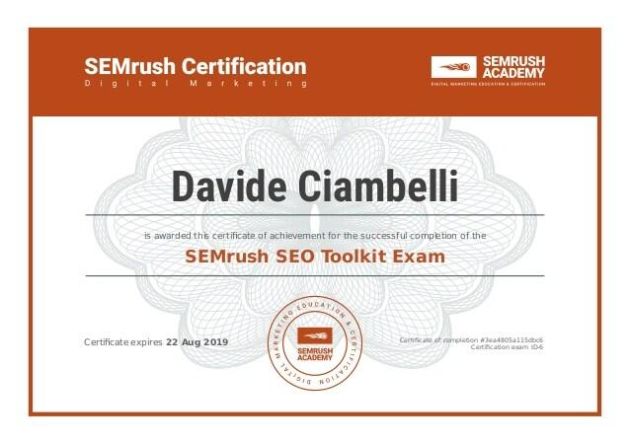 SEMrush is a leading digital marketing tools provider and well-known with digital advertisers. Nearly 7 million advertisers have utilized its products to make a strong marketing technique.
The certification from SEMrush expects to furnish the students with the information on SEO tools developed by SEMrush and other fundamental SEO subjects.
In case you are searching for a short however data-rich SEO course, you should attempt this one.
Cost: Free
Why go for this?
First of all, the certificate is free, so you should definitely do it.
You learn to use a leading marketing tool named SEMrush, which is crucial to run marketing campaigns.
How to get started?
You'll have to take on the SEO toolkit course on SEMrush's institute page. The course covers all that a novice requires to comprehend SEO.
13. Twitter Marketing Certification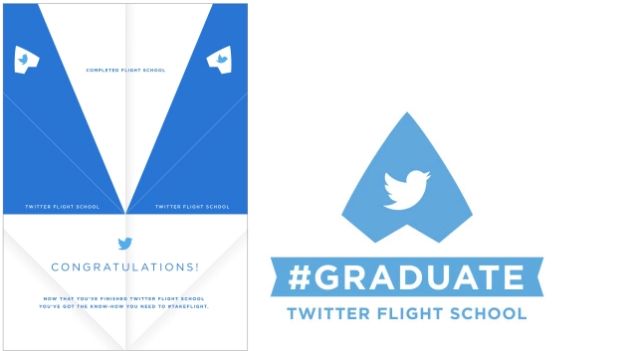 Twitter has become an important marketing channel for businesses. It has about 75% of B2B marketers that makes it among the best channels to showcase your business.
Twitter has two unique certification contributions. One is the marketing administration certification, and the other one is the Executive initiative course.
Both these courses are compact, yet they clarify their thought processes well.
Cost: Free
Why go for this?
Free of cost and comes with a small course.
Get insights about Twitter marketing.
How to get started?
To get these certificates in digital marketing, you need to try out these seminars on the Twitter flight school site, their high-level learning stage. It has byte-sized recordings and other learning materials that assist you with finishing the certification.
14. SE Ranking Academy Certificate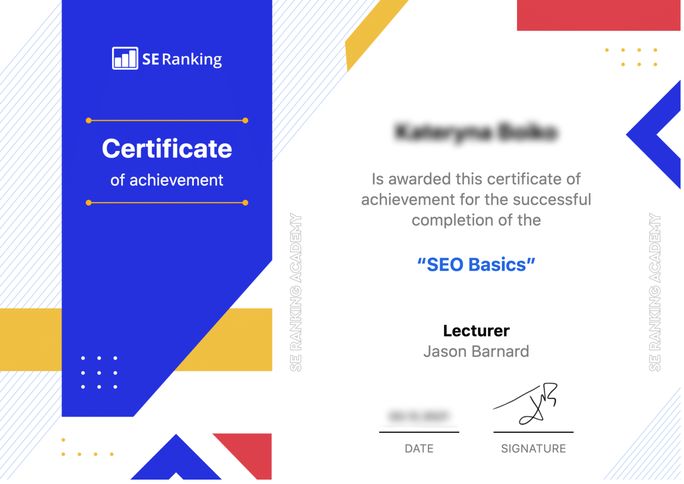 SE Ranking is an all-in-one SEO and digital marketing platform with a wide range of analysis tools such as accurate keyword rank tracking, SEO/PPC competitive research, in-depth website audit, backlink check, and many others. SE Ranking launched its first free marketing school, where the team put all the knowledge they have gathered over the eight years studying the behavior of search engines.
SEO Basics is the first course SE Ranking Academy offers. There are 8 modules with 41 lessons covered in the SEO Basics Certification essential to understand the basics of search engine optimization and acknowledge SEO techniques to promote personal business.
Cost: Free
Why go for this?
Certification and learning from an industry-leading SEO company.
Well-structured course led by Jason Barnard lecturer, an experienced digital marketing consultant.
It is beginner-friendly. Entrepreneurs and marketers can start this course without prior knowledge of SEO and digital marketing and get the certification.
How to get started?
Anyone who wants to grow as a digital marketing and SEO professional can benefit significantly from SE Ranking's SEO Basics Certification. The course is introductory and easy to follow with fun achievements, badges, and module quizzes that help move forward to finish it. You will need to complete an evaluation when you've completed all of the course material. You'll receive your SE Ranking certification once you've passed the test.
Keep updated on the SE Ranking Academy website to join the next Content SEO course soon! Everyone could also suggest the SEO topic for the next course.
Conclusion
The digital market is full of certifications, but you should only opt for the ones that hold a high reputation. Having certificates in digital marketing will prepare you with the right skills. Also, it will increase your chances of getting a job.
So don't wait, follow these resources and start learning now. A new chapter of your professional life is waiting to begin with these certifications.
With the right skills up your sleeve, you can master digital and social marketing with ease. Remember to use the best tools for your social marketing needs to take your social strategy to the next level.