5 years back, social media was a new found marketing concept. Fast forward to the present and business enterprises from educational institutes, restaurants, creative enthusiasts, software companies to big multinational brands, everybody is using social media for targeted leads and conversions. You have to keep juggling between different creative tactics to keep your followers/viewers/audience hooked on to your posts. The whole idea behind a social marketing strategy is to yield results in the form of a greater number of media shares and conversions.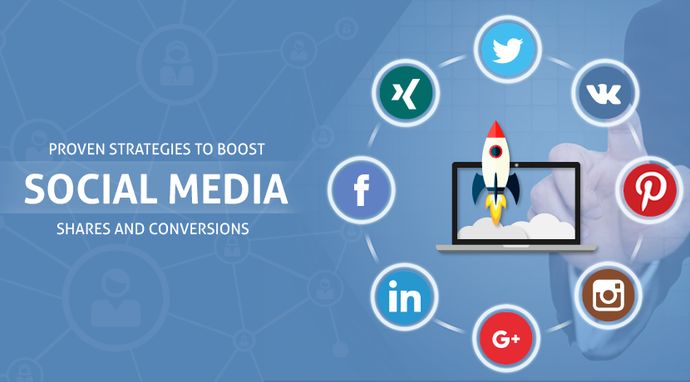 There are about 40 million active business pages on Facebook and about 4 million of them pay for the social media ads on Facebook(Source- Forbes). Apps like SocialPilot can be used for effective scheduling of posts on various social media websites.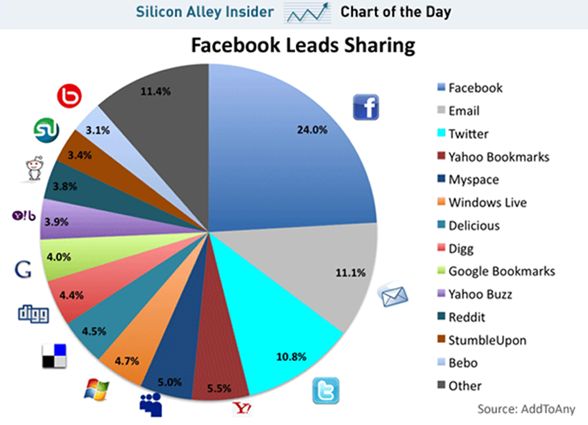 Here is a guide on how to improve the shares and conversions, to boost productivity and sales.
1. SocialProof
Social acknowledgments, recommendations from a peer or an influencer, and even media mentions are amazing strategies to increase your conversions. People go by others' recommendations, product reviews and ratings before making the final purchase.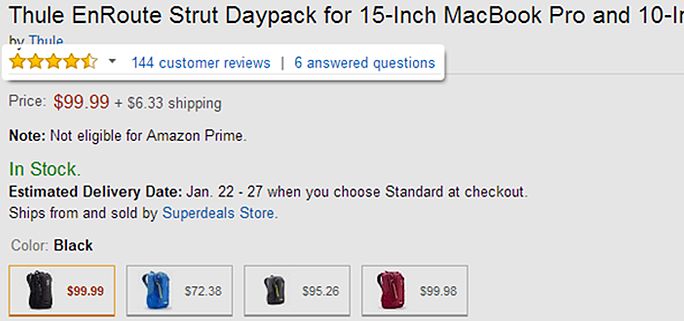 Amazon displays its customer reviews and rating for every product displayed on its website.

Some websites display quotes from the press or other reputed websites on their homepage.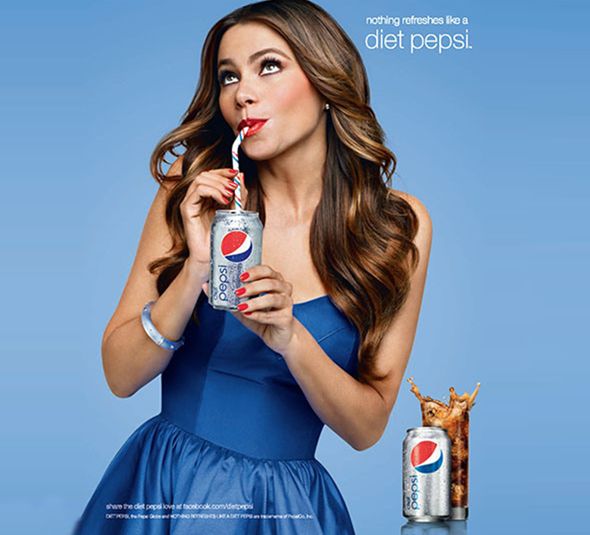 Big brands like Pepsi hire top-end celebs to endorse their products. Followers of these celebrities are most likely to get influenced by their endorsements and follow your product. Though this method of marketing could be expensive and is hence preferred by the big names in the market.
2. CustomerBase
You can use your customer testimonials to market your product. Real life examples and experiences have a way of influencing the human mind. It is faster to convince people using real testimonies.
Freshbooks is a popular invoicing software company. Some websites go even a step further and feature a dedicated customer review page.

OptinMonster has a customer review page where people list their reviews. Testimonials are known to increase the conversion rates of a webpage by 34%. You can use different formats that highlight the plus points of your product and lure the audience convincingly.
You can also showcase your customer base to attract more customers.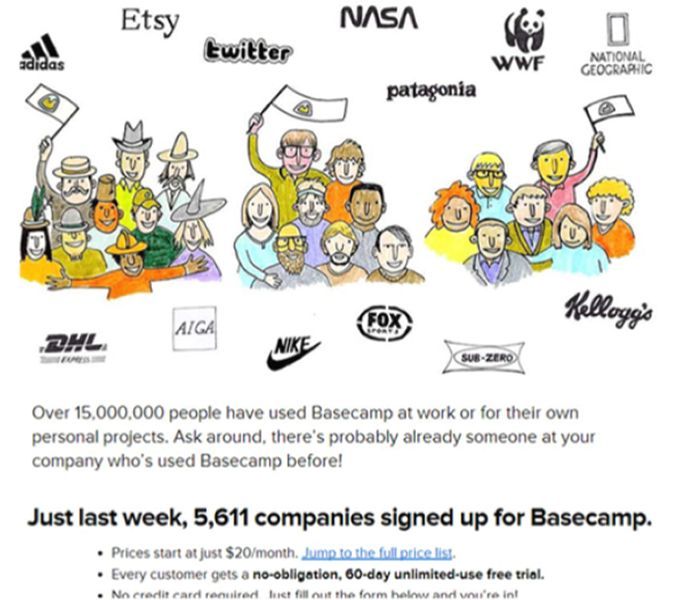 Basecamp uses statistics of the number of companies that are using its platform for their projects. By displaying your customer base, you are showcasing how well your brand is performing. This would lead to more people joining your network, which would lead to increased shares and conversions.
3. Appeal
It is a proven fact the catchy posts grab the attention of viewers. So what makes a post catchy? Well, content is important, but how we present it to our audience is MOST important. Your posts should be simple, precise, and have a universal appeal. Intelligent marketers use apps like socialpilot.co to increase the visibility of their posts.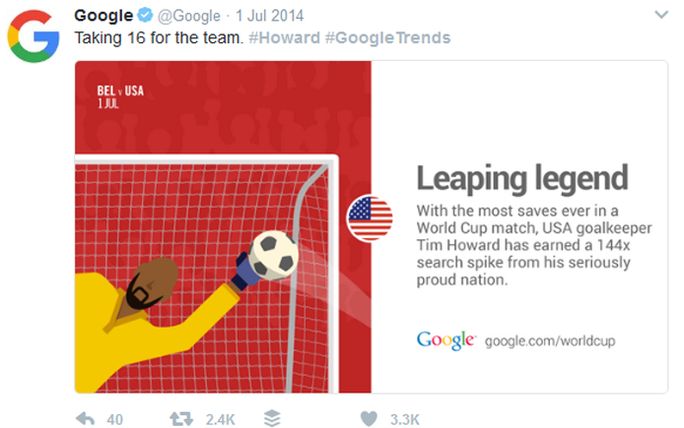 Inspiring quotes have a universal appeal. Use your images well so that they aptly convey the message and lead to conversions and shares.
4. Sentiments
Ahh!!! We can never go wrong on this one, can we? Understanding human emotions and winning the trust of your audience is the best way to earn productivity out of your posts.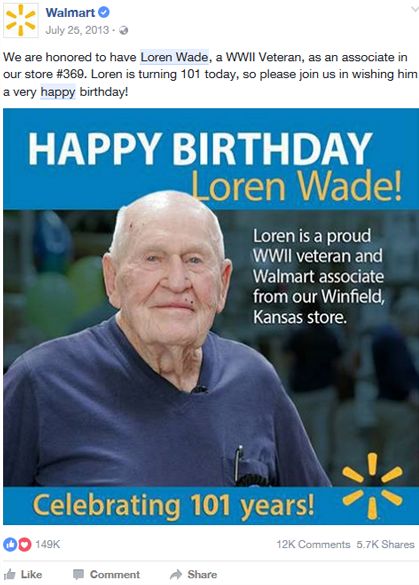 Make people feel special. Coping well with buyer sentiments can increase shares and click-throughs tremendously. Seek new ways to reach out to the audience and give your posts a personal touch. Special moments become even more special for people if they are celebrated by the whole world on social media. Acknowledging the audience on social media by brands, stores, and businesses is a great way of earning ardent fans and followers which generate targeted leads and conversions.
5. Share Your Content More Than Once
As per statistics, sharing your posts more than once on social media will lead to 31.5 times more click-throughs. Wow! You can post catchy headlines, controversial posts, questions, or humorous messages that lead to interactions with the viewers. You don't need to post all your content repeatedly. Post the content that the audience already loves. You can schedule the same message/post on social media in a day/week/month's time gap.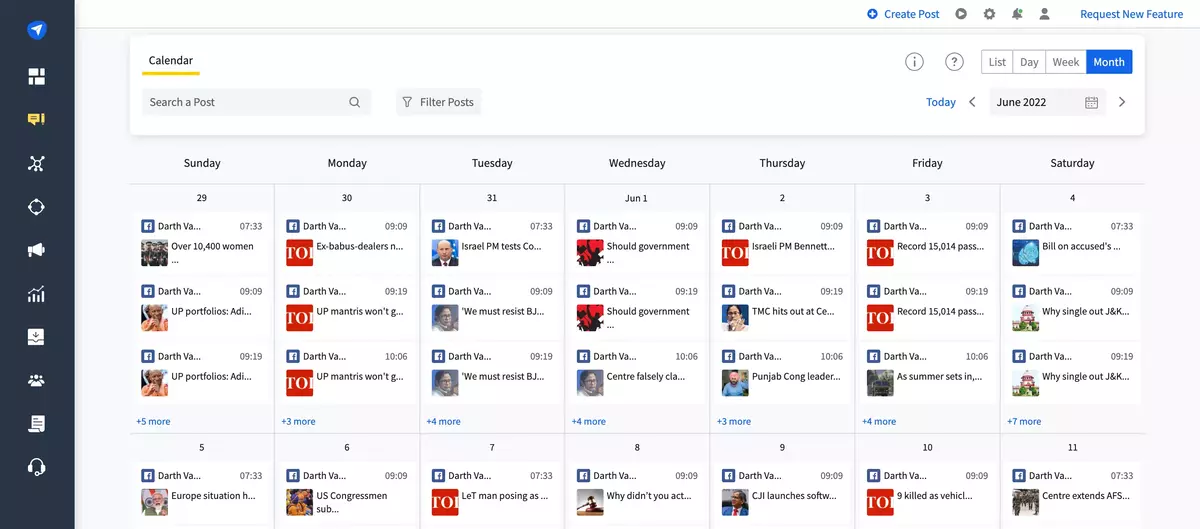 The SocialPilot app calendar gives a bird's eye view of which content is scheduled for which account. These apps are pivotal in planning your social media marketing strategy and will go a long way in boosting the productivity of your product/website. Moreover, it reduces the marketer's hassle of manually posting the content again and again.
6. Use Visuals=>Images=>Even better "Videos"
Why is Instagram becoming 'the' social media network for businesses and brands? There has been a tremendous increase in business activity on Instagram. The per-follower engagement rate of top brands on Instagram is 4.21%. This figure is 58 times higher than on Facebook and 120 times high than on Twitter. The reason is simple. Visuals leave a powerful impact. GIFs are the trendy way to showcase the positives of your brand. Tweets with images get 18% more clicks and tweets with animated GIFs get 176% more clicks than tweets with images.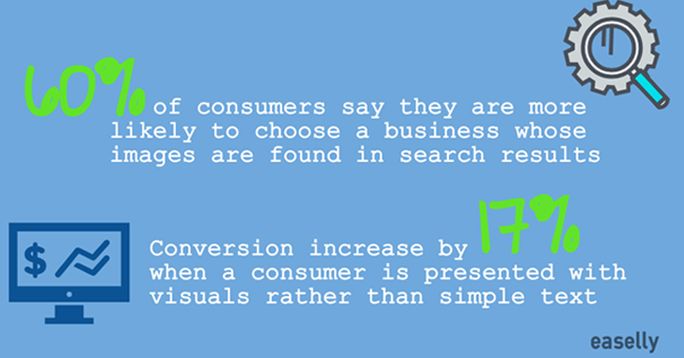 Facebook generates more than 8 billion video views every single day. As per statistics, 64% consumers are more likely to buy a product after watching its corresponding video. A 1-minute and 30-seconds video is the perfect time for Facebook engagement.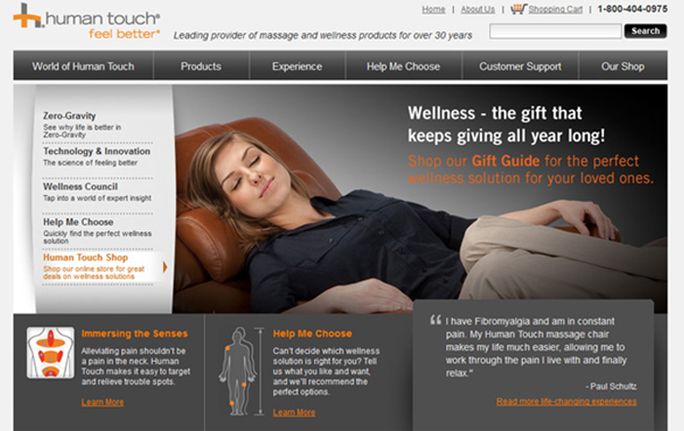 It is estimated that there are over 6 billion emojis floating over the social media. Emojis are a fast growing language and we all love to use them.
Human Touch sells massage and wellness items. They have used the image to convey the product details and make their customers feel good, happy and relaxed on using the product. Instead of featuring just the massage chair, they have captured the human emotion by depicting how the consumer feels while resting on the chair. Splendid!!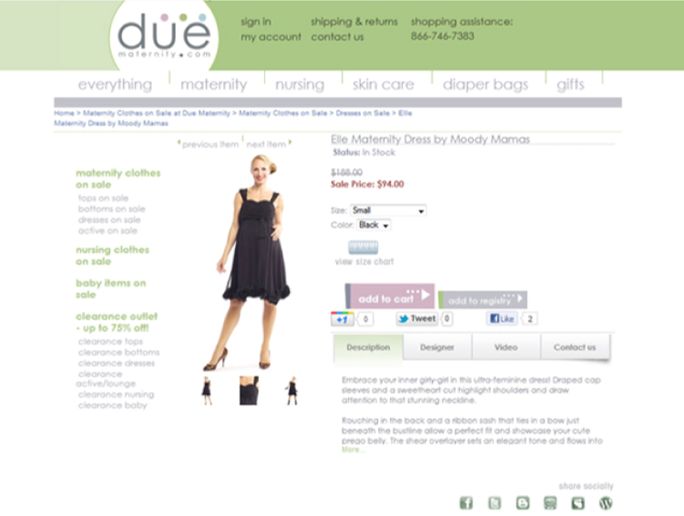 Due Maternity is a website that caters to pregnancy related retail items. They used a 'dynamic image technology' to spin images at 360°. This simple change leads to an increase in the conversion rate of the product by 27%. The rotating images gave a real feel to the product leading to an increase in click-throughs and conversions.
7. Generate Curated Content
An effective way of increasing your followers is to discover relevant content and share it on your company's social media pages. The key here is to select interesting topics that keep the audience interest alive and fill in the 'in-between gaps. People share content on Twitter but shares on Facebook are the most productive. Another important fact that has come to notice is that the curated content should be mobile friendly. And then, of course, use services like socialpilot.co to republish the content multiple times. People like to see the content they already love, again and again.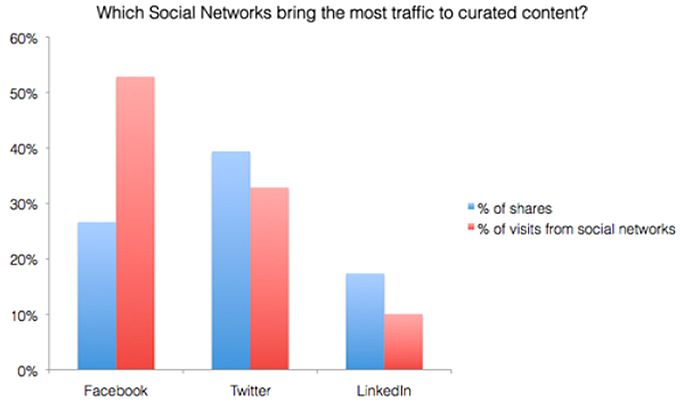 The products displayed are of excellent quality. It gives the viewer a complete guide to the latest trends in fashion accessories. Content curation expands your social media marketing resources by tapping into personal, social, and third-party content. Brands often include guest columns from industry experts and interesting topics that establish the website as a "go-to" source. The audience starts waiting for your next blog and you become the trusted source for the latest trends in the market.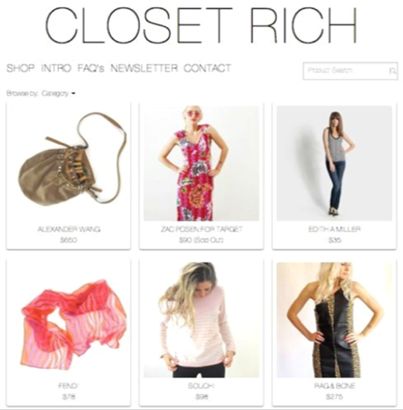 Consistently churning out articles keeps the viewer's attention glued to the website. Quality again is the key. Respond to comments and immediately look into people's woes. The conversation should keep going on!
8. Tag Guest Bloggers, Influencers, and People who Matter
Tag your fans, followers, influencers and guest bloggers in your posts. This not only increases exposure to a greater number of people, it makes them feel special too. They would like to share your post generating greater leads and click-throughs. You can mention the name of people under the quotes written by them. If a fan has provided a valuable piece of advice, be sure to acknowledge them like superheroes on your website.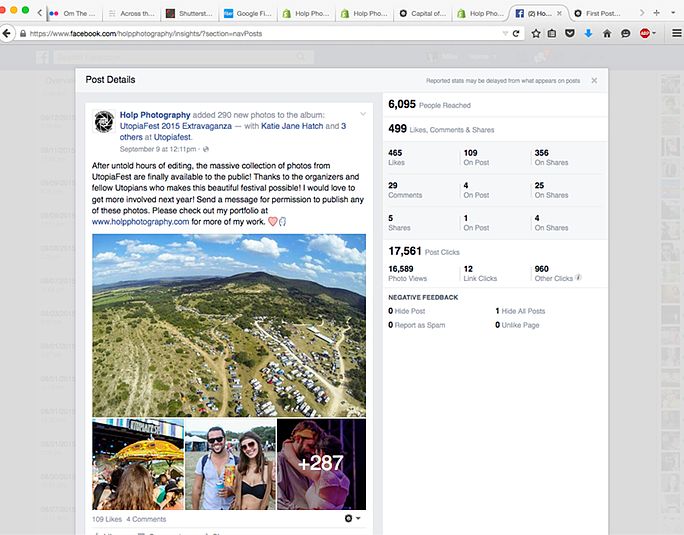 Tagging people on Facebook can prove incredibly effective for professions like photography. Moreover, it involves no expenditure and builds a name recognition. The photographer tagged friends in more than 300 photos whereby which he got an organic reach of 17k post clicks. His work was finally published in the local media.
The above tactics of increasing targeted leads and click-throughs have proven successful with the best brands and businesses. But a tactic that works for one, might not work for another product. Plan your posts carefully and chose a method that will work best for your content. You can share your best content repeatedly, or add videos and images in your posts. Do what works for you and challenge the "most sought after" method. Try to be innovative. You have to make a "point" where people sit up and notice. And of course, are compelled to engage with your content. Once your audience starts trusting you, conversions and shares, and subsequently, better sales will be on its way.