About half a billion viewers consume 100 million hours of video content on Facebook every day.
It means, brands can promote their products or services through Facebook videos and reach large viewership.
Keeping with its popularity, Facebook, over the years, has launched several amazing video features, such as Stories, Live, and now Reels.
In this article, we're going to learn five astonishing things about Facebook video specs.
But before we dive into that, let's discuss what are the benefits of Facebook videos.
Facebook Video Advantages
Did you know more than 4 billion video views take place on Facebook every day?
This means that people like and want to consume video content more than photos and written material.
Below are some of the facts to support the above claim:
Predominantly, Facebook promotes video posts more than non-video posts.
Video posts engagement with viewers is allegedly 1.5X more than photos.
They help get more views, organic likes, comments, and shares.
Videos like reels help grab attention immediately.
Facebook Video Specs
There are many types of videos one can share on Facebook, and they can be as short as a few seconds or as long as 240 minutes. It can be confusing when you don't know the appropriate format and dimensions for the many video features.
Video specs are different for various video types that Facebook provides. So let's explore them one by one. This will help you create videos of appropriate sizes as per your preferred video type.
Facebook 360 Video
Facebook's 360 Video allows users to get a complete 360-degree view by scrolling with a cursor on the PC or touching and turning on the mobile.
With 25 million 360 photos and 1 million 360 videos already posted, this feature has proved to be a big success.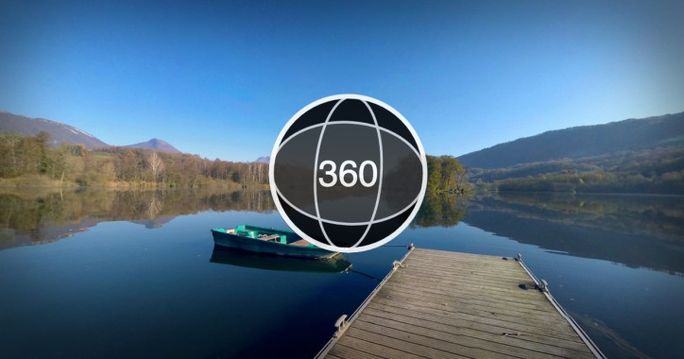 Guidelines:
File type: MP4, MOV, or GIF
Ratio: 1:1 or 2:1
Frame rate: 30 fps
Resolution: 5120 x 2560 pixels (monoscopic) or 5120 x 5120 pixels (stereoscopic)
Video length: Maximum 30 minutes
Video captions: Optional, but recommended
Video sound: Optional, but recommended
Facebook Stories and Ad Stories
Facebook stories are 15-second videos that disappear in 24 hours. They appear in vertical and full screen.
However, Facebook stories ads are similar to regular stories but do not disappear in 24 hours. These are some of the most viewed and engaging videos and a great choice for advertising.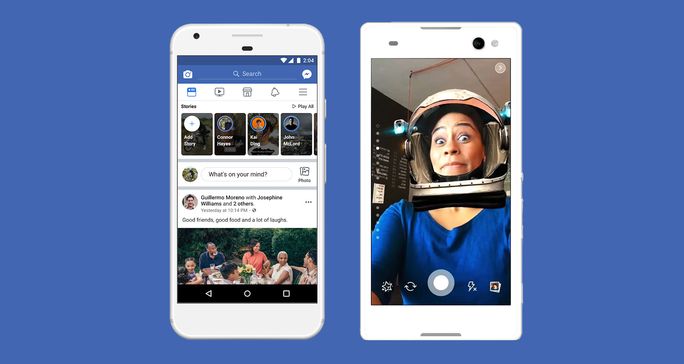 Guidelines:
File type: MP4, MOV
Ratio: 1.91 to 9:16
Frame rate: Not specified
Resolution:1080 × 1080 pixels
Video length: 1 second to 2 minutes
Video captions: Optional
Video sound: Optional, but recommended
Facebook Cover Video
Facebook cover videos are the ones that appear above your profile picture at the top of your Facebook page.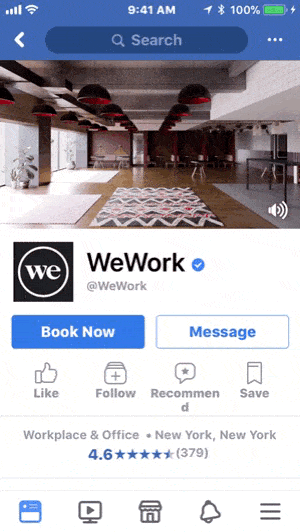 Commonly, people upload cover photos. In fact, many are still unaware that instead of photos, videos can be uploaded for the page's cover.
Guidelines:
File type: MP4, MOV
Ratio: 16:9
Frame rate: Up to 30 fps
Resolution: 820 x 312 pixels or 820 x 462 pixels
Video length: 20 to 90 seconds
Video captions: unavailable
Video sound: Optional, but recommended
Facebook Live
Facebook Live is a live video streaming facility that enables users to broadcast straight to their Facebook News Feed from their mobile devices.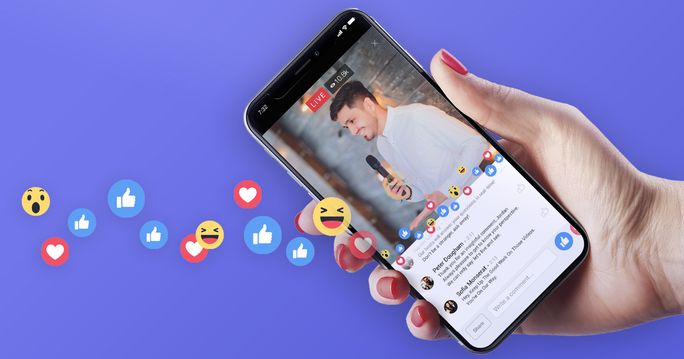 Live streaming is best for businesses to do promotions in an upgraded manner.
It helps brands showcase product releases and makes announcements by being connected with their audiences in real-time.
Doing so would maintain transparency between you and your audiences, and they also would get to see what happens in production and the internal processes of your business.
Guidelines:
File type: MP4, MOV
Ratio: 16:9
Frame rate: 30 fps
Resolution: 1280 x 720 pixels
Video length: 8 hours max.
Video captions: Not specified
Video sound: Recommended
Facebook In-Feed Video Ads
These ad videos are the same as regular in-feed video posts. The only difference is they are endorsed for advertisement and promotional content.
In-feed video ads are one of the best methods for small businesses to reach their fans and audiences.
Guidelines:
File type: MP4, MOV
Ratio: 9:16 to 16:9 (Horizontal: 16:9, Square: 1:1, Vertical: 4:5 or 2:3, and Full Portrait: 9:16).
Frame rate: Upto 30 fps
Resolution: 1080 × 1080 pixels
Video length: Upto 240 minutes
Video caption: Unavailable
Video sound: Optional, but recommended
Facebook Reels
After TikTok's departure from India, Instagram introduced Reels. They became widely popular, not just in India but all around the world. With growing popularity, a year later, Facebook launched its very own Facebook Reels.
Facebook reels are similar to Instagram reels. Creators, influencers, and businesses can build a huge audience through them.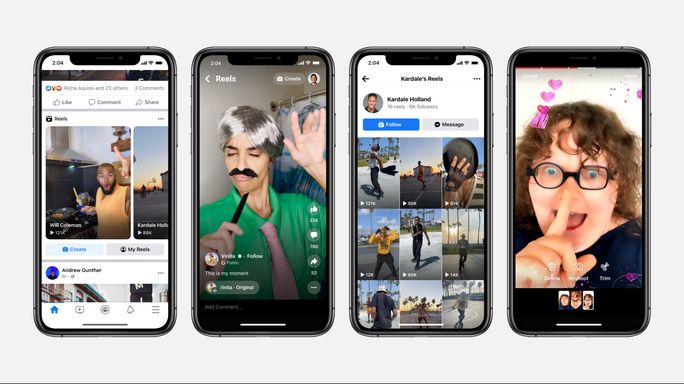 Because of its high demand, the Facebook algorithm makes reels more discoverable among existing and new audiences. You can even earn through reels if utilized craftily for your brand.
Reels on Facebook also consist of music, audio, effects, and more. You can find them in your News Feed easily. This enables you to follow the creator directly from the video, like and comment on it, or share with friends.
Guidelines:
File type: MP4, MOV
Ratio: 9:16
Frame rate: Not specified
Resolution: 1080 x 1920 pixels
Video length: Up to 30 seconds
Video caption: Optional, but recommended
Video sound: Optional, but recommended
5 Things to Learn About Facebook Video Specs
1. Resolution of the Video
Resolution means the number of pixels in a frame of a video. It conveys the content's clarity and how realistic it appears. The higher the pixels, the better the resolution, and thus the added definition of the video.
For instance, if you're planning for an in-feed video ad to promote your business, the preferable resolution for your video is 1080 x 1920 pixels.
2. Aspect Ratio of the Video
One of the key specs a creator or business needs to keep before posting their videos on Facebook is the aspect ratio. We have to ensure that this ratio fits with the type of video feature being used.
Facebook recommends uploading videos with square (1:1) or vertical (4:5, 9:16 and 16:9) aspect ratios to maximize compatibility on desktop and mobile screens.
Resolution and aspect ratio go hand-in-hand. Therefore, aspect ratio determines the quality of the video too.
The ratio of width and height of a video has to match with the Facebook format of a particular video feature. If not, then the quality will be lost, so will the audience engagement.
3. Length of the Video
People these days have a very short attention span. Unless your video content is eye-catching, there will hardly be any engagement. Also, the initial engagement needs to happen in the first 10 seconds of the watch time.
People tend to lose interest after the first two minutes if the content of the video isn't very relatable. It might feel like a drag to the viewers.
Let's take the example of Facebook reels. You need to produce the video in a fixed length of 30 seconds. Your target is to showcase the video's objective strikingly within a short time.
If you impress your audience in the first few seconds, engagement will improve, and the Facebook algorithm will make your video more discoverable to newer audiences.
4. Captions in Video
Why exactly are captions in videos necessary?
It may not strike us immediately, but many Facebook users have a hearing impairment . Facebook, thus, became more accessible to them by introducing video captions.
To make such users feel more inclusive, generating automatic captions in regular videos and ad videos is very important for businesses to make their product or service more reachable.
You can even write your captions and add them to your videos to make your content graspable without any mechanical glitch. Moreover many users prefer watching their videos in mute mode. So adding captions helps them connect more to your content.
5. Sound of the Video
Are you thinking, "what has sound got to do in video specs?"
Well, a video's sound or audio quality is essential to build trust and connection with people. It helps communicate the tone and emotions of the content to our audiences.
Thus, for businesses, along with the other regular specs, the sound of the video is also important. Stereo audio quality is required and preferred in Facebook videos. Let's take the case of Facebook live.
Listed below are three advanced audio settings:
Audio Sample Rate: 48 kHz
Audio Bitrate: 128 Kbps mono
Audio Codec: AA
Just like the audio format of any content, an appropriate video format is also required. Let's understand the importance of video format in Facebook.
Facebook Video Format and Dimensions
A video format is a vessel that stores audio, video, subtitles, and other metadata. Preferably, the best video format for Facebook videos is MP4.
Although Facebook does support multiple other formats, it recommends uploading videos in the format of MP4 or MOV.
Choosing the right format before uploading videos is imperative. But why?
Today, people view videos on various devices. From high-end 4K theatres to video streaming cellphones, video is everywhere. Understanding its various formats is necessary if you want your video to be viewed the right way and with the best quality.
Facebook video dimensions determine the format of the video. Here are some insights to help you understand the dimension requirement of Facebook videos:
Video dimensions 1280 x 720 pixels for landscape and portrait mode.
Minimum width is 1200 pixels (length depends on aspect ratio) for landscape and portrait mode.
Landscape aspect ratio is 16:9.
Portrait aspect ratio is 9:16 (if the video includes a link, the aspect ratio is 16:9).
Mobile renders both video types to aspect ratio 2:3.
It's Action Time!
Having an idea about Facebook video specs enables you to take your business strategies to another level. Now that you know what are the right sizes you should be creating your videos, and use the power of videos to experience unlimited growth of your brand on Facebook.
Want to know which tool can help you achieve that growth seamlessly? SocialPilot, a social media scheduling, marketing and analytics tool allows you to post not just videos, but all types of posts on your social media handles for better audience engagement, nurturing and conversion.
So if you are serious about your brand's social media growth, try its free trial today.