"Customers and prospects are trading their attention for your information. If they refuse to do so, it's because your information does not matter to them sufficiently for them to trade attention for that information."
Jay Baer (Author, Speaker & Founder of Convince & Convert Consulting)
Yes, nowadays, the customers have become smart and they aren't ready to fall for the trap of brands who are salesy. If you wish to grab a quality lead then you need to offer them something that adds value to their interests and doesn't sound promotional at all.
Sounds tough, right? But it becomes even tougher when you have a business active on one of the most popular and crowded social media platforms, Facebook!
Facebook has above 2.45 billion monthly active users and imagine you need to attract some millions to your business page and eventually convert them into customers. Lots of work, right?
Yes, but any effort made randomly would be a sheer waste of your time, energy, and even money. So, what's the solution? It's a super awesome tool named as Facebook Insights that's in-built in the platform. Now, what's that?
What Are Facebook Insights? How Do They Help Your Business?
Facebook allows you to connect with your targeted audience and keep them engaged with the help of sharing tailored content that suits their specific needs.
But have you ever thought whether the content that you are posting is having any real impact or not?
This is where Facebook Insights comes into the picture. It helps you in honing your social marketing strategies and keeping them timely and relevant to your targeted audience. Overall, it makes your Facebook targeting better and efficient by letting you track user interaction on your Facebook business page.
The concept of insights works based on the data that Facebook gathers from the users such as their demographics, browsing history, preferences, etc.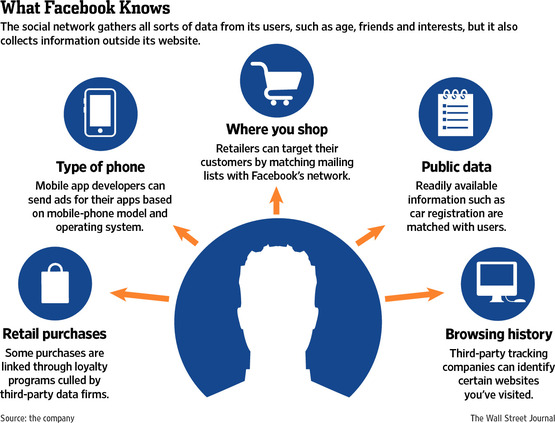 This is an extremely broad representation of the data that Facebook collects on a mass scale. But you can narrow down your targeting efforts based on the things we have understood in the last chapter about how to create and publish relevant Facebook remarketing ads and customize your audiences based on their gender, demographics, preferences, etc.
Now, let's move to refine your targeting strategies even more with the help of Facebook Insights. The feature can be leveraged by all the admins of your business page who can track the actual number of active users that can let you analyze the performance of your page in a better manner. Also, it gives you an idea of:
a. What kind of content (text, images, videos, infographics) are trending among the users you are trying to target?
b. What could be the best time of a day to post stuff on your Facebook page to garner maximum engagement?
Besides, the Facebook Insights feature keeps on getting updated to represent any developments in the performance of your business page and helps you identify a pattern if any. This means that tracking the insights of your Facebook page is an on-going process that should be done regularly.
7 Facebook Insights Metrics to Watch for
You can use the Facebook Insights dashboard to take a look at the important metrics about your business:
Engagement: Find out how many people reacted, liked, shared, or commented onyour content.
Reach: Reach will help you find out who all have seen your content.
Page views: The total number of times your page has been viewed by people.
3 second video views: You can view the total number of times a video was viewed for at least 3 seconds.
1 minute video view: You can view the total number of times a video was viewed for at least 1 minute.
Page likes: The total number of users who liked your page in a given period.
Page actions: You can also view the actions taken by a user on your Facebook page.
After knowing these important metrics, lets take a look at all the information that is covered in Facebook insights.
Information Covered In Facebook Insights
In order to access and leverage Facebook Insights first you need to go to the "Insights" tab under the menu bar of your page.
The various performance metrics that can be viewed within Facebook Insights are –
Overall Page Overview
Ads Performance
Followers
Likes
Reach
Page Views
Page Previews
Actions on Page
Posts Performance
Events Performance
Videos Performance
Stories Performance
Messages
Orders
These are the variety of options available that give you an overview of the performance of various features on your page. Also, you can customize the duration for which you would want to view the summary: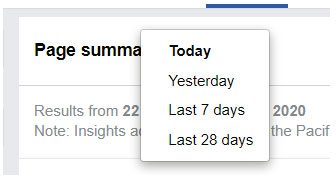 Now, let us see what do all the individual features mean and what metrics do they cover in order to showcase our page performance.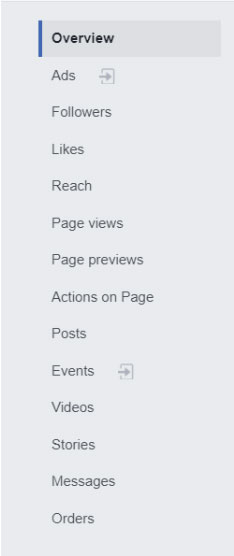 Facebook Insights on Page Overview
This feature gives you a synopsis of your page based on a variety of metrics shown in the two images below. Also, we will explore each of these sections in detail.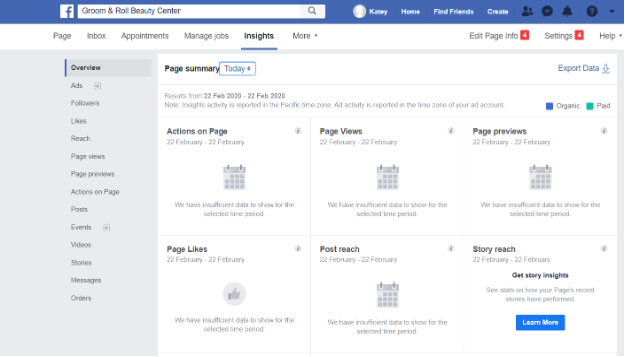 A couple of insights not covered in the above image: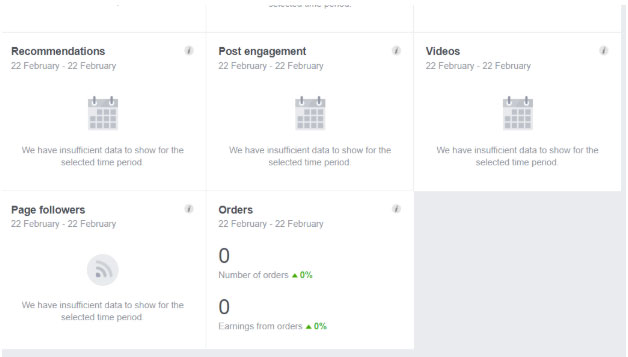 Facebook Insights on Ads Performance
As you can see that the second feature id "Ads" by clicking on the same you'll land on the window that will give you the precise summary of the performance of your previous ads:
Overview of your ads like the performance and how much you have spent in the past.

You can customize the duration and study the summary of a specific period as per your requirements:

The second option is "All Ads" that gives you the individual summary of each ad that you have published:

Lastly, there is the option to view the demographic details of the "Audience" that you have defined for your ads:
By analyzing your ads performance it becomes easier for you to refine your marketing goals and create ads that will drive more engagement.
Facebook Insights on Followers
Now, the third feature lets you track your followers and shows you the data in different specifications:
The total number of followers:

Net followers that include organic and paid ones. Also, it shows you the number of people who have unfollowed your page:

Lastly, there is a feature that shows when your page follows have occurred:
The data helps you in identifying what's working and what's not for your Facebook business page and you can rectify the bottlenecks easily.
Facebook Insights on Likes
Coming to the fourth feature "Likes" which is similar to the "Followers" as it shows you the same metrics:
The total number of page likes
Net likes comprising the new, organic, paid ones, and unlikes as well:

And, in the last there is an option to see where your page likes have happened:
There are many tools available in the market that lets you get an even better idea of your fans but SocialPilot is one of the best in business. It has a comprehensive social media analytics tool that has super cool features like:
Most Liker and most sharer feature that helps you identify the most active fans of your Facebook business page. Also, you can grab their profiles to connect with them directly and maintain personalized interaction or acknowledge their contribution.
Popular Hashtag cloud is another effective feature that helps you in recognizing the best hashtags for your specific audience niche. There is a hashtag cloud comprising different hashtags and the size of each determined the amount of engagement the respective content garners.
Facebook Insights on Reach
The fifth option of "Reach" shows you the metrics for the number of people to whom you have managed to connect through your posts:
The total number of people (organic and paid) who have seen your posts:

The number of times people have recommended your Page through their posts or comments:

The number of times people have liked, reacted, or shared your posts

The metrics for the number of unlikes, spam, hiding your posts, etc.

Lastly, there is an option to see the total reach of your page that shows the engagement overview:
Facebook Insights on Page Views
After "Reach" there is an option to see the "Page Views" that shows the metrics for the views your page has got:
The total number of page views
The number of views specific to the profile tabs of your page
The total number of people who have viewed your page but here you can also track them in terms of their age, gender, country, city, and device:
Lastly, you can view the "Top Sources" that shows you the logged-in visit counts or the number of unique visitors to your page by varied referral sources:
Facebook Insights on Page Previews
In the next section you can view the number of people who have only previewed your page and also look at the age and gender profile of such visitors as shown in the two images below: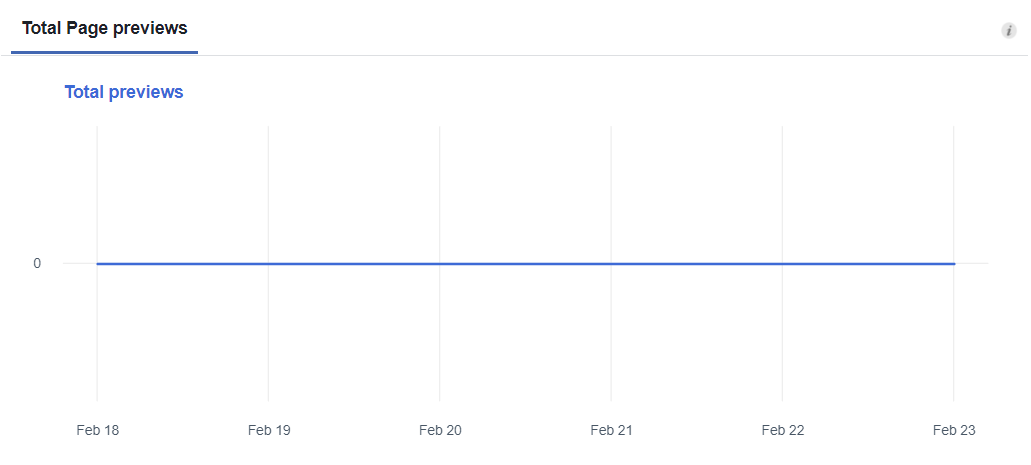 Total Number Of Page Previews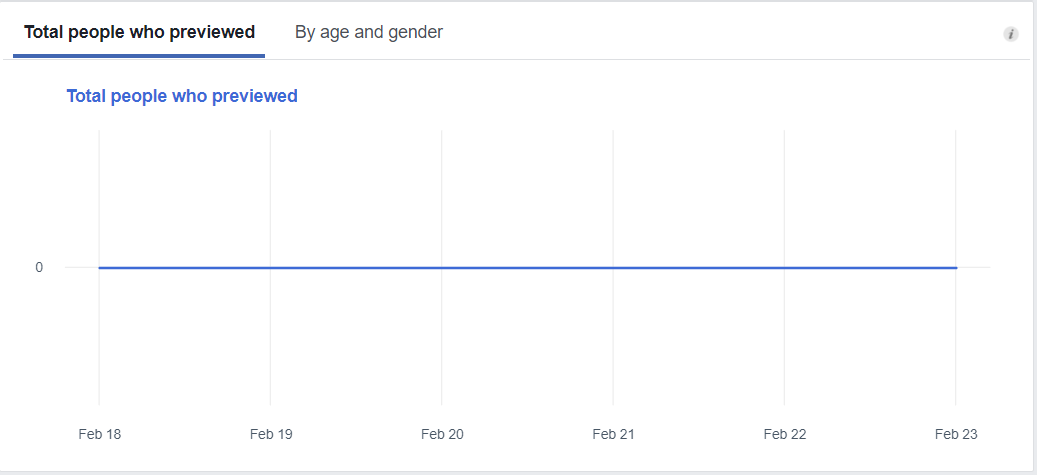 Total Number Of People Who Have Previewed Your Page With A Breakdown In Terms Of Age & Gender
Facebook Insights on Actions On Page
The next option lets you track the "Actions On Your Page" that too in terms of what actions have been taken by them:
Total number of actions happened on your page and different actions such as clicking the direction, CTA, phone number, or website links
The total number of people who have clicked a particular "Action" button and their breakdown in terms of their age, gender, country, city, device, etc.
Facebook Insights on Posts Performance
Coming to the next option of "Posts" that comprise a variety of metrics that shows how well your content is performing.
The first tab gives you the data for when your fans are online and a summary of all your posts:
The second option gives you the performance metrics for the specific type of posts that you have shared in terms of their reach, clicks, engagement, etc.:
The last tab lets you overview the top pages of your key competitors already added to your page and have a glimpse of how they are performing:
Facebook Insights on Events Performance
The next feature "Events" meant for those who leverage their business pages to promote events and here they can find the demographic details of the audiences who clicked their links and buy tickets.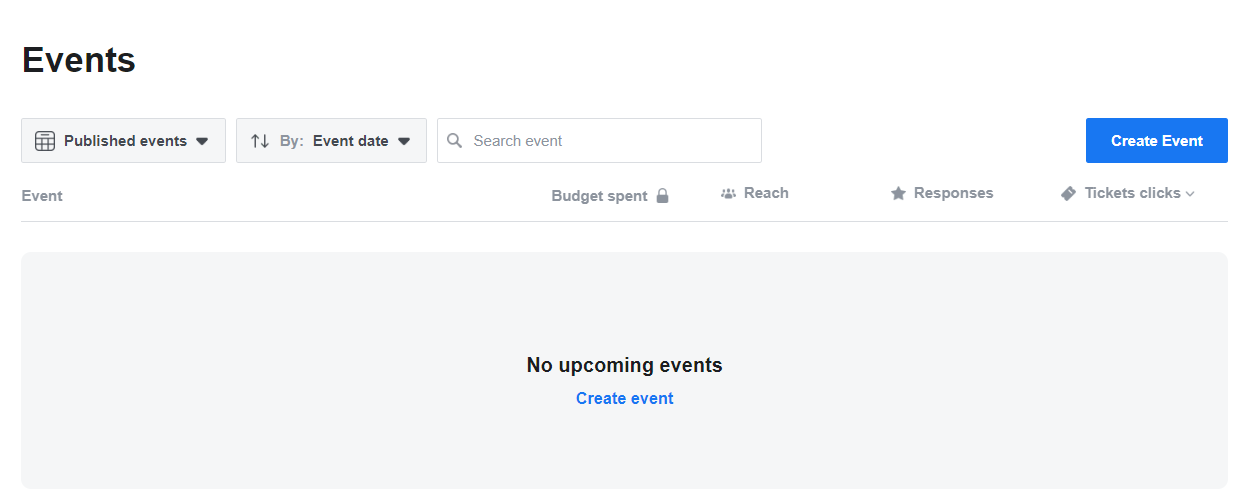 Facebook Insights on Videos Performance
Next, there is an option of "Videos" that tells you the overall performance of the videos that you have shared: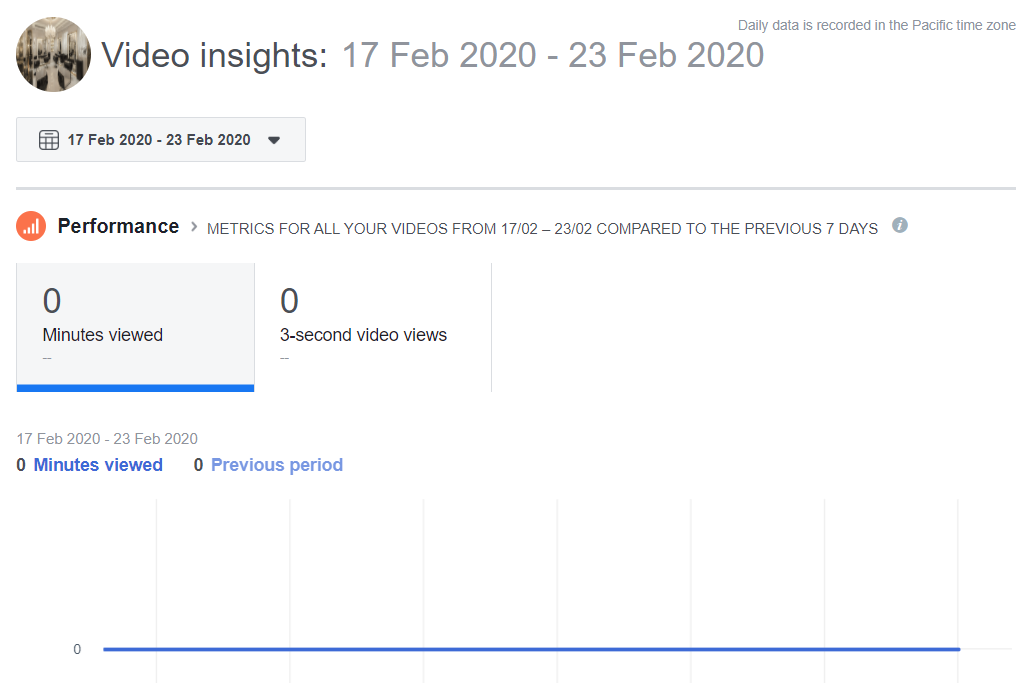 Also, it shows the data for your top-performing videos:

Facebook Insights on Stories Performance
Now, come to the "Stories" tab that shows the insights on how your stories have been performing throughout in case you have shared any: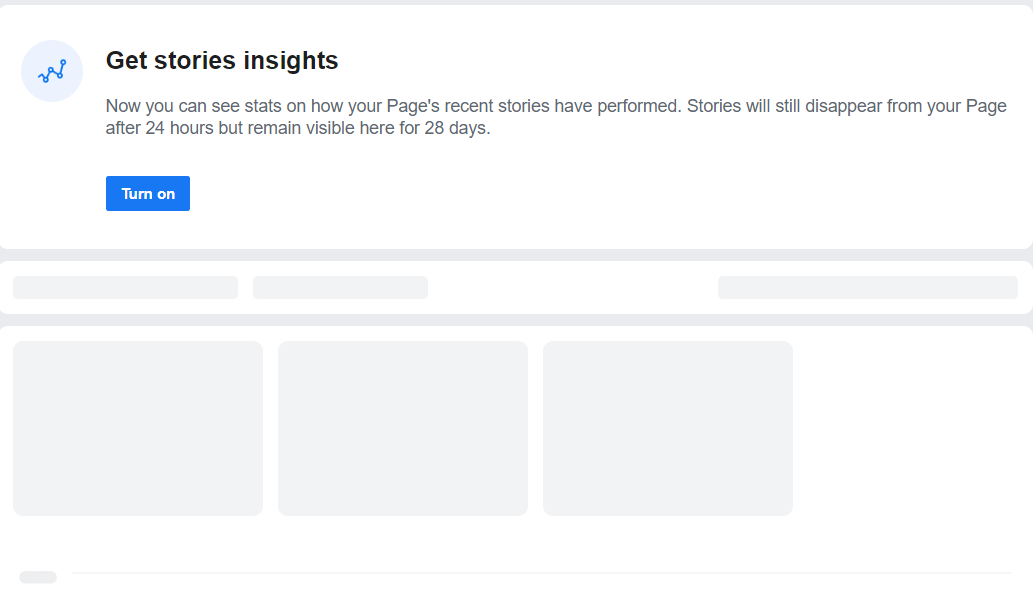 Facebook Insights on Messages
Now, the "Messages" tab that exhibits the details of the people with whom you have interacted through messages. Also, it shows the number of new messaging connections and the people who have blocked your messages or marked you as "Spam."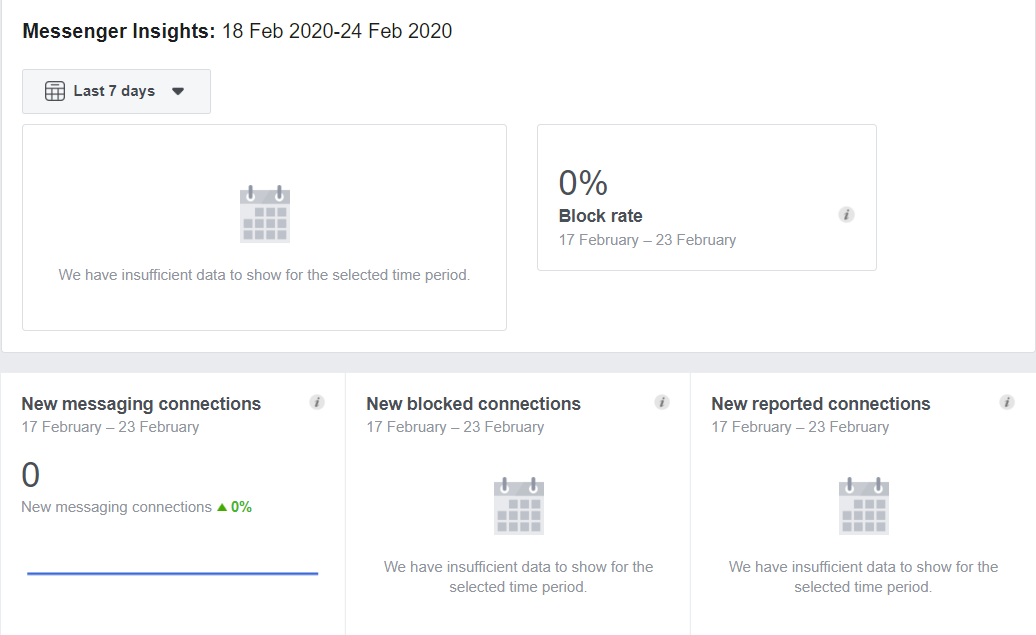 Facebook Insights on Orders
The last tab "Orders" gives you the summary of the orders that have taken place through Facebook and it shows your total earnings as well: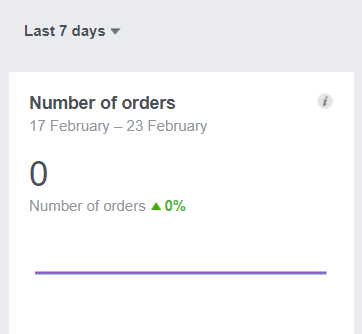 Are Facebook Insights Worth It?
No doubt, Facebook Insight is an extremely powerful tool to track the performance of your business page and monitor how your targeted audience is interacting with your content.
But leveraging the feature effectively is even more important if you want better results. So, first, go through all the above steps and learn how to track each feature and based on the insights you can refine your sharing strategy and garner maximum user engagement!
Hey, wait as using Facebook Insight isn't enough you need to know there's much more you need to learn about how to use Facebook on your website.