Apart from hosting the accounts of several popular personalities, Instagram has played a key role in giving birth to celebrities who have risen to fame only due to their Instagram presence.
There's a long list of such Instagram-made celebrities, but we'll keep that for some other time.
In this blog, we shall cover the Top 15 accounts with the most followers on Instagram.
The Top 15 Instagram Accounts With The Most Followers
The top 15 Instagram accounts together have more than 3.2 billion followers. Read this list to know who has the most followers on Instagram and what you can expect to see on their Instagram account.
Let's get going!
#1 Instagram (403m followers)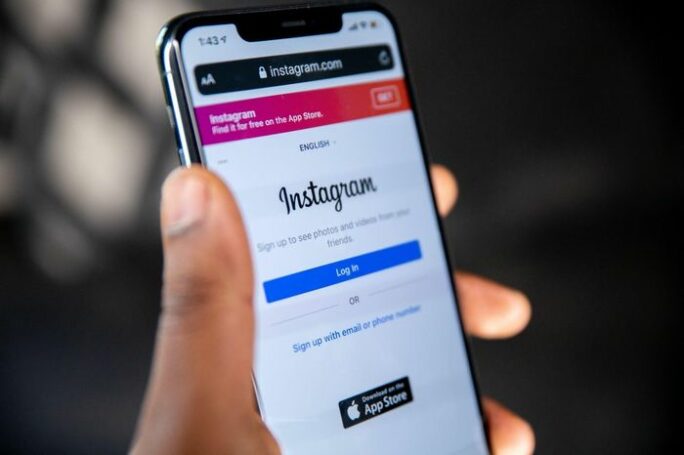 The clear winner when it comes to having the most followers is the host itself: Instagram. It has close to 400 million followers, roughly 40% of the total number of users on the platform. The account has one objective: Promote Instagram! Pretty obvious, right?
The account focuses more on user-generated content. Showing off unique trends and people is their strategy. Along with that, the account also promotes IGTV heavily by posting original content.
Can any account ever beat Instagram in this race?
Well, if an egg picture can garner more likes than Kylie Jenner's posts, anything is possible. Pretty 'egg'cellent.
Quick fact: The world_record_egg started a campaign to make a world record for the post with the highest number of likes, and Instagrammers happily obliged!
#2 Cristiano Ronaldo (310m followers)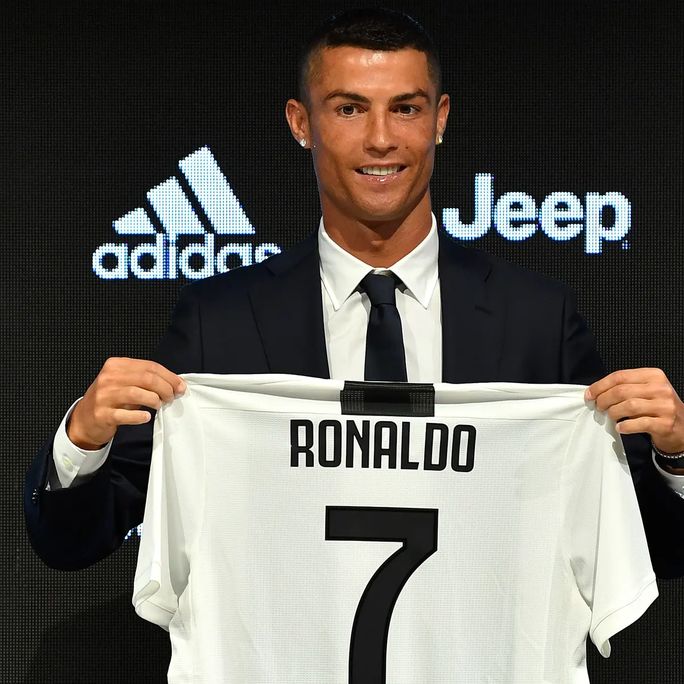 Coming to the most followed HUMAN on Instagram, we have the world's best football player (sorry Messi)-Cristiano Ronaldo. Well, almost everyone knows the one thing that makes him famous. It's soccer. The 35-year old has close to 300 million followers on the platform.
Talking about his Instagram feed, he has it all!
Family pictures, wins, adverts, shirtless pictures, celebrations, you name it, he got it. Cristiano is also the first person to reach 200 million followers and is the highest paid athlete on Instagram.
According to Hopper HQ, Ronaldo charges USD 889,000 per post. He is the highest-paid athlete on Instagram but ranks third among all the celebrities category, behind WWE icon and Hollywood superstar Dwayne Johnson and American media personality Kylie Jenner.
The Portugese star is well-known for endorsement deals with brands like Therabody, CR7, KFC, Nike, to promote their products on Instagram.
#3 Dwayne "The Rock" Johnson (251m followers)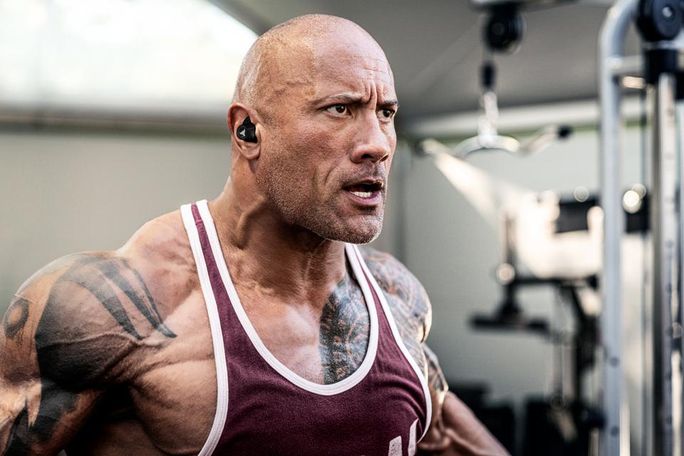 Dwayne " The Rock " Johnson is the highest-paid Instagram celebrity of all time and the only wrestler to reach the list of the top 15 most followed personalities on Instagram.
He surpassed Kylie Jenner to become the highest-paid celebrity for sponsored Instagram content. On average, the wrestler turned actor is paid USD 1,015,000 per post on his account.
Dwayne is a former football player and tasted success with his wrestling career in WWE. He has now switched careers and is one of the most sought-after Hollywood actors.
Unlike Ronaldo, there is not that much variety on Dwayne's profile, but it's exciting. He regularly posts his workout pictures which are a rage among fitness enthusiasts.
Fun shots from his outings, family photos, endorsements, news updates, and fitness food form a considerable chunk of his IG profile.
#4 Ariana Grande (249m followers)
Next up, we have the newly wedded youth icon- Ariana Grande. This 27-year-old is one of the fastest-growing singing talents and is counted among the most popular singers on the planet.
She is the most followed woman on the social media platform, with 240 million followers. Ariana has one of the most aesthetic feeds on Instagram with major artistic vibes.
Her recent wedding photos with Dalton Gomez broke records and became the 2nd most liked post on Instagram (after the egg). The post sky-rocketed to the second position in a very short time with over 26 million likes and 300 thousand comments.
Most of her photos often reach the mark of the most-liked posts on Instagram.
Ariana's feed is full of her meetings with other celebrities,music videos, black and white and vintage-y photos, endorsement deals, and updates on issues like mental health and racism.
#5 Kylie Jenner (246m followers)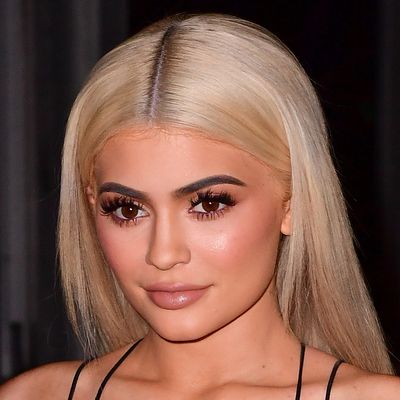 Kylie Kristen Jenner is an American media personality and businesswoman. She once held the top spot for most-liked Instagram post and has many more posts in the list of the top 20 most liked posts.
Her account is full of promotions of Kylie Cosmetics and Kylie Skin with glimpses from her personal life. Her feed is colorful and radiant to the eye at the first look. She is also the second-highest-paid star on Instagram, earning roughly USD 1 million per post.
This 23-year old is a powerhouse. Entrepreneurial wit coupled with an astute fashion sense made her the most followed businesswoman worldwide. Her Instagram account is full of dreamy stuff like Lambos, private jets, mansions, pools, cosmetics, clothes, and festivities.
#6 Selena Gomez (242m followers)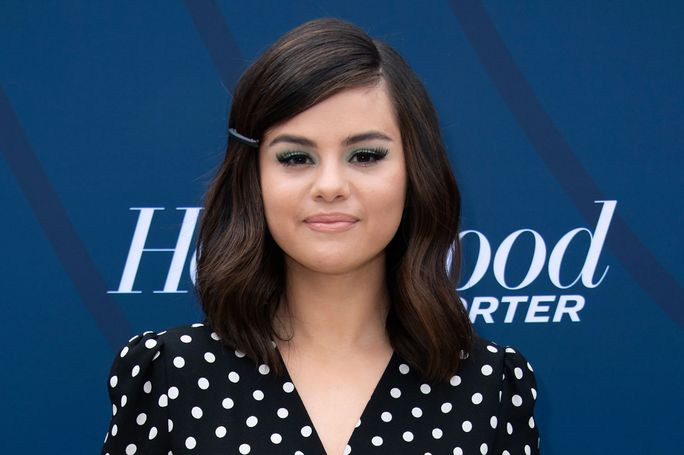 At number 6, we have the most loved American singer, Selena Gomez.
She isn't the most active on Instagram lately, but her feed is full of pop star vibes, musical videos, information on issues like mental health and women's rights, and her family. She is a natural diva and her Instagram account is a testimony to that.
There are not many brand deals that can be seen on her account apart from the promotion of her own brand- Rare beauty.
With 233 million followers, Gomez is also the sixth wealthiest Instagram celebrity and is paid roughly USD 848,000 per post.
#7 Kim Kardashian (234m followers)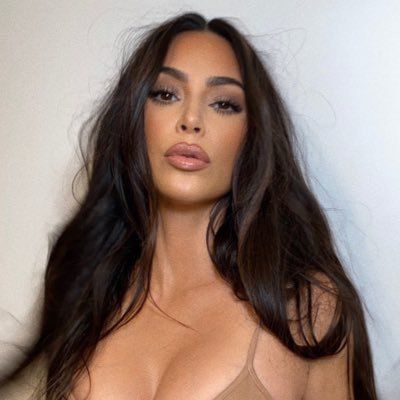 From the Kardashian family, we have Kim Kardashian in 7th place. She is an American businesswoman, model, producer, and actress. The Keeping Up With The Kardashians star has seen a rapid increase in her follower base recently.
Her account feed is pretty similar to her family members – loads of pictures from gatherings, festivals, family outings, and brand collaborations.
Like Kylie, Kim's feed is full of life and proves as an exciting profile to explore. She is a superwoman slaying on the gram with her lengthy and deep captions stealing the show!
#8 Lionel Messi (227m followers)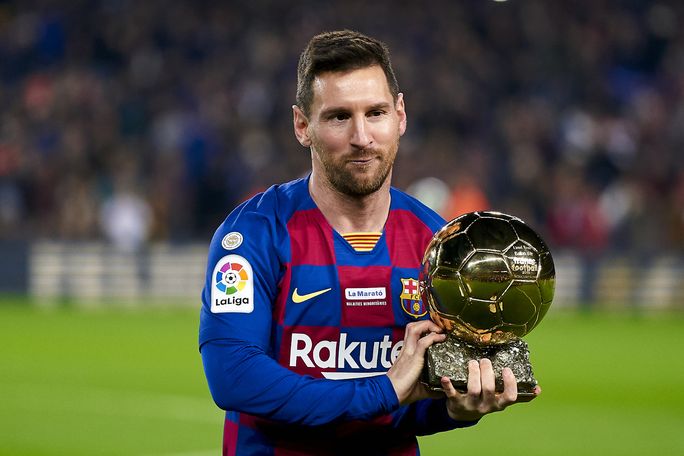 Yet another soccer icon we have on this list is Lionel Messi, captain of the Spanish club Barcelona FC and the Argentinian national team.
One of the most followed athletes, his feed has a mix of his professional and family life- football, kids, sneakers, adverts, shots of him on the field, and the events he attends.
His Instagram profile also hints to the fact that he is very woke and knows of pertinent global issues.
What makes his account stand out are those adorable family pictures that portray the kind of family man he is. Pictures of his kids and wife are some of the cutest you will ever see on Instagram.
The Barcelona captain has money-making partnerships with Adidas and charges roughly USD 700,000 for each sponsored post.
#9 Beyoncé (191m followers)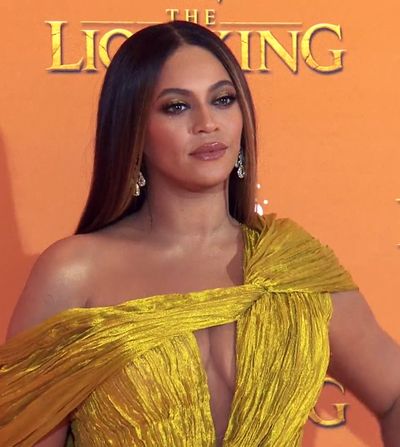 At number 9, we have the queen herself. Queen Bey.
Beyoncé Giselle Knowles-Carter is a well-known American singer and actress who knows how to play the Instagram game.
Her profile sneaks little into her personal life and is all about one thing- Fashion. She has shared some of the best and most unique looks on Instagram primarily by way of collaborations.
Because of her influence and vigor, Beyonce is paid roughly USD 770,000 per Instagram endorsement she does.
#10 Justin Bieber (181m followers)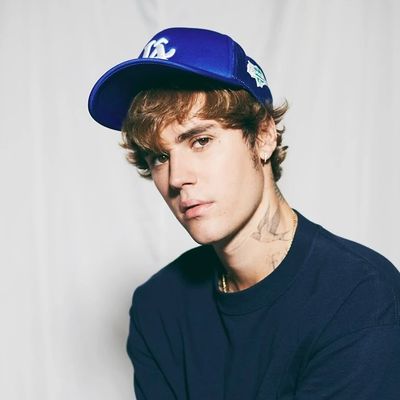 It is no surprise that Justin made it to this list.
The Canadian singer is an eccentric person with a versatile feed on the platform. His feed is a mix of snapshots from him rehearsing his hits, married life, spirituality, cutest selfies, and shoutouts to his home ground Canada.
His transformation from a young mischievous teenage boy to a mature adult is worth witnessing.
Bieber is well-known to be "unapologetically himself" on Instagram, which is what makes him stand apart. His very confident approach towards social media and limitless talent contributed to his loyal audience on the platform.
Simply put, his Instagram profile is a complete expression of his true self and unlike anyone we talked of till now.
#11 Kendall Jenner (173m followers)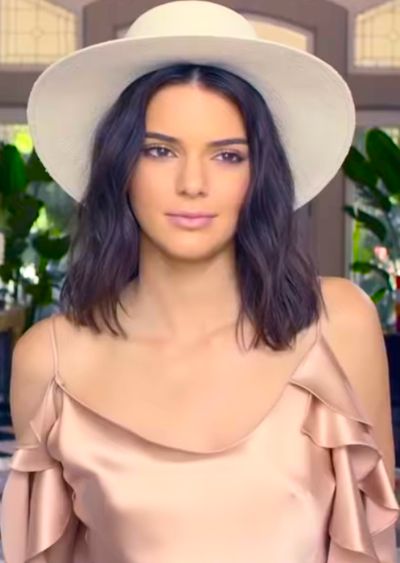 Another one from the Jenner family is the queen herself- Kendall Jenner. Her account is pretty straightforward compared to others on the list.
She is among the most followed social media models in the world.
Brand promotions, impeccable fashion, and aesthetic vibe are some of the ways one can describe her account. Vogue covers mostly stand out from her profile.
She is also among the youngest and most paid Instagram stars of all time earning roughly USD 600,000 per post.
#12 National Geographic (170m followers)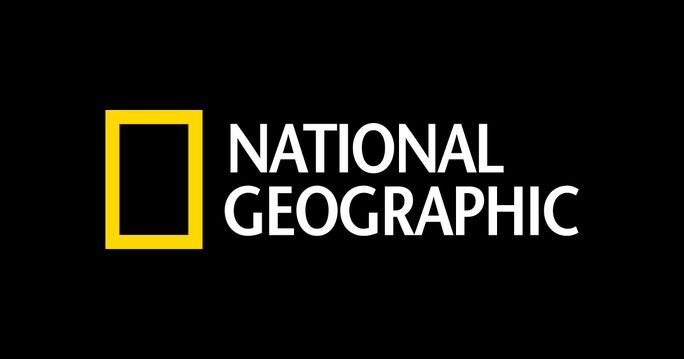 Another brand we have on this list is National Geographic. No business uses its Instagram account as purposefully as Nat Geo.
Instagram being a visual platform has proved to be very lucrative for the company. With its splendid team of photographers and editors, Nat Geo has aced the social media game with HD and captivating visuals to engage the audience.
Every picture on its account speaks a story, making them stand apart. Nat Geo's Instagram page is a visual treat and never fails to amaze visitors.
#13 Taylor Swift (166m followers)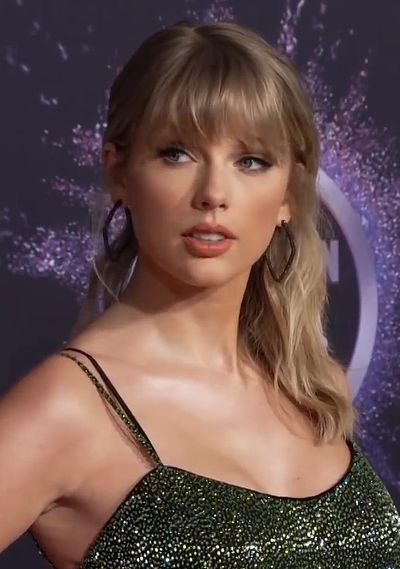 Given her popularity among millennials and Gen Z, who form the majority of Instagram's user base, it's no surprise that singer Taylor Swift is on this list.
Her profile is the epitome of elegance and aesthetic beauty. Her profile screams: VINTAGE!
Promotion of her music, carousel edits, and glimpses from her personal life forms a significant chunk of her profile online.
In 2017, Taylor Swift suddenly deleted all her Instagram posts from her official account. Netizens were left in shock, and Twitter was bombarded in seconds with messages from all over the world.
#14 Jennifer Lopez (163m followers)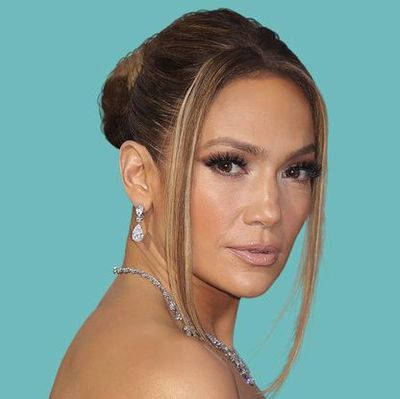 Another singer and actor on the list, we have Jennifer Lopez. From her acting to her voice, Jennifer Lopez has nailed all her roles-and now Instagram too!
With 157 million active followers, Lopez seems to put a lot of effort on her profile.
There is no particular theme that she follows on her account. It's filled with a myriad of things and this diversity acts as the icing on the cake.
She seems to have almost everything on her profile. From her music promotion posters to her behind-the-scenes photos to having the most engaging story highlights, she has all of it on her Instagram profile.
But, the major highlight of Lopez's account remains her impeccable fashionista shots!
#15 Neymar (153m followers)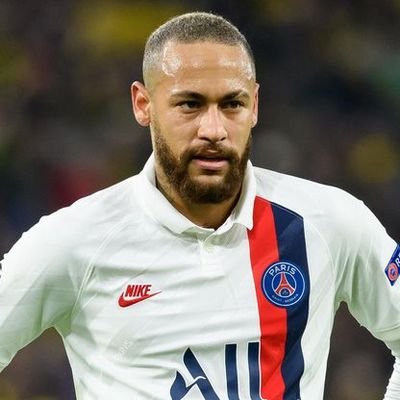 Another footballer on the list, we have Neymar at Number 15. Neymar da Silva Santos Júnior, known as Neymar, is a Brazilian professional footballer who plays as a forward for Ligue 1 club Paris Saint-Germain and the Brazil national team.
Neymar makes roughly USD 517,000 from endorsements for every post.
His profile is replete with posts of his matches, high-flying life, personal updates, and endorsements-related posts.
Wondering How You Can Increase Your Followers?
Every brand seeks to increase their follower base on Instagram, and so should you. That's what drives business and helps you achieve your goals.
Here are some ways you can increase your followers:
Focus on curating quality content
Use Instagram analytics to monitor your performance
Use Instagram ads effectively
Learn and use the Instagram marketplace
Plan and use Instagram hashtags
CTA: You can grow your engagement by consistently posting on your Instagram page and tracking key performance metrics. Visit SocialPilot to know more about planning your social media calendar and using analytics to your benefit.