Motivation, inspiration, and interests – these are some of the common core intent of buyers who go to Pinterest. In the data collected by the Pew Research Center on June 12, 2019, approximately 28% of Americans used Pinterest, making it the fourth most popular social media platform next to Youtube, Facebook, and Instagram. In their end-of-the-year report, the company revealed that they currently have 322 million monthly active Pinterest users on their site with the majority of the users being females.
As a marketer, you might be wondering how to promote your business on Pinterest? Whether you run a small business or you work freelance, Pinterest can be a great way for you to gain traffic.
Why?
"Currently, the average Pinterest user, or Pinner, approximately searches eight times per month using her smartphone, making over two billion text-based searches every month." (Quartz, 2019)
This makes it a great opportunity for you to gain more traffic and boost your conversion. However, like many other platforms, Pinterest may not be for all niche businesses, so you have to think carefully about your target market. Are they the type to use Pinterest?
With that being said, if you're ready to showcase your product or service on Pinterest, you must have the best Pinterest tools to get you started.
What are the Pinterest Tools you must have to promote, organize, and analyze your content?
We've categorized these tools by automation, analytics, reporting, photo editing, keyword research, and others for a better Pinterest marketing. That way, you'll have all the applications you need to market on Pinterest.
Best Pinterest Tools For Your Business
Automation, Analytics, and Reporting Tools
Photo Editing:
Keyword Research:
Automation, Analytics and Reporting
Tools for Pinterest
SocialPilot is a social media management tool that helps numerous businesses engage and communicate with their target audience, as well as analyze data from these interactions. It helps you post content on major social media platforms like Facebook, Instagram, and yes, even Pinterest!
With SocialPilot, you can plot all your content schedules, curate your posts for the entire week or month, and analyze the number of users who engage in each of your content. As such, you'll be able to recognize what works and expand your content's reach from Pinterest to other platforms, making it a great Pinterest tool.
What Can You Expect When You Use SocialPilot to Manage Your Pinterest Accounts?
You can manage as much as 50 Pinterest accounts with advanced Pinterest scheduling
You can analyze and monitor your Pinterest performance, as well as get your weekly, monthly, and annual reports through PDF.
You can curate your content and strategically schedule it through SocialPilot's flexible scheduling options.
You can upload numerous pins through bulk scheduling.
You can visualize your Pinterest posts schedule through its social media calendar.
What Do People Have to Say About SocialPilot?
JoAnn J.
Social Pilot is easy to navigate. I especially like the "calendar" option, where you can view a full month's worth of post, even segmenting by social media platform. This comes in handy, especially with Pinterest. The analytics tab is easy to read and allows me to see which days and times my followers are most engaged, without having to visit that particular social media platform.
Cindy C.
SocialPilot is amazing! What is really brilliant about this software is that it can generate fresh content for me to post to my social media pages, as if I was the one that came up with it! So the fact that SocialPilot makes postings for me on my behalf even when I am too busy to do so, counts very much in their favor! I love how SocialPilot does most of the work for me!"
Nicolle H.
Simple and easy to use with all the functionality. I run many social accounts, set up of these accounts is so easy. I use this on a daily basis and can keep track of all my scheduled posts with the social media calendar

---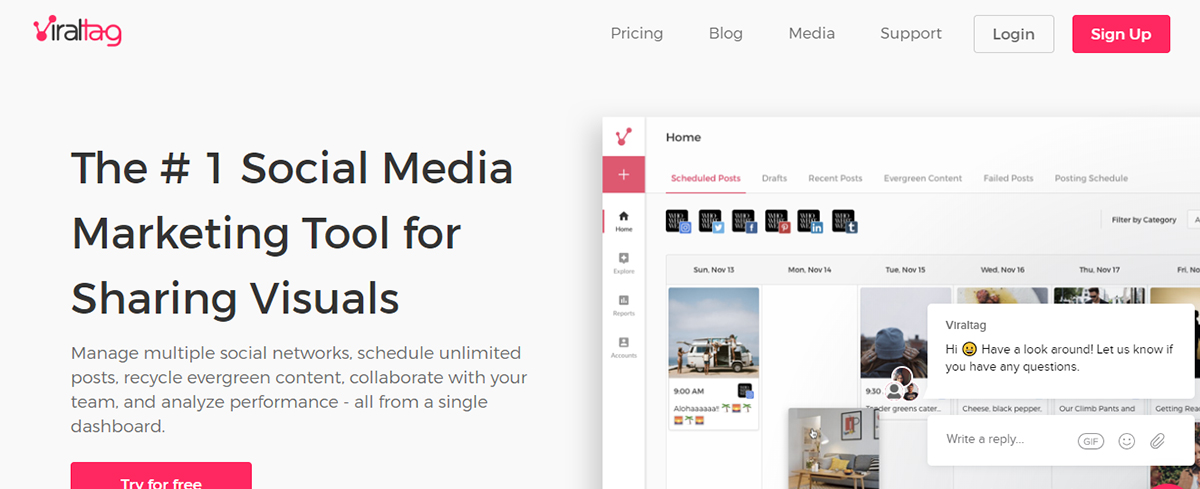 ViralTag is a Pinterest marketing tool that's more team-centric as it allows a social media management team to collaborate on content strategies and production. This, in turn, improves efficiency in online marketing and helps businesses acquire a more transparent view of the ROI.
With this Pinterest tool, team members can post their drafts and receive feedback from the administrator should the post be approved or need revisions. Its primary focus is on online campaigns that rely on visual marketing, which makes it one of the most useful Pinterest marketing tools for any business running high-cost social media campaigns.
What Can You Expect When You Use ViralTag to Manage Your Pinterest Accounts?
Pros:
It helps teams collaborate on social media campaigns on Pinterest.
You can pin multiple boards and multiple accounts all at the same time.
It has a built-in image editor (Canva).
It automatically recycles your top-performing posts, so it can gain more traffic.
You can analyze and monitor the performance of your pins.
It can schedule multiple pins at the same time through bulk scheduling.
Anna V.
Viraltag is awesome and affordable. Easy to use and the Evergreen feature is great. Time to accomplish other tasks. Customer support – they have a chatbox and will get back with you usually within 24 hours with an answer. Also can schedule pins or posts to multiple accounts without having to pay extra for each account.
Cons:
It can be quite expensive for freelancers and small companies.
You need to pay more if you want to see the visual analytics of your content's performance.
John B.
The constant need to reconnect social accounts which often leads to failed posts.
---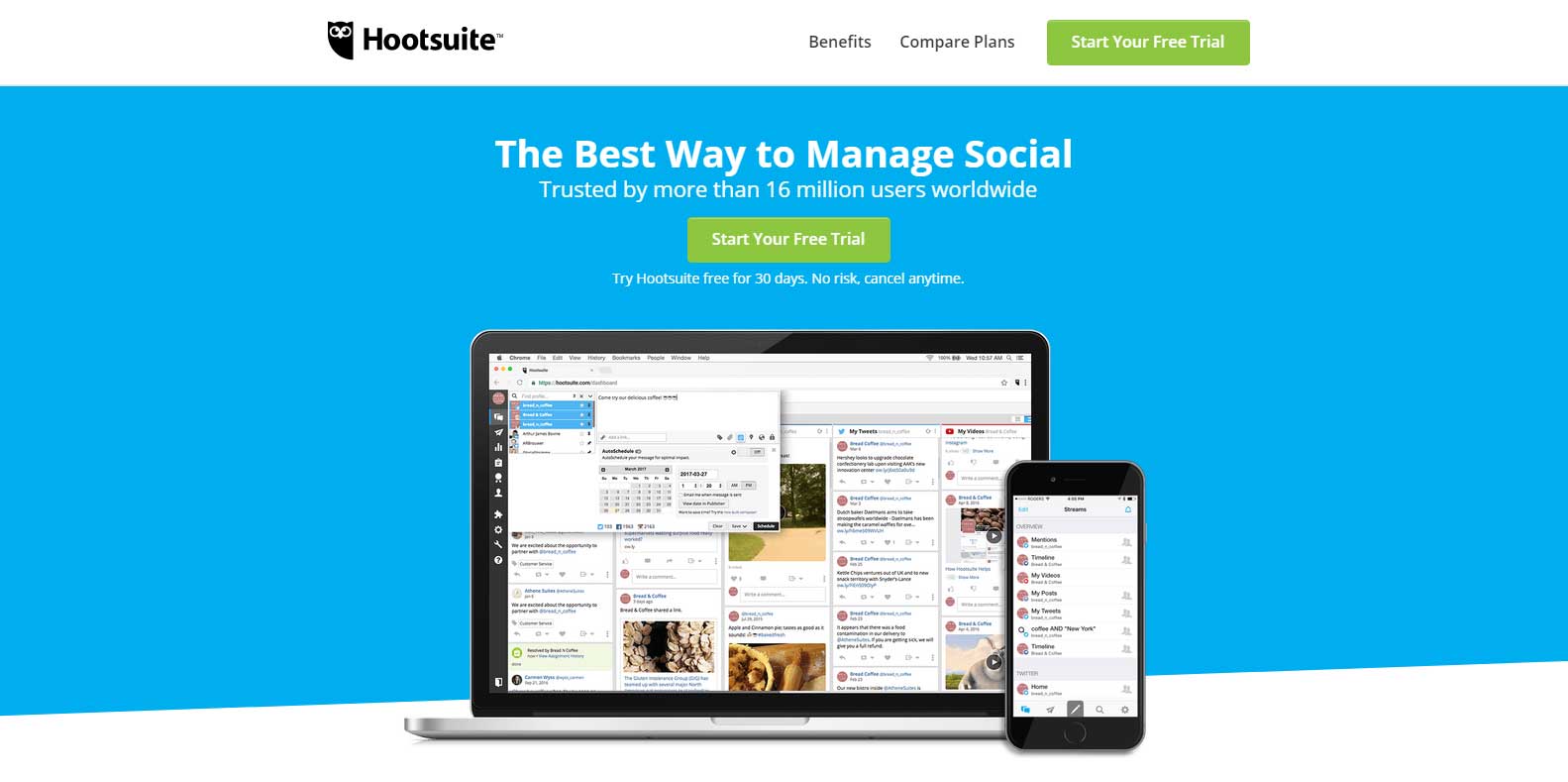 HootSuite is a Pinterest tool mostly used by large-scale enterprises to manage their social media campaigns. It's currently one of the most popular ones, albeit costly for small businesses or freelancers.
Through this Pinterest automation tool, you can publish, create boards, and schedule your posts. You can also monitor website conversions through the Hootsuite Impact upgrade.
What Can You Expect When You Use HootSuite to Manage Your Pinterest Accounts?
Pros:
This is another application used for team members to save drafts and receive updates should administrators approve or ask them for a revision.
It can publish multiple posts through different Pinterest accounts and boards all at the same time.
You can have a single dashboard where you can schedule, view, edit, and delete the pins to manage your social media campaign.
With this, your social media team can also monitor how well your posts are doing and how many of them have helped acquire conversions.
Thomas C.
I find Hootsuite's customizable streams can be helpful in mitigating a lot of the noise that comes along with social media, but constant algorithm and UI updates to platforms like Twitter can make streams obsolete quickly.
Cons:
It's not user-friendly for beginners, so if you're simply starting out with the social media management and are not computer-savvy, HootSuite may not be for you.
There are a ton of fees to gain access to other tools in the application. You'd spend about $100+ a month to use the HootSuite Pro or Enterprise plans.
Oftentimes, there may be bugs in the auto-schedule, which may take a while for you to upload your pictures.
You'll have to pay more if you want to receive a more comprehensive analytics report on your Pinterest posts' performance
Brie S.
The user interface is weak, it's not user-friendly nor is it practical or modern looking. It has a tendency to leg, it also isn't mobile-friendly, they do have an app, but again it's not easy to navigate. I was overall very disappointed with this product. I felt like I kept putting in a lot of effort just to re-do all my work all the time."
---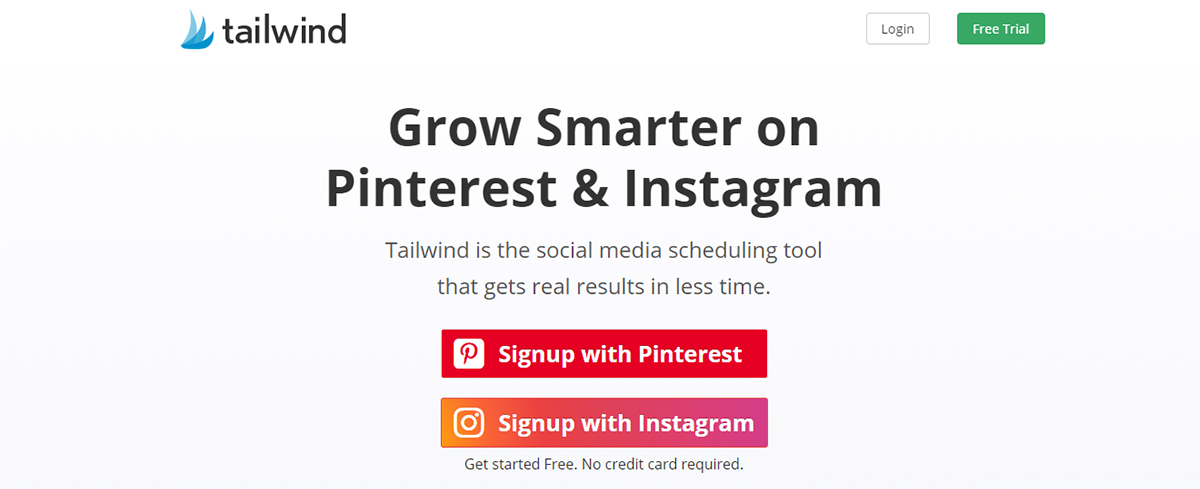 Tailwind is a Pinterest tool that mainly focuses on two platforms, Pinterest and Instagram. Unlike the previous Pinterest tools used, this application is centered on marketing these two specific platforms. However, a social media marketing team can use Tailwind in planning their campaigns as they collaborate and manage multiple Pinterest accounts.
What Can You Expect When You Use Tailwind to Manage Your Pinterest Accounts?
Pros:
They have an optimized pinning calendar, which automatically publishes pins when your audience is most likely to see them making it the best Pinterest automation tool
You can manage your social media campaigns on Pinterest efficiently with its multi-board pinning, bulk upload, drag-and-drop calendar, and more.
You can even schedule your posts on your mobile phone as it has a mobile app to come with it.
This can be used for social media management teams who work together for a campaign on Pinterest.
You can check how your pins and boards perform as well as how it drives traffic with their Google Analytics integration.
Brennan S.
I love that it allows me to be extremely active on Pinterest without the time commitment & constant use of the platform. I love pinning multiple images from a post at one time, scheduling them to multiple boards, and that it creates a NEW pin every time (as opposed to "repinning" my own stuff.
Cons:
You cannot automatically post your content from Pinterest to other social media channels, like Facebook, Twitter, and the like, as it only focuses on Pinterest and Instagram.
You cannot pre-set weekly schedules, so you'll have to set schedules for your post every time.
The dashboard can be overwhelming for some users.
When you have a large number of pins, it may have a slower load time, making it more time-consuming.
Itzel R.
Wish it was more advanced. It is pretty basic with very less features. Seems to be room for more and especially for the money.
---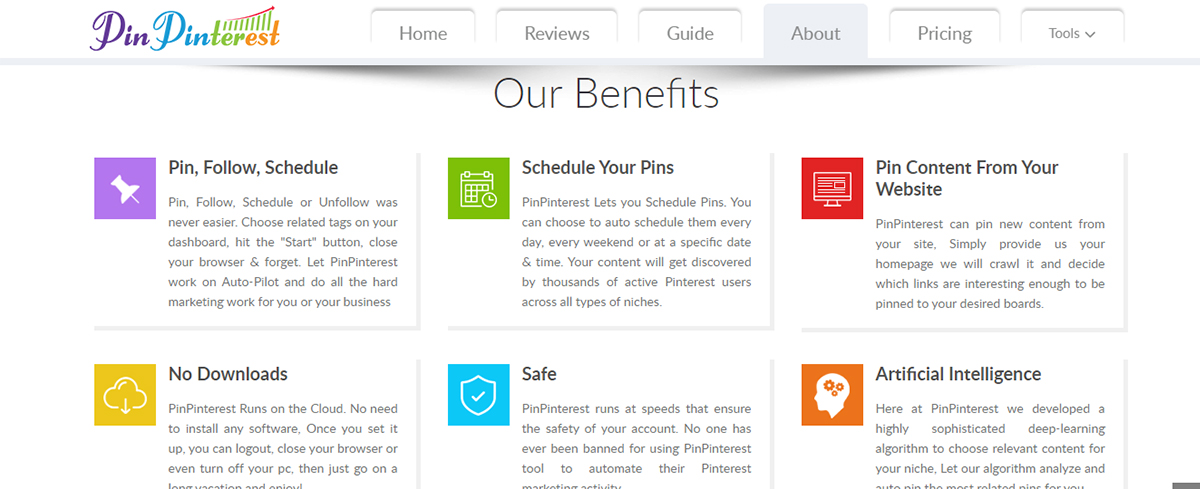 Pinpinterest is a Pinterest tool that helps you schedule, publish, and monitor your pins. It only has limited features as it only posts content specifically for Pinterest. Although you can use multiple Pinterest accounts for the tool, each account does not run on the same number days, meaning you should purchase 90 days for one Pinterest account, you can transfer 30 days to another, 40 days to another account, and 20 days for another account.
What Can You Expect When You Use PinPinterest to Manage Your Pinterest Accounts?
Pros:
Like other Pinterest automation tools, you can publish pins and schedule them to automatically update at a specific time.
It has a user-friendly UI.
The application automatically follows users who show interest in the specific niche you are marketing and unfollows people who no longer do.
It can pin new content from your website.
You can still have multiple Pinterest accounts.
Nancy Doyle
It's an awesome Pinterest automation tool and officially my saviour when it comes to Pinterest. I can setup my pins and configure some other settings once a week and it does all the rest. Perfect is the word for it.
Cons:
There is a limit on the number of Pinterest accounts you can handle, depending on the type of plan you purchased.
It mainly focuses on Pinterest, so if you plan to post your Pinterest content on other social media platforms, you have to do it manually on another social media management tool.
It does not have the advanced features other social media management tools have when it comes to organizing, managing, and analyzing your pins' performance.
This would be a more cost-efficient alternative for small businesses or bloggers who want traffic or a following, rather than big enterprises who seek more mediums when sharing visual content.
Verified PinPinterest User
The most annoying thing about PinPinterest is ads keep popping up while you are doing stuf on their platform
---
ViralWoot is a social media scheduler and analytics platform for online marketers to publish content as well as determine its performance online. This tool boasts on being another efficient Pinterest tool that aids you in getting more traffic and boosting your engagement with your specific target market. Its main features are more focused on Pinterest and Instagram marketing.
What Can You Expect When You Use ViralWoot to Manage Your Pinterest Accounts?
Pros:
You can automatically publish your pins through its scheduler.
You can upload numerous images from over 21 integrated apps, which include Twitter and Instagram.
You can search for images on Google and pin them in your account without having to leave the application.
You can get an overview of your monthly and weekly scheduled pins.
You manage your pins from one central location.
Shashvat V.
Viralwoot has proved to be an easy to use platform for marketers. Whether its promotion of your product or connecting with customers or analysing your brand's performance, Viralwoot is a one-stop-solution platform for all sorts of Pinterest Marketing
Cons:
It has limited features compared to other social media management tools.
You cannot integrate some of your posts to other social media platforms. Another social media management tool may be needed to repost content on another platform.
It does not provide a more comprehensive analytics report compared to other social media management tools, like SocialPilot.
It has poor customer support, compared to other tools.
Verified ViralWoot User
I paid to have some of the services, but when I had questions and e-mailed like the system says to. No one has returned my e-mail? Looks like this is a company that has a product, wants your money, but doesn't want to provide an service. Your on your own.
---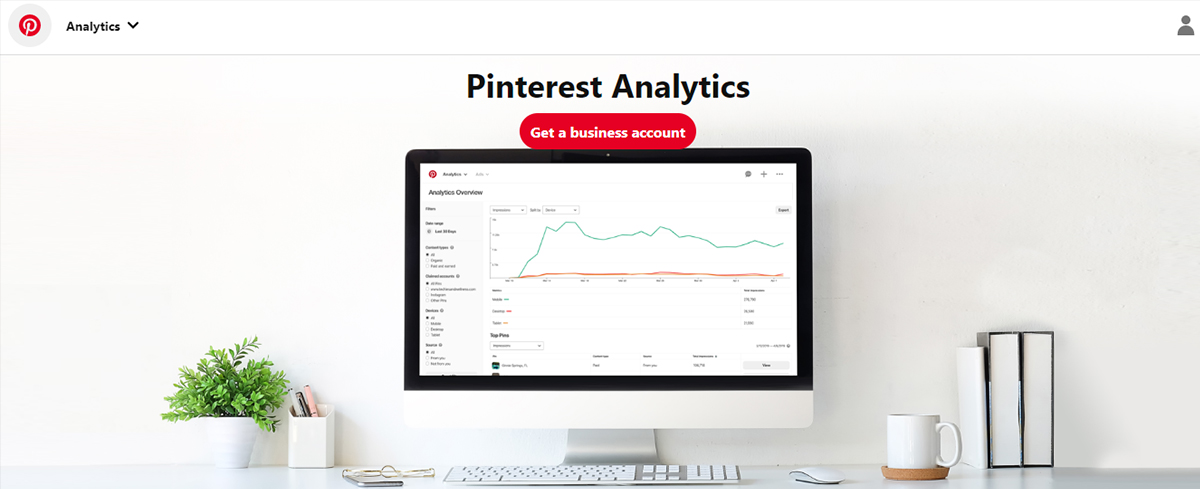 Pinterest Analytics is the main tool marketers use to determine how their posts are performing on Pinterest. It's one of the tools Pinterest has developed for businesses to promote their products or services. For most marketers, this would definitely be the main Pinterest analytics tool as it gathers data and shows you which content is garnering the most engagements.
If you're looking for a Pinterest Insights tool to know what type of content resonates more with your audience, then this would be the perfect research partner for you.
Although this is not like the other tools mentioned previously that help in publishing and managing content, it's still a great tool for marketers to use. Pinterest Analytics studies the target market and determines the right content to use in social media campaigns. Further, data is also gathered straight from the platform itself.
What Can You Expect When You Use Pinterest Analytics?
Pros:
It's a very straightforward tool that can help you analyze the amount of engagement your Pins are getting.
This tool is great for studying your demographics and knowing what type of niche appeals to your audience the most.
This can greatly benefit freelancers, bloggers, and influencers who want to learn more about their market and what they can do to improve their traffic.
You can determine the right niches for your businesses and the right keywords to target for your titles and descriptions.
Cons:
It's mainly a Pinterest reporting tool and only gathers data within the social media platform itself.
You can only handle one account, unlike other social media management tools that let you see how other accounts are performing all in one place.
Photo Editing Tools for Pinterest
$52.99
for all Adobe Applications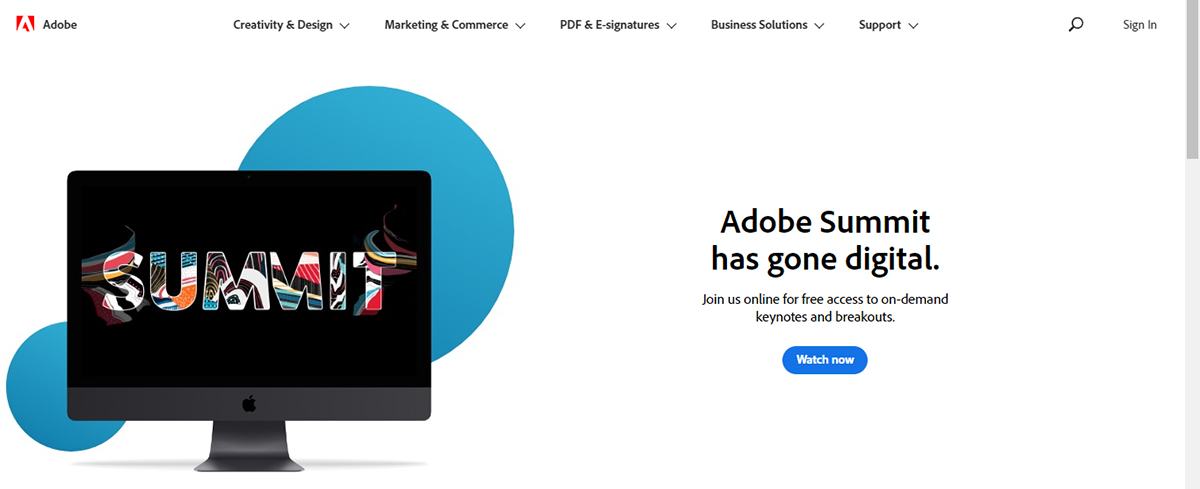 Adobe has been one of the most popular applications used for design, illustrations, photography, videos, and the like. For beginners, the features of Adobe Photoshop, Illustration, and Lightroom can be complicated, but it provides premium quality outputs if you'd rather have your business showcase unique visuals for social media content.
Many brands turn to Adobe Illustrator for vector designs like logos and infographics. They use Photoshop for photo manipulation and Lightroom for photo enhancement. You'd have to download the applications on your computer, and they may take a huge space in your memory as it may constantly want you to update now and then.
What Can You Expect When You Use Adobe Illustrator, Photoshop, and Lightroom for your Pinterest posts?
Pros:
It provides good quality outputs for your social media campaigns.
You can benefit from its special features that can't be found in any other application.
You'll have all the tools you need to create appealing images you can post for Pins.
Renzo P.
For me, the Creative Cloud solution is the best, there is no competitor! I used Photoshop, Illustrator, Muse, Premiere, Dreamweaver, AE, among others. It's always a pleasure how well designed each software is. This platform gives you almost endless possibilities if you're a creative professional.
Cons:
The application may be too complicated for those who aren't experts in design.
It can be heavy on your computer or laptop's memory.
Applications may be costly as you need to pay for the subscription monthly.
Verified Adobe Reviewer
The User Interface for Adobe Software is convoluted and frustrating to use. With each update Adobe will occasionally make minor interface changes for reasons that are hard to understand and, either way, increase frustration and decrease the ability to definitively get to grips with the software.
---
$52.99
for all Adobe Applications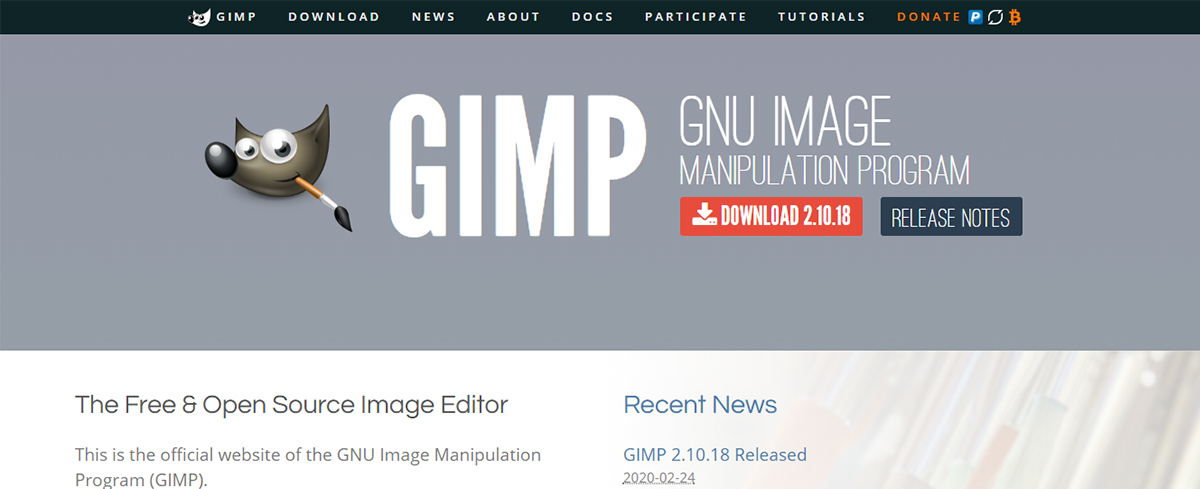 GNU Image Manipulation Program, also known as GIMP, is a free image editor you can use as an alternative to Photoshop. Although it does not have the advanced tools and features Photoshop has, you can still use it for quality photo manipulation and enhancement.
And like Photoshop, it supports various file formats.
What Can You Expect When You Use GIMP?
Pros:
If you're still starting out, GIMP can be your alternative for learning photo manipulation, enhancement, and design.
You can edit photos without having to pay monthly or annual subscriptions as it is free.
It has many similar features to Adobe Photoshop.
Vinay G.
At the beginning of graphic designing, you can start with this software. This helps to improve your skills. This is the very first option for the upcoming designer.
Cons:
Some files cannot be exported to the program; hence, it cannot be edited.
It does not update its features daily, unlike its commercial counterparts.
It may lack the filter and effects that Photoshop has as well as the vector operations that Illustrator has.
Simone P.
Occasionally, and I mean very occasionally, Gimp software might have a little glitch. This does not seem to affect my work though, and I haven't lost any, but may result in an action box remaining on the screen after it has finished doing its thing.
---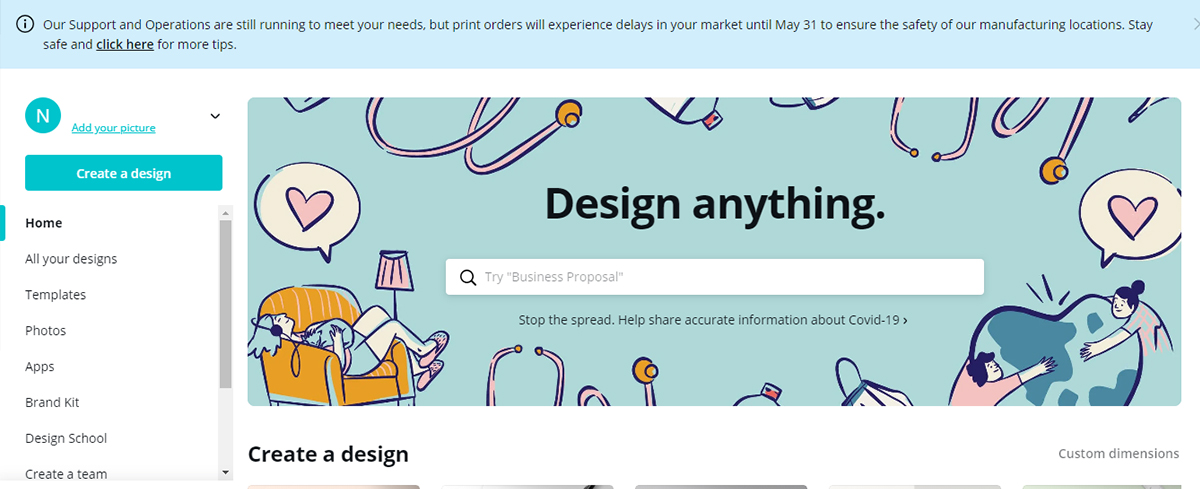 If you'd rather have templated designs than create ones yourself, you might find what you're looking for in Canva. This application has a variety of professional-looking templates you can choose from for your Pinterest posts.
It's one of the Pinterest tools for social media marketers who are not expert designers as it has significant features that can help in the creation and curation of your marketing content.
As mentioned before, some social media management apps have even integrated a built-in Canva app so that marketers don't have to spend so much time figuring out the complexities that come with Photoshop, Illustrator, and GIMP. By getting a premium membership, you can gain access to many templates and fonts Canva has to offer.
What Can You Expect When You Use Canva?
Pros:
You can choose from a variety of gorgeous templates that will fit best with your social media campaign.
You don't have to manually resize the picture; each Canva template is categorized by social media platforms.
You can create quality images even without using a high-end illustration or photo manipulation program.
You can collaborate within your team as everyone can view the images and comment if it is approved or in need of revisions.
Mercedes Z.
Canva is great for getting a quick (but beautiful) design created, without needing a designer — BUT even if you DO have a designer, canva would be a great tool for them as well."
Cons:
There are constraints in terms of design since you can only work within the given templates.
You cannot resize the image once you have started on the project.
Josh C.
Canva isn't always the best about helping its users rise above this new "average." For instance, the pre-built designs are so good that you see them everywhere now, and you can spot a "Canva-like" design a hundred yards away."
Keyword Research for Pinterest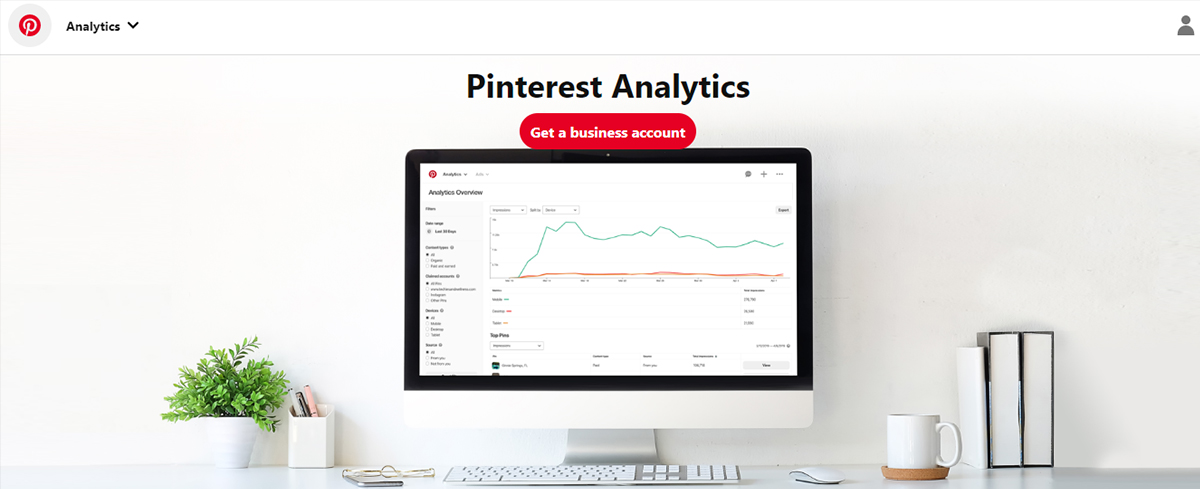 Knowing the right keywords to target is essential not only in Google SEO but also in Pinterest search results. For most Pinterest marketers, they do keyword research on Pinterest itself and take the common keywords that gain high-volume traffic and find a specific niche with less competition.
Let's say, for example:

When you search for something as specific as "home décor," it's a saturated market with a lot of competition. However, you can use more specific keywords when you scroll through the topics below the search bar.

The more you scroll to the right, the more specific the niche is and the less competition there'll be.
Wrap Up
Pinterest is emerging as one of the most advantageous platforms for businesses to showcase their services and products to an audience that finds the appeal in visual marketing. By using these Pinterest tools, you can make the most out of the traffic from your pins and generate them into conversions.
Want the best value for your money? SocialPilot may be the best Pinterest automation tool for you. Not only can you manage, publish, and analyze all your pins on Pinterest, but you can see how they perform on other social media platforms as well. It's definitely your all-in-one solution to bringing your clients or businesses a step closer to marketing success. They offer a 14-day free trial where you can test out all the functions thoroughly.
Frequently Asked Questions
🌟 How to automate on Pinterest?
+
🌟 What does Tailwind app do?
+
🌟 Which is the best Pinterest tool to skyrocket your Pinterest traffic?
+