Schedule and share fresh Pins on your Pinterest Boards faster
Enhance exposure of your boards and save your pinning time by scheduling pins with SocialPilot's Pinterest scheduling tool.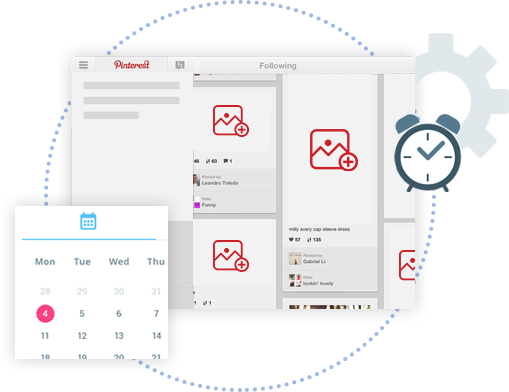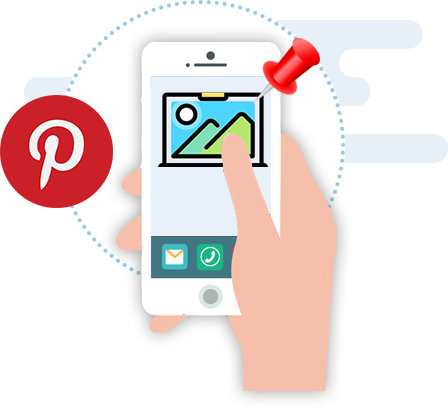 Create Pins with ease from the SocialPilot App
SocialPilot's Pinterest scheduling app lets you create your own images for your boards. Once done, you can share those pins directly from the app itself.
Go beyond image scheduling with Video and GIF Pins
Don't limit your boards with images and infographics. SocialPilot's pin scheduler helps you go the extra mile by scheduling videos and GIF pins to engage your audience.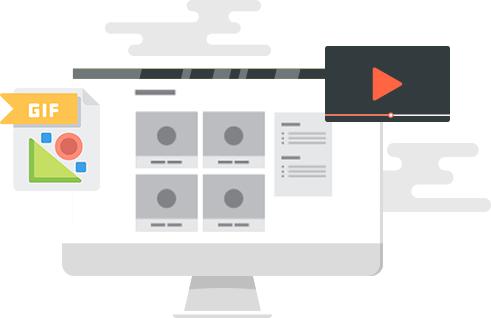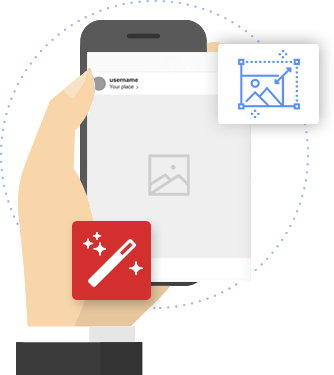 Build awareness by branding your Pins with Watermarks
Improve your brand's presence by adding logos to your pins. You can easily watermark your pins with a click on SocialPilot's app.
Get ahead with your pinning schedule using Content Calendar
SocialPilot gives you a one-look view that displays your scheduled pins with its content calendar. You can even edit and make necessary changes to your pins to empower your content strategy.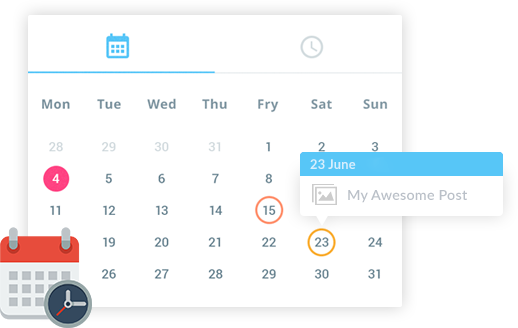 Be A More Productive Social Media Marketer
*14-day free, no credit card required