"Pinning is aspirational, which means that data on pins is data on people's aspirations."
– Robert Moore of RJ Metrics.
Users create stories on Pinterest and are often the main characters of their plot. The best pins are the ones that truly reflect the user's aspirations. And with the growing popularity of Pinterest, it was time marketers used these pins to promote their business.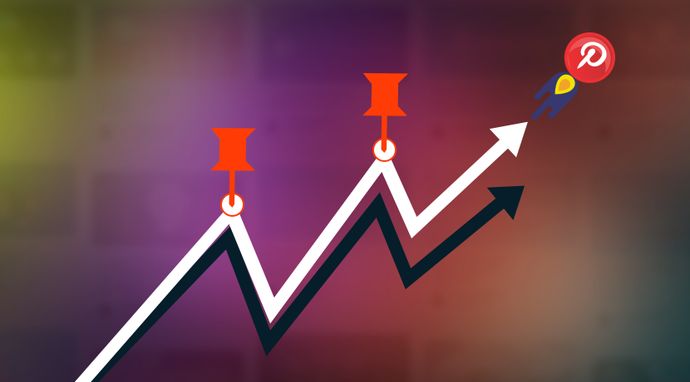 Pinterest was launched when text dominated the social media scene. It was a commendable vision by the founders of Pinterest, as very soon, images took the forefront in social media marketing campaigns. In two years, Pinterest stood at number three among the most popular social media networks in the U.S.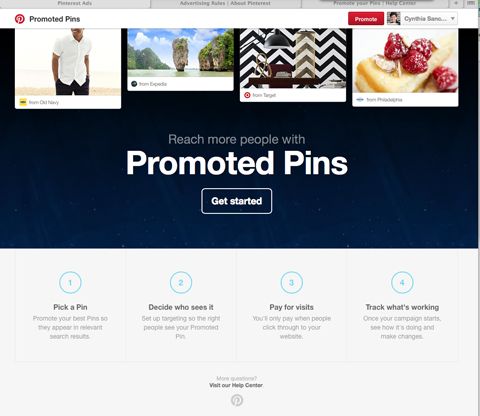 Promoted pins function in the same way as organic pins, with the exception that they are paid ads which run on a cost per click (CPC) basis. So before you get started here are a few points every marketer should keep in mind.
Promoted pins are available to the users in the U.S, and business partners in the UK, CA, AU, NZ, and IE.
A business account is required to access Promoted pins. Sign up and convert are the two options.
The Pinterest Ads manager guides you in creating pins. To access it, you have to visit your profile.
As a retailer, you pay depending on the targeting audience and bid, only when someone clicks your pin.
Steps involved in creating and editing promoted pins
Choose a pin, add your terms
Set your target goals and determine who sees it
Set up an ad group
Set up a CPC bid
Choose a campaign, enter details
Monitor and analyze your promoted pins
You can Edit/pause your ad groups, promoted pins, or even the ad campaigns to make changes to the Promoted Pin campaigns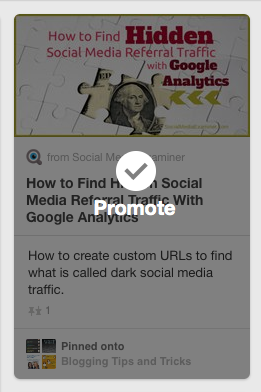 Here Pinterest provides simple steps to set up an ad campaign. However, there are a few do's and don'ts to keep in mind while devising a Pinterest marketing campaign. Once you decide upon the pin that you want to promote, do check the analytics and then only schedule your posting with Pinterest tools.
50% of the social sharing on iPads occurs on Pinterest( 48.2%)- Business Insider
Let's check out some tips that will help you stay ahead in your Pinterest advertising:
1. Plan your Pinterest marketing strategy
This social networking platform that inspires users and compels them to repin images. All marketing strategies on Pinterest must be devised keeping this concept in mind. Creativity and innovation are two key factors that increase the CTR.
Marketers should keep in mind the composition and ratio of the images and color contrasts also play a vital role. Use vertical and high-quality images that captivate the users towards them.

You have to connect with the audience at an emotional level so that they view, understand, and pin the images. Keep experimenting with different ideas and include soft calls-to-action(CTAs). As per Pinterest regulations, images in Pinterest cannot include calls-to-action with 'functional and commercial values'.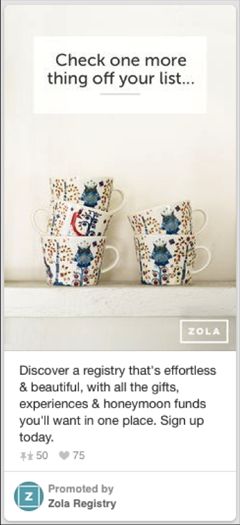 The image portrays usage of 'soft CTAs' in image overlays as well as 'direct CTAs' in the descriptions.
Further, you can devise your marketing strategy based on one of the two concepts.
One campaign, one pin- gives retailers better control of the monitoring and optimization of the pin.
One campaign, multiple pins- perfect structure for A/B testing. The top performing pins are selected for the auction.
2. Identify the potential pinners
A marketer, who understands his target audience well, can break the social media marketing campaigns and customize them for their target audience.
Pinterest allows users to choose details about the target audience. You can select the language, audience, gender, location of the potential pinners. By selecting the correct demographics businesses can tailor their Pinterest marketing campaigns in the right direction and get maximum clicks. A marketer has to be well aware of the market trends and study demographics carefully before making the selection of target audience.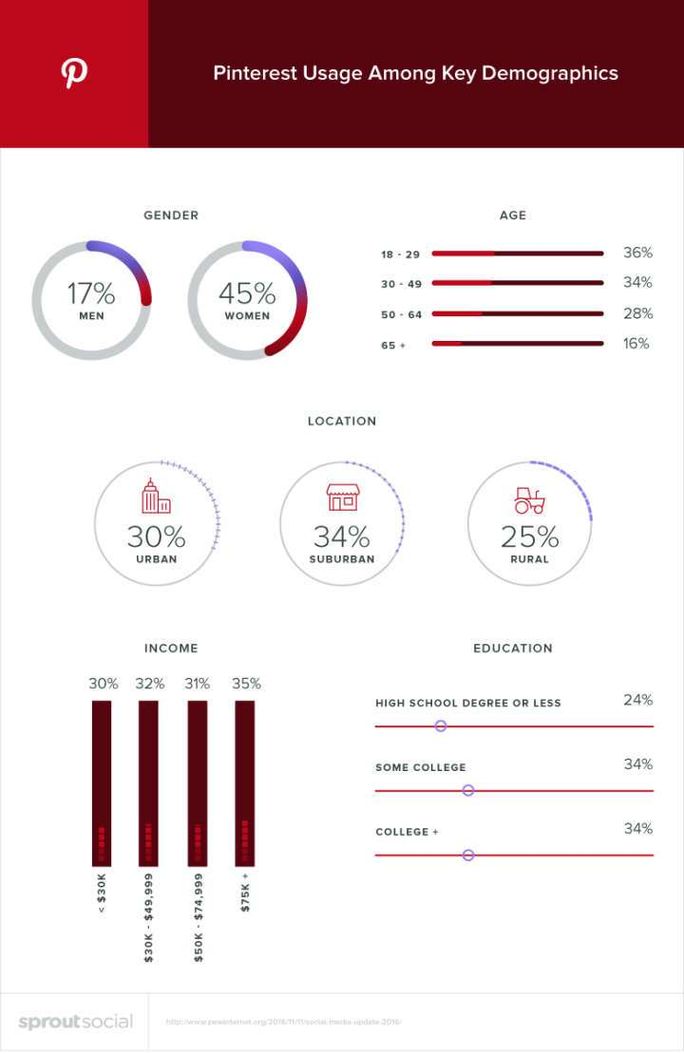 3. Select rich pins
83% of active Pinterest users prefer following brands than their endorsing celebs
For paid promoted pins, you should keep one important thing in mind. Do not show pinners the same pins time and again, more so as there is no cap in the frequency limits. Marketers can select from among the two ad formats:
Standard pins– The nice and native way to connect
Rich pins– These provide extra details to make your pins more attractive and appealing

In Rich pins, details like pricing and availability are mentioned. There are six different kinds of rich pins, namely, product, app, movie, article, place, and recipe. Your website developer will assist you in adding the rich pins feature. Thereafter, you will have to verify the rich pins on the clipboard, before the audience has an access to the pins.
4. Keywords
70% of Pinterest users are women
Keywords form a vital part of any social media marketing campaign. In the same way, keywords optimization forms an important aspect of Pinterest Promoted Pins. Relevant keywords enable target pinners to identify your pins and share them. As a marketer, it's your task to test different varieties of keywords and filter out and select the best options. Around 150 keywords are provided per promoted pin, which businesses can select to target a large market of potential customers.
As we know that Pinterest users are usually a creative bunch who think out-of-the-box. If your ad is bang on what people are searching for, your CTR will be higher. But if you add too many unnecessary keywords, your promoted pins will be rejected in the approval process.
Let's check out this example:
When searching for shoes, this promoted pin was displayed. So basically, we should use clear simple words that convey the message behind the image.
'Aspiring' – as we discussed before!!
Keywords include broad, specific, and general terms.
Specific- bowknot high heels, bow pumps, black stilettos, bowknot pumps, round toe heels and stiletto heels
Broad- beautiful high heels, fashion heels, formal shoes, sophisticated high heels, formal footwear, wedding shoes and prom shoes.
General keywords- women's fashion, footwear fashion trends, fashion trends, and formal event attire.
5. Choose attractive pins to sell your products
Studies show that Pinterest has a huge clientele of the affluent who are constantly looking for unique and elegant stuff. Hence classy and tasteful pins are always appreciated and re-enforce Pinterest's position as a trustworthy platform.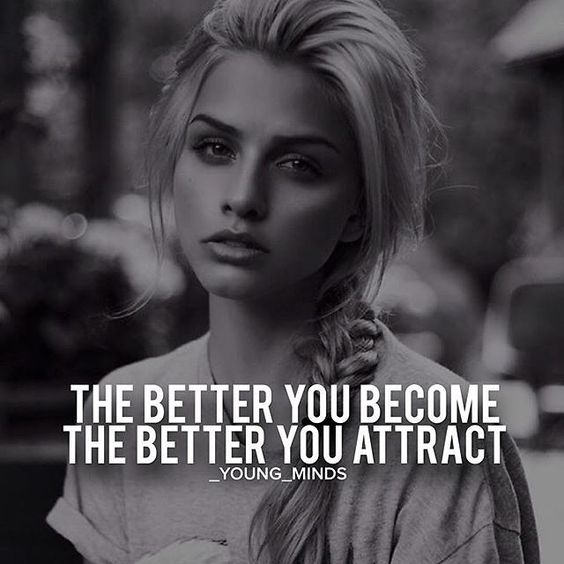 To tap the market of varied niche, retailers have to increase their creative skills and showcase different styles elegantly. The promoted pins must be high-quality and convey the idea, product, service to the potential users in a stylish and effective way.
6. Tracking, analyzing, and timing
There are over 75 billion ideas on Pinterest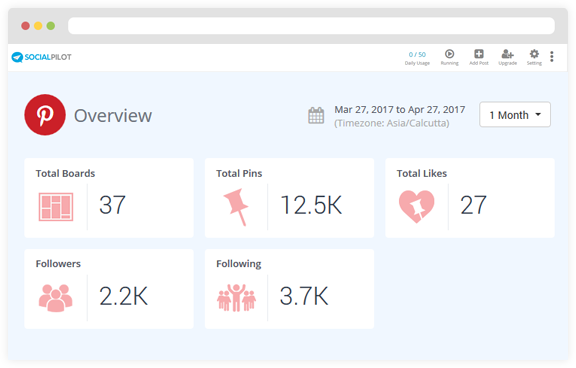 You have worked hard, done your homework and now- your Pinterest marketing campaign goes live. It's now time to track the performance of your promoted pins.
Track your daily pins, monitor the engagements and keep an eye on the conversions. Measure the metrics using the free social media analytics tools and work on areas that are lagging behind.
Timing is crucial for designing any marketing strategy. Align your campaigns with upcoming events and festivals. Since the majority of Pinterest users are women, it comes as no surprise that Pinterest is brimming with major activity in the festive season. So it could be a Mother's day or Valentine's Day, gear up your social media marketing skills and showcase the best of your products and services in an appealing manner.
7. Monitor cross-device movement
80% of Pinterest users access the platform from their mobile devices
With the majority of people using the mobile devices to access Pinterest, major conversions still happen on a Desktop. Mobile users contribute more towards engagement as repin occurrence is higher on a mobile. And repinning can eventually lead to conversions and sales.
Always keep a track on the cross-device movement to analyze which device benefits the business the most. Thereafter, device your Pinterest marketing campaign accordingly.

Inspite of all the fuss, as of now, Pinterest primarily remains a browsing site. But searches do eventually lead to conversions and sales. In simple terms, Pinterest can be called a visual marketing platform. Marketers must focus on the quality of their images and maintain the correct aspect ratio. You can use different paid pins for promoting your products such that the audience sees all the facets of your product.
Keywords form an important aspect of Pinterest marketing campaigns and help in targeting potential clients. It is advised to start bidding aggressively in a promoted pin campaign. The reason being, that marketers have to only pay for the clicks through to the website. So aggressive bidding could lead to lower CPC and higher CTR once your promoted pins start gaining popularity.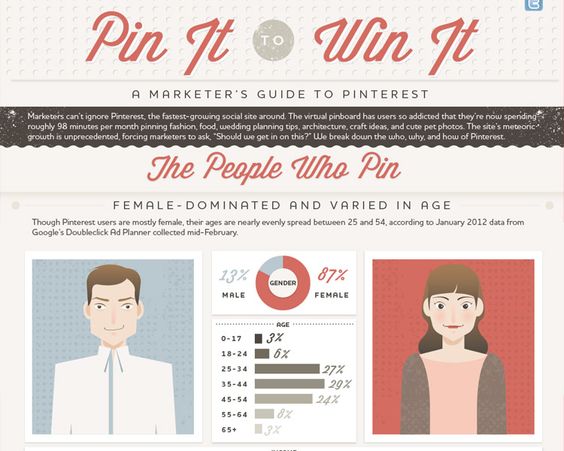 The Pinterest marketing is still in its budding stages. Like all social media platforms, the gospel remains the same for Pinterest- Develop quality and meaningful content (in this case image) that compel users to share your promoted pins and drives sales. And who knows with the skyrocketing speed that Pinterest is blooming, it will soon go on to become the most powerful e-commerce tool for retailers and buyers.