Feature
1. Content Planner
The Canva content planner is a central hub to connect and schedule your post for multiple social media networks. You can use the content planner to plan and create and publish new social media posts and calendar events easily.
The calendar view makes it easy to visualize your weeks and month of social media plans. It shows you which post is scheduled for which date, time, and social media. You can even change the date of a scheduled post or a planned event by simply dragging and dropping them from one date to another directly from your calendar.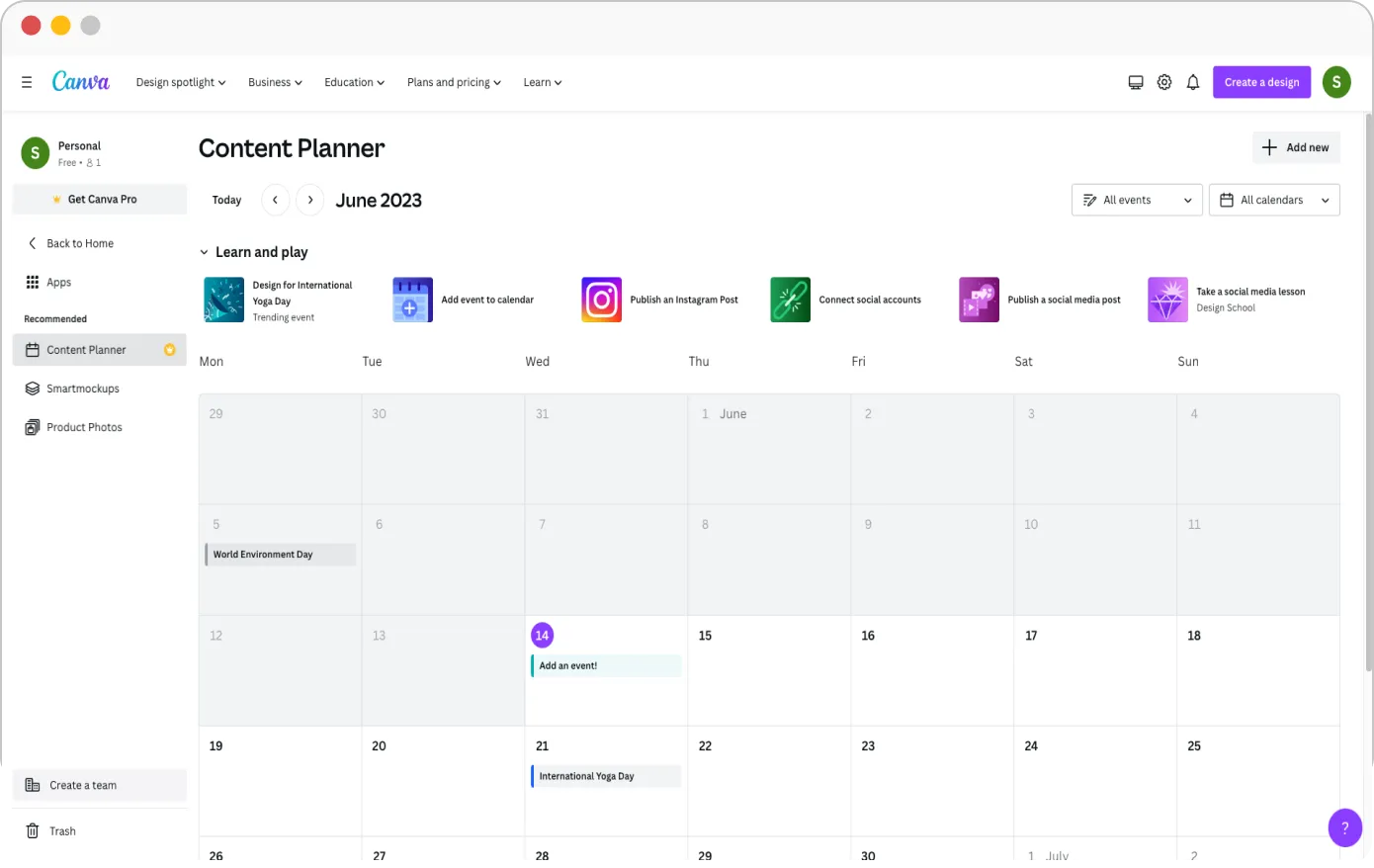 2. Scheduling
Canva's scheduling feature enables you to schedule posts for multiple social media platfrom from a single place. The tool supports scheduling for Facebook, Instagram, Twitter, Linkedin, Pinterest, and Tumblr.
You can schedule posts in Canva from two different locations: Content Planner and Canva Editor.
Inside the Content planner, just tap on any particular to bring out the post composer. Here you have to choose any one of your connected accounts, and then you can write a caption for it. You can choose the media to add to your post from your recent Canva projects or create a new one by selecting a new template by browsing through a plethora of options.
Once done, you can schedule the post for any time and date, and it will automatically get published.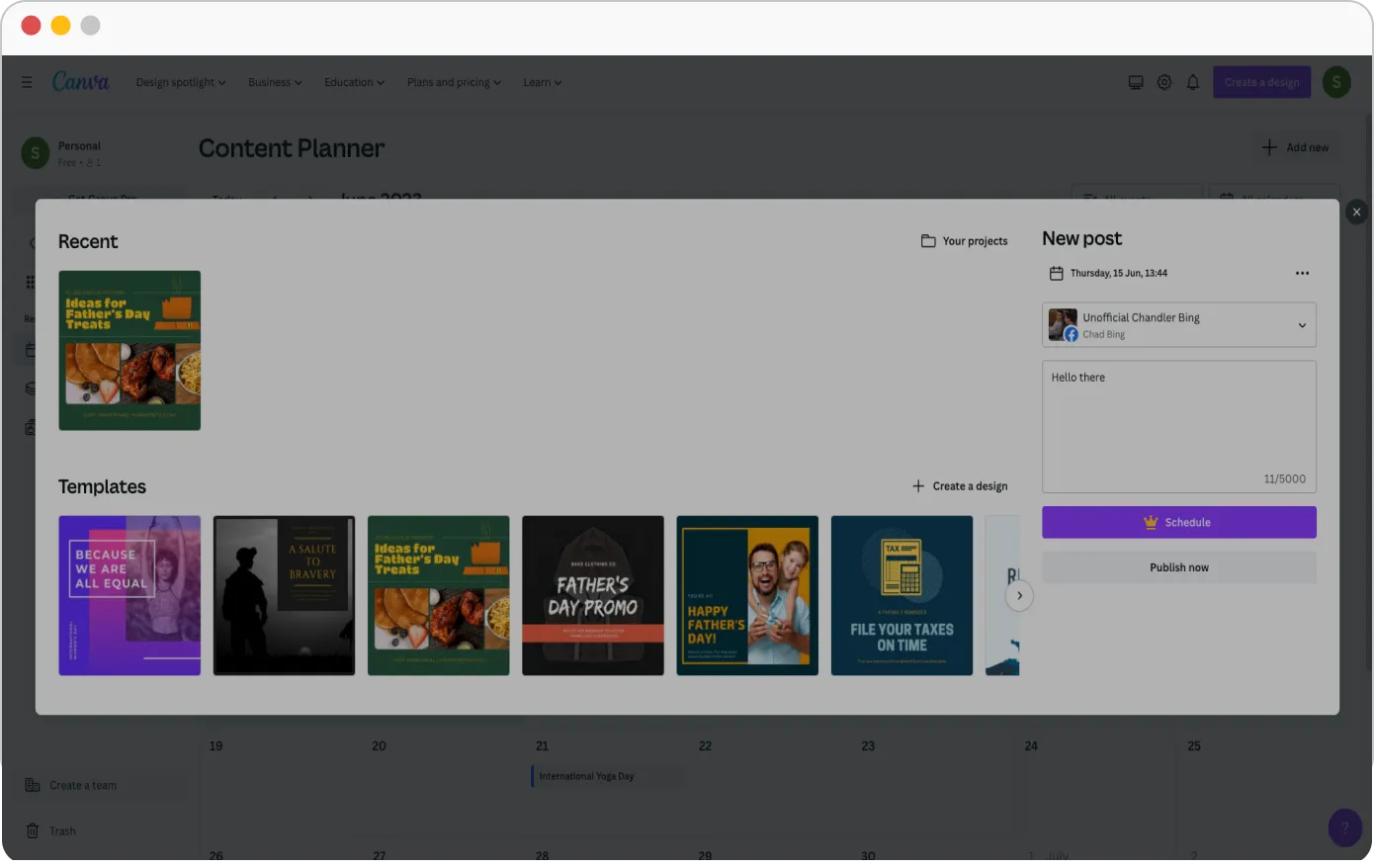 3. Insights
Canva post insights enable you to look at the performance of your published or scheduled posts through Canva, all within Canva's ecosystem. It's a great way to easily track the engagement metrics like impressions, clicks, likes, and comments.
You can access these insights by clicking on any published post within your planner and tapping on insights. And there, you will see how your posts performed.
However, the insights section of Canva is not as advanced as other social media management tools, where you get detailed graphs of multiple metrics and other important insights.