Feature
1. Scheduling
Sked Social's scheduling feature enables you to create and publish the same post on multiple social media networks simultaneously to save time and boost efficiency. It supports the scheduling of single-image posts, carousel posts, Reels, and Instagram stories.
The first step is to create your post inside its post composer. In there, select the accounts you wish to post from the drop-down. Depending on the chosen platform, you can customize the posts. As you keep adding different platforms, new features will come up inside the composer, denoted by the platform icon for easy identification.
After selecting your accounts, you can simply add your media from cloud storage or Sked Social's content library, write your caption (or use the AI-caption feature), add a link in a separately made URL tab, tag location, users, and products, and schedule it to go live at any chosen time.
2. Calendar
When you have to manage social media posting for multiple clients, it's important to have a place to organize your posts in a way that lets you visualize your content pipeline for multiple social media platforms and plan for more posts as well.
With Sked Social's calendar planner, you can easily overview all your lined-up content for publishing. You can also import a holiday list in the calendar to be aware of the upcoming events for which you can plan campaigns. The calendar enables you to drag and drop posts from drafts to add any new content or change the existing ones.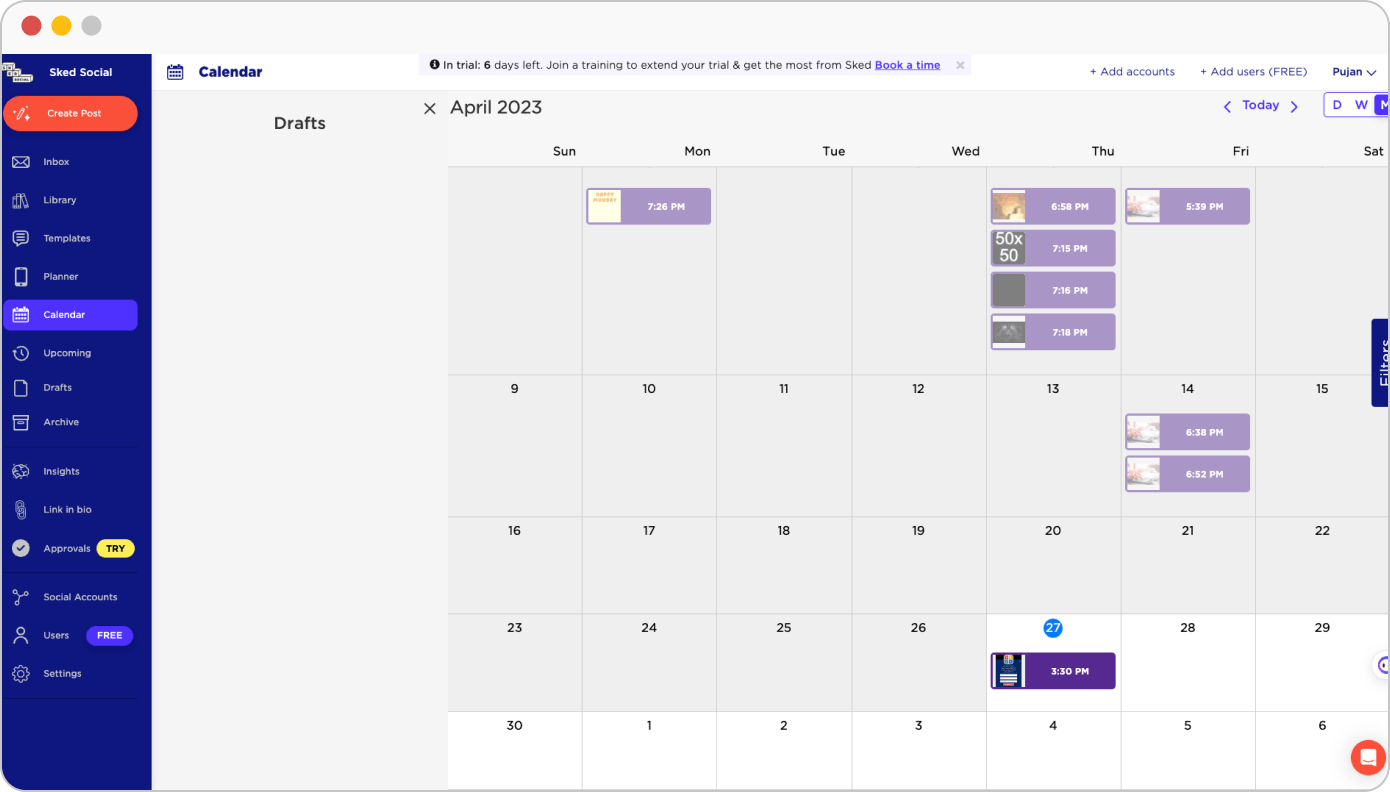 3. Feed Planner
Remember, Sked Social is an Instagram-first tool, and for the same reason, they have created a dedicated Instagram feed alike visual planner inside their tool.
Sked Social's Feed Planner has a mobile interface in the middle, which is an exact replica of your Instagram feed. Using the Instagram planner, you can plan and edit your content visually and check out the weeks and months ahead on the calendar.
You can easily drag and drop your drafted post inside the mobile grid interface and rearrange the order of the posts to see how the Instagram grid will look once the posts are published. The posting time will be decided based on the queue timeline you set up earlier. As you make changes to the layout of your grid, your post schedule will be automatically adjusted to reflect the new order.
4. Collaboration
The fact that Sked Social allows you to add unlimited users totally makes it obvious that the platform has great collaboration features to offer.
Indeed, Social Sked's collaboration feature makes communication with the internal team and client super easy. Its ability to create a custom approval workflow gives you total control over creating different touchpoints that a post will go through before publishing. You can also use the internal comments option to engage with your team and provide feedback right alongside the content.
For approval from clients or external partners, you can create a live link where they can approve or disapprove your posts instantly without the need to log in to the tool.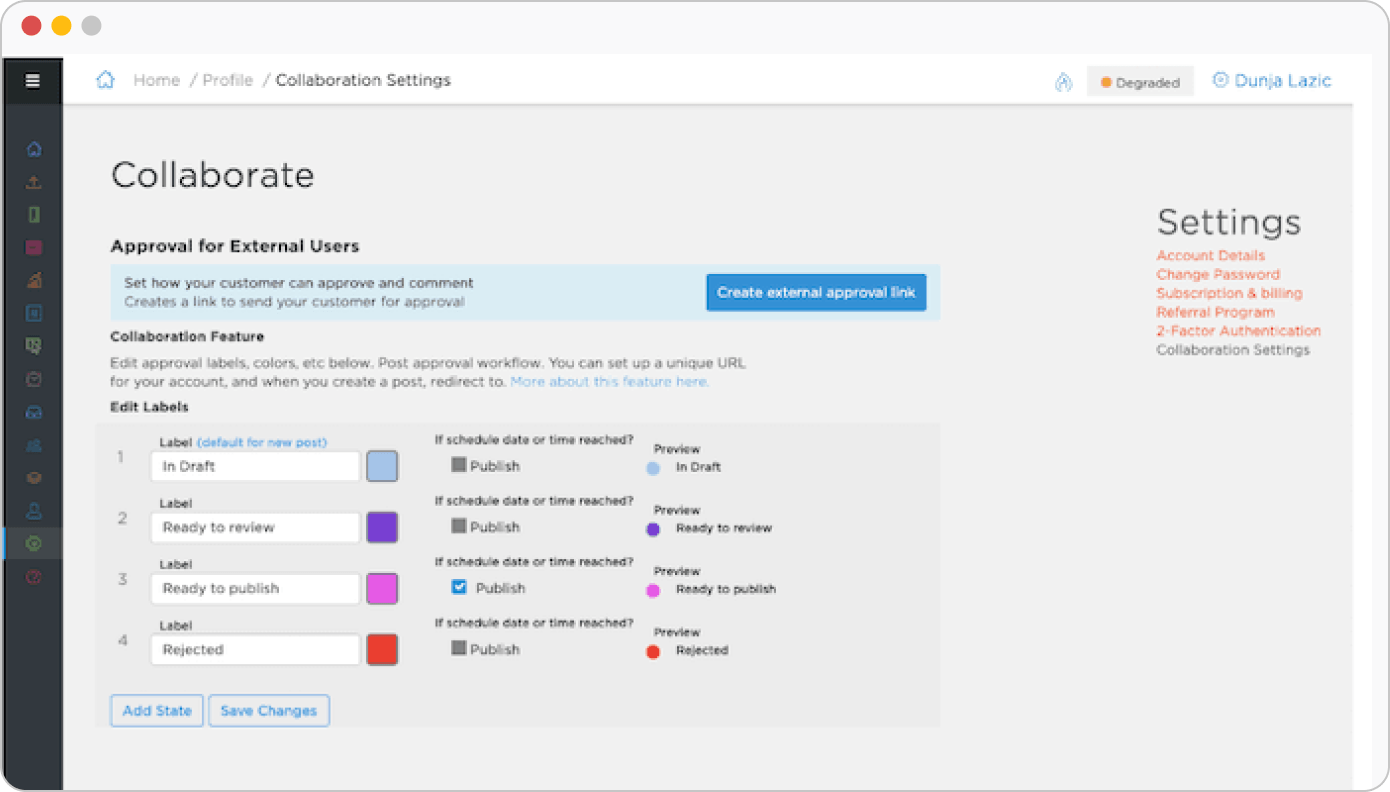 5. Analytics
The analytics feature of Sked Social enables you to gauge the performance of your social media marketing efforts. You get the insights of Instagram, Facebook, LinkedIn, and Google under a single dashboard. Simply switch between different accounts and get track of your overall reach, impressions, engagement, hashtag performance, click-throughs to your website, and more.