Be it a video or a blog, a piece of content does not gain its worth unless it reaches its suitable audience.
Yes, we know how it feels!
Just as bloggers must strive to get people to read their blogs, YouTubers need to find ways to get more views on their videos.
But how?
A blogger would generally do this by entwining their content with SEO.
And what about YouTubers? Well, this is where YouTube Tags come into the picture.
In this article, we will describe how to tag YouTube videos and why you must use YouTube tags to increase views on your videos.
What are YouTube Tags?
YouTube Tags are the words and phrases that aptly describe the essence of your video. Though the title and description of a video serve this purpose upfront, tags are essentially the keywords that a reader or viewer would type in the search engine to search a video.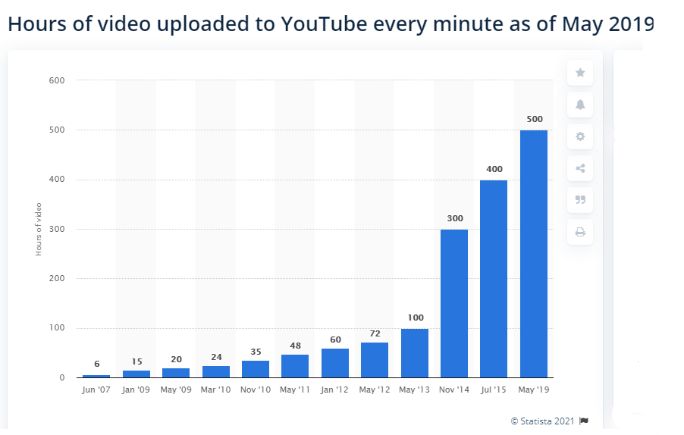 In such a stiff competition, you must know what you need to do to increase the visibility and discoverability of your videos. Using YouTube tags can help you sail through such a situation.
Tags are a kind of metadata that helps you tell the YouTube algorithm about your video. The YouTube algorithm then analyses the relevance of your video content and ranks your video accordingly.
So, the better tags you use, the better the chances of getting a higher rank and, consequently, more views on your videos.
Are Tags and Hashtags the Same Thing?
The answer is NO.
Hashtags usually attract a lot of visitors to a post due to the numerous and distinct keywords mentioned in the description.
YouTube tags, however, need to be in perfect sync with the content of your videos. While hashtags can be quite random, tags are supposed to be exact and relevant.
For example, if you are uploading a video concerning Christmas House Decoration, your Instagram hashtags can include various keywords, like "Christmas Decoration," "Christmas Costumes," "Merry Christmas," "Family Time," or "Secret Santa" as the post is mostly intended to increase the visibility of the channel handle.
Whereas your YouTube tags should be much more specific like "Christmas Decoration," "Decorating House on Christmas Eve," or "Christmas Decoration Ideas".
Going rampant with your YouTube tags is more likely to harm the ratings of your YouTube videos and channel.
How to Tag YouTube Videos?
YouTube allows you to add tags to both – your existing YouTube video and a new video you wish to upload. Follow the below-mentioned procedures step by step to add tags to your videos easily.
While uploading a new video:
Step 1. Visit the YouTube Studio page and Click on 'Upload'
Step 2. Upload the video file from your library
Step 3. At the end of the page, click on "SHOW MORE" to open the "Tags" box and insert the tags you want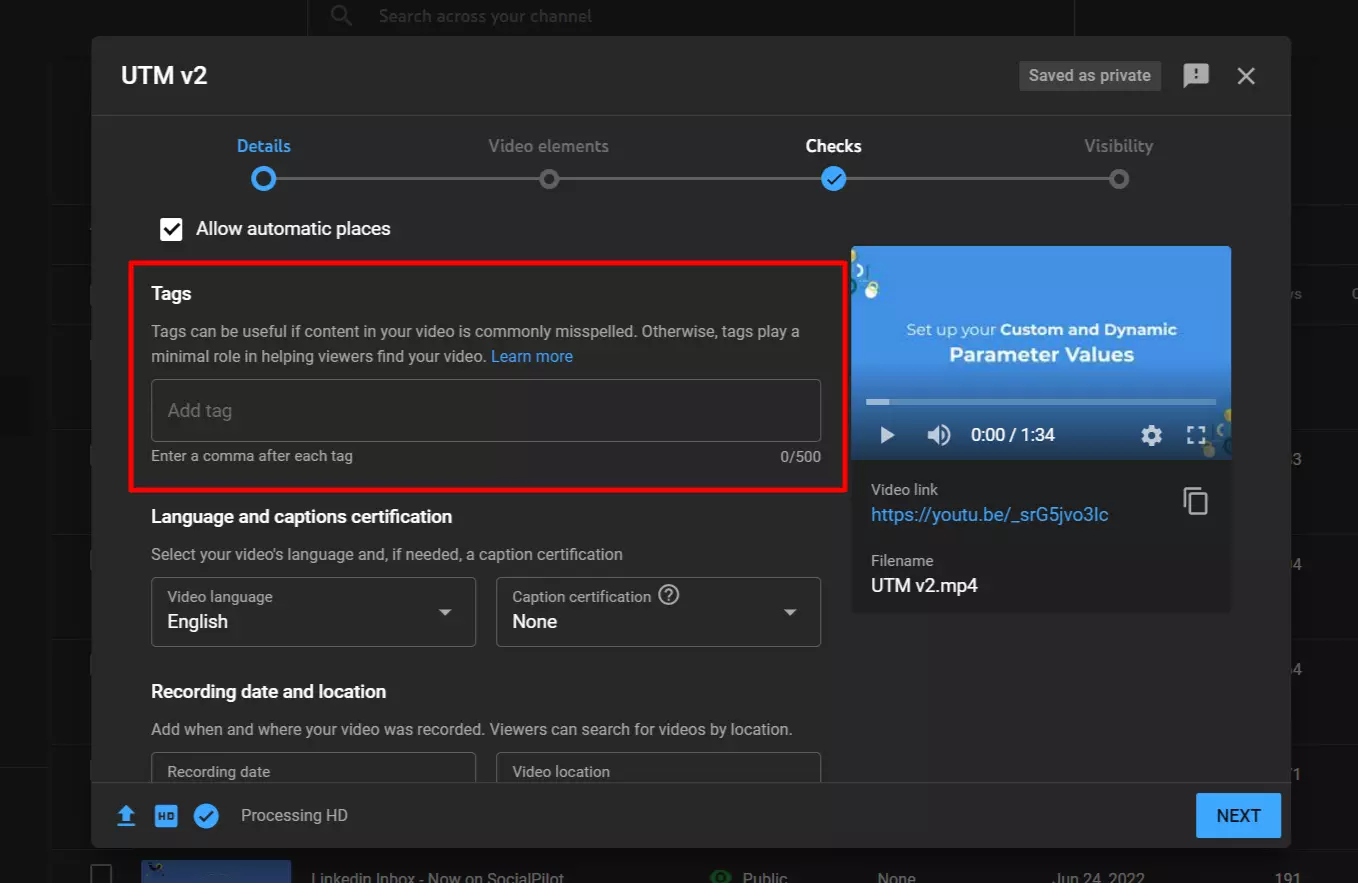 Similarly, while adding tags to your existing video:
Step 1. Go to your YouTube Studio page
Step 2. From the menu bar, find the video you want to add tags to
Step 3. Click on 'Edit'
Step 4. Scroll all the way down and click "SHOW MORE" to see the "Tags" section. Add tags in the tags box of the video under the Description tab
Can You Use A Scheduling Tool To Add Tags?
Yes, you can. As a social media marketer, native uploading is not always a feasible option which makes scheduling apps the key to consistent posting.
But agencies and marketers want the best experience that offers the same, if not more features as the native platform. For example: to take care of tagging while scheduling, you need a scheduling tool that gives you the native experience of uploading.
This is where a tool like SocialPilot can be your savior.
SocialPilot is a social media tool that can help you schedule videos, add URLs, edit thumbnails, and more.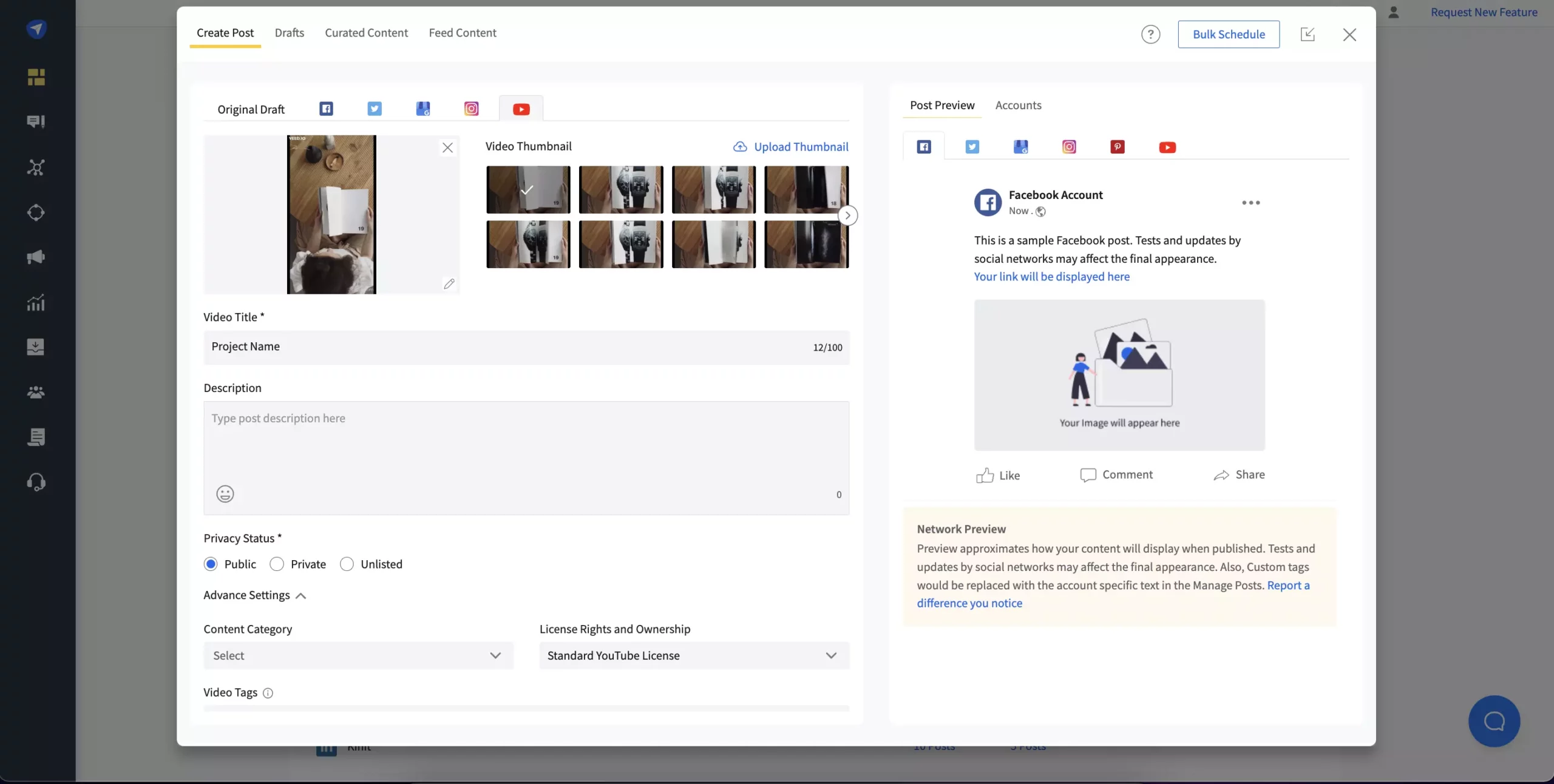 It provides a range of features to strengthen your YouTube marketing strategies for growing your brand. One of these features is to include YouTube tags to your video directly from the tool – which makes uploading videos easier, especially if you are a social media manager and work on a time crunch or with multiple accounts.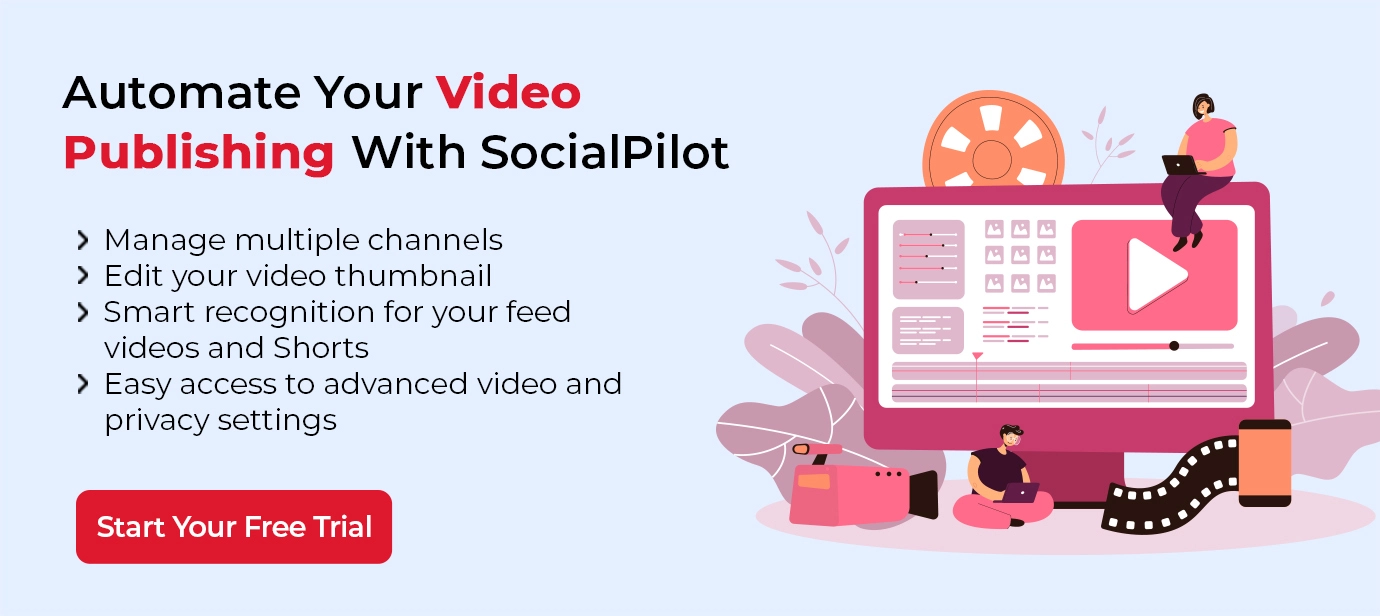 3 Most Important Elements of YouTube Tagging
Adding maximum tags to increase the visibility of your video while still adhering to the YouTube community's guidelines requires you to plan your tags smartly.
The below-mentioned elements will help you choose such smart tags easily and appropriately.
1. Relevance: When we say that a keyword should be relevant, we mean that the keyword needs to properly match the content of your video.
This is essential because the YouTube algorithm is very unlikely to recommend your video to the target audience unless it finds the video's relevance to the content the viewers are trying to search for.
For example, if your video is about 'My Nighttime Skincare Routine', the tags must include the keywords like 'Skincare Routine,' 'My Go To Bed Skin Care Routine', and likewise.

2. Popularity: The YouTube tags you choose need to be very close to the popular keywords or the search phrases that viewers commonly type while searching for the content online.
Therefore, it is advisable to hunt down the popular keyword searches corresponding to your content and incorporate these as your YouTube tags.
For example, if you are uploading a video on 'What I eat in a day', try searching the YouTube search and Google search engines for the relevant popular keywords related to this.


3. Versatility: Without getting disarrayed about the topic of the video, always try to include various variations of the core keywords of your video topic.
For example, if your video talks about 'Summer Clothing Essentials', you must include similar tags like 'My wardrobe essentials', 'What I bought in Summer' and 'Summer Wardrobe update'.

4 Types of YouTube Tags
There are different categories of keywords that you must use to create your YouTube Tags so that you can reach the maximum target audience with somewhat ease.
1. Core Keywords: Core keywords are the exact keywords matching the topic of your YouTube video. For example, if you have created a video on the topic 'Unboxing of iPhone XR' your core keyword should be 'Unboxing iPhone XR.'
You may also include keyword variations of this core keyword like 'How to unbox iPhone XR' and 'iPhone XR unpacking' to broaden the visibility of your video.


2. Generic keywords: These are the keywords that define the broad category under which the topic of your video falls.
For example, if you are uploading a video on 'How to do Planks', you can add generic keywords like 'Fitness,' 'Health,' and 'Workout' to help your video reach a broader set of audience.


3. Compound Tags: Compound tags refer to the keywords created using a combination of multiple keywords.
As core keywords need to be very specific and crisp, compound keywords can include different combinations of relevant words from the content of your video.
For example, if you are uploading a video on 'Christmas Themed Party,' you can include compound keywords like 'Christmas Home Decoration,' 'Christmas Food and Decoration,' and 'Christmas Theme Costumes and Ideas' to include the various topics being covered in your video.

4. Error keywords: If your video topic contains some words that are quite commonly misspelled by the viewers, you have the advantage of reaching these viewers by including the error tags in your YouTube tags.
For example, if you create a video on 'Marvel Super Heroes', it is advisable to include error tags like 'Marvle Super Heros,' 'Marval SuperHeroes,' and 'Marvol Super Heroes' to reach the viewers who have misspelled it mistakenly.
How Many Tags on YouTube Videos are Allowed?
YouTube allows you to add as many tags as you wish within the limit of approximately 400 characters.
While it is advisable to use the maximum character limit provided, it is still wise to limit the number of tags to prevent the viewers from getting confused about the content of your video.
This is because the greater the confusion, the greater will be the bounce rate on your channel.
For example, refer to the below-shown tags window corresponding to a video and try to identify the main topic of the video.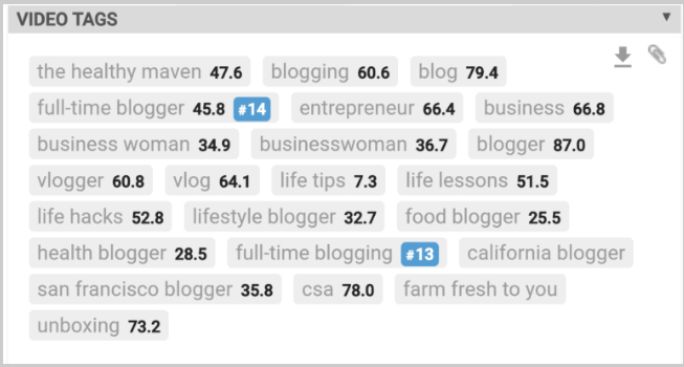 The tags created above talk about multiple topics and fail to convey what the core message or the theme of the video is.
The best way to go about deciding the tags is to research the keywords for your video thoroughly and choose around 5-8 most appropriate ones (if not more) for tagging.
What Should be the Length of YouTube Tags?
It is totally your personal call to decide the length of the YouTube tags defining your videos. While some keywords sound more relevant when put alone, others convey their purpose when clubbed with the other keywords.
Core keywords or the specific keywords used as YouTube tags are generally shorter in length than the compound and generic keywords used for the same.
Usually, it's a good practice to include 2-4 word phrase tags as YouTube algorithm prefers that.
How to Find the Best YouTube Tags for Your Video?
The easiest way to find the best YouTube tags is by searching for these in the YouTube auto-suggest option and the Google search engine.
However, there are a variety of online tools available to help you find and narrow down the most relevant YouTube tags for your videos.
Some of these have been explained below.
1. TubeBuddy
TubeBuddy is one of the best tools available for finding relevant and popular YouTube tags for your video.
It works as a Google Chrome Browser extension and helps you identify the popular tags related to the content of your video.
Using this tool is of course bliss as you can simply copy these popular tags and paste these as the YouTube tags for your video.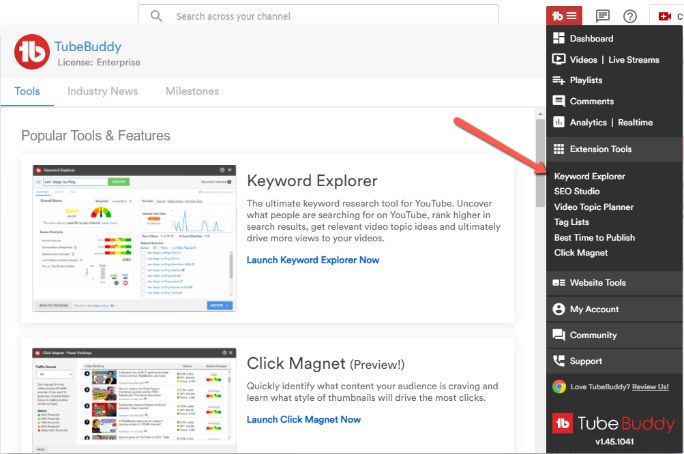 2. Keywords Everywhere
Keywords Everywhere is a free Chrome and Firefox extension that allows you to research the best well-ranked tags you can add to your video.
After adding Keywords Everywhere to your browser, you simply need to google your core keyword or the title of your video.
The extension will automatically show you all the relevant variations, which will be listed by the number of monthly searches.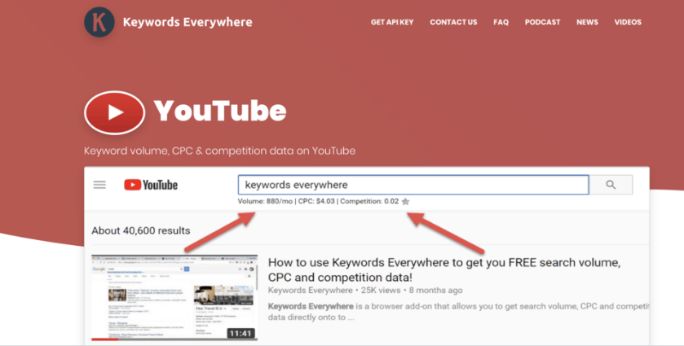 3. VidIQ
VidIQ is another effective tool popularly used for finding YouTube tags or keywords. You can use this tool to check the popularity of the keywords you are planning to add to your YouTube video.
The service also offers a paid version of the tool in which you can use the VidIQ Boost feature directly while uploading or editing your YouTube videos.
This tool suggests numerous broad keywords that are closely related to the topic of your video and helps you create the best youtube tags list for your video.
Its features can be useful if you want to add proper tags to your video without doing extensive keyword research.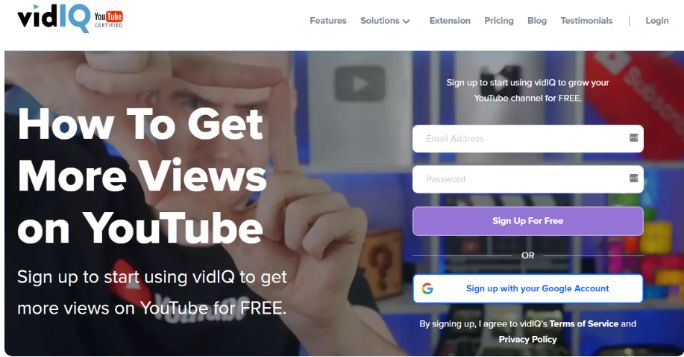 Best Practices for YouTube Tagging
Add a core keyword as the first tag for your video. The first few tags are supposedly the most important tags of your video. Therefore, make sure to include some specific variations of the core keywords while writing the initial tags of your video.
Include a good mix of the generic, compound and error tags to increase the discoverability of your videos.
Don't flood your video with excessive tags. Adding too many tags is more likely to confuse the YouTube algorithm and the viewers about the actual content of your video. Therefore, make a smart choice and select the most relevant tags from the numerous keywords generated for your video.
Generate the best YouTube tags for your videos using the various YouTube tags generator tools available online.
Copy Tags from the most popular videos. If your tags match the tags of a popular video, your video might just show up as a 'Suggested video' next to it.
Drop all the short and unnecessary words like articles, prepositions, and conjunctions from your tags. The YouTube algorithm doesn't pay attention to them anyway.
Make ample and optimum use of the YouTube auto-suggest. Auto-suggest is a feature that helps users find what they need. YouTube does not surface these suggestions randomly.
Remember to put the most important tags first.
Include a good mix of single word tags with 'long tail' tags, e.g. 'how to'.
Are Using YouTube Tags Really Important for Generating Views?
Apart from creating engaging content for your viewers, you also need to spread awareness about your content by trying to rank better on the YouTube and Google search engines at least.
Previously, online platforms like YouTube heavily relied on metadata to understand your video's topic. For example, YouTube would usually analyze your video's title, description, tags and filename to get an idea of what your video is about.
However, today, it is no longer the same scenario. YouTube can now "listen" to every word of your video, without needing you to upload a transcription for the same.
The question that arises now is 'Does YouTube still use video tag metadata?'
A recent study conducted to analyze the same suggests a weak correlation between keyword-rich video tags and rankings.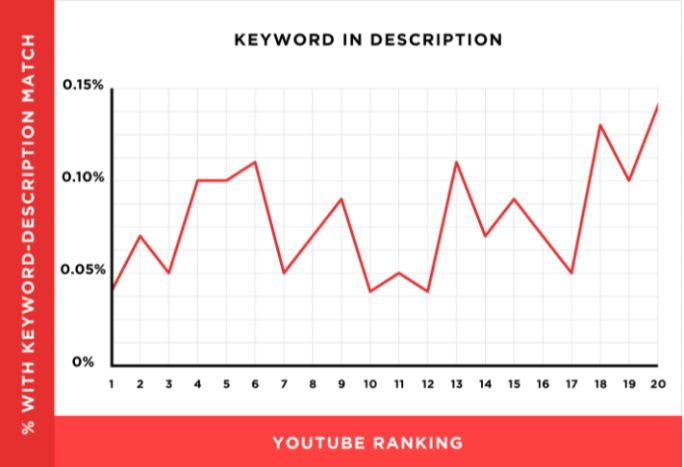 The above-shown chart shows how the YouTube rankings vary irrespective of the use of the video tags used to describe the YouTube videos.
While tags don't appear to be as important as they once were, data shows that they still make quite a significant impact. So, it does make sense to use them so as to ensure you don't leave any stone unturned to increase the visibility of your videos.
Conclusion
As a marketer, if you are putting so much effort into creating relevant and useful content for your viewers, you must not hesitate to go that extra mile of using the YouTube tags to generate the desired output for your channel.
YouTube Tags certainly don't ensure the increase in viewership of your channel or videos. However, it does add to the visibility factor of your videos, which can lead to higher viewership and response for these.
Apart from increasing the visibility of your videos and analyzing the social media metrics related to these, you must focus on building a strong marketing strategy to build your YouTube channel further.
Of course, if you do need help with automating posting, analytics and more on Youtube, don't forget to try out SocialPilot.