Have you ever thought about making money while sharing your passion on YouTube?
Well, that's where YouTube affiliate marketing comes in!
It's a powerful strategy that lets you promote products and services you genuinely believe in, all while earning commissions from sales made through your unique affiliate links.
Exciting, right?
You might wonder, how do you get started with this exciting venture?
Here's the deal: Join affiliate programs, get those special links, and include them in your video descriptions. When your audience clicks them and buys, you get rewarded!
With over 2.6 billion monthly active users on YouTube and 120 million of them active on an everyday basis, that's a massive audience potential you can tap into.
Imagine promoting products across various niches, whether tech, fashion, fitness, you name it! It's like having a side hustle that turns into a passive income source. Of course, nothing worth having comes easy. It takes effort, dedication, and above all, perseverance.
So, if you're a content creator looking to thrive in the dynamic digital landscape of 2023, affiliate marketing on YouTube might just be your ticket to success. You get to share what you love and make money while doing it. It's a win-win situation for both you and your audience.
Excited to get started?
Let's do this!
What is YouTube Affiliate Marketing?
Before going into YouTube affiliate marketing, let us first understand what exactly affiliate marketing is.
Affiliate marketing is a form of marketing or advertising that serves the purpose of selling or promoting products of other companies.
Businesses initiate an affiliate program and generate unique links for each affiliate marketer. When clicked upon by the target audience, these links store a cookie on their browser that lets you know which marketer sold your product.
There is an expiration date on these cookies. That means if a prospective buyer decides to buy the product before the cookie's expiration date, then the affiliate marketer will be given credit for the sale. If the buyer makes the sale after the expiration of cookies, affiliate marketers won't get credit for it.
How Does YouTube Affiliate Marketing Work?
YouTube Affiliate Marketing is no different.
It is the process of promoting products, services, and brands on YouTube by creating videos around them to entice viewers into purchasing them or subscribing to them.
This is possible because of the YouTube affiliate marketing program which allows YouTubers to promote the other companies products via affiliate links.
It is not too challenging to get into YouTube Affiliate Marketing. After all, you only need a YouTube channel, which is already free to set up and use.
Note: YouTube has some strict content guidelines, limiting what you can and cannot promote on YouTube.Therefore it is advisable to go through YouTube policies and guidelines before beginning your YouTube Affiliate Marketing journey.
Why Choose YouTube Affiliate Marketing?
If you are looking for some source of passive income, affiliate marketing should on YouTube be your go-to method. By just putting in little effort, you will be able to generate significant returns.
You have complete freedom over choosing the product that you want to sell.
You can create content as you want and at your convenience.
Nowadays, most phones have great camera qualities; you can vlog or shoot all the videos through them. Therefore it is a very cost-effective method.
You don't have to invest a lot of money to start affiliate marketing.
How Can I Start with YouTube Affiliate Marketing?
The first step is setting up a YouTube account with monetisation enabled. Next, pick an area of interest or expertise (e.g., fashion). Once you create your channel, start uploading videos about it.
Before you start uploading videos, you need to provide YouTube with your email address and phone number. YouTube will then connect your YouTube Channel with Google Adsense or other marketing companies that work with YouTube Affiliate Marketers like you.
Google Adsense allows you to host advertisements for other companies on your channel. As the popularity of your channel will increase, more brands and businesses will allow you to host their advertisements.
How To Make Money With Affiliate Marketing on YouTube?
There are many ways to earn money by making YouTubes videos. One way is the YouTube Partner Program, which provides you with the opportunity to earn revenue from your YouTube videos by displaying ads, including video ads, before or during the video.
YouTube Partners get paid when people watch the ad or click on it and visit a website. YouTube also allows for YouTube Partners to generate additional revenue by hosting ads themselves on their channel page and having advertisers pay them.
Recently YouTube has made changes in their Partner Program terms. Now to become eligible for it, you need to have a minimum of 500 subscribers with three recent public uploads, 3000 recent watch hours, 3M public YouTube Shorts views, and either 3K recent public watch hours or 3M recent public shorts views.
What Affiliate Programs Are Available?
You can join all affiliate programs and avail every offer.
There are tons of affiliate programs available out there which offer great incentives but the only thing you need to look at is your niche.
Decide what program will best suit your niche and offer value to your audience, Don't just go random.
Sounds good, right?
Here are some of the best YouTube affiliate programs representing a variety of niches that you can try out.
Amazon Associates: Amazon Associates is one of the widely used affiliate programs on YouTube. Why? Because more than 200 million people across the world visit and shop from Amazon every month.
Skillshare: If your YouTube channel is about creativity, learning, or anything that requires skills, you can take advantage of Skillshare's affiliate program. Being a great online learning platform and filled with industry and thought leaders, Skillshare can be a great asset to anyone's learning journey.
Adobe: If someone embarks on a creative journey, especially in design, photography, or building web applications, they need a tool to do all. Adobe offers a plethora of solutions that can be a good match for your audience.
For attracting brands and businesses to your channel, there are certain types of videos you should know about that are preferred the most.
Here are some types of videos that can help you become an affiliate marketer:
1. How-To Videos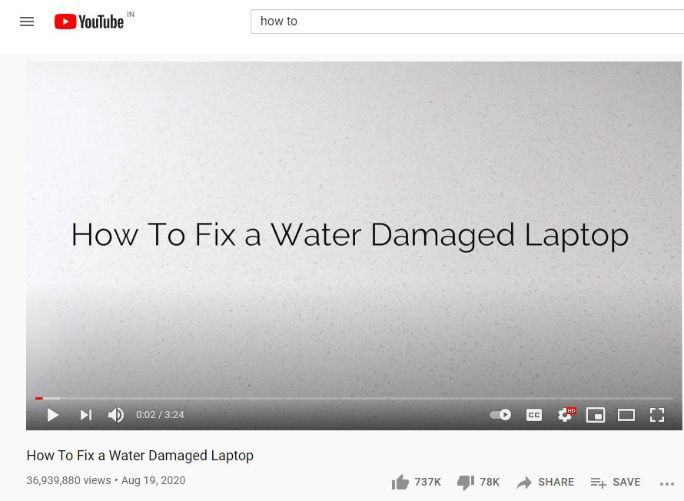 How-To videos are tutorial videos where YouTubers generally explain or teach how to do a particular task. Audiences appreciate these videos as they are informative and entertaining at the same time.
In these videos, you can explain something that is challenging to use or understand for your target audience in a meaningful manner. Thus, these 'How-To' videos can range from describing how to solve mathematical equations to how to use editing software.
2. Product Review Videos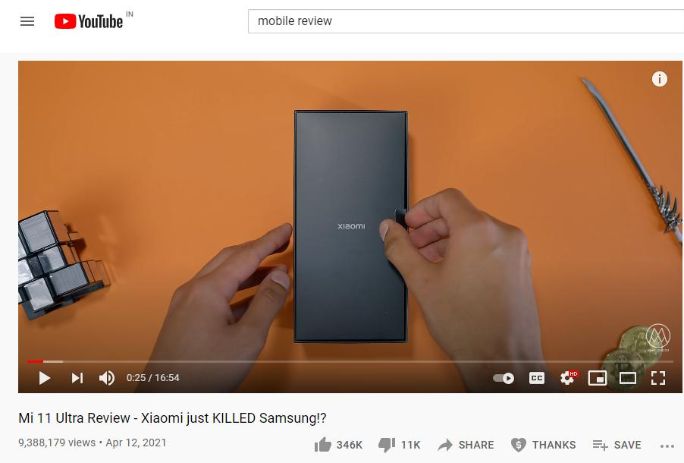 In product review videos, you have to explain why a particular product is good or bad and whether your audience should buy it or not.
Smartphone review videos are one of the most famous examples of product reviews on YouTube. Many people also review cars, novels, beauty products, video games, movies, etc.
Your review videos can get you an affiliate marketing deal much quicker than any other type of video content.
3. 'Best Of' Videos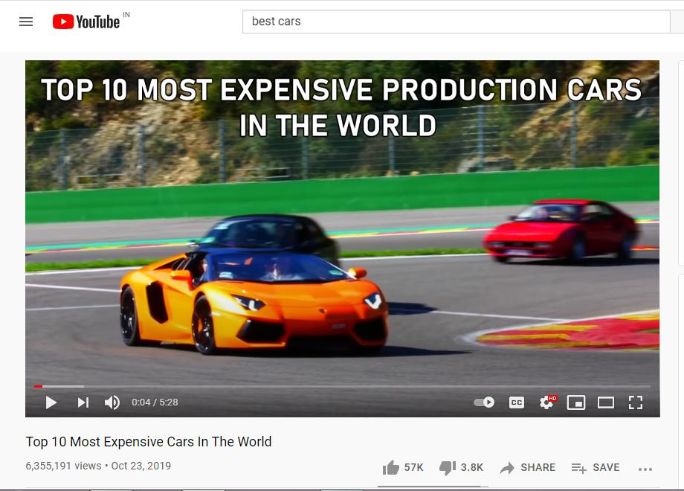 Sometimes while scrolling down your YouTube homepage, you may come across videos that talk about "Top 10" or "Best of" something. These videos are super easy to create. You just need to make a list of things you have decided to promote and talk about them.
The typical rule in these "list" videos is to start from your least favourite item and go on to your most favourite one.
You can put affiliate links to all the products mentioned in your video in the description.
4. Unboxing Videos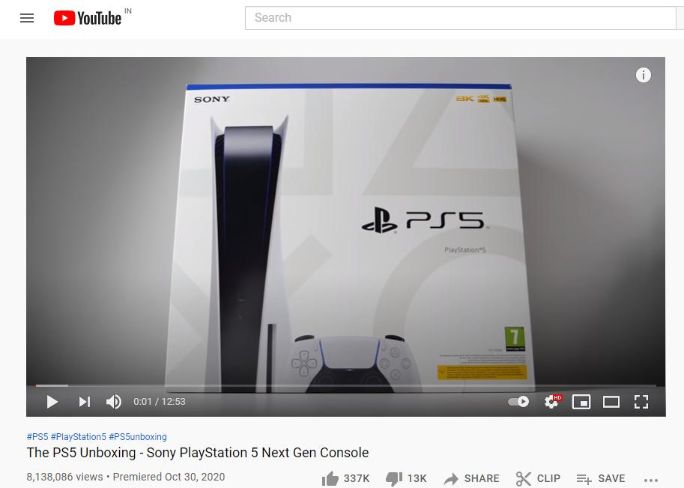 The name says it all. Unboxing is where you unbox a newly bought product in front of the camera and record your first impression of it.
While the idea of watching a stranger unbox a product and talk about it may seem strange, there are millions of people who find such content fascinating.
Perhaps it could stem from seeing someone express their joy about getting the desired object and casually talk about it. This is also where people see a product placed out of its strategic marketing campaign for a change.
5. Vlogs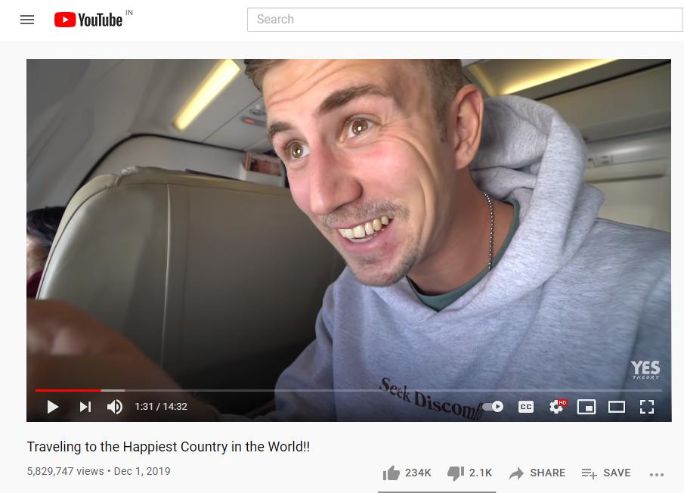 If you are a travel enthusiast or someone who loves recording videos daily, you can create vlogs on YouTube. Although making vlogs is a time-consuming process, the returns that they offer are very high. Good video editing skills are required for creating blogs.
In the description box, you can put the affiliate links of all the equipment you used for vlogging or travelling (if it's a travel vlog). If you think that you can engage people through vlogs, then take out your phone and start recording.
Pro Tips to Make it Big on YouTube
For using a YouTube affiliate marketing program to your advantage, you are going to need a big audience. Suppose that you manage to get a million views on a video. Chances are that at least 5 to 10% of the viewers will click on the affiliate link, and your chances of making sales will increase.
Hence, having more views on videos can get you more profit. You will have to gain more viewers and subscribers by creating engaging videos. Here are some pointers that can help to do so:
Focus on audio quality
No one is going to watch a video where what you are talking about is not perfectly audible. That is why before uploading a video, make sure that audio clarity is right on point. Try to shoot videos at a closed soundproof place or at least minimize all the disturbing background noises.
Create a proper script
Having a script will help to always be on point in your videos. It would help you cut off all those awkward silences and pauses. Your audience will appreciate this habit. Even while shooting vlogs, having some pointers on what you will say and do are beneficial.
Edit videos
No one can get everything right in one take. Cut out all the parts that do not add any value to your video. Give a final cut which is worthy of your audience's time.
Produce YouTube Shorts
Creating engaging videos is good but you should not miss out on the trend – YouTube Shorts. With YouTube shorts, creators can create TikTok-style videos of 60 seconds or less and capture viewers' attention quickly due to their brief duration and engaging content.
Shorts are designed to leverage the low attention span of the audience that YouTubers are currently facing and offer them bite-sized content that can easily reach to masses.
Final Words
This was all that you needed to know before starting affiliate marketing on YouTube.
Remember, the more affiliate links you promote, the more money you will make. To ensure that you are making sales, make your videos as engaging as possible. You can also collaborate with other already well-established Youtubers to grow your reach.
But, keep in mind that promoting bad products and services can create a wrong impression on your audience. So don't sell anything just for the sake of earning money.
YouTube affiliate marketing is also profitable for companies as the return on investment is far greater than most other marketing means.
To know how SocialPilot can integrate its collaboration tools in your marketing campaign to enable you to productively interact with your clients and team members, go for a free trial of SocialPilot today.