Some video streaming platforms focus on original or on-demand content, while others might entirely replace your cable service.
YouTube TV uses the latter technique, combining more than 80 channels that stream sports, news, and entertainment into a single bundle. It also has great DVR functionality and covers a wide variety of devices.
Awesome, isn't it?
If you have been meaning to cut your cable TV's cord for the first time only to wonder whether YouTube TV will provide you with the channels you have been watching, we have got your back!
Here is a rundown of all that you need to know about YouTube Live TV, from why you should (or shouldn't) use YouTube TV to how to stream on YouTube TV.
But before we begin, let us first clear up some basics.
What is YouTube Live TV?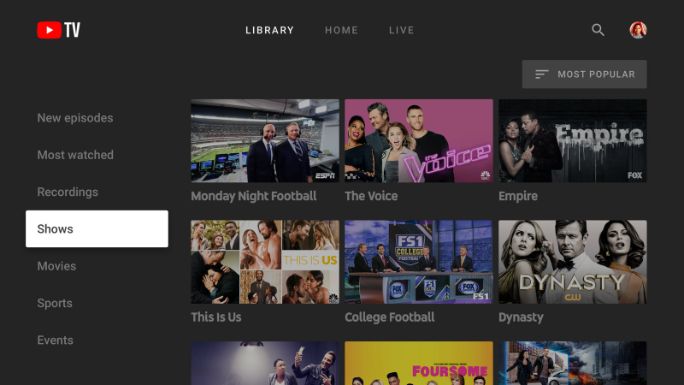 When it first started in 2017, YouTube TV was limited to a few North American cities, but that quickly changed in 2019 with a significant overhaul that included support for all 210 areas in the region.
It has also substantially extended its channel library. With more than 70 channels now available, including the four main national broadcasters (FOX, ABC, NBC, and CBS), you get a fantastic selection of programs.
YouTube TV, despite its name, does not really belong to YouTube at all (to understand YouTube better, we suggest you have a look at some important YouTube statistics).
It is Google that manages both of them as independent platforms. Yet, there are certain places where the two overlap, such as in the case of YouTube Originals. But if you wish to access both, you'll need two distinct applications on your streaming device.
YouTube TV was once only accessible on select devices, but it is now accessible on several 4K TVs from Samsung, Vizio, Sony, LG, Hisense, and TCL, as well as all popular streaming device platforms.
Google claimed that YouTube TV had more than 2 million subscribers at the end of 2019. This is less than Sling but more than twice as many as AT&T TV Now.
What is the Best Way to Use YouTube Live TV?
Even though YouTube TV's finest attraction is its easy user interface, not all of its functions and features are immediately apparent. So, for your convenience, we have enlisted here certain pointers and methods to help you get the most of your YouTube TV experience:
1. Customize your YouTube Live TV Guide
Thankfully, you can modify the YouTube TV program guide using YouTube Live dashboard or mobile app, and all your modifications will be reflected across all TV devices such as Amazon Fire TV and Roku.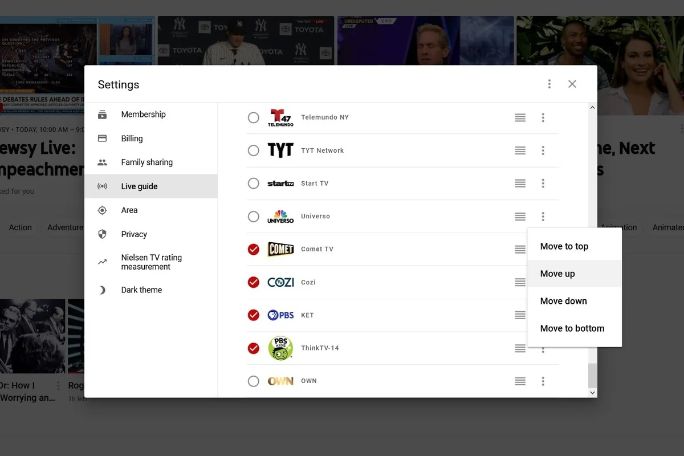 To reconfigure the guide, navigate to Settings, and then Live Guide, and untick the channels that you do not wish to view. Next, drag the three-line buttons to modify the order of channels.
With YouTube TV's interface, you can also use the triple-dot button on a specific channel to get useful options such as "move to top" or "move to bottom" as per your watching preference.
When you return to your TV, ensure that you pick the "Custom" rather than the "Default" option present at the top of the guide.
2. Record your Favorite Shows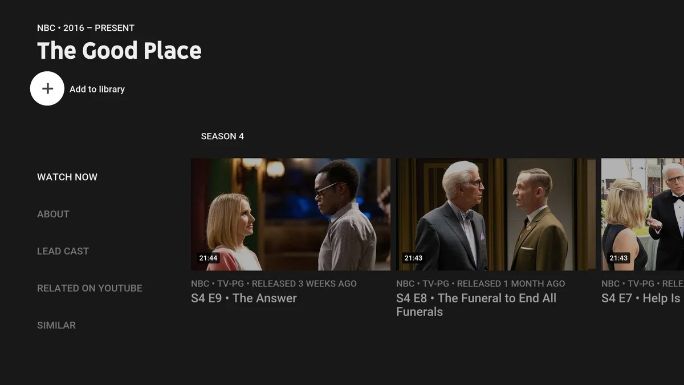 YouTube TV lacks a typical DVR. It instead features an "Add to Library" feature that automatically archives ALL episodes of any specified show.
You may watch these recorded episodes for up to 9 months after the premiere; however, there is no cap on the number of episodes you can record. This means that you can't stop reruns or remove shows from your recording list, for better or worse.
3. Save single Sports Events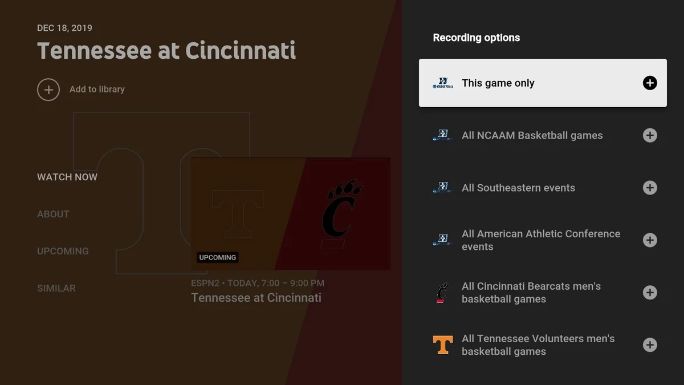 You will be able to save a show by going to the show page and selecting "Add to Library." If you are looking at a show in the live guide, you will have to first click on "More Info" to be able to get to that page. Your recorded shows will subsequently be stored in the app's "Library."
While YouTube TV does not allow you to record individual episodes of TV programs, it does allow you to record individual sporting events.
Choose an event from the live guide that is yet to be aired, and then click on "More Info," followed by "Add to library." You will be able to save only an isolated event, all-league events, or even establish group-based recordings.
4. Conceal Scores before watching a Recorded Sports Program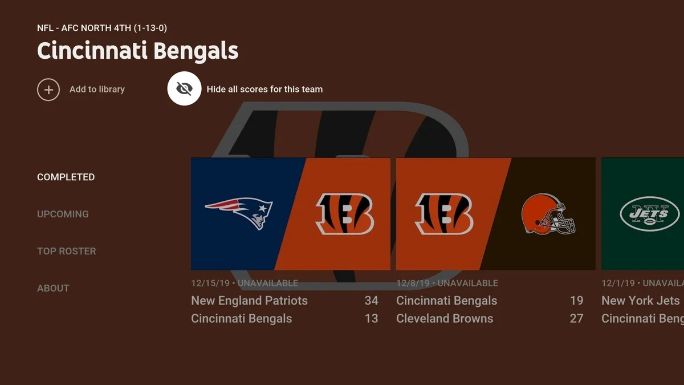 To avoid viewing spoilers before watching any of the games that you have recorded, go to your team's info page (you can use the search feature for finding it), then choose "Hide all scores for this league" (or team, whatever's the options present.)
Remember that you will have to redo this step for each league/team whose scores you would want to hide before watching their game.
5. Watch Shows while they get Recorded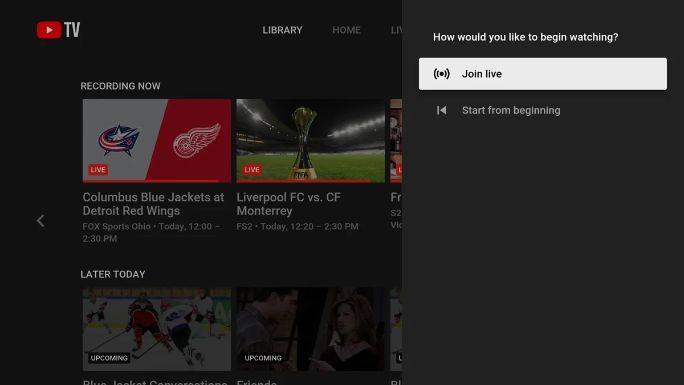 Do you wish to watch a live broadcast on DVR while avoiding the commercials? After adding the desired show to your library, you have two options.
You could either choose it from the live guide list or visit the Library, and then go to Scheduled and look for it under the "Recording Now" category. When you choose the program, you will have the option to start from the beginning.
Advantages of YouTube Live TV
YouTube TV, although still in its infancy, has given several of its pre-established competitors a serious run for their money. Given below are some of the reasons why that's been the case:
1. An Exhaustive Range of Channels
YouTube TV's services are comparable to traditionally standard cable services, including a large number of sports and news channels. Channels vary based on the user's region, but that still leaves plenty to pick from.
For instance, Nat Geo or Nat Geo Wild is great for wildlife, Turner Classic Movies is wonderful for old movies, while Cozi is great for retro TV. Nickelodeon is oddly absent, although youngsters may watch children's programs on PBS, Cartoon Network, and Disney Channel/Disney Jr.
2. Multiple Devices Supported
YouTube TV doesn't really require a cable box, but it is meant to be used on a variety of devices. The "Supported Devices" page provides information on how to watch YouTube TV on a television, computer, or phone.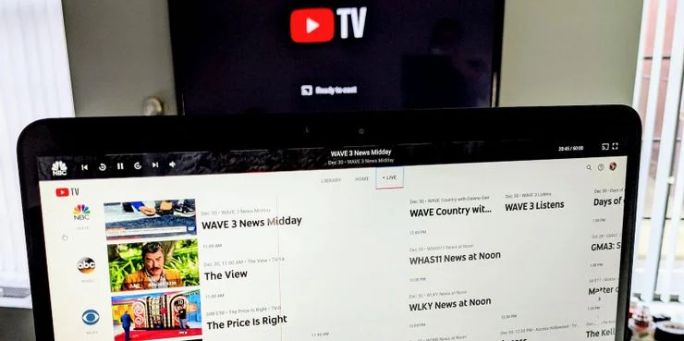 The YouTube TV app is available for download and maybe paired with media players and smart TVs. Some versions of Vizio, Android TV, Hisense, and Sharp, as well as Samsung and LG models from 2016 or later, are available as some compatible smart TV alternatives.
Fire TV, Roku, Chromecast Ultra, Chromecast, Apple TV 4K, Apple TV 4th generation, PlayStation 4 or 4pro, and different Xbox One versions are all supported. There are also specific Android and Apple devices that are compatible.
3. Free Trial
It makes perfect sense to first give YouTube TV a go before paying for it. That is why YouTube TV offers a free trial of 2 weeks. Try out all of the benefits, think about the downsides, and relish all of the newly released shows.
All you need is a Google account. If you opt to not continue it in the future, make sure to unsubscribe in time; else, they will automatically charge you during the first payment cycle.
Disadvantages of YouTube Live TV
With the emergence of the cable-esque YouTube TV as the rising star of content consumption, certain of its drawbacks have also come to the fore. Given below are some of them:
1. No Skip-Ad function
As useful as YouTube TV's library and DVR functions are, they do have certain peculiarities. Take, for instance, a daily talk show program. Ads are included in it since it is recorded that way.
Although they can be skipped ahead on a recording of Oprah or Ellen. But, the contents of a YouTube library are somewhat different.
Some of the programs, such as vintage movies, are completely devoid of advertising. Latest run shows, on the other hand, like ABC's For Life or Black-ish, generally include advertisements, just like a basic Hulu subscription.
2. Expensive Subscription fee
YouTube TV is $64.99 per month at the end of the day, minus the add-ons. This is merely an increase of $15 monthly price since the platform's inception in 2017. But paying for and maintaining two separate streaming channels are not feasible for everyone.
3. Cumbersome Layout
The layout of YouTube TV is not exactly the most user-friendly. It is basically a far cry from the conventional format of surfing on YouTube of the previous 15 years.
The 3 primary functions are "Home," "Library," and "Live." Of course, "Live" displays live TV according to a schedule, much like a traditional TV schedule. "Library" displays anything that has been saved to view other than live programs.
This covers recordings, shows scheduled for getting recorded, and shows that have been pre-recorded and included. The main page displays "Top Picks" for the visitor as well as ideas to add to the library.
At the end of the day, it is too much to take in, and some people may not want to spend the time figuring out their YouTube TV content categories.
Conclusion
If you want to get rid of your cable service for good, YouTube TV is a great alternative to depend on. Ever since its launch, YouTube TV has updated its services to now cover programs related to news, entertainment, and sports sectors with aplomb, thanks to its new and improved channel roster.
YouTube has emerged as a prominent platform for top-notch content, especially for social media marketing purposes.
To make the most of marketing opportunities on YouTube, strategists often employ social media scheduling tools such as SocialPilot. To understand how effectively you can use it for yourself, try its free trial today!