Usually, I find that people ramble these days on how to get business with the help of Digital Marketing. Nevertheless, they simply get confused with the various tools and sites available in the market for it. Instagram remains one of the most used and famous platforms to do marketing. Instagram focuses strictly the posting of pictures and videos. Because of this, just about anyone can do branding of their product on Instagram. However, have we ever stopped to think why some brands see huge success of branding using Instagram, while some do not?
We designed this article for you to learn the success stories of many who are earning handsome amount with the help of Instagram. First, let's begin with some of the mistakes that some beginners may do while marketing their product or brand on Instagram. Frankly, some of these are very silly mistakes. However, if you focus on the their causes, you can learn how to avoid them in the first place. With these tips, I can promise you can take great command over the branding your product in a very optimistic way.
1. Using Incomplete Bio:
Creating a perfect bio for your business or brand is the really half the work. When I open a new Instagram account, I usually come across many accounts that lack proper and relevant bio information of their brand or business. First, don't make your bio information too boring or too long. To be honest, I recommend not posting too much about your product or brand. Try to keep it as simple as can you can. People are not willing stay and read a full page biography on your company. If you want a larger number of people can connect you, it best to keep your information short, concise and relevant.
Use the space given to you for posting Hyperlinks to your product instead of describing it. If they are interested, the links will take them to your product page where the actual can be described. Shoppers don't want to be overloaded all at once with media and text. Also, consider including emojis and line spacing to make it easier for your audience to read. If you complete your information wisely, you will potentially get millions of eyes landing easily on your product!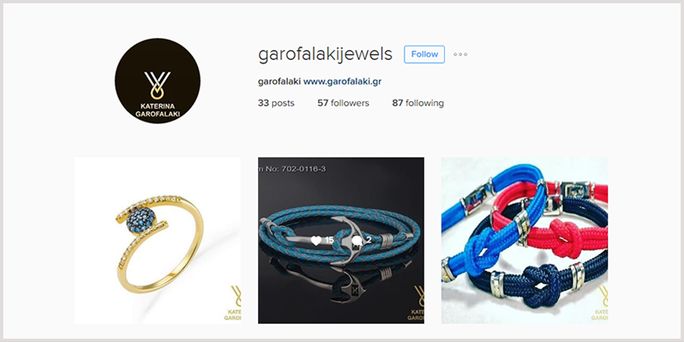 2. Not Responding to Your Followers:
It's very simple if you want a huge number of fan followers. In order to accomplish this, it is necessary that you as a brand should serve them properly. Responding back to your followers is the one key activity that helps to expand your popularity. However, if you are not doing this activity then you are the major risk of harming your business popularity.
When somebody leaves a comment regarding your product or brand, take the time to respond. Even if they are only giving you some kind of suggestion, you should accept and respond to it very modestly. Also, any customer or follower may need some assistance in terms of your product or brand. You should provide them genuine customer service. Sometimes , it may be necessary to address any personalized concern by offering the option of emailing you directly to handle the issue. Building relationships with your followers and responding to them through message exchange is a great way to incorporate value into your brand. Responding to your followers shows you are concerned and interested in engagement as well.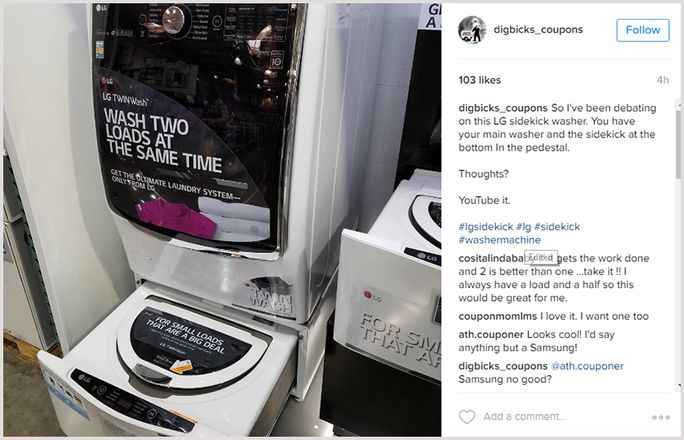 3. Posting Random or Poor Quality Image:
Images are everything on Instagram. The quality of images you use says a lot about your brand. Poor quality images look unprofessional and no one wants to see these type of images. So, one should be very careful about the quality of the images. Suppose you are posting images of your brand or product that are of poor quality. As a result, followers may lose interest and won't prefer to follow your brand or business any longer. So, you may need to take lots of gorgeous photos of the same subject and select best one among them.
Do not simply accept your first photo you create and be done with it. Don't be satisfied. In addition, you can use some of the image editing tools like Pixlr or PicMonkey for your pictures. You can even take advantage of Instagram filters as well. Use them to edit and enhance your images to be the best representation of your product.
4. Not Using Hashtags Properly:
Hashtags play a vital role in the discovery of your posts on Instagram. However, people usually make either one of two different mistakes with using hashtags: either they use improper hashtags or they don't bother using them at all. They should be relevant, short and easily searchable for all. Make certain that you are following some popular hash tags that are very pertinent to your forte. By doing so, it helps you to grab that follower's attention towards your business or brand. Instagram users search popular hashtags to discover new things. The more hashtags you include in your post, the more you will show up on feeds and drive traffic to your profile. There is a direct correlation between a number of hashtags used per post and post engagement.
Instagram users search popular hashtags to discover new things. So, the more hashtags you include in your post, the more you will show up on feeds and drive traffic to your profile. Hence, there is a direct correlation between a number of hashtags used per post and post engagement. However, Instagram allows for a maximum of 30 hashtags per post and according to
However, Instagram allows for a maximum of 30 hashtags per post. According to Quick Sprout, posts with 11 or more hashtags received 80% more interaction compared to just 22% when using 10 and 41% when using two.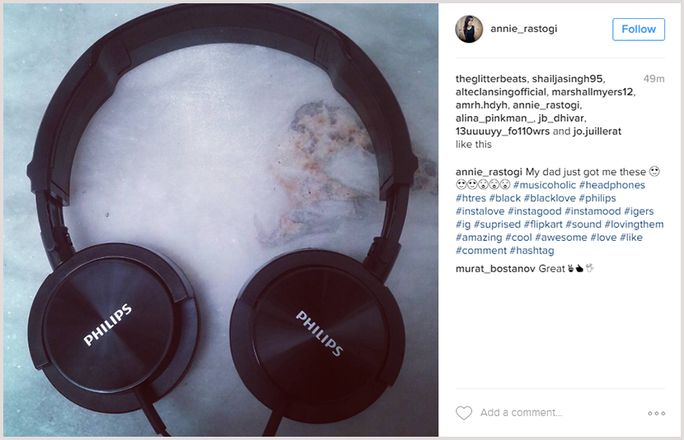 5. Posting Boring Content or Repetitive Content:
Consistency is the key for any business to be successful. It's the same with using Instagram. It's important for you to be extra careful about the content you posting as well as you should give attention that you are losing the consistency. For instance, today you have launched one new product; you have posted some nice pictures with some catchy hashtags. So, it becomes necessary that you should follow the marketing of similar products for some stipulated time period. Observe the trends and try to be creative with your posts so that followers will remember your product for a long period of time. Otherwise, your followers may get distracted and may even lose interest in your product.
So, bear in mind that you shouldn't make mistake quality for consistency. Spamming your followers feeds with a plethora of images or repetitive content every day is not the good idea. In order to keep your audience engaged, you need to post interesting content on a regular basis or your fan base will go stagnant. When this happens, you will lose them as they will go find content somewhere else.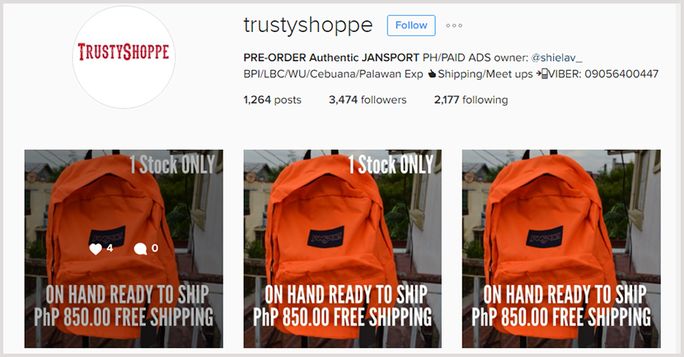 6. Not posting regularly for your followers:
Instagram is a very strong part of social marketing these days. While doing your marketing, remember the most important essential you need to is regular posting on Instagram. Now "regularly" doesn't imply posting excessively. You need a create balanced Instagram management strategy. Consistency is very important for marketing or branding your product so that followers can able to remember you for a long time. Not posting frequently can also create the problem. The human mind is situated in such a way that it will remember only those things that are perceived frequently. One should take care to post relevant content that will help to recall your product or brand to your followers.
7. Over Posting or Under Posting:
If you are a wise user of Instagram, you might know that posting super often on Instagram is big no-no! Sometimes, followers will get annoyed with your constant posting on Instagram. However, when you are not posting enough your follower will think you are neglecting your account or they forget about you. So, one should take time to develop their strategy before posting on Instagram. One should decide a properly-timed interval for their posts. Timing is everything. You want to create your posts at a interval your audience can set their watches by. This way you help craft their own expectations of how your brand is going to conduct itself. A restaurant doesn't radically change their store hours on a weekly basis, and neither should you. Don't mess up your account with overloaded Instagram posting with the same content and no relevancy towards your brand or business.
The main aim is to post on a regular basis. So, in this case, these social media scheduling tools can help you in sending out your posts 2-3 times day. Use SocialPilot to schedule posts on Instagram. It helps you to organize your posts on your scheduled post time.
8. Buying Followers:
Try to grab the attention of your followers in the organic way, rather than going unnaturally. If you care not careful, it can harm your business to the greater degree. The strategy of buying followers is considered one of the most artificial methods to build the long-term relationship with the followers. You should never buy followers because it gives you:
Less Engagement:
When you buy followers, you are not getting people who are attracted or eager to engage with you. You are just buying numbers. After paying for followers/fans or engaging in forceful follower churn, you are probably only going to get a large number of fake accounts among your number.
Losses of Integrity and Reputation:
In the world we are living, ethics is maybe more tricky to define as everyone has a different perception of how ethics should be defined. People might not discern that you've bought followers. However, if you quickly go from 30 followers or likes to 30,000 in just 2 days, people may get a little suspicious and even question your integrity. Long story short, buying followers is akin to cheating. Cheaters never prosper.
9. Setting Your Account to Private:
Your Instagram community has interests in what you have to offer. By setting your account to private you are only limiting your opportunities. You are building a wall between your audience and your brand. This factor is the most common and fastest reason behind hurting and losing your followers on the Instagram. Two key reasons play major role behind it:
If you have set your accounts to private, followers will need to approve your request which can take 1 hour or more. This makes your brand to complicated and cumbersome to follow. They are also unable to view your profile. So, they might lose interest in your profile or business.
Make sure your account is set to public. To do so, go to your privacy settings and change your account setting to open and see how quickly your follower count goes up.
In Conclusion:
These are a few of the most notable and frequent mistakes on Instagram for marketing the product or brand. If you take anything away from this article, remember to know your brand inside and out. From there, you can easily do the legwork and research the best hashtags and keywords to help you promote your brand in Instagram.