Onboarding a new client is like starting a brand new relationship. There is a level of trust that must be initiated and a history that needs to be shared.
For example, a new client might be looking for help with their social media. They want to increase engagement and followers and need your expertise to launch them to new heights. But to move forward with this new relationship, you—as the agency helping the new client—need to know everything about who that client is, what their previous social media experience has been, and what they are seeking moving forward.
As you can see, starting this new relationship is exciting, but it can also feel overwhelming to the new client. That's why it's so important for you, as a digital marketing agency, to start this relationship off on the right foot.
A thoughtfully and strategically curated Social media questionnaire can help you accomplish this by providing a comprehensive, straightforward, and even fun (if gamified) way to learn all the needed information from your new client.
How?
In this blog, we'll explain how and provide tips for creating your questionnaire.
But before diving further, check out our exciting upcoming webinar – "How to Increase Engagement for Marketing Agencies?"
Save your seat to learn the best tips and tricks from industry experts on how your marketing agency can build a long-lasting connection with clients and prospects.
Now, let's explore the amazing questionnaire tips.
Create a Social Media Questionnaire for Your Client
A questionnaire is an opportunity for you to open up a conversation with your new client as a digital marketing agency. The questionnaires also provide an opportunity to do so in a time-efficient manner, because let us be honest, none of us has an abundance of time.
A unique solution for every client
Each client is unique in their history, experience, mission, goals, budget, audience, target market, and plans.
When a client is searching for social media solutions, it's your job as a digital marketing agency to create one that perfectly matches their needs.
Too often, one-size-fits-all strategies are implemented for new clients, but that's no longer enough if they want to stand out in the digital world.
Social media questionnaires include a set of questions to help the client—and you—tease out all of the above information. They are the ones who know their business and brand best, but that doesn't mean they automatically know their ideal customer profile (ICP).
The challenge is that you understand your client's objectives to make their social media strategy more effective.
Here's why.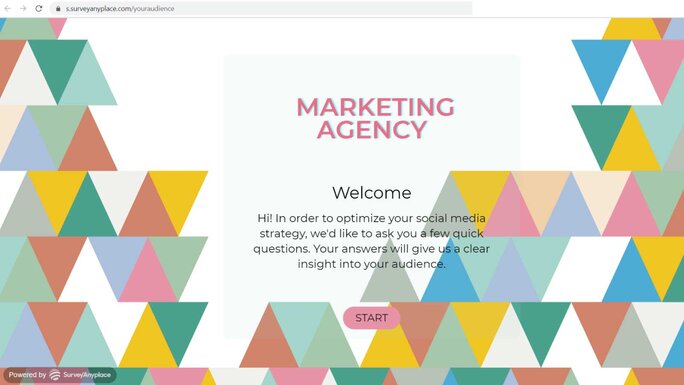 Why Are Social Media Questionnaires Important?
Think about everything you have to do in your position at a digital marketing agency. You have multiple clients vying for your attention, several campaigns running, reports to pull and organize, copy to write, brainstorms with the creative department, and much more.
Let's break this down.
The Beginning of the Client Relationship
Social media can be a lot of fun, but a proper social media strategy takes a lot of time and effort to put together. A questionnaire will help offset some of that time at the beginning of the client relationship.
Your agency should, of course, have an in-depth conversation with your client during the sales process to gather what their expectations are of you; however, these questionnaires will help you dig down into the details.
Here's how.
Learn about your Client's Social Media History
To know where you are going, it's essential to know where you've been. That goes for businesses, too.
These questionnaires are a valuable opportunity to learn about your client's social media history.
Have they worked with social media or digital agencies before?
Is there damage control that needs to be enacted?
Is there a strategy already in place?
What does their audience makeup look like?
What type of posts has their audience engaged with historically?
Knowing all of the above information will help the new social media team kick off their strategy without having to start from scratch.
But wait—there's more.
Who Is Your Client's Audience?
If you want to manage your client's social media successfully, the first aspect you should consider is your client's audience. Knowing their audience inside and out is an integral part of maintaining, and especially building their social media footprint.
In your social media questionnaire, you want to make sure to ask detailed questions about both who the new client's audience currently is and also any audience segments they'd like to add in the future. Ask questions such as:
Who is your audience now?
Who would you like to become a part of your audience that currently isn't?
What does the day-to-day life of your audience segments look like?
How can your product/service help them better achieve their goals?
What exactly are their goals?
What kind of social content will your audience relate to?
What type of content will they engage with?
Make sure to ask closed questions, allowing your client to choose between a fixed set of questions. If you're afraid your options might be too limited, you can always add an open field where your client can add additional answers, like this: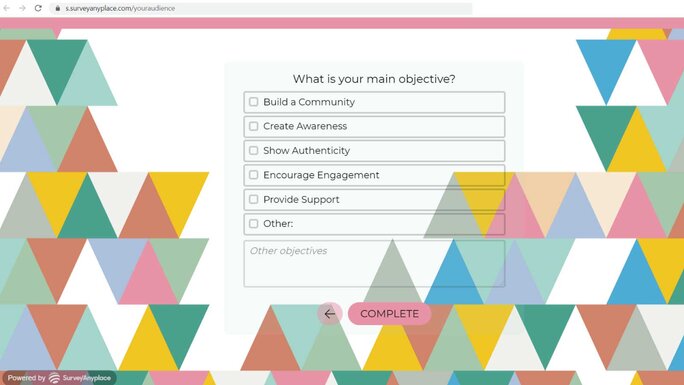 The best social media strategies involve a story arc, but you need to thoroughly know and understand your audience to tell a good story.
Any (additional) questions? (Yes.)
What Story Is Your Client Trying To Tell?
When it comes to marketing, the focus should always be on stories. A business is only as good as its story. That's because the story is what drives the business. A story represents the mission and values of the client's company, and It motivates employees and leaders, explaining the business's past and guides it toward its future.
The social media strategy should represent that story as well.
If you want to impress your new client, you need to learn about their business's story. Ask questions such as the following:
Where did the idea for your business originate?
How does this story motivate you?
In what ways does your story drive your business?
How does it affect who you hire and their day-to-day on the job?
Why is your story important to your audience?
How does your story affect the way you relate and engage with your business?
Your client could want to tell an engaging origin story or share an ongoing story about their business. Either way, it is your job at a digital marketing agency to know that story inside and out and find a way to incorporate it into your social media strategy that draws in an audience.
Let's talk about their brand.
What Is Your Client's Brand?
A brand is both a physical and symbolic thing. It's how your audience identifies a business, how they perceive it, and how they relate to it. Think about some of your favourite businesses—what do you identify with them?
With Nike, it's the check and telling you to "Just Do It."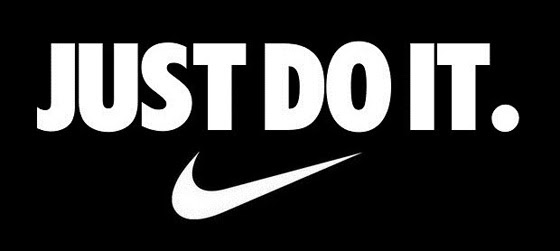 With McDonald's, it's the golden arches and the tag "I'm lovin' it."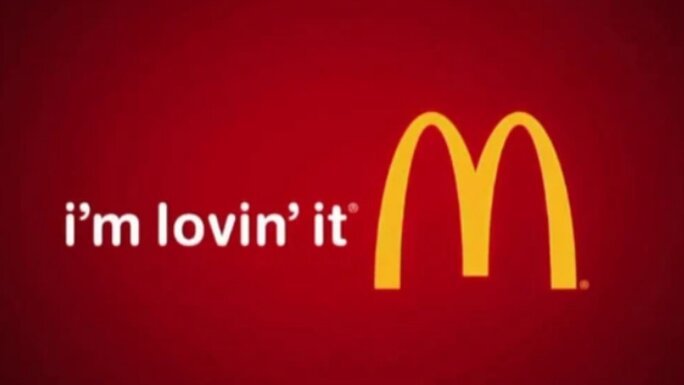 What is your new client's brand? Do they have a tag? Or do they have specific colours they associate with the business? These are all questions that you need to ask them to take over their social media platforms effectively.
This also extends into the business's style guide. Which fonts do they like to use in their graphics? Do they have assets already at the ready to use? Do they have specific capitalization rules? How often do they want to post?
Also, what sets them apart from their competitors? Competition is so overwhelming online, so you're going to want to dig deep into what exactly makes their brand different from those who have similar products or services.
If you want to impress your new client, you are going to want to dive into the details while managing their platforms.
Easy, right?
How Should You Create Your Questions?
We've covered the importance of an efficient, thorough social media questionnaire to onboard your new client, but how exactly should you go about this task? What questions should you include?
The first step to creating compelling assessment questions is to think about your respondents. In our post about this, we recommend constructing a plan covering the following elements:
Think carefully about the objective of your assessment.
Consider how to speak your respondents' language—both literally and figuratively.
Plan out the data that you are seeking with your questionnaire and focus your questions around that.
Similarly, think about the statistics you are trying to secure with this questionnaire.
While your new client is undoubtedly excited to be working with you (why else would they have hired you?), you're also going to want to make sure your questionnaire is engaging and keeps their attention throughout it.
How? Here's the engagement breakdown.
How Can You Keep Your New Client Engaged?
While all of the information you are gathering with your questionnaire is relevant and will ultimately help you and your new client, you still need to make sure you capture their attention. Your client is busy—which is one reason why they are hiring you instead of taking on their social media themselves. But while the questionnaire can be a bit time consuming, it is an investment—it will save time down the road.
That being said, here are a few recommendations for keeping your new client engaged as they answer the questions in your questionnaire.
Let's dive in deeper.
Keep It Simple
If at all possible, you want to make your questionnaire simple. Don't overload your client with dozens of slides. Instead, keep your slides short, direct, and easy-to-read. Try not to go more than 10 slides, and keep the design clean and straightforward.
Also, interactive content.
Include Interactive Content
Yes, you are creating this questionnaire for a client that you've already secured, but you can still impress them with fun content! Include engaging images, videos, and even GIFs in your questionnaire. Show your agency's personality, and break up some of that text throughout the assessment.
And finally, feedback.
Provide Feedback Throughout
Like social media, questionnaires are an opportunity for you to open up conversations with others. That's why you should include feedback throughout the questionnaire. Write in specific statistics, tips, and tricks to drive home to your new client that they are in good (expert) hands with you. Plus, adding feedback will break up the monotony of a series of questions.
Why not give it a go yourself?!
Conclusion
Congratulations—you've got a new social media client! Now that you've secured this new business, it's time to get to work.
The first step you should take with this new relationship is to have your client fill out a social media questionnaire. This will help you better understand their history, goals, budget, and much more when it comes to social media. As a result, you will go into the relationship prepared.
Also, to start your relationship on a better note, don't forget to use SocialPillot's client management feature. It allows your clients to securely connect their account with SocialPilot's scheduling tool without the need to share credentials.
And for you, it makes the process of onboarding new clients, managing their profiles, scheduling posts for their multiple accounts, and pulling out analytics reports hassle-free.