TikTok, which was initially seen as just another silly social media channel, went on to revolutionize social media marketing and took the world by storm. It has managed to transform the way people discover products and shops and has become a significant influence on customers around the world.
So, can you pick one or the other?
Having built the reputation of being a fun and casual social media platform with all those crazy TikTok trends, it has clicked big time with Gen Z and younger millennial audiences. But what's surprising is that even brands have taken a liking to this platform for the same reason.
Popular brands such as Nike, West Elm, and so on have started embracing the raw side of TikTok content. These factors have helped place TikTok among the top five social media platforms with the largest return on investment (ROI) based on a survey released by Statista in November 2021.
Still, "high ROI" doesn't mean "easy." TikTok trends come in and out of style at lightning speed, similar to those in the fashion world. Therefore, keeping up with the latest TikTok trends becomes very important.
So, let's shed some light on this.
Importance of TikTok Trends for Marketing
A TikTok trend can be a hashtag, sound, dance, or "challenge," or a collection of short videos that are grouped using popular hashtags, songs, or sound effects. Sometimes, how you edit a post can also be a trend.
One of the main reasons why TikTok has become one of the most creative and entertaining social media platforms is that new trends keep popping up every day. Therefore, to create TikTok videos that resonate with your audience, you need to pay attention to what's trending on TikTok.
Doing TikTok marketing only part-time risks having your branded content be dated after only a couple of days, so brands looking to use this app should be sure to devote the time and resources it will need.
Why are TikTok trends good for marketing?
Because…
TikTok trends maximize creativity; they help position your business as user-friendly and easy to connect with.
TikTok's algorithm is programmed in such a way that it gives preference to trending videos. So by engaging with TikTok trends, you can reach more people and gain more views and engagement.
TikTok trends are the easiest way to increase your brand's credibility, as they help grow your audience and stay ahead of your competitors.
6 TikTok Trends to Fuel Your Social Video Content
We've compiled a list of the top six TikTok trends in 2024 to help your brand carve out a niche and build your community.
Note: As previously mentioned, TikTok trends change rapidly. In this blog post, we've identified some general all-purpose evergreen tactics and trends your brand can use. However, if you want a sense of what's trending on TikTok, you need to use TikTok. There's no getting around that!
1. Stitch and Duets Are on the Rise
"Stitch" and "Duet" are features that TikTok has developed to help users gain more exposure.
The Stitch feature can be used to reinterpret and add to another user's content, allowing you to build on their stories. It allows you to clip and integrate scenes from another user's video and use it in your video.
TikTok Duet is a fun feature that allows you to film alongside another video. You can place your video alongside the original one while both play simultaneously; however, this is possible only if the original account has Duets enabled.
The Stitch and Duet features can increase a business's brand awareness to very high levels, thereby placing them among the most popular – and evergreen – TikTok trends.
Utilizing the "Duets" feature is a perfect opportunity to create unique content in collaboration with creators across the platform. "Duets" was added as a feature on TikTok in late 2020, and it is no surprise that a creative, engaging, and collaborative feature such as this continues to be a trend in 2022.
Below is an example of a duet TikTok video.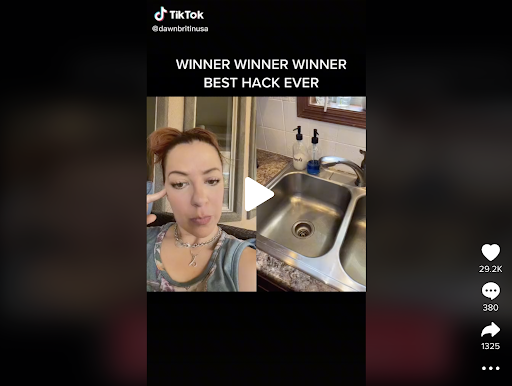 2. Being Vulnerable and Talking Sensitive Subjects
This can be tricky to do well.
Touching on sensitive subjects, if done poorly, can reek of trying to build artificial sympathy, and creators have been accused of pretending to be vulnerable to get views.
However, there's always a genuine need for honest content on TikTok.
It takes a lot of courage to share difficult stories, and people who do so will feel less alone while sharing theirs. Such videos often get overwhelmingly positive and reassuring responses.
Videos about mental health, body acceptance, and so on can help to connect with your community, as people want to see creators be authentic by sharing their highs and lows.
This can be considered more of a social movement and less of a trend. Either way, it's a good thing.
However, you need to stay true to your brand and values, as people can spot inauthenticity easily, which can negatively impact your brand.
So, don't fake this.
You should make it if you have an authentic, vulnerable story to share. But faking vulnerability can backfire and make you seem sleazy, fake, and cheap.
3. Moving Into the Education Market
The #LearnOnTikTok program began in 2020 to provide a range of educational videos to help facilitate learning during the COVID-19 lockdowns. Beyond just academic courses, this program also includes videos on sleep health tips, exercise routines, floral design, etc.
Businesses affected by the pandemic provided these training sessions, tips, and lessons.
Hence, the clips not just served as educational resources to help people but also acted as promotional vehicles for business owners and helped to keep their businesses running by sharing their expertise.
The #LearnOnTikTok trend encompasses all types of learning, from specific skills to life lessons, which proves that TikTok is not just an entertainment platform but also allows you to learn about the world.
This trend busts the myth that TikTok is just about dumb fun.
It proves that TikTok can be an excellent platform for those keen to learn new things and those who want a greater sense of life's possibilities. This trend allows you to get useful information in just a few seconds.
With more than 253 billion views on TikTok and still counting, the hashtag #LearnOnTikTok continues to be one of the top trends in 2024 as well.
It tells us that educational videos are ripe opportunities for the platform and also proves that people always have an appetite for learning new things.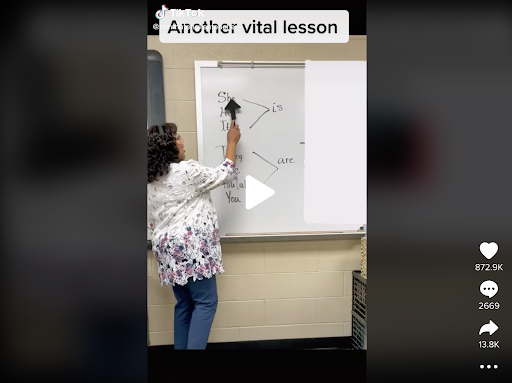 4. Taking Advantage of Consumer-Focused Hashtags
What the #TikTokMadeMeBuyIt challenge taught brands is that if they give their unique spin on a popular TikTok video theme, even a seemingly random assortment of products can go viral and fly off shelves.
This hashtag has had a great impact on brand awareness, helping in driving sales.
The #TikTokMadeMeBuyIt trend has driven a brand's content viewership, increasing the conversion rate significantly. Many products go viral under this trending TikTok hashtag, and these aren't just hollow view counts – they are likely to result in sales.
The #TikTokMadeMeBuyIt hashtag is arguably one of the best hashtags; however, a downside to using such a popular hashtag is that many other users and brands are also using it.
To ensure your content doesn't get lost, you can use complementary TikTok hashtags that work alongside the #TikTokMadeMeBuyIt hashtag to make your posts more accessible to a target audience.
Your hashtag strategy can include niche hashtags, branded hashtags, content-specific hashtags, product-specific hashtags, and so on. If you face difficulty creating something unique, you can use hashtag generators.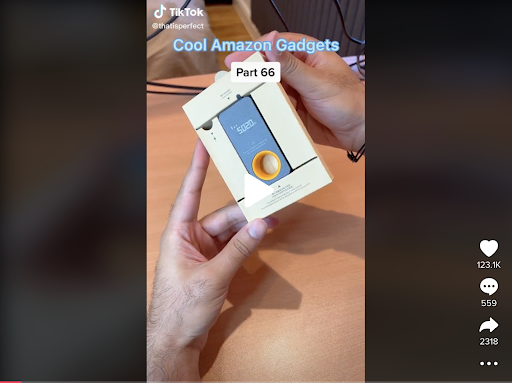 5. Putting a Face to the Brand
If you want people to connect with your brand, you can provide insight into your company culture and show the real and diverse faces behind your brand.
Creating a "behind-the-scenes" style video makes your brand more appealing to TikTok users.
TikTok users will more easily connect with an authentic brand that can effortlessly entertain through video. This is the kind of content that has the potential to go viral.
Such videos resonate hard with users because they want to see the entire journey, not just the destination. They like to see the entire process and often find these videos fun, friendly, and aspirational – and more importantly, they find them relatable.
A behind-the-scenes video has the potential to give your brand an extra dimension. Such videos are ideal for education and make the viewers feel like they are getting something exclusive.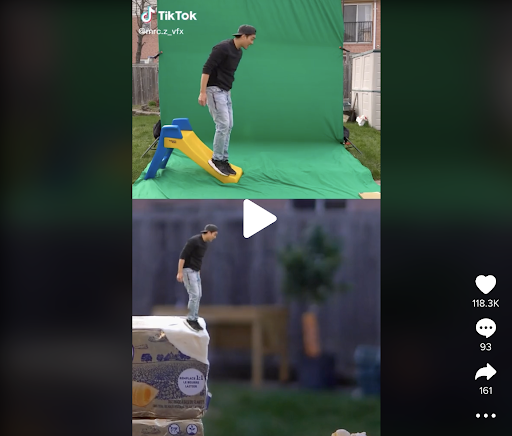 6. Finding an Established Audience by Getting Involved in TikTok Subcultures
TikTok has made it easy to connect with like-minded people who share your interests and passions. People from different demographics can bond over niche interests and create their subcultures, which are essential places for self-expression.
There are many niches on TikTok, and most have a thriving community of active and engaged users, which you can find under a hashtag related to their chosen subject matter. You can quickly gain an established audience by getting involved in one of these TikTok subcultures.
This ranges from fashion TikTok to video games TikTok, NFL TikTok, hiking TikTok – the list is endless. Any number of these subcultures could fit the needs of your brand.
Your job is not done by merely including their hashtag in any video you post.
You should be able to convince the audience that you are a part of that subculture by making your content authentic for that specific subculture.
You must research beforehand, as TikTok users are good at spotting inauthentic brands. It is also important to find the best time to post on TikTok based on your audience's engagement habits.
For instance, the "SkinTok" subculture has emerged as Gen Z's go-to source for all skincare-related things. The hashtags "#SkinTok" and "#SkinCare" have resulted in a positive outcome for brands as they have generated billions of views.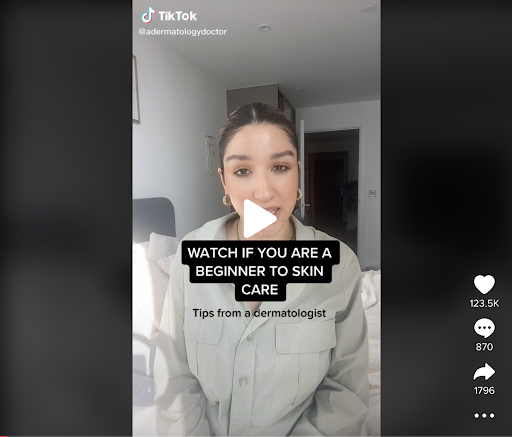 Isn't staying on top of TikTok trends while managing your content can be quite the juggling act? It's time to take off your load!
Use SocialPIlot's TikTok scheduling capabilities to make your TikTok strategy a cinch. Easily plan, create, and schedule all of your posts in one place ahead of time. Let SocialPilot automate your publishing for day, weekend, and month so that you can focus on capturing and capitalizing on all the TikTok trends.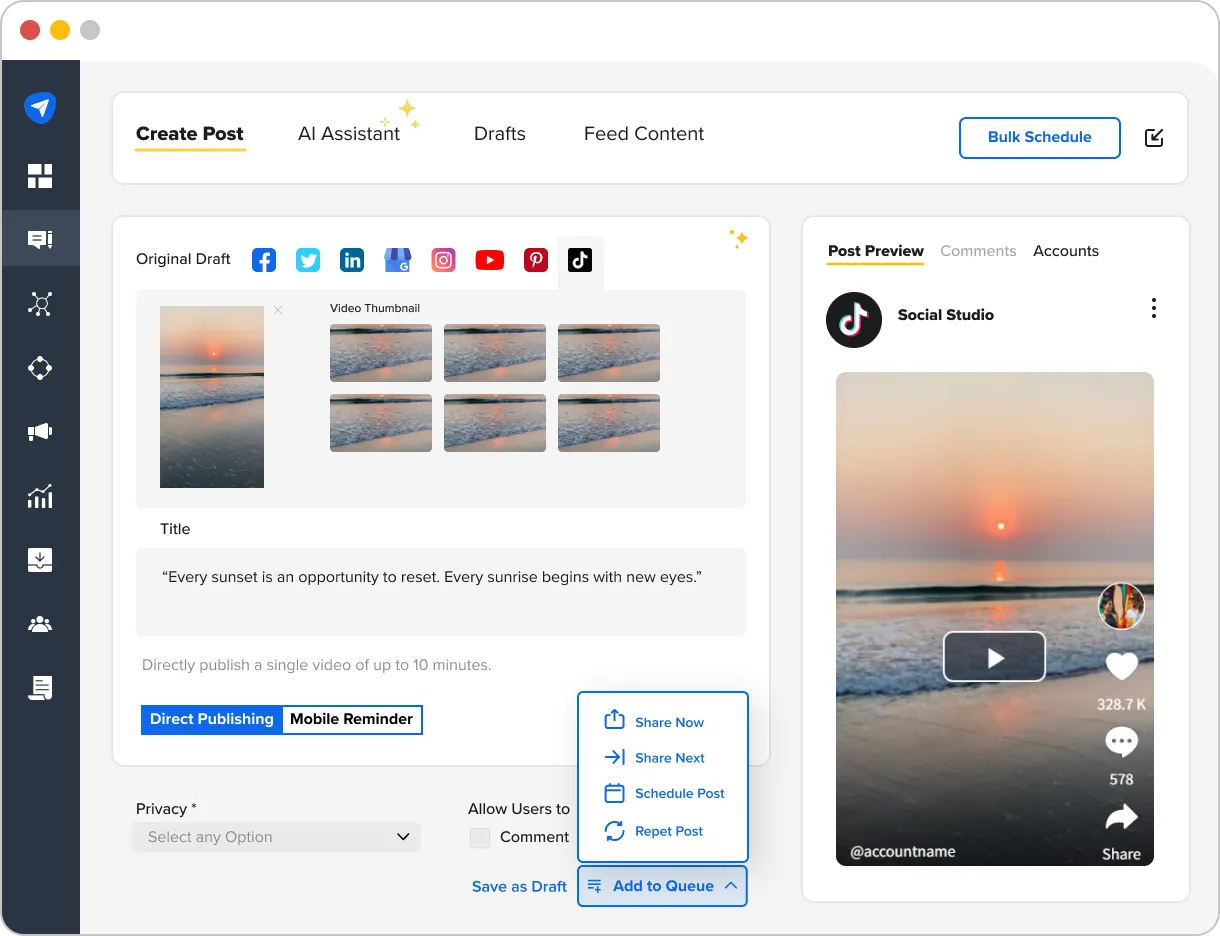 Conclusion
TikTok has a freshness that's simply unavoidable, and your brand should be using this fresh and growing platform in its marketing strategies.
Every brand wants its content to get noticed and even go viral. However, it takes a lot of work to reach that point.
There is indeed no shortcut to success, but some tried and tested methods can give you a head start.
Jumping on board and using evergreen and viral TikTok trends may be the golden ticket for some businesses in 2024. If you stay on top of TikTok marketing trends both app-wide and in your industry, you're setting yourself up for increased brand exposure and user engagement.