Why should B2B companies have a social media strategy?
It's worth noting that 90% of B2B decision makers conduct the search process on their own. And 55% of B2B buyers find information through social media channels. Once they talk to a salesperson, they've already made the choice to try out a free trial or get a demo.
Unfortunately, only 80% of B2B marketers utilize a social media strategy, while the rest say that they've written a strategy somewhere.
If your B2B is not taking social media seriously, then you're missing out on a lot. But how do you gain a social following and not be boring? How can you attract customers when everyone seems to be interested in industries like travel and fashion?
In this article, we'll share a few tips with you on how B2Bs can utilize social media too. Here's what you need to know:
1. Leverage Storytelling & Quality Content for B2B Audience Engagement
The common misconception is that B2B brands are boring. At least they think they're boring because most viral ads are in the industries of fashion, tech, travel, and food.
The truth is any company can seem interesting—B2B or B2C.
Let's discuss a few examples.
Adobe sells apps for creatives like Photoshop, Illustrator, and Lightroom. It sounds boring on paper because not many want to see software tutorials and features, especially if they're not using the product yet.
Yet the brand has managed to get an astounding 893,000 followers on Instagram through user-generated content alone. They announce a theme every month and encourage artists to submit work that fits with their theme.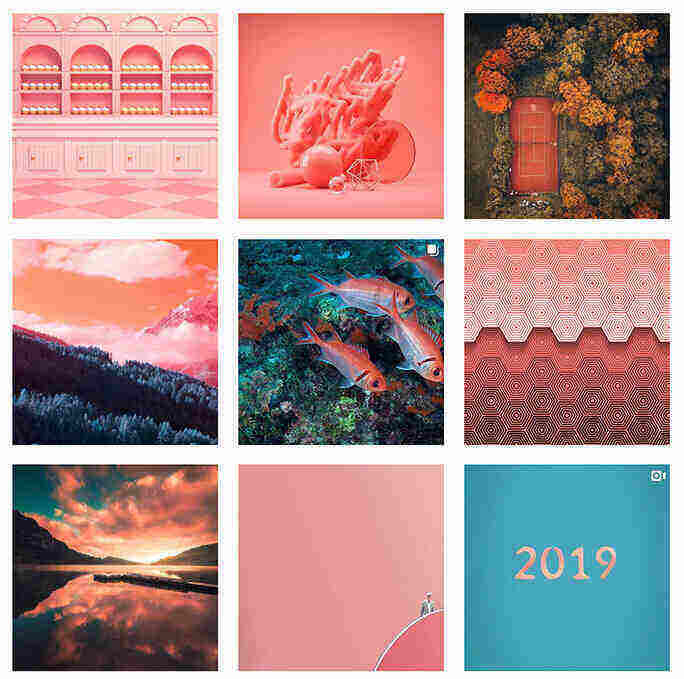 For March 2019, their theme was #WomenCreate. Each post shared the unique story of a female creator or a female character.
IBM creates different kinds of tech like artificial intelligence systems to help the world solve its problems. Sounds boring, right? But marketers at IBM have managed to create an interesting ad which shows how A.I. Chef Watson comes up with recipes where the 4 main ingredients start with the letters E, A, T and S.
2. Enhance Branding & Engagement for Effective B2B Lead Generation
Becoming remembered and standing out can be difficult in a world with hundreds of B2B brands.
How do you make sure people remember you after you've spent a lot of money on social ads and marketing?
Hubspot has managed to stand out through consistent branding.
Their Instagram feed features quotes and puns that are relevant to their audience, which consists of salespeople, entrepreneurs, and marketers.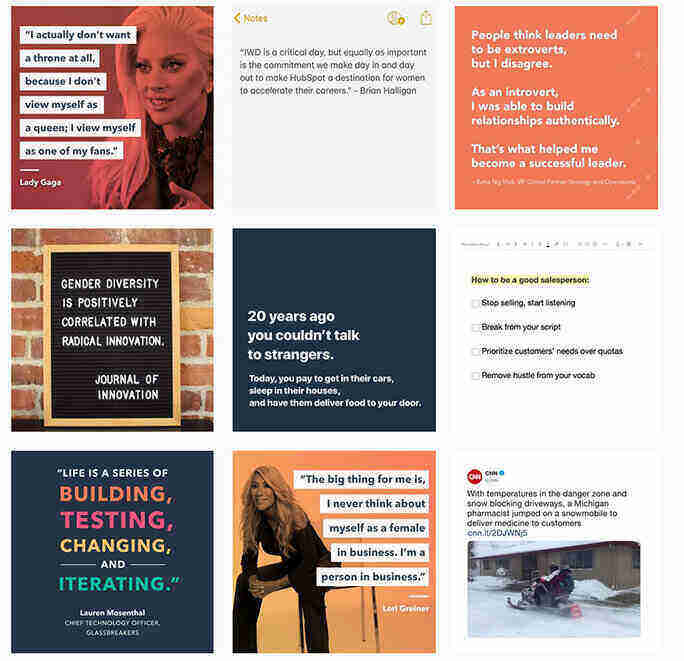 Their tweets and Facebook posts promote their content which is relevant to their B2B audience. They make use of pop culture to seem interesting and relatable too.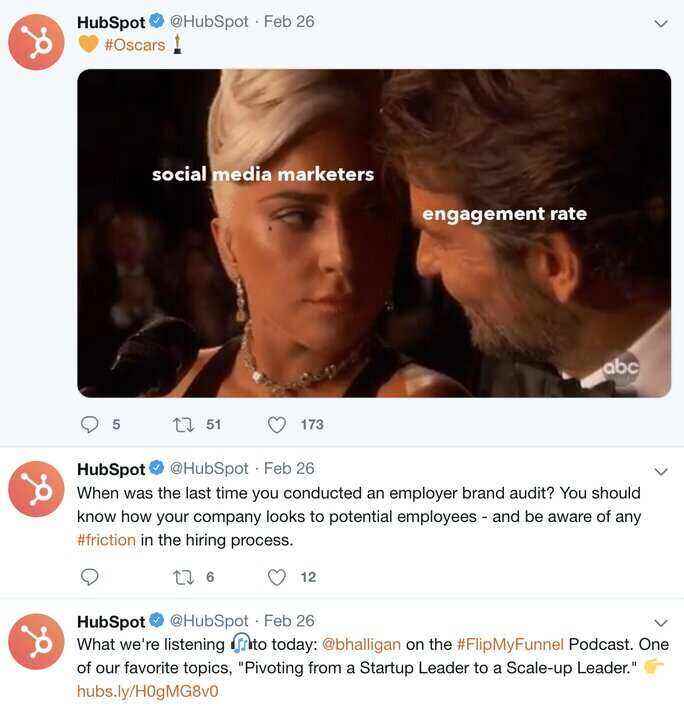 Another way you can attract leads is to engage with your audience.
Square has attracted more than 53,000 followers thanks to their social strategy of connecting their clients and customers.
They create posts centered on their user's businesses and tag related businesses too. It's a pretty simple strategy, but all publicity is good publicity.
For example, the post below features their partner businesses' owner and 4 related accounts.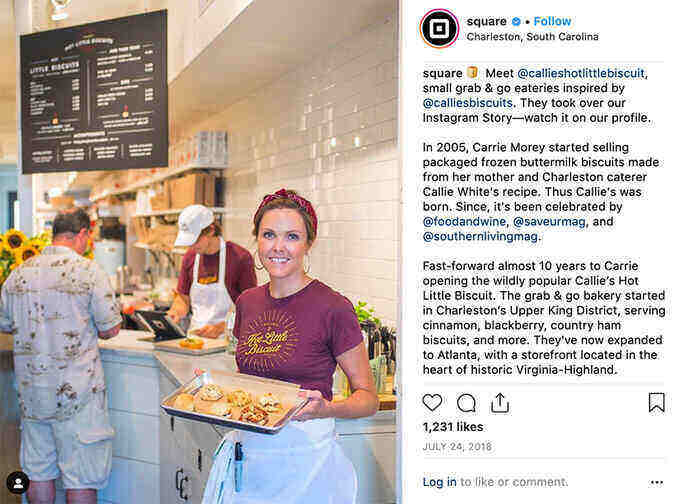 3. Maximize Results with a Strategic Social Listening Approach
For the uninitiated, social listening is literally listening to your users and potential customers in social media.
Listening to your customers isn't a new concept, but social listening lets you market your product in a natural and authentic way.
Imagine users talking about your product on Twitter, Facebook or LinkedIn. Using this social media tip, you can see their online conversations and join the discussion to offer your businesses' solutions.
You can get started with social listening by setting up Google Alerts. This lets you receive notifications whenever your brand is mentioned in the web.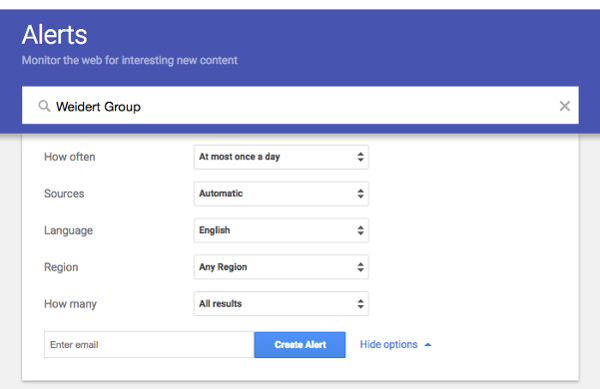 You can also monitor hashtags, keywords and brand mentions through Twitter's built-in search feature. For example, an email marketing software provider could track keywords like 'email marketing tools' or 'email tools'.

Some free tools let you monitor search terms on Facebook, Twitter, Foursquare, WordPress and Google+. This is useful when you want to track brand mentions or find brand related keywords.
Brandwatch is one of the more premium options because it lets you build custom dashboards and use analytical components like emotions, sentiments, and demographics.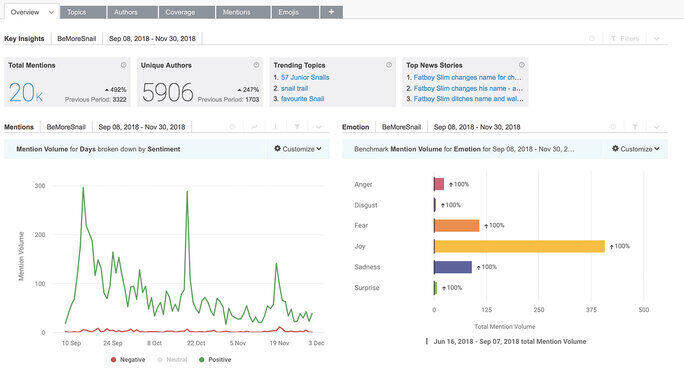 4. Leverage LinkedIn for Effective Social Selling
A study found that nine out of every ten B2B companies are using LinkedIn.
This is because LinkedIn is the social media platform for professionals. It's the ideal site for sharing professional advice, industry insights and job searches.
Sure, you can post relevant industry insights on Twitter, Instagram, and Facebook too—but it'll be seen alongside relationship statuses, personal thoughts, and rants from other users in your network.
LinkedIn is ideal for B2Bs, and one of the most recent perks is LinkedIn Sales Navigator which allow salespeople to get in touch and connect with their potential clients.
It comes with premium search filters that let users find and filter prospects based on industry, geography, company size, relationship among many others. It can save you lots of time and effort, especially since LinkedIn found that only half of B2B consumers contacted by sales reps fit the right criteria.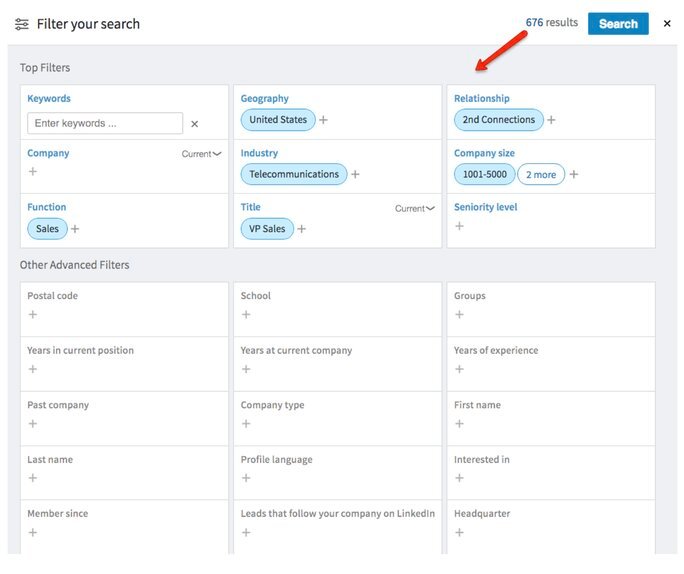 Their inMail functionality lets users get in touch with potential clients or connect with current ones through sending relevant resources like eBooks, white papers and newsletters. This way, your content can pique a client's interest.
Plus, inMails are a non-intrusive way to contact clients as compared to calls or getting in touch with them via their personal profiles on Instagram and Facebook.
LinkedIn also shows mutual contacts so you can leverage people in your network for an introduction with a client or company.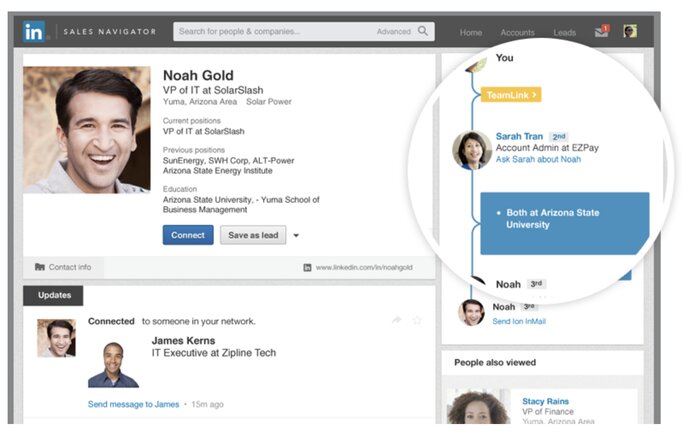 SAP SE, a software corporation, is one of the many success stories of LinkedIn. The brand used LinkedIn to target CXO decision-makers and here are the results: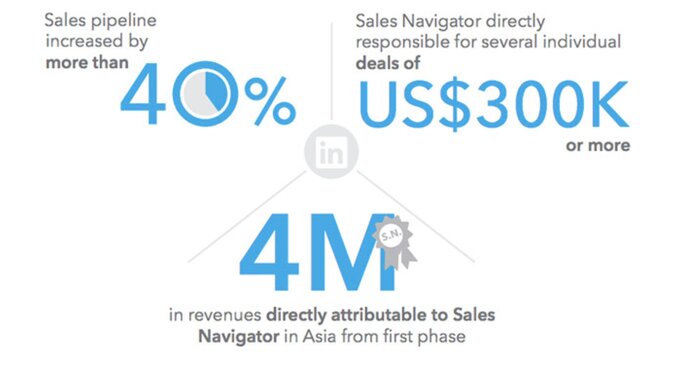 Through social selling alone via LinkedIn, they've managed to attract hundreds of users.
What's Your B2B Social Media Strategy?
B2B brands are far from boring.
You only need to find a unique angle that shows your brand or user's story. Afterward, attract leads through consistent branding and social media engagement.
Those who utilize social media listening tools can promote their products in a natural and authentic way. And don't forget to try out LinkedIn Sales Navigator, if you want to target professionals and B2B decision makers.
How will your B2B company use social media? Let us know in the comments below.