Feature
1. Scheduling
HubSpot offers a social media scheduling feature that enables you to schedule posts on multiple social platforms, namely Facebook, Twitter, Linkedin, and Instagram, simultaneously.
Inside Hubspot's post scheduler, you can select any or all the accounts you want to post on and start creating your post message. You can either write the same draft for every platform or customize your post based on the needs of every social media platform. Next, you can add a media file from Hubspot's content library.
Once your post is created, you can see a preview of that on the right-hand side.
Afterward, you can choose to post social media content immediately, at a custom time, or based on a default publishing schedule.
There's also an option to create a custom publishing schedule to optimize the times you post based on when you anticipate the most engagement. This ensures that your posts reach your audience when they are most likely to see and engage with them​​.
2. Social Media Calendar
HubSpot's calendar feature lets you plan your content visually. You can see all of your scheduled posts at a glance, making it easier to manage your content strategy and ensure consistency across all your social media platforms.
The calendar feature can be particularly useful for planning campaigns and coordinating team efforts. Also, if you want to change the date – drag, drop, or make changes in the posts by editing them directly from your calendar.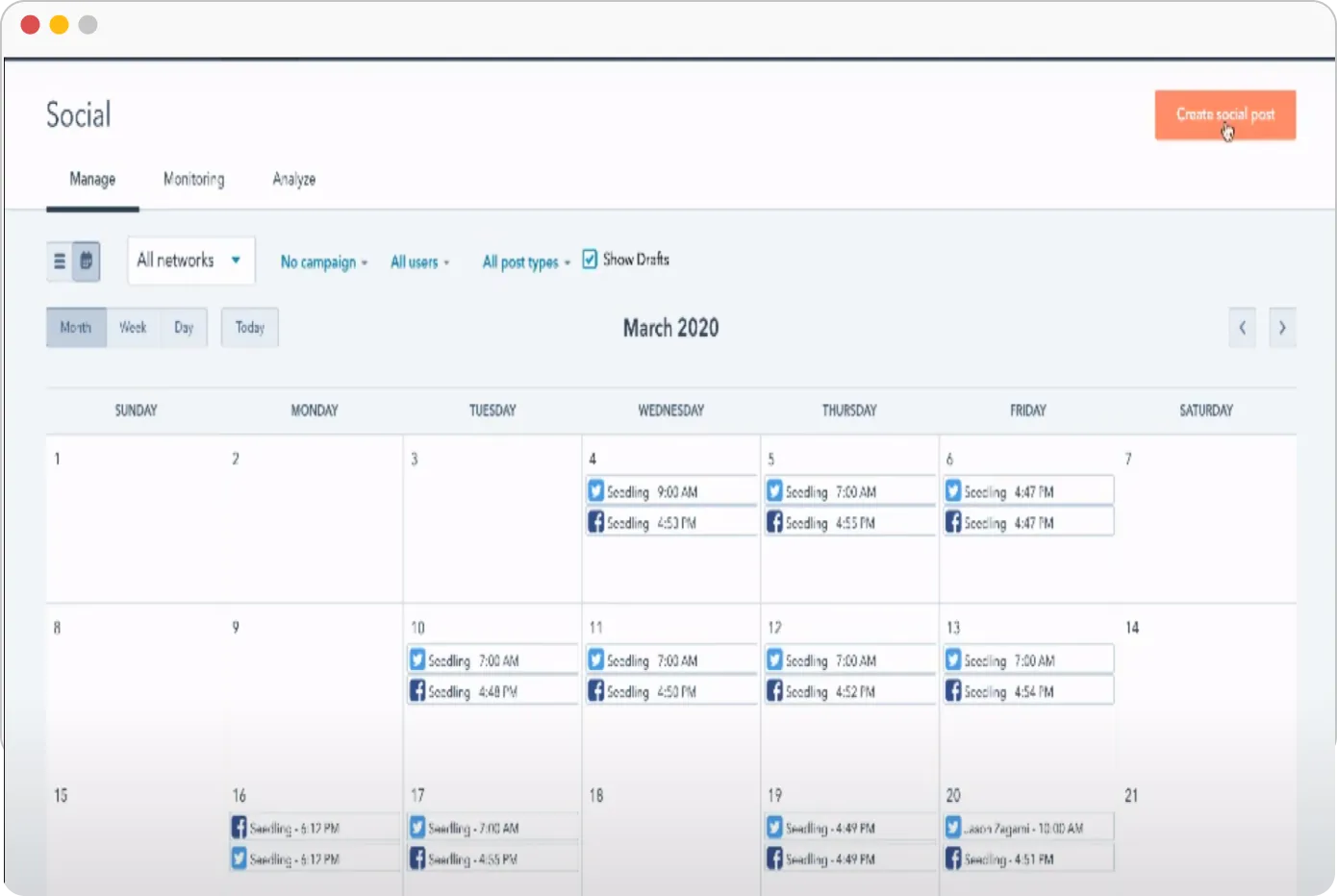 3. Inbox and Listening
HubSpot's social media tool includes an integrated inbox that lets you manage all your social interactions, such as Twitter mentions, Facebook comments, LinkedIn comments, and Instagram post comments, in one place.
This means you can easily see and respond back to comments from multiple social media networks in a single place.
Moreover, HubSpot's social listening feature helps you monitor social conversations about your brand or industry, so you can engage with your audience and stay updated on trends.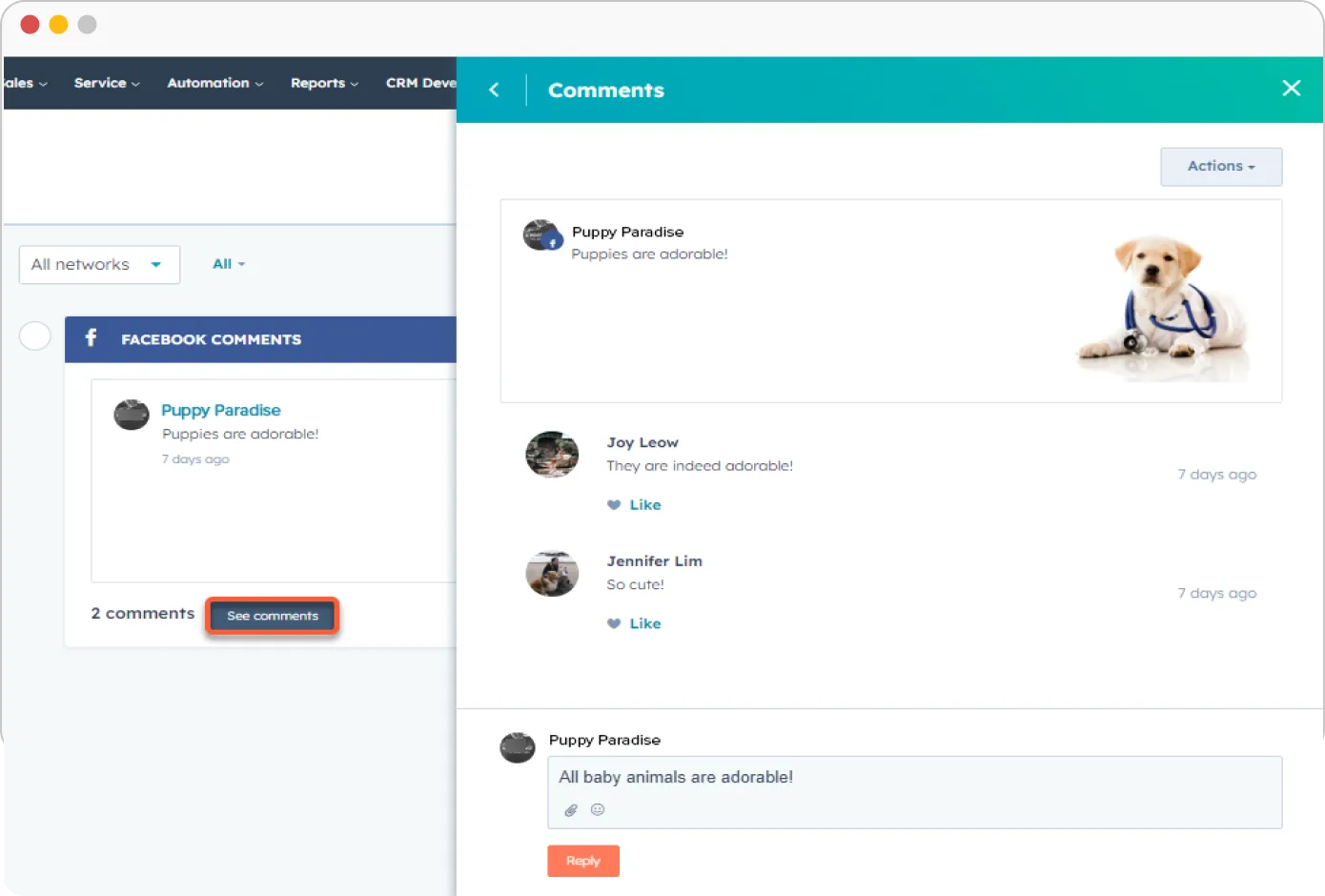 4. Reporting
HubSpot offers comprehensive social media analytics and reporting features. These tools help you measure the performance of your social media campaigns and analyze the effectiveness of your posts from a single dashboard.
You can simply filter the data in your social reports by account, social network, date range, and associated campaign to check the performance of various accounts.
HubSpot reports show you important metrics like engagement rates, post reach, and follower growth, which can be essential for optimizing your social media strategy and improving future performance.
If your Hubspot is integrated with your CRM, then you can also see the visits, leads, and customers social media is generating for your company.