Features
1. Dashboard
Allows social media scheduling, publishing, monitoring, analytics, reporting, and much more.
A social media management tool is created in a way that it allows users to manage one or more social media profiles across one or more social media channels in a single dashboard.
You can work across your entire social media presence within the Sprout Social dashboard. All you need to do is integrate your TikTok, Facebook, Instagram, YouTube, LinkedIn, Pinterest, and other platforms.
Whenever you enter the tool, you will be shown the dashboard.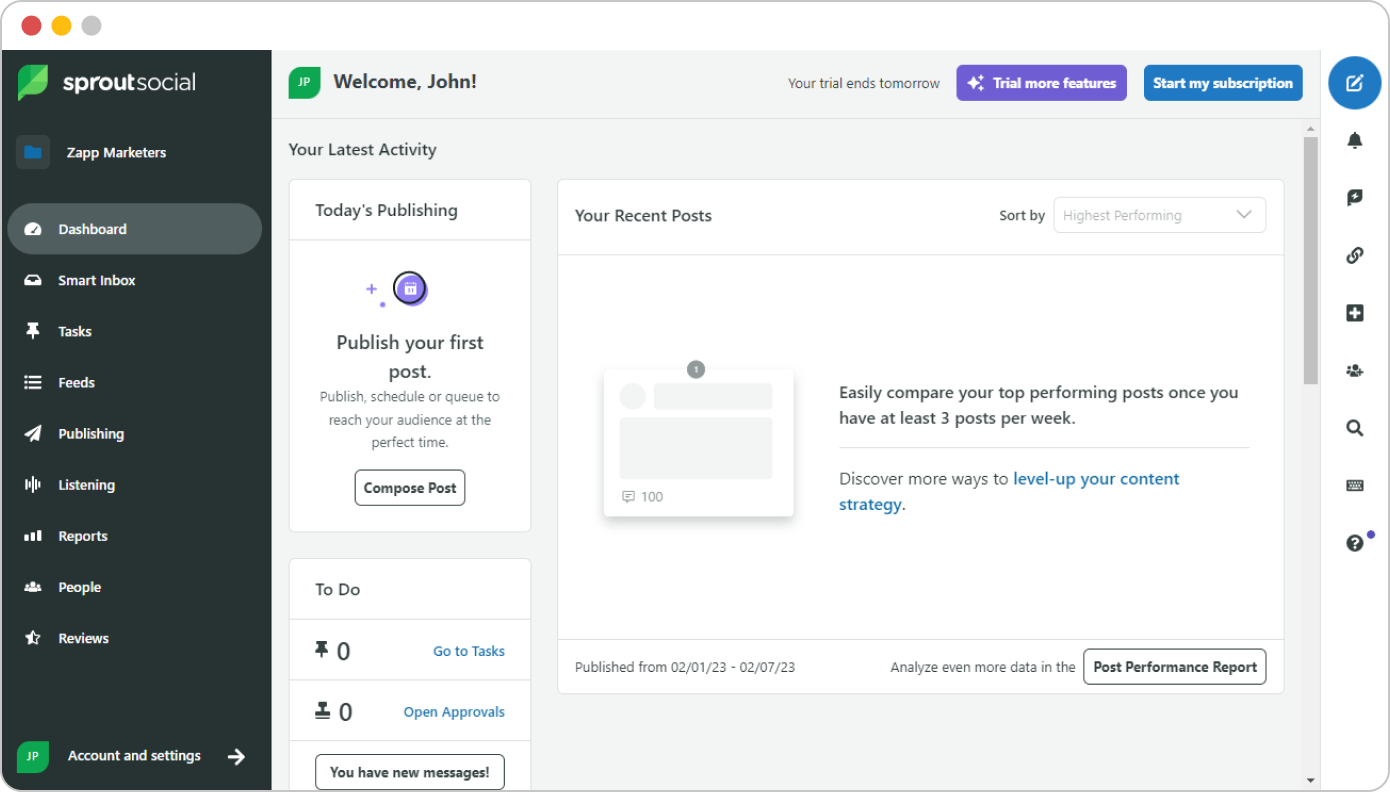 2. Scheduling
Allows you to schedule multiple social posts across different profiles and networks at the same time. You can also schedule posts with product links and tags.
As it allows you to queue multiple posts well in advance, Sprout Social's scheduling feature aids you in proper planning and saves loads of your time. The tool also helps you use optimization algorithms to schedule content to post at times that will boost engagement on social media. In all, the tool's scheduling feature quickly helps deliver social content, allowing you to establish a strong connect with your customers and eventually catapult the growth of your brand.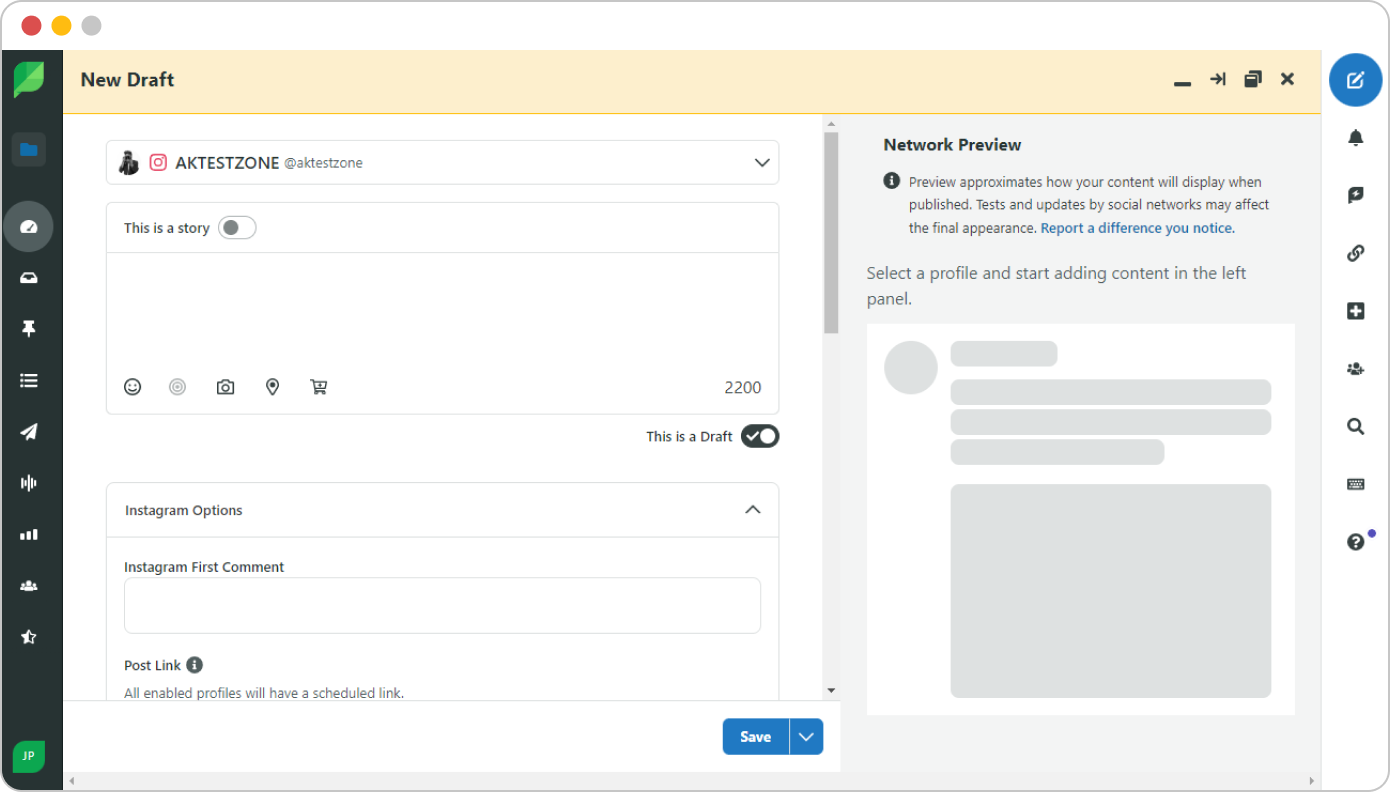 3. Publishing

Allows you to quickly deliver social content, leaving you time to focus on other aspects of your business where you can work on strengthening your strategy.
Sprout Social helps you overcome publishing obstacles and lets you quickly publish engaging social content. You can also easily plan your publishing strategy and access a central hub for oversight. Moreover, a great thing about the tool is, you can smoothly organize posts across networks, profiles, and campaigns with the help of a visualized calendar.
In all, becoming a social publishing expert takes no time with this intuitive platform. You also have comprehensive training materials at your disposal when you use this platform.
4. Messaging
Lets you connect with customers efficiently and quickly to better take care of their needs.
From customer support to community management, Sprout Social offers you the tools to personalize responses and quicken your response times. You don't need to worry about overflowing inboxes as you can connect with your customers more effectively.
The Smart Inbox feature unifies all connected profiles and networks into one stream to give fast responses and monitor incoming messages. Sprout's engagement tools also help you to label and sort messages. You also have the feature to receive message spike alerts.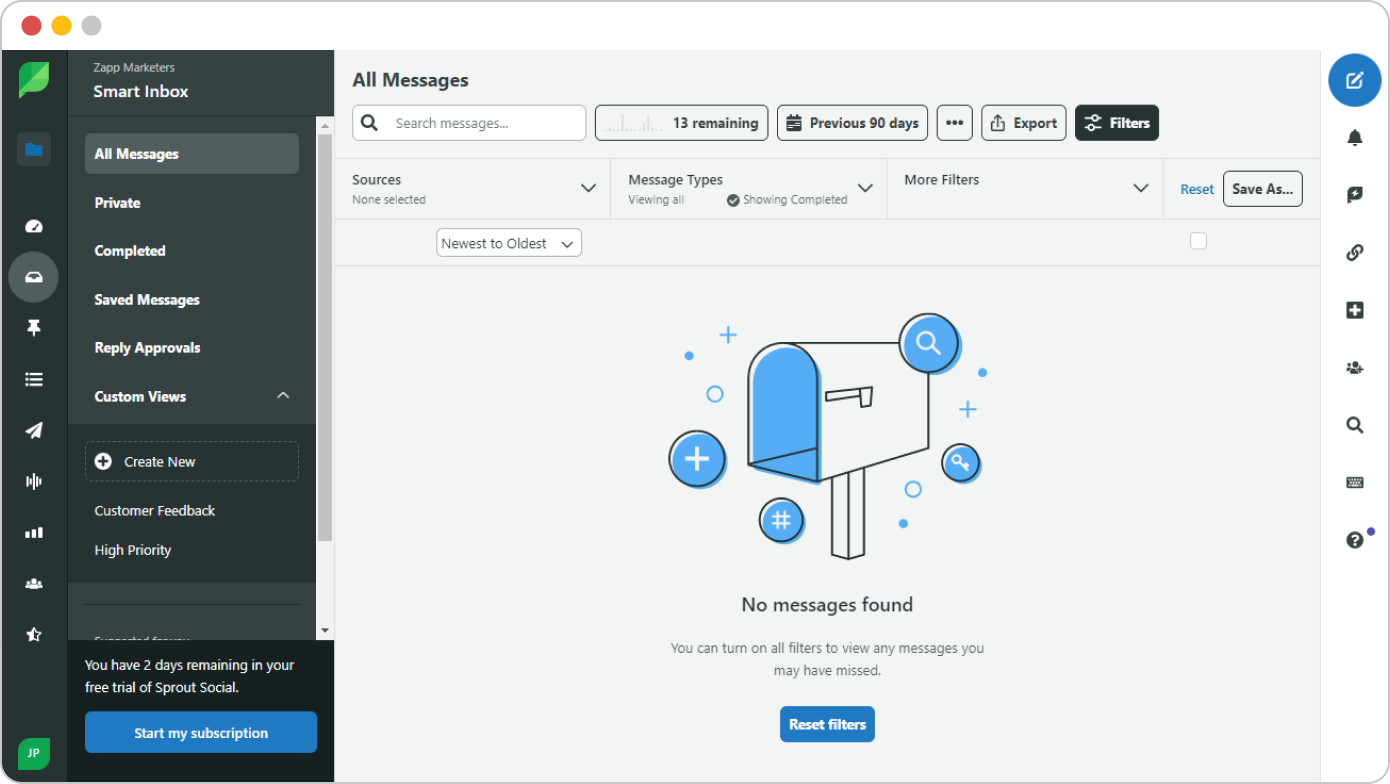 5. Reporting
Allows you to quickly display the value of social media to stakeholders with pre-built social media reports.
With Sprout Social's social media reporting feature, you can report on multiple social channels together. Get reports from Twitter, Instagram, Facebook, LinkedIn and more. You can easily combine metrics from every social media channel to showcase the complete picture of social. The tool also allows you to report on the success of your social media content and campaign.
You can also combine your organic and paid social media data into one report. In all, you can begin pulling and analyzing every custom social media report once you sign up for your free trial.