Wondering how to launch a new Twitter contest?
If you answered yes, then you've come to the right place.
You must be aware of Twitter's power. As one of the world's most popular social media platforms, it offers unparalleled support to its users.
Almost everyone, from small business owners to entrepreneurs, uses the Twitter platform in their own way.
You must have a question, Why Twitter?
Well, it can serve as an excellent lead magnet for your company. You can not only reach out to more people in less time, but you can also establish a significant presence for your brand.
You can certainly do it all with the help of hashtag monitoring and organizing various engaging contests on Twitter.
Now, let us give you some of the best Twitter Contest Ideas.
The Best Twitter Contest Ideas For You
1. Brand Or Influencer Partnerships
You know that collaborating with a pertinent brand or influencer can result in a large number of new followers and engagement on your Twitter profile.
Well, it can also highlight a broader range of potential customers for you.
It's a win-win situation for your brand, your partner, and your audience.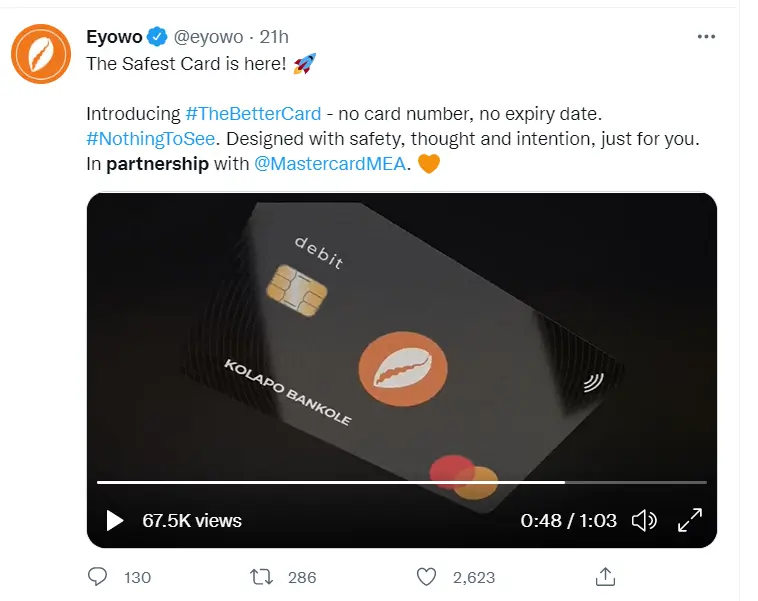 2. Twitter Polls: Vote To Enter Contests
Twitter polls are quick and simple to participate in, and they're entertaining.
So, why not make your Twitter Vote to enter contests?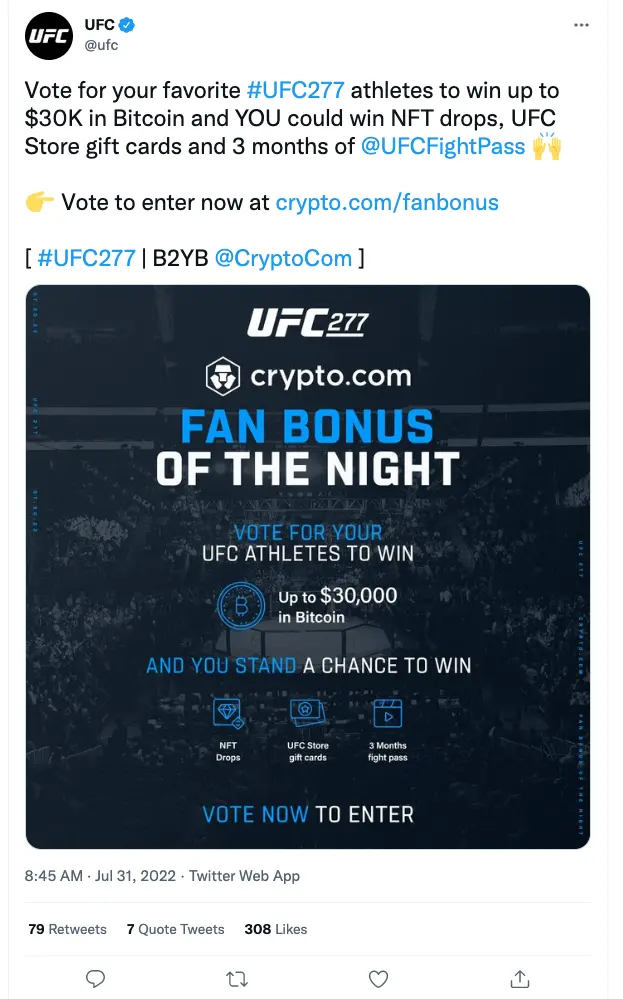 It's a great interactive mechanism for increasing brand exposure and engagement on Twitter, especially if you haven't had much success with your content in the past.
The key to running a successful Twitter poll is to ask the right questions. You must ask a question that participants will want to answer.
Use this as an opportunity to gather useful feedback that will aid you in your future marketing efforts.
3. Use Hashtags To Enter
Do you have a Twitter hashtag campaign going on?
A Twitter contest is a great way to encourage followers to use it.
This method allows tweeters to use the hashtags effectively for themselves. However, keep in mind that if all you ask participants to do is use a hashtag, that may be all they do.
As a result, make sure your hashtag can stand alone. Consider a different Twitter contest idea if more context is required.
4. Pictures To Enter
A photo contest is a great way to showcase your customers' creativity while also increasing your Twitter exposure. Simply ask users to tweet a photo of themselves holding your product, food, or other items.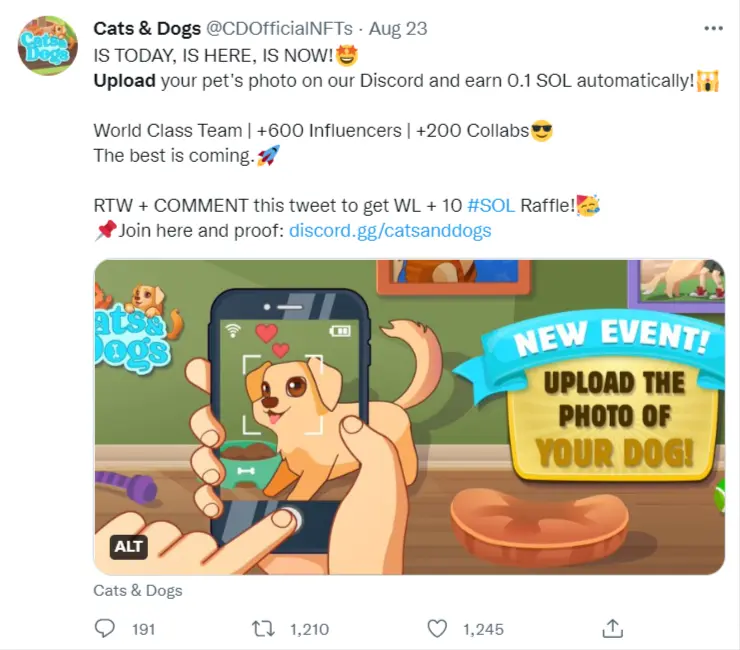 It is also a much more personal experience that allows your contestants to share it with others. This increase in connections and connectivity benefits both your contest and product's visibility.
5. Play And Win Contests
It's easy to forget that Twitter contests are supposed to be a little bit of fun.
So, why don't you just do that?
Have some fun with it!
Instead of focusing on promoting your product, make sure that these contests, brain teasers, and quizzes act as a form or entertainment with a prize for the winner.This is more likely to increase your Twitter engagement.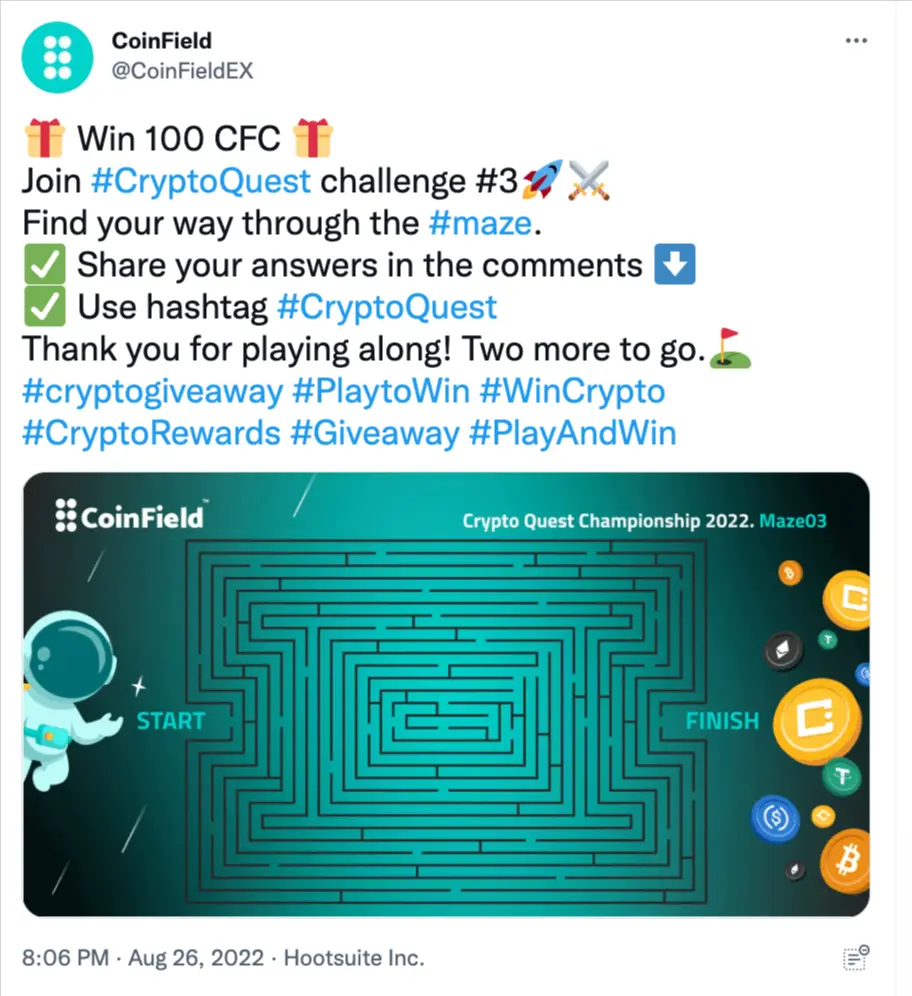 6. Tag A Friend
You can ask Twitter users to tag a friend or multiple friends in the comments to earn an entry, similar to the reply-to-win contest.
This is an excellent way to reach a larger audience and gain loyal followers who are interested in your brand. This is because people usually tag a friend who shares similar interests.
7. Retweet, Like, And Follow To Enter
Nothing is easier than this! Simply ask your audience to follow your Twitter account and retweet a specific tweet with your hashtag. It's also a great way to hold a giveaway contest.
You can simply establish a weekly or monthly giveaway ritual to continually increase your follower count. You can also give discount vouchers to your audience if you own an online store.
When running a Retweet and following the contest, it's critical to include an additional layer of rules to prevent bots from conning the system.
To qualify, ask participants to leave a comment, answer a question, or tag a certain number of friends.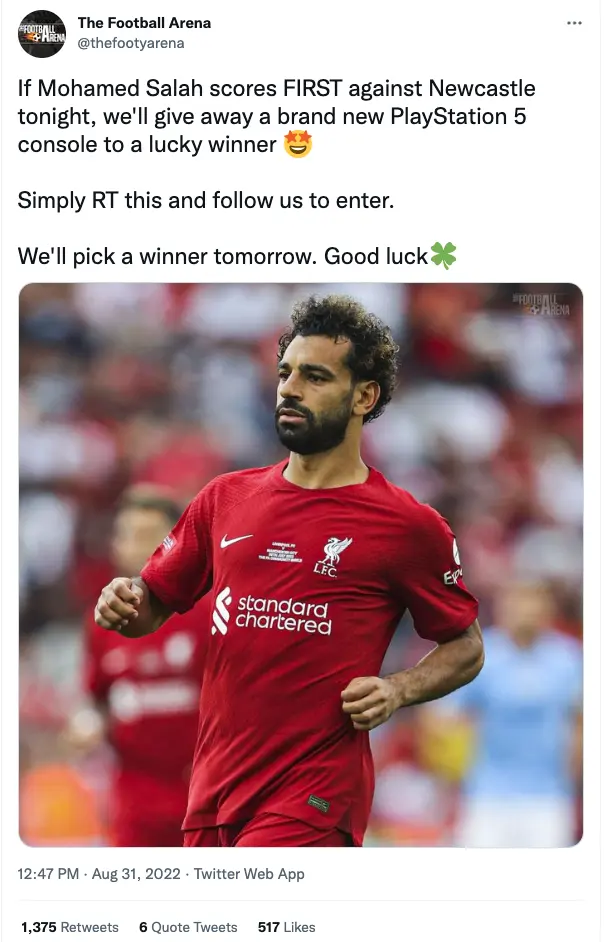 8. Reply To Win Contests
A reply-to-win contest is another simple Twitter giveaway idea. This type of contest requires users to respond to a specific Tweet to win a prize.
A giveaway like this is an excellent way to interact with and learn about your target audience. You can, for example, ask people to respond with an emoji or phrase.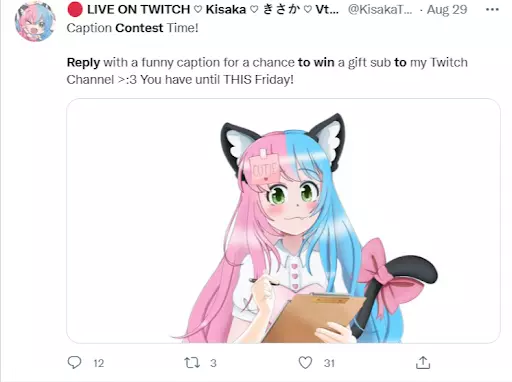 9. Cross-Platform Contests
Yes, this may appear to be a counterintuitive idea, but it is a great way to promote your less successful social channels.
Cross-platform contests can be very effective, especially when promoting your products if your Twitter channel is your strongest platform and you want to grow your Facebook audience.
In case you're also struggling to maintain content across all the platforms, we have a great social media management tool called SocialPilot that fits the bill.
It is a scheduling and publishing tool which allows you to manage posting customized content across multiple platforms. A single dashboard will allow you to schedule content on multiple accounts on different social channels in one go!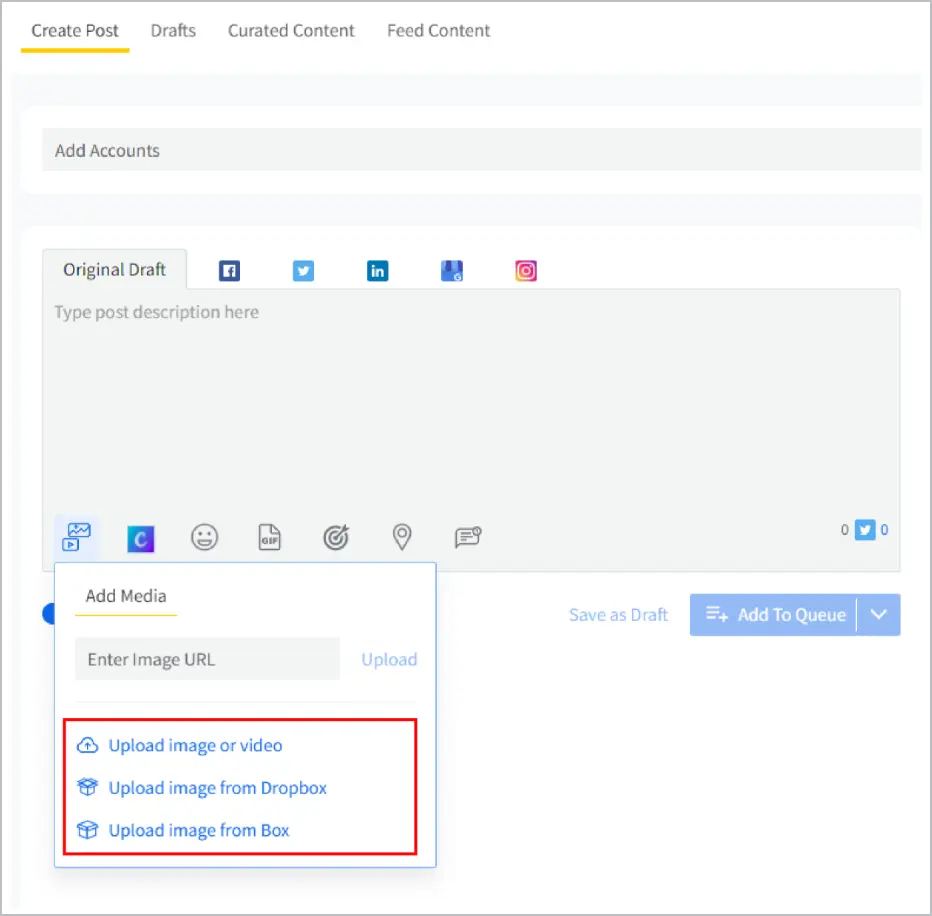 This helps you plan your content marketing strategy way ahead of time so you dont miss out on any opportunity.
Now, getting back to our list of best contest ideas, the next in line is,
10. Caption Contests
A caption contest would be ideal if you're looking for a fun contest. They are simple to organize but enjoyable to participate in.
Simply write a blog post about the contest, including the photo, and ask users to tweet a caption about the contest along with the hashtag so you can track their entries.
11. Fastest Correct Answer
It is one of the quickest Twitter contests you can put together, as well as a powerful short-term contest.
The key here is to generate as much hype as possible before launching it. It differs from other contests in that most contests are designed to generate buzz after they are launched.
The duration of the contest can also be used to divert attention away from your competitors, as contestants must be focused and on time to win.
Oh! We do have some additional Twitter contest ideas for your business.
11. Creative Answer To Win
Followers are asked to participate in a 'creative answer' competition by answering a question from you using a hashtag. The answers must be as creative as possible, and you will select the winners and their ideas.
People enjoy it when they can actively participate in a campaign and use their creativity and wit to win prizes.
This type of campaign could be as simple as asking a fun question about your brand, or it could be an innovative idea in which you want your audience to participate.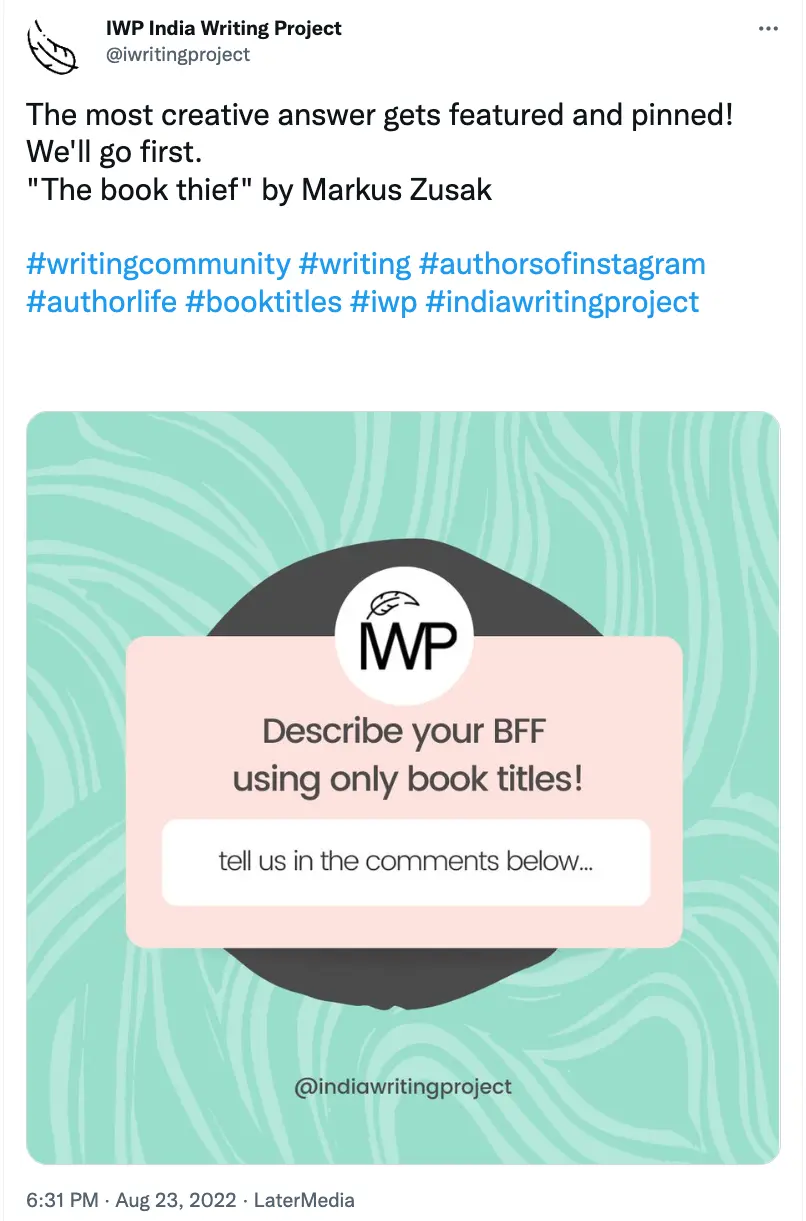 12. Sweepstakes
Sweepstakes is one of the most effective ways for a company to use Twitter as a lead magnet. You can organize various types of sweepstakes on Twitter based on your marketing requirements.
If your goal is to get more people to visit your website, simply include the URL in your tweet and encourage your followers to retweet it.
Later, you can simply choose a winner at random from the pool. You can ask your audience to use your hashtag and then track its reach using a hashtag tracking tool.
Conclusion
We hope you find these suggestions useful as you plan your next contest. Think outside the box and try to connect it to your audience.
Don't ignore your competition once it's up and running. Make sure to thank users for participating, tweet reminders to enter, retweet the best entries to generate buzz, and show others what they're missing out on!
Most importantly, remember to have fun while running your next Twitter contest!