How do you know, for example, whether your brand's online reputation is positive or negative?
How do you know whether your social media campaigns are generating desirable results?
Without social media monitoring tools, you risk being left in the dark about online conversations surrounding your brand.
Social media monitoring gives you real-time visibility into every online conversation that your audience is having about your brand.
When used strategically alongside your social media marketing tools, social media monitoring helps you reach more customers, build brand loyalty, improve your marketing campaign ROI, and even mitigate the impact of negative online conversations.
Before we get into the best social media marketing tools to use in 2023, let's explore what social media monitoring is and why it's so important.
What is Social Media Monitoring?
Social media monitoring is the process of tracking conversations across multiple social channels in order to know what's being said about your brand's product, campaigns, customer service, etc.
It's a strategy that's often combined with social listening, which is the monitoring of industry-related information like trending topics or competitor activities.
According to SocialMediaToday, social media monitoring and listening are significantly underutilized by marketers. That said, almost 61% of businesses surveyed now have a social listening system in place. Of those who have implemented social listening, over 30% use it for brand sentiment and reputation management. This is followed by brand awareness, industry trends, and competitive and campaign analysis.
No matter what your goals are, there are numerous benefits to implementing a social media listening strategy. Perhaps you are launching a new product and want to gauge customer feedback. Or you might be working with an influencer marketing agency and want to analyze your latest campaign by monitoring the number of brand mentions.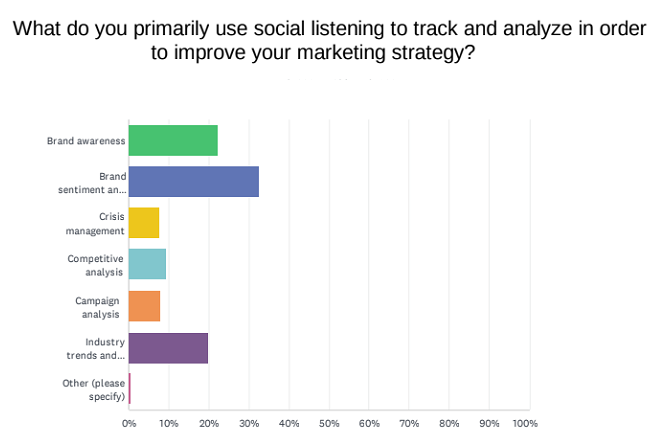 How can you pick up conversations, pinpoint mentions, and gauge sentiment on such a large scale? Social media monitoring tools let you search for and track keywords, mentions, phrases, and hashtags across social and online channels.
Social media monitoring tools can even integrate with your CRM and CCaaS solutions to enhance your social media communications and omnichannel customer journeys.
Most social media monitoring tools can also help you schedule tweets and other social media posts in advance, allowing you to optimize your content strategy and reach your audience at the most effective times.
How Social Media Monitoring Benefits Businesses
Your brand's social presence, campaigns, and communications depend upon effective social media monitoring. How? Let's discuss.
Tracks Your Campaign and Communication Effectiveness
Like most brands, you're probably active on multiple social media channels. It's important to establish whether your campaigns and communications across these channels are garnering attention. You can do this by analyzing engagement metrics like comments, likes, and shares.
However, simultaneously tracking the effectiveness of your Facebook, Instagram, Pinterest, and other social campaigns can quickly become overwhelming.
Social media monitoring tools streamline this process, using automation to extract and centralize performance metrics. You can leverage this real-time data to quickly and accurately gauge the success – or failure – of campaigns and communications.
Monitors Your Industry Trends and Competitor Activities
Creating content that relates to trending topics is a reliable way to garner organic traffic. Social media monitoring helps you capitalize on trends by ensuring that you stay up-to-date with popular industry topics and audience interests, which can then be used for content inspiration.
Your competitor's social activities can be used as a source of inspiration, too. Thanks to social monitoring, you can get the latest scoop on what your competitors are talking about and use these insights to fuel your own creative process.
For example, by aiming to generate content that fills in gaps left by your competitors, you can offer your audience additional value and drive more potential customers your way.
Boosts Audience Reach
Influencer marketing is a powerful social media marketing technique that can help you reach your target market and boost brand trust on social media.
50% of Millennials and 52% of Gen Z shoppers trust the brands and products that influencers advertise on their social platforms. As a result, influencers have impressive swaying power over their followers' purchasing decisions.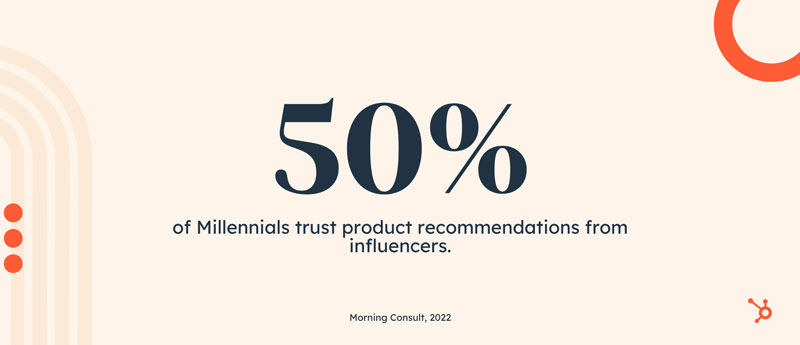 Social media monitoring tools can identify influencers whose online follower base consists of your target audience. From there, you can reach out to these influencers with a partnership opportunity. This collaboration can significantly accelerate your brand awareness, build credibility, and drive conversions.
Social media monitoring tools can even help you track the engagement of your Instagram followers, which can be a valuable metric for measuring the success of your social media marketing efforts. This information can be used to refine your content strategy and build a stronger relationship with your audience.
Helps Improve Marketing Strategies
Your marketing strategies should be continuously evolving in response to the demands of your target audience. But, instead of having to individually ask every potential customer for feedback, you can use social monitoring and listening tools to gauge audience pain points, interests, and preferences on a massive scale.
Essentially, you can use what your customers are saying about you online to influence your marketing strategies. If customers respond to your latest Instagram ad with positive comments, tags, and reviews, you can use these insights to strengthen the successful elements of your campaign.
Similarly, if you're receiving negative feedback, you can adapt your strategy accordingly. Complaints about a lack of brand consistency or trustworthiness could be solved with the help of a brand kit generator.
Helps Keep an Eye on Your Brand Reputation
A few negative sentiments expressed online can have far-reaching consequences if you're not careful. Social media monitoring tools meticulously observe online discussions surrounding your brand, assessing the tone of conversations and alerting you of mentions as soon as they are posted.
By keeping a close eye on positive and negative sentiments, you can accurately gauge your brand's reputation and perform swift damage control if necessary.
Don't forget to respond to positive comments too! Promptly responding to both good and bad feedback humanizes your brand and makes your customers feel heard and appreciated.