Are you facing issues in converting YouTube content into different formats?
Have you ever wanted to download a video in your preferred format but can't as YouTube doesn't provide this feature?
In that case, a YouTube video converter is the solution that can ease off all the pressure off your mind.
Whatever your requirement is, a powerful YouTube converter can help you convert videos in MP4, AVI, MP3, and numerous other formats.
But which is best suited for your business?
Are the services offered free or subscription-based?
We have picked some of the top YouTube video converters that can help you solve your problems.
But before we jump onto that, let's discuss why a YouTube business channel needs a video converter.
Why Do You Need a YouTube Converter?
Being an active content creator, you need inspiration from other content creators too. You need to be aware of what's working and what's not. Sometimes, you might feel the need to use some clipping from the existing content on YouTube. Other times, you just need the audio version of the file.
Whatever be the reason, a YouTube video converter that can convert YouTube videos to MP3, MP4, AVI, or any other format is a must-have for a content creator.
Let's discuss why you need a YouTube converter:
1. To Increase your Creativity
Once you have converted a YouTube video into any of your desired formats, you can view that video from the luxury of your smart device to take inspiration from the content others are posting.
You can analyze different aspects of the content and understand what makes it successful content on YouTube and why people love it.
2. Be able to Use Content Offline in Any Format
You can easily have access to the content piece offline and that too in your desired format. You can convert YouTube video to MP3, MP4, or any other format and use it for your benefit.
But keep in mind if you are using the content of any other content creator and publishing it back on YouTube, be aware of the penalties for copyright infringement. Don't fall into unnecessary trouble without checking every aspect of copyright claims beforehand.
3. Access to YouTube Content Anywhere, Anytime
Sometimes, you might have trouble with your internet issues and want to access a YouTube video immediately. What options do you have?
Having a youtube video converter MP4 or any other video format converter will help solve your troubles within no time. These are some reasons you might need a powerful YouTube video converter.
Now let's jump onto the crux of discussion and check out some of the best YouTube video converters available in the market.
8 YouTube Video Converters to choose from
Handbrake is one of the top YouTube video converters and commonly used software for most Mac users. It is a free tool also available for Windows and Linux users apart from being high in demand on macOS.
Handbrake is an advanced, feature-loaded tool that can seamlessly help you convert a YouTube video to MP3, MP4, MKV, MPEG-4, MPEG-2, AVI, or any other desirable format.
It is a professional tool and is ideal for users who have experience using powerful tools with exclusive features. You also get build presets, so you don't need to search for different formats that your system supports.
It has a rudimentary, sleek, and well-designed interface and is an open-source, free tool ideal to solve all your conversion issues.
It is a complete package with options like selecting the chapter/title, subtitles, queue encodes, batch scan, and different formats to choose from.
If you don't want to get on the learning curve that Handbrake comes with, you can explore other options on this list too.
Pros
It has multiple presets for conversion into any type of format available
It is totally a cost-effective tool and provides all the functionalities for free
You can even customize and create your preset for better conversions
Cons
The interface feels a bit outdated
Sometimes, you might experience some bugs and lags, but that can be fixed overtime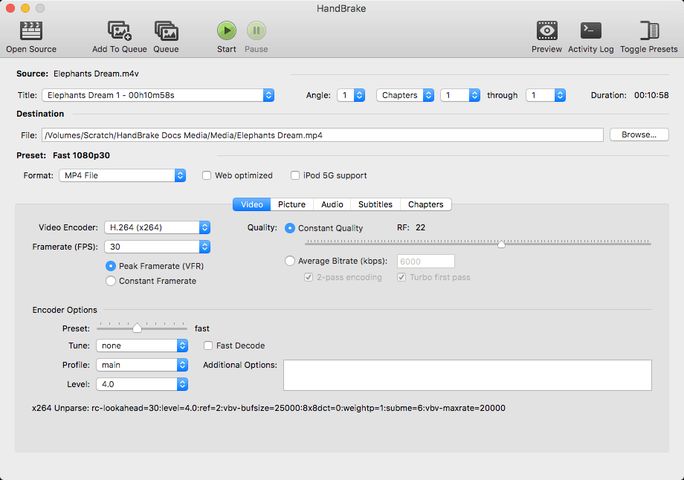 ---
Freemake is another leading YouTube video converter with excellent editing tools, unlimited format support, and a user-friendly interface. You can use this free advanced tool for converting any video on YouTube to your desired format.
Apart from YouTube, you also have the option to download and convert videos from platforms like Dailymotion, Vimeo, among others, so that you are not limited with conversion options.
You can directly download the video and convert it to any format of your choice. It will save you a lot of time and energy to perform these tasks individually.
With its predefined settings for different smart devices available in the market, it is a versatile tool.
Some of the additional functions that make Freemake video converter a great tool are: you can embed videos on the website, rotate, rip, cut content clips easily.
Pros
The conversion process is fast and smooth, and it has an intuitive interface
It supports almost 500 video formats available and has tons of exclusive functionality that aren't available in any other video conversion tool.
You can convert 4K videos with full HD online with ease
Cons
The customer support is average
It lacks good customization options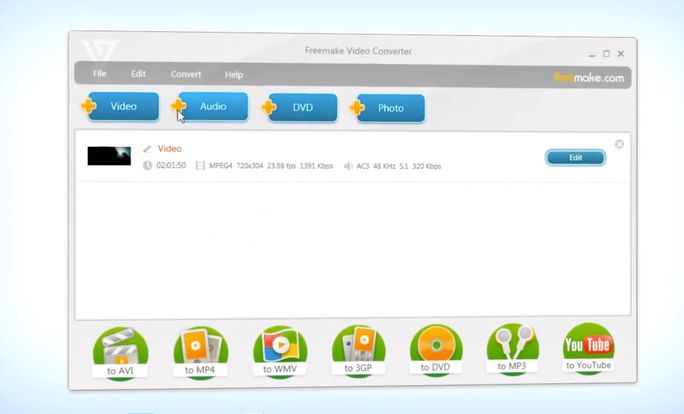 ---
If you are a beginner in handling a YouTube video converter tool, then Any Video Converter is one of the tools you need to access. It is one of the intuitive and super easy tools to use and convert YouTube videos. You just need to upload a video you want to convert, and then you have multiple options to tweak the video and convert it to your desired format.
Any Video Converter can support over 100 video formats and generate output in over 165 formats. The converted content is guaranteed to be 100% lossless quality so that there is no compromise in the quality of the result.
You also get an inbuilt video editing tool that can help you crop, trim, or rotate videos according to your preference. It is free and has a simple, user-friendly interface, making YouTube video conversions a child's play for amateurs.
Pros
The UI/UX is user-friendly and amazing
You get multiple features for a great experience
Cons
The price is a bit on the expensive side
It takes around 30 minutes to convert a video file compared to other tools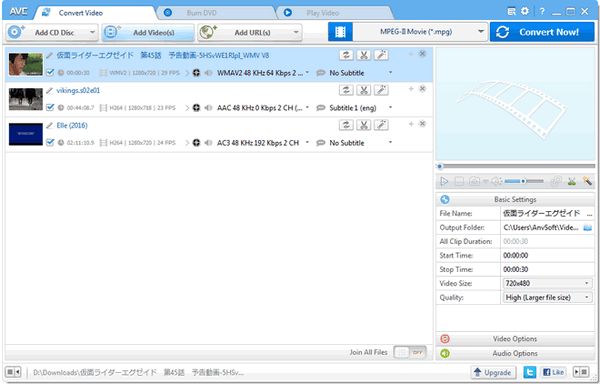 ---
Free Video Converter from the house of DVDVideoSoft is an amazing converter tool that you can use for your YouTube videos. It can convert multiple videos into your desired format within no time. Its easy-to-use interface provides some top output formats like MPEG, MP4, AVI, and MP3.
It also enables its users to merge multiple converted files into a single file and even select the format of the merged file.
No doubt, it has limited output options compared to other top conversion tools, but with its wide range of features and easy usability, it is still a great tool to access.
Pros
It supports numerous codec versions
It has pre-build presets for a smooth conversion experience
Cons
The downloading options are a bit confusing
It leaves a watermark at the end of conversion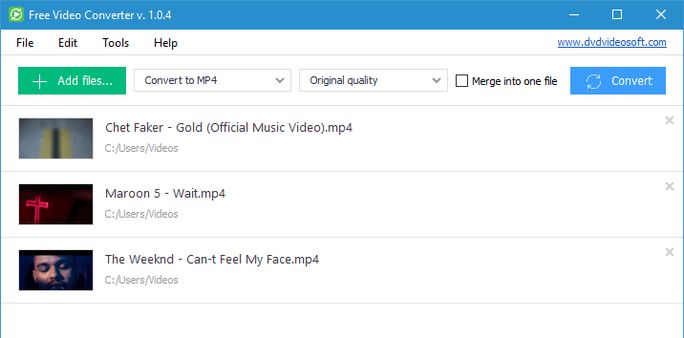 ---
Prisma Video Converter is a great tool to solve Mac device compatibility issues. It is an online video converter that supports all the top video formats and conversions in batches.
It has great optimization features, and you have plenty of features like resolution and frame rate edits, setting up the output file's size, setting compression and encoder rates, and a lot more.
You can easily load all the ISO files containing all the video files without any extraction. Apart from all the conversion features, you also can preview the output result so that you don't face any troubles.
It also provides a comprehensive video editing tool that can help you add your watermark, adjust brightness settings, add text overlays to your output, and crop and adjust your video.
One of the significant drawbacks of the free version is its company's watermark. But if you want to erase the watermark, you can either buy the pro version of the tool or use some third-party watermark remover.
Pros
It has a high-speed performance rate and converts video formats quickly
It can extract and convert files from DVDs
You can manage the sound and video quality of your output
Cons
You get a lot of popups with the free version, which spoils the experience
The interface is a bit too old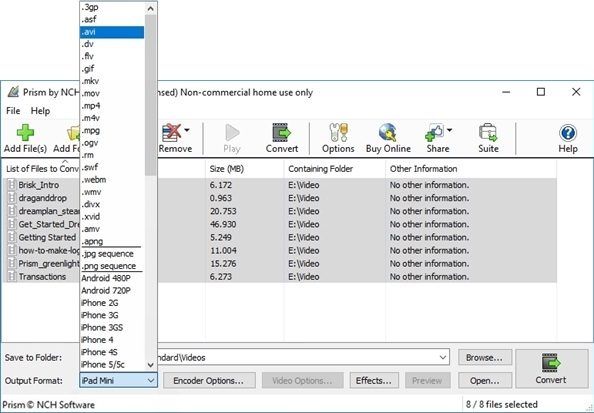 ---
If you want quick output results, then Gihosoft Free Video Converter is the tool you should get your hands on. Its ability to convert and optimize a YouTube video into any top desirable format makes it among the top YouTube video converters. It supports output formats like FLV, MOV, WMV, AVI, MP4, SWF, WEBM, ASF, and 3GP.
With its easy-to-use interface, you can seamlessly convert a YouTube video within a few clicks. Anyone without any prior technical knowledge can scroll through all its features as it has simple usability features.
You can also use this free tool to edit videos, burn videos to CD or DVD, download videos, and of course, convert them. It is a powerful 360° tool that solves all your issues in one place.
Pros
It has a clean and simple setup
You also have multiple downloading options
It has detailed instructions sections that assist you with the usability
Cons
Sometimes you might experience bugs
It can be difficult to process a heavy file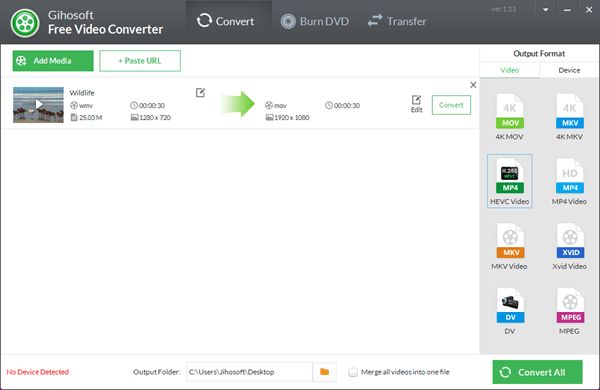 ---
DivX video converter has many useful exclusive features for input and output in the conversion process. You can upload and convert a file having multiple format options.
It has both free and premium version, but you can access most of the important features using the free version only. It has a smooth and clean interface that helps you seamlessly download and convert a YouTube video file according to your preference.
With tons of customizations options, it also offers the ease of uploading the converted file directly to Google Drive or Dropbox.
With its additional features like changing the aspect ratio, altering the resolution, and tweaking the bit rate, it is one of the ideal tools for any business to convert a YouTube video.
Pros
It is simple and easier to use platform
You don't require any technical experience to master the use of this platform
Cons
A bit slow and might take some time in the conversion process
Doesn't have a great UI/UX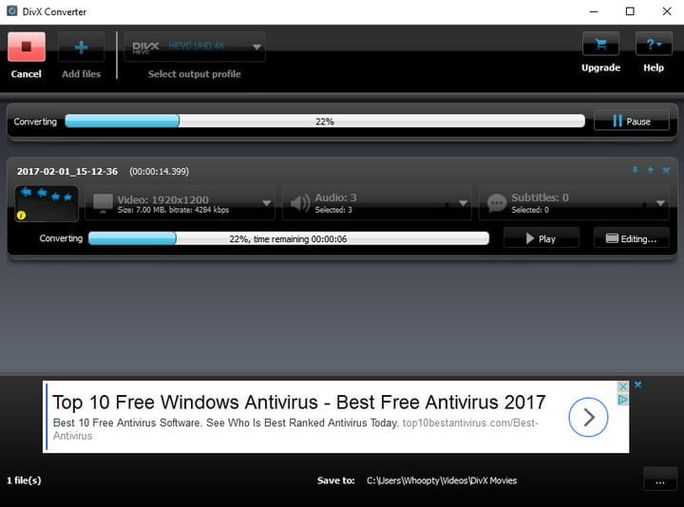 CloudConvert is an online YouTube video converter that helps you perform the conversion task without downloading an app on your device.
If you aren't used to converting files frequently but want to extract a few YouTube videos into your desired format, you can use this amazing web-based conversion tool.
It can give you the output in 218 formats and provide you with folder monitoring and batch converting features. You can even convert multiple files at once and save your time and effort.
It also offers its plugin, which you can embed in other audio or video software hubs. You can choose the output option of the file and get the converted file version directly to your Dropbox or Google Drive via email.
Pros
You don't need to download it on your internal hard drive
It provides great functionality and performance
You have multiple customization options available
Cons
Its servers might have some connectivity issues
It lags when dealing with a heavy file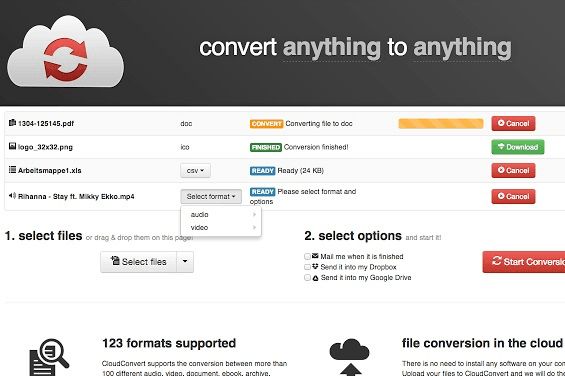 So, are you ready to Convert your YouTube Videos?
Being into the content creation business, you'll need the assistance of a YouTube video converter now and then.
If you want to convert daily, go with Freemake or Any Video Converter, but if you just need a quick convert once a month or year, go with Gihosoft.
These tools will help you kickstart a successful YouTube channel, help you create and get inspired by great content to gain an abundance of subscribers.
All the best, and choose the best tool for your business requirements.
Apart from that, if you need any help related to content scheduling, creating a content calendar, managing and optimizing your top social media handles, SocialPilot is there to help you.