YouTube, a video content platform where more than 120 million people are active daily and currently used by more than 2.1 billion users globally, can indeed act as an excellent platform for brands to market their products.
Most of the target audiences of brands are active on YouTube.
YouTube is more than just a social network/video-sharing website. It has become the second-largest search engine next to Google itself. This has led brands to create different strategies for marketing their products or services on YouTube.
The process of making engaging video content around the product or service for advertising or promotion or even attracting traffic on websites is a form of marketing known as Video Marketing.
But just making videos on YouTube is not enough for brands. To ensure that their target audience watches the videos, the reach of their content should be maximized. This can be done with the help of some YouTube video marketing software.
Before we jump to the top Youtube video marketing software list, let us first understand all about this software.
What is YouTube Marketing Software?
A YouTube marketing software allows you to optimize your video content and channel on YouTube. In short, it makes sure that your content is reaching the intended audience by suggesting appropriate keywords and providing analytics of what is working for you and what is not.
These YouTube video marketing software assist brands in maintaining an overall professional look for themselves in the eyes of their target audience. As the reach of the content will increase, there would be more awareness about the brand among the potential customers.
By using YouTube marketing software, you will be able to make yourself stand out from your competition.
Now, without any further ado, it's time to discuss what you came for.
Best 15 YouTube Marketing Software for Brands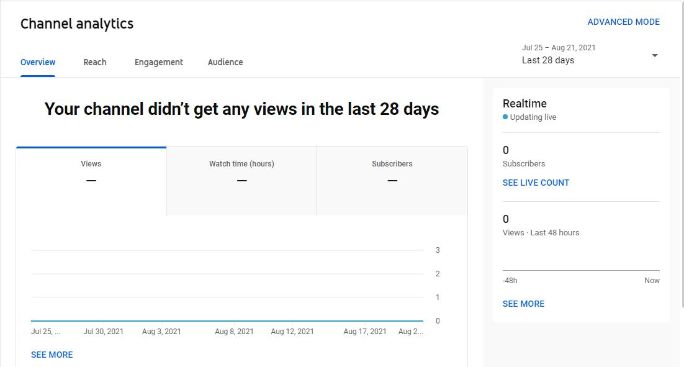 YouTube Studio is a video marketing software that YouTube itself offers for free. You can open YouTube Studio by clicking on the profile picture of your YouTube account and then going to the creator mode.
The software keeps an eye on the performance of your videos and provides analytics which is on the following parameters of your videos:
Overview
Reach
Engagement
Audience
The Overview tab shows the number of views and the total hours people have spent on your video. This tab offers various features such as a real-time activity tracker, a graph of likes vs. dislikes, and, most importantly, an audience retention tracker.
The audience retention tracker counts the number of people who watched your video until the end and those who left it in the middle.
Unlike the Overview tab, the Reach tab analyses what was the impression of your video. This means the tab shows the record of views when the thumbnail was shown on YouTube.
The Reach tab also gives you data on how your audience stumbled across your videos via the YouTube search box, suggestions, another playlist, or some other source.
And lastly, the Engagement tab. As the name suggests, it focuses on the engagement gained by your video. The tab shows viewers' engagement in hours and average watch time in hours on your videos. It also gives insights into a range of demographics that are engaging with your content.
Apart from being a reliable marketing tool, it is also a place to edit your videos.
Pros
Free to use
Easy to use
Generates backlinks
Cons
Can't do competition analysis
There are many rules and restrictions of YouTube that you would have to follow
Some of the data is difficult to comprehend
---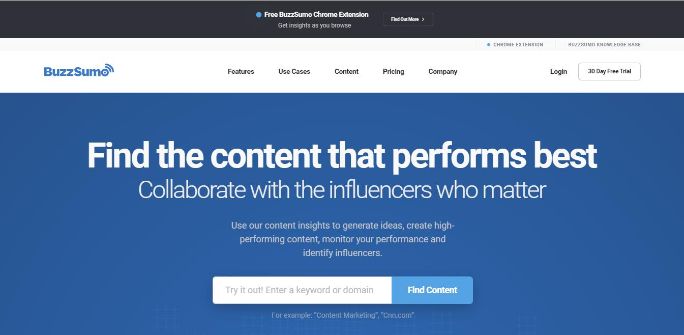 If you want to learn more about what kind of content works for your brand and what doesn't, BuzzSumo should be your go-to YouTube video marketing software.
On BuzzSumo, you can gain ideas for content creation based on any keyword. It also monitors the performance of your videos and provides analytics. One of the specialties of BuzzSumo is its ability to find the right influencer for your brand.
You can give BuzzSumo a shot by using their one-month free trial. Credit card credentials are not required, so you can get started immediately without wasting any time.
Pros
Provide content ideas
Results can be filtered
Builds backlinks
Cons
Can be difficult to operate for the new users
Sometimes doesn't properly performs well with slack
Many users find it to be a bit costly
---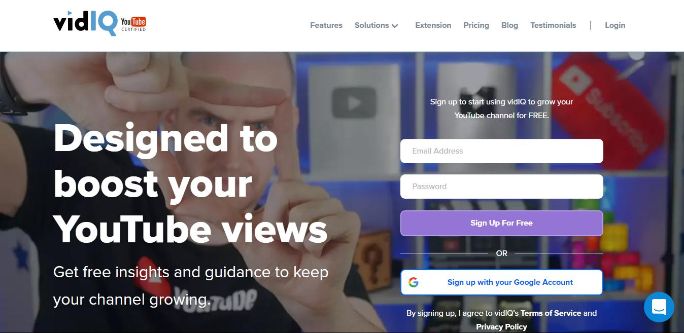 VidlQ is an officially YouTube-certified video marketing software. Like BuzzSummo, VidlQ offers the latest trending topics that you can cover in your video based on the keyword. The software also lets you gain knowledge on what your competitors are up to.
VidlQ provides a scorecard for your YouTube videos based on parameters such as performance, social media engagement, SEO Feedback, the controversial keywords used, and many more.
These essential parameters are usually very complicated to monitor within the YouTube studios. Hence YouTube Studio is a bit difficult to use as compared to VidIQ.
If you don't have any ideas for keywords, then VidlQ can also help you generate new keywords with its Keyword Inspector Tool.
Pros
VidlQ software is easy to use
It also has Firefox extension
The customer support of VidlQ is very active and helpful
Cons
Only one user at a time for lesser premier plans
Consumes too much data
The free plan offers very limited features
---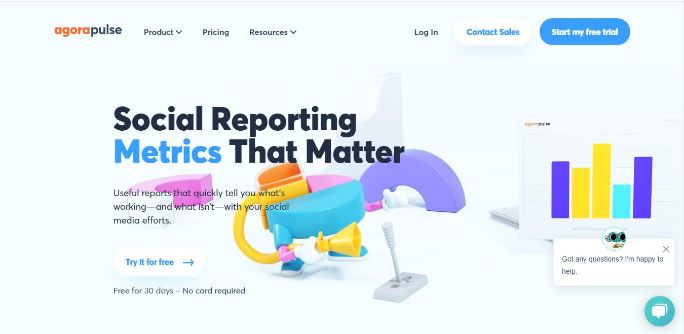 Agorapulse helps you create an improved social media strategy by determining what content is best for you, tracking performance, and recommending what content to post next. As your YouTube channel gains popularity, you can expect more DMs in your inbox than ever.
With Agorapulse, you can easily monitor all the messages received in your inbox. This feature makes Agorapulse relevant for you, especially when your channel grows at a large scale.
Pros
Agorapulse offers comprehensive analytics and reports
Have ability to respond to Linkedin DMs
Agorapulse has intuitive interface
Cons
Team members can't collaborate
Does Not allow scheduling
Limited search functions
---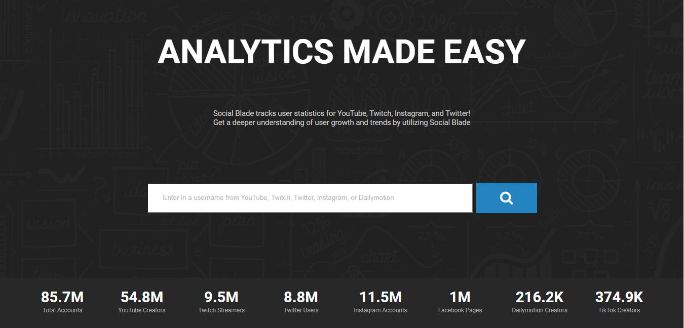 Social Blade assists you in growing your channel by providing a ranking for your channel, the right influencers for promotion, and competition analysis. Apart from YouTube, you can also get insights for growing your channel on other online video content platforms like Twitch, Facebook, TikTok, and many more.
Choose Social Blade if you are planning to establish your brand's presence on multiple platforms at once. According to the Social Blade website, there are about 54.8 million YouTube creators currently using it.
Pros
Provides guidance for new YouTubers
Dose competition analysis for free
Offers real-time data
Cons
Has limited functions
Sometimes the data provided is not accurate
Not very useful for platforms other than YouTube
---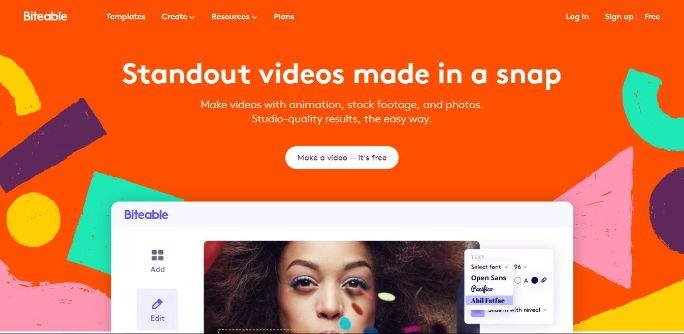 Biteable is a different type of YouTube marketing software than the others. It is a tool that aids in making your videos more engaging by using stock videos and animation. As engagement on your videos will increase, your subscribers' count will also increase, all with the help of Biteable's unique animation features.
You can get started on this platform for free. Companies like Microsoft, Google, Amazon, and Shopify have already used their stock footage and animation library. If you think it's making a difference, you can opt for their different monthly premium plans depending on your requirements.
Pros
Very easy to use
Consists of many template that a good visual appeal
The customer support is available 24/7
Cons
Have limited range of fonts
Can't be used for instagram videos
With free plan videos can't be downloaded
---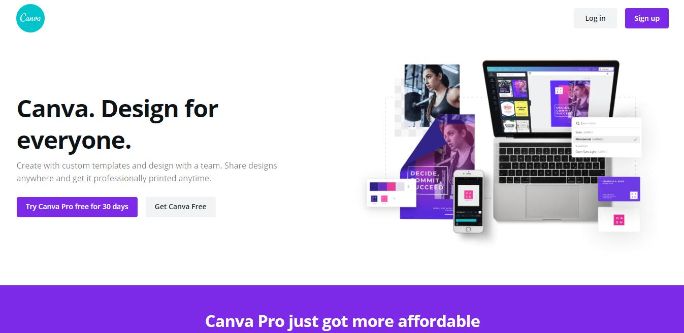 If Biteable provides high-quality videos and animation, Canva delivers high-quality images for your videos. With Canva, you can also create eye-catching thumbnails for YouTube. Canva also believes in increasing your content quality to grow your channel.
It is a very easy-to-use online platform with more than 250k free templates and many available styling and customization options. If you buy the premium version, you can access more free templates, stock videos, and graphics.
Pros
Easy to alter and edit the designs
Wide selection of templates are available
The available templates can customized
Cons
Does not have the option of local storage
The mobile application don't have the same features as the desktop version
Free version offers very less features
---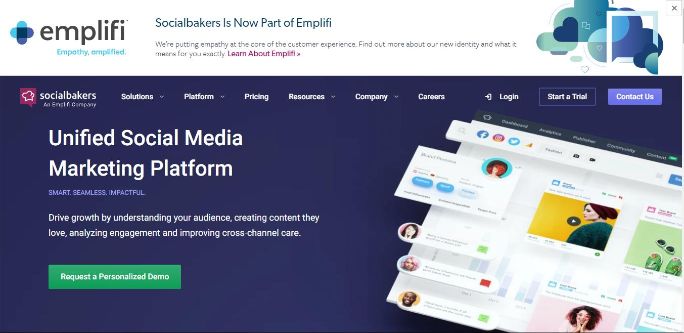 With the help of Artificial Intelligence technology, Socialbakers recommends content ideas that your target audience might be interested in watching along with important trends to understand the market.
You can get your content strategy improved with Socialbakers. Many world-renowned organizations such as Discovery Channel, Estée Lauder Companies, and UFC put their faith in Socialbakers for staying ahead in the game.
Pros
Offers good user experience
Monitors campaign
Provides comprehensive analytics
Cons
Customer service is not up to the par
Does not allow to post stories of instagram
Does not allow scheduling for instagram
---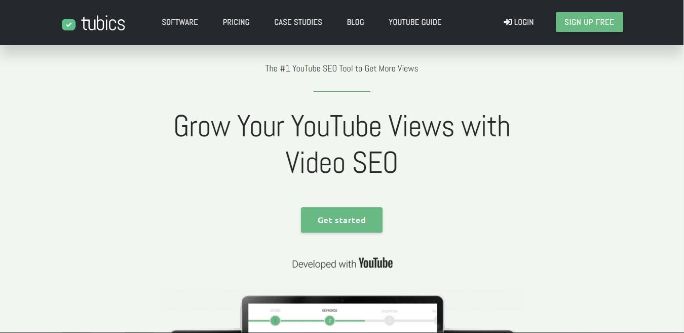 Apart from making engaging videos and statistical analytics, another way to do YouTube video marketing is to be on-point with your Search Engine Optimization (SEO) game. Tubics gives you a step-by-step SEO checklist to bring organic traffic to your videos.
As Tubics was developed in association with YouTube, you can be sure that the output you are getting from the software will always be accurate and insightful. Besides SEO suggestions, it can also be used for competitive analysis, testing your thumbnails, and content ideas.
Pros
Provides good customer service
Easy to set up
Accurate data
Cons
Not very quick to respond
Sometimes there can be glitches in the software
Multiple channels can't be operated on the software using a single gmail account
---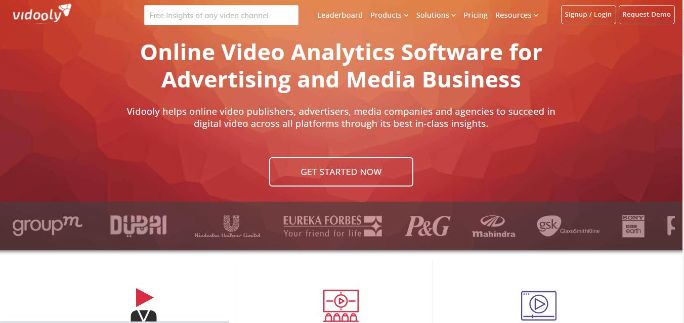 Vidooly is a video marketing software useful for advertising agencies, digital marketing agencies, or brands looking to make a solid online presence. It has three product suites that cover almost everything you need for YouTube video marketing. They are:
LeaderboardIt helps you compare your growth with other video publishers or competition.
Brand IntelligenceBrand Intelligence is a tool that assists you in making crucial video marketing strategy decisions.
Creator Dashboard It is a valuable tool for driving organic traffic to your videos.
Other than these, there are also many other product suites that you use. Each product suite has different pricing.
Pros
Customer support is reliable
Offers webinars on variety of topics related to social media marketing
Reports include insights on the target audience
Cons
User interface can be a little overwhelming at first
Doesn't provide scheduling
Sometimes users get confused on what package they should opt
---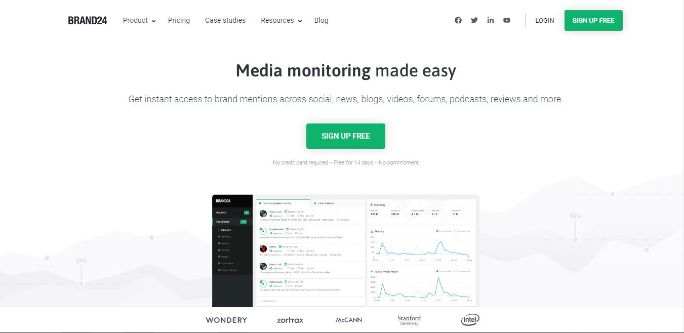 Brand24 is a beneficial YouTube marketing software that lets you know what your target audience says about your brand online. It keeps track of all the positive comments and responses by customers who are unhappy with your brand.
It also measures your PR efforts and monitors all the Hashtags you use. You can start using this platform free of cost for the first 14 days. Don't worry; your credit card information is not required. If you are satisfied with the free trial, you can buy their monthly subscription starting from $49 per month.
Pros
User friendly interface
Tools optimize the process of social media marketing
Seamless integration
Cons
The customer support is not very proactive
Sometimes tools provide data that is not relevant
The tools don't have the CRM features
---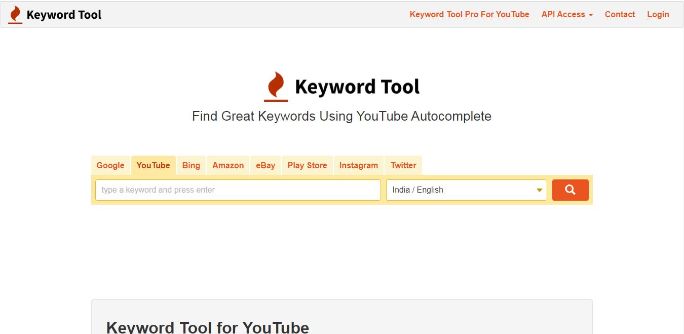 Like Tubic, Keyword Tool also assists in bringing organic traffic to your videos by providing you with the right keywords that you can use in the description box. Most of the time viewers discover new videos when appearing in their YouTube suggestions. And this can only happen if you have correctly optimized your channel.
That is why Keyword Tool can come in very handy for growing your brand awareness. It is free to use the tool. With Keyword Tool, you can be sure that your videos will be visible to the right audience.
Pros
It's a ideal tool for SEO professionals
Provide comprehensive data
Offers real time-analytics
Cons
Does not provide keyword analytics in free plan
Restricted till keyword search
There is no free trial
---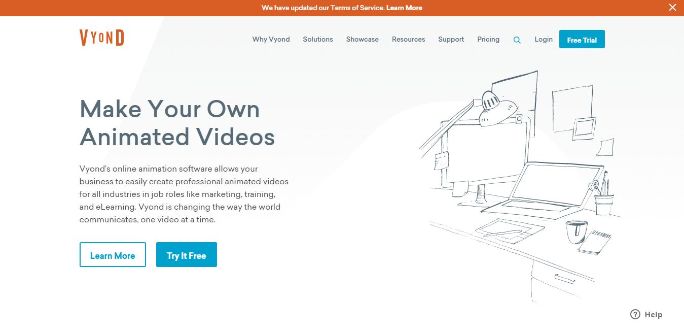 Like Biteable and Canva, Vyond also focuses on providing engaging videos to grow your audience. Unlike others, Vyond specializes in offering your brand professional animated videos. The platform has an animation for multiple domains like marketing, training, e-learning, and even customizable animations for your brand.
Creating animated videos has never been easier. You can try Vyond for free. They have got multiple monthly and annual subscriptions for you to select.
Pros
A large number of character and props are available
Easy to use
Provides high quality videos
Cons
Many important features are only available in paid versions
The app version is not very responsive
The library search is not very good
---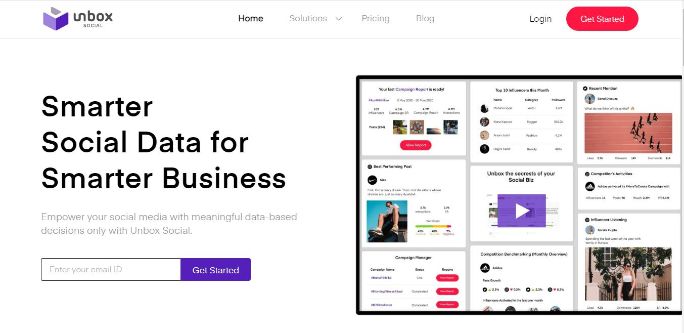 If you are trying to make a personal brand on YouTube, Unbox Social should be your chosen video marketing software. The platform lets you know your audience's demographics so that you can plan your marketing campaigns accordingly.
Even though Unbox Social specializes in personal branding, many businesses use Unbox Social for YouTube video marketing. Famous enterprises like Netflix, Swiggy, and Lakme are a few of them.
Pros
Tracks competition
Tracks campaign
Monitors end-to-end funnel analysis
Cons
Data sometimes can be inaccurate
Free trail don't have all the premium features
Doesn't offer tutorials on how to operate the software
---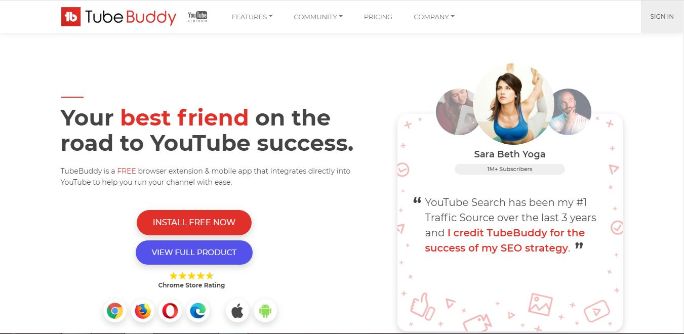 Tubebuddy is a browser extension that is an excellent tool for marketing your YouTube channel. The extension provides you with advanced keywords that you can use to create content as well as irresistible video titles.
By using Tubebuddy, your videos will gain more organic traffic, and they will be ranked higher in the search results.
Pros
Large and active community
Reports are very detailed
Also supports Firefox, Safari and Internet Explorer
Cons
Low tier-plans allow only one channel to operate
The A/B testing has limited abilities
Dashboard can be confusing for beginners
Final Thoughts
These were some of the best YouTube marketing software available in the market. Each of them has different features and capabilities. So you select the marketing software which you think would be best for your brand.
YouTube marketing software is undoubtedly helpful. However, to make an awesome marketing campaign, you need a host of other tools to ensure your content goes live on-time without any hitch.
SocialPilot with its social media scheduling and content calendar features can help you optimize your marketing campaign and make it seamless! Try its free trial today!