Almost everyone is using Facebook nowadays. It isn't so surprising that a lot of people and businesses leverage the immense reach and potential this platform offers. That by itself is part of a really big problem. If you look at your timeline, you're already likely to spot a brand or two with its content fairly prominent. The next time you see that same brand pop up is a pretty long time away.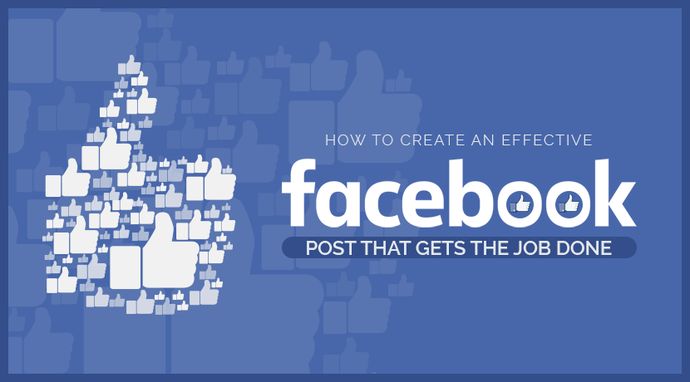 This is because brands on Facebook tend to have to vie and battle for your attention with other brands and even other non-branded pages that seem to pop up and shift around all the time. Does this mean that your brand should steer clear from using Facebook to advertise? Certainly not! For one thing, it's an essentially free platform. Secondly, it allows for connections to be made on a more on-the-ground level. The trick really lies in how you craft your post.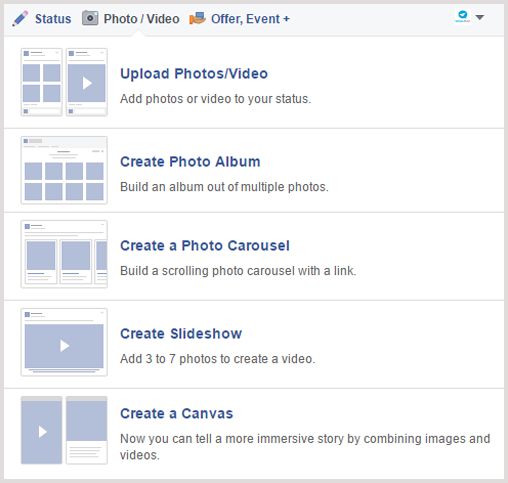 In the above screenshot you will find five different types of posts that you can use to create on your Facebook page. If you click on the photo/video button above the section for posting, you'll find a lot of options available to you. We look at each of these one at a time to delineate the best practices for making it work to your advantage.
1. Upload Photos/Video
This is the most basic kind of post you can have—and still a lot of brands get it wrong. Think about it. Every day, almost everyone you know is posting an image (or many of them) or a video. If you want to be noticed above all that, you need to find a definitive way to stand out. And this is what a lot of brands get really, really wrong.
There aren't any hard, fast rules about posting an image but the most popular posts tend to feature two things:
Something that's still related to your brand.
Something that's very popular to people.
Netflix
Netflix gets this right (and has it easy) when it posts teasers and trailers they got the highest engagement on this page. This is especially true because movies are all the rage these days and people are keen on material and content that continues to feed the fascination. Movies are the epitome of pop culture.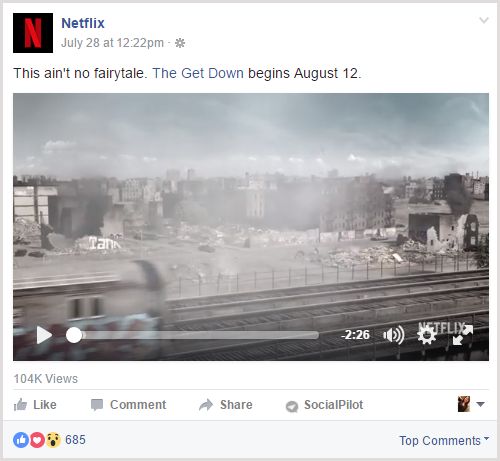 As you can see, the engagement is pretty substantial on this video post, with a reasonably high level of likes and shares, and a good set of commentary to boot. And this is for a post that essentially sells their service! By tapping into the interests of their audience, Netflix is able to "sell" without relying on advertising. Note that the post isn't "boosted" to reach more followers. This means that they didn't pay anything for it.
Walmart
Walmart does one better. With Pokemon Go being such a phenomenon, they crafted this truly genius post that sells their Pokemon plush dolls and encourages engagement through the use of the very popular game!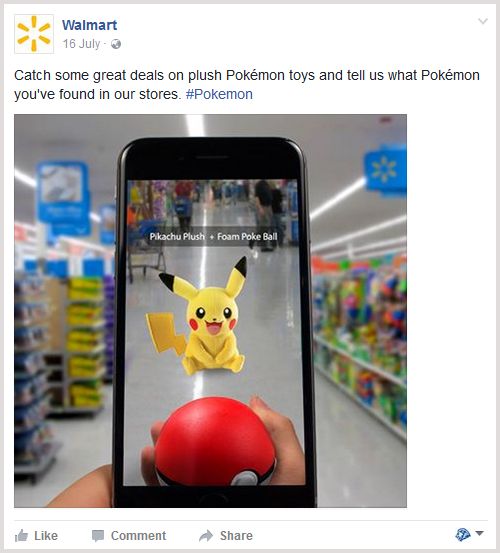 This post received 49k in likes and over 5k in shares and 4k in comments. Again, this didn't cost them any of their marketing revenue. Look at it. The image itself didn't even take much effort to make. These two examples show the secret to a proper image/video post: connect to your audience in a way that matters to them. Don't focus too much on the presentation, focus on the message.
2. Create Photo Album
To be honest, I don't really like photo albums that much. This is especially true when it comes to brands. For personal accounts where you just want to share a whole lot of vacation pictures or party shots, it's fine! After all, your audience would be a small group of people anyway. However, with brands, photo albums tend to split engagement among individual photos within an album.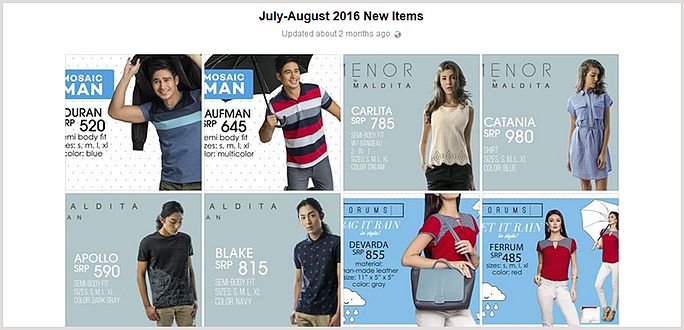 Additionally, when posted on a timeline, they tend to be cluttered. Each image ends up being a very small thumbnail that doesn't grab as much attention as a single great image. There are several exceptions where you can use Photo Albums: if your brand is a retail business, restaurant, or an online shop. Photo Albums are perfect for posting your collection for a month or displaying your menus.
3. Create Photo Carousel
This newest addition to a Facebook marketer's arsenal is actually quite under-utilized. This is partly because they are immediately tagged as advertising. A carousel essential is a set of link ads or even mobile app ads designed to drive traffic to websites or apps. They feature multiple images, each with assigned clickable links. According to Facebook, they drive 30-50% lower cost-per-conversion as compared to single-image ads! That's savings on more conversions.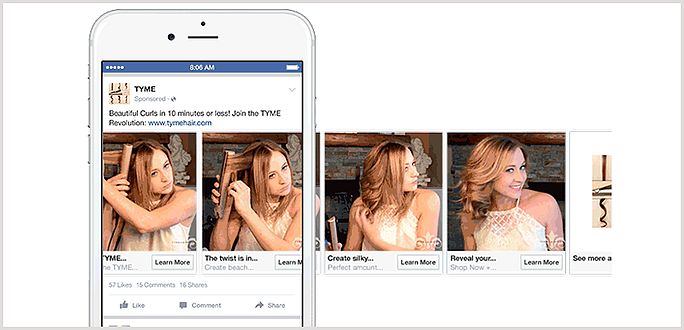 So, how can they be used? Well, carousels have been used to highlight a single product creatively across between 3-5 images. They can also be instructional as you can see in the image above. This allows you showcase a product-in-action in a one single, smooth-flowing post. For those using a mobile app, the carousel also allows the ability to feature the different components of your app as well.
Lastly, the most creative carousels tell stories about the brand or its products. And in a simple yet beautiful way too! It looks like an old-time newspaper comic strip and you should actually tailor the presentation take advantage of this fact. Take note however. Carousels are essentially paid ads and so they will each come with an additional cost. They're worth it if done right.
4. Create a Slideshow
Facebook's slideshow is midway between still images and full-on video. It's the perfect option for those who want a little animation in their advertising but simply don't quite have the production budget to go full video. All you really need are 3 to 7 images to upload. Facebook actually handles everything else from the timing to the pace. One of the best campaigns using slideshow features Jasper's Market in this very simple presentation: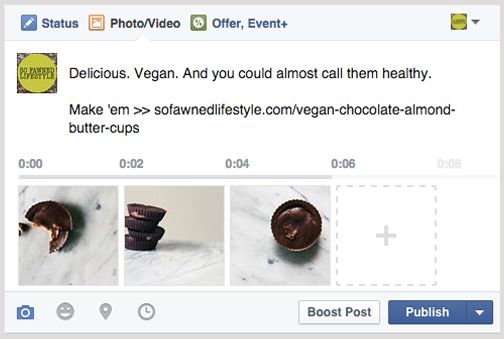 A few things that you have to note: 1. Text overlays are not yet supported. If you want to deliver a message, you have to have it in the image you're using. 2. Audio is also not yet available. Therefore, make sure you don't bank on putting in a compelling soundtrack to accompany your ad. These might seem like draw backs, but the key here is accessibility. In terms of balancing between creativity and flourish, a Facebook slideshow manages to sit firmly in the middle.
5. Create a Canvas
Like the carousel, canvases are also technically ads. Like carousel ads, they're really amazing looking. It is also important to note that, just like carousel ads, people very rarely use them. A lot of people talk about them as though it is simply an app and nothing else. In a sense, with the combination of a video and an image, this format allows you to create compelling experiences.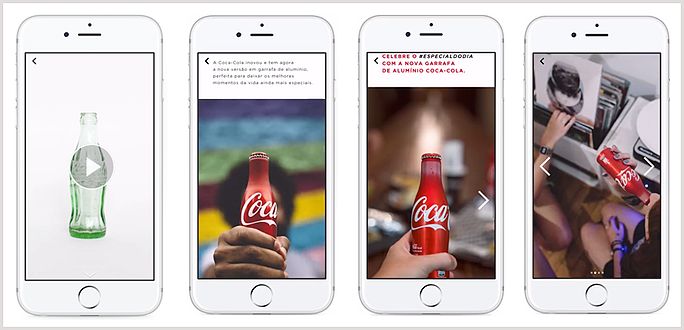 When accessed via mobile or app, they perform just like your typical ads. It's in the clicking of them that you get into what is essentially a website within Facebook itself. Marketers can throw in anything from full videos, image carousels, and even more interactive elements like swappable catalogs and the like. It's slightly more work to build up effectively and properly, but worth the effort. So far, tests by different brands like Gatorade have proven to use it quite effectively.
Additionally, note that this is primarily a mobile experience! So make sure you factor that into your thinking (especially with regard to your target audience) should you decide to go for it!
The Big Question
Of course, the natural thing you need to ask is: which one is best for me and my brand. While we never like to say the words "It depends", it actually still does depend on quite a lot of things. One issue is your budget. If you're a small company looking to save, you should focus on one a single image or video. Just make sure to keep your message consistent with your brand's focus. You'll need to balance that with what's relevant and important to your target.
If you have to stray from this, you can drop the brand message occasionally to focus on content that your audience likes. This doesn't damage your brand image. Quite the contrary. While it doesn't "sell" anything, "fun" posts that just tap into popular trends and issues important to your audience actually cements a connection with them. It humanizes your brand to a degree and will also certainly help with recall.
If you're a bigger brand (or at least have a bigger budget), we recommend exploring newer options such as Carousel and Canvas. After all, with little in the way of brands taking advantage of these, you can make take steps to ensure yours truly stands out. In the end, isn't that what matters?