With 1.386 billion Instagram users worldwide, wouldn't it be great to communicate and reach out to them through Instagram DM on PC?
DM, or Direct Messaging on Instagram, is a chat feature that Instagram provides to its users to engage with followers and customers.
Sure, most of us know that already and you must also know how to DM someone on Instagram. But did you know the benefits of DM for your brand?
You can improve your brand credibility and build a good relationship with your followers by using this private and safe interactive tool.
You can easily trace and access messages for future references and stay in touch with your followers and business contacts.
Instagram DM provides an invincible platform for you to nurture a loyal customer base and build trust. The scope to send customized messages helps to create a lasting impact on your followers and customers.
Ultimately, this serves the ideal purpose of marketing your brand or business on Instagram.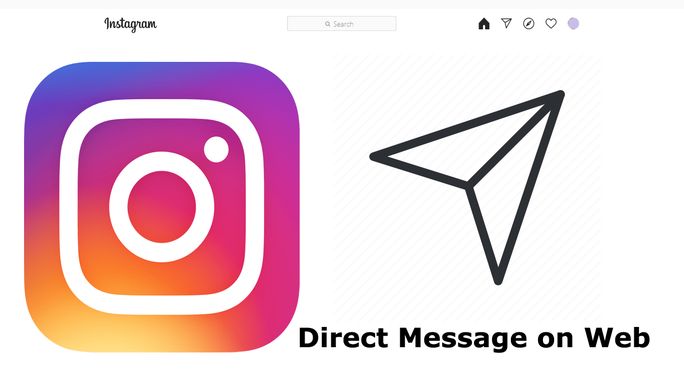 Instagram is a mobile app-focused service, but it has successfully improved many of its features on the web versions, such as viewing posts and stories.
And now, it has the Direct Messaging or DM option to the Instagram website, allowing you to send and receive Instagram messages on PC.
This new feature also allows you to enable the DM desktop notifications to keep you notified of new updates if you are using your computer to access Instagram.
If you are wondering how to DM on Instagram on PC or from your phone, read this guide to learn all the nitty-gritty of sending Instagram DM online.
Prerequisites of Using Instagram DM on Your PC
Before you learn how to DM someone on Instagram, here are some basic requirements that need to be fulfilled for using Instagram DM on Mac or any other PC.
You must have an active Instagram account
You must have a supported browser such as Google Chrome or Safari
Check if you have a moderately stable internet connection
Once you have ticked all three boxes, you are ready to proceed to the next step and learn how to text people on Instagram on computer. Read more to Post on Instagram using PC
Step-By-Step Guide: How to DM on Instagram on PC
Look no further, and follow these easy steps to get started with the new Instagram DM on computers feature and use a bunch of engaging messaging tools to engage with your followers effortlessly. To learn how to DM on Instagram on computers, you need to follow the following steps:
Step 1: Open a supported browser on your computer. To make sure you have the best experience possible, use the up-to-date version of Google Chrome, Mozilla Firefox, or Safari.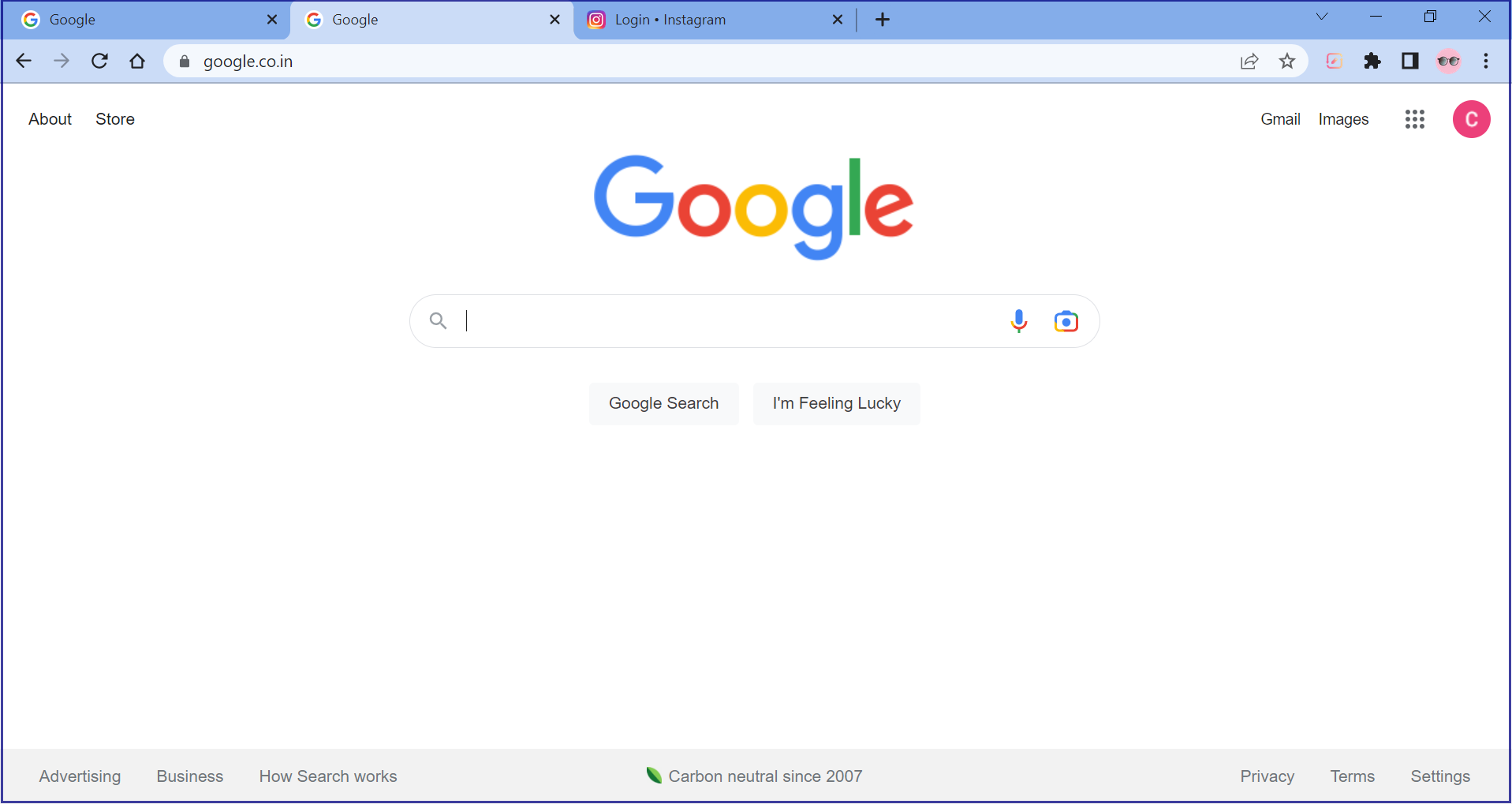 Step 2: Once you are able to open a supported browser, type www.instagram.com on the search bar and press "Enter".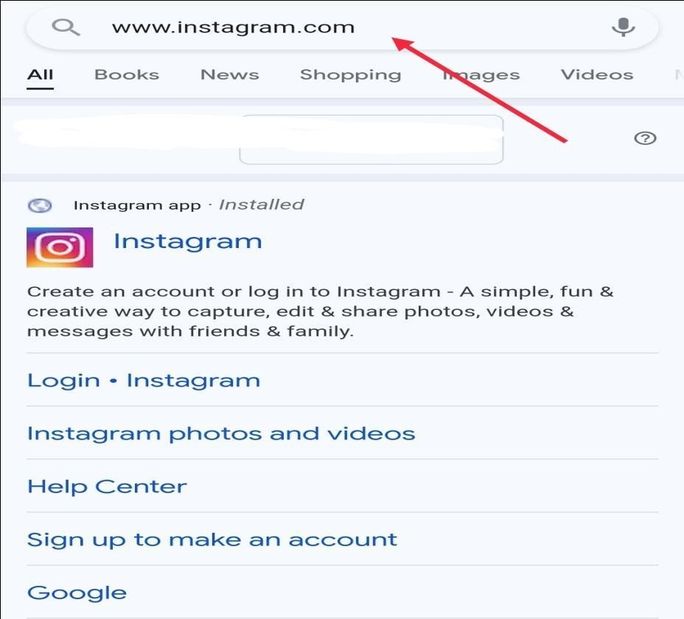 Step 3: Now, when the Instagram login page opens on your screen, log in with your Instagram or Facebook login credentials.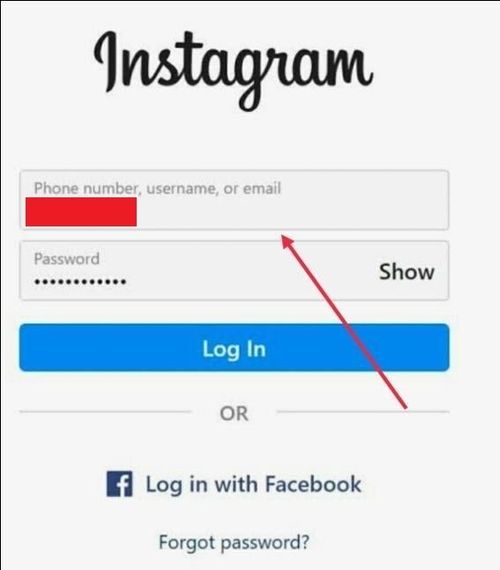 Step 4: After logging in, you will find the DM icon that looks like an airplane on the top toolbar. Click on the DM icon and it will automatically direct you to your inbox.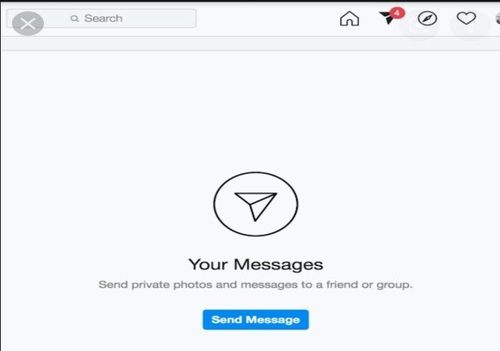 Step 5: To start messaging, you can choose a contact or respond to someone's message by clicking on the contact from your list. Start typing the message on the bar below.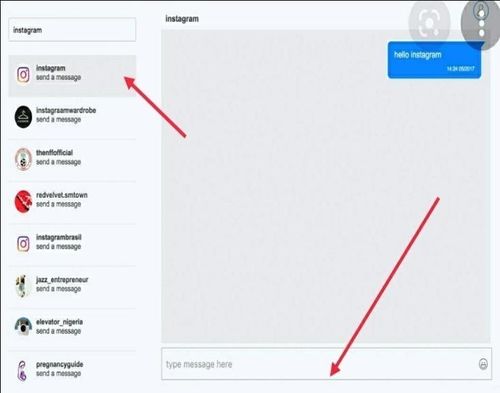 There you go! Now you can easily connect with your friends and audience on Instagram from its web version on your computer.
How to Start a New Instagram DM Thread on PCs
Let's now learn how do you DM someone to start a new message thread on Instagram DM from your computer to connect with your friends and followers
To send a new message to someone whom you have not messaged previously, you can click on the pencil icon on the top of the message box screen. You can then type in the name of the person you want to send the message to, and it will successfully generate a new message thread.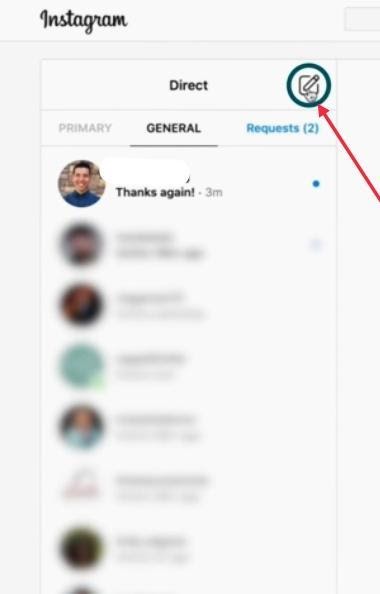 If you are looking for ways how to text people on Instagram on computer, here's another way to generate a new DM. Simply click on the message button on anyone's Instagram profile from the desktop, and it will immediately take you to the direct message thread, and you can write your message there to generate a DM.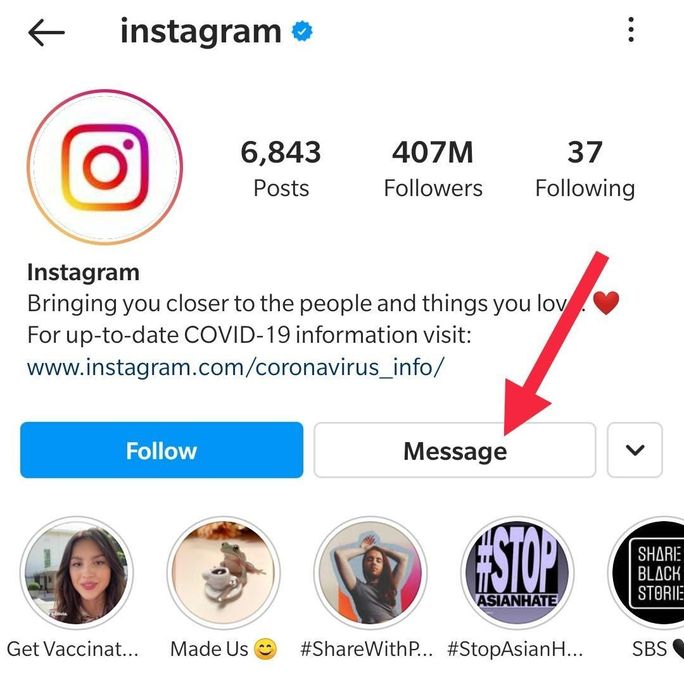 Features of Instagram DM on PC
Instagram DM feature on computers provides superior conversation-friendly features which are almost in sync with the available features on the mobile app. There is a lot of potential inside these inboxes that will help you grow your business and reach out to people.
Here are some of the fantastic features that Instagram DM on computers you need to be aware of if you want to know how to DM someone on Instagram. This is how they provide an impeccable chat experience with your followers and friends.
The folder structure remains the same as your mobile version for your existing Instagram profile. There is a Primary inbox, a General inbox, and a pending Requests folder. All received messages will appear in the Primary tab. The General tab is for messages you would like to get back to later. Finally, Requests are DMs from accounts that you don't follow. The request messages aren't marked as "seen" until you accept them.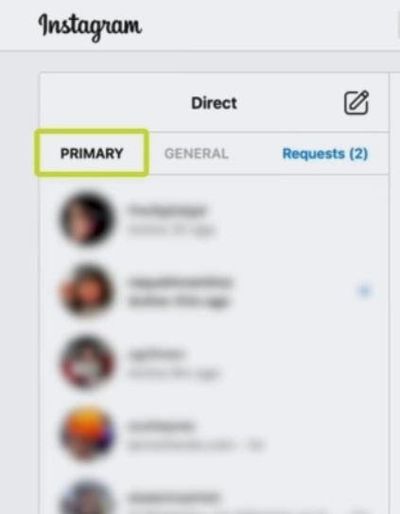 In your message inbox, anything that's bold is an unread message, and regular font means it's read. If you read a message on the desktop version, it automatically shows as read in the app version and vice-versa.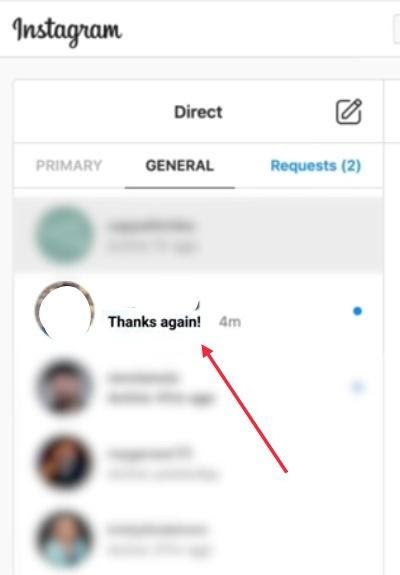 Once you are in the Direct Message thread, you can send a message by simply clicking on the message box. Then, type up your message and click on "Enter" to send it.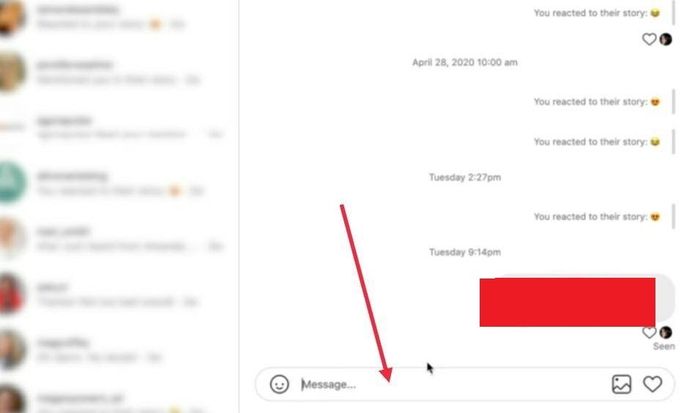 You can also click on the Gallery icon to easily access any of the photos or videos available on your computer and add to the Direct Message thread while messaging your friends. Sending pictures to emote yourself is an adorable feature of DMs that makes your conversations interesting and lively with your friends and followers.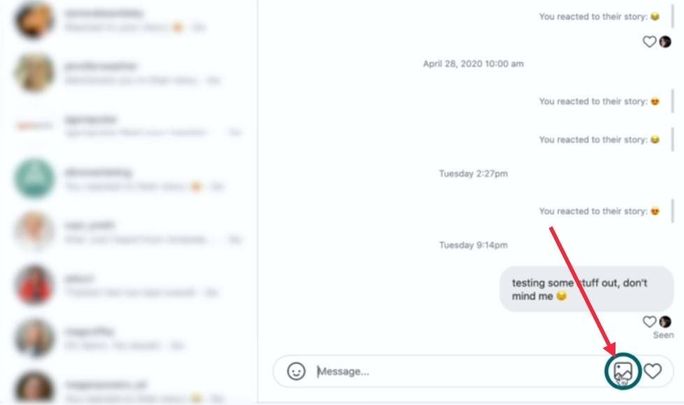 You can click on the cute little Heart icon to like a previous message.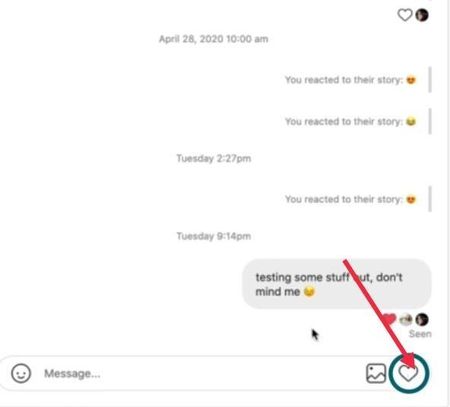 There is also the Emoji icon in the message box that allows you to add any emoji to your chats. Emojis are fascinating graphics that add excitement to conversations. You can use them to convey your emotions effectively, which becomes a challenge with a strictly text-only conversation.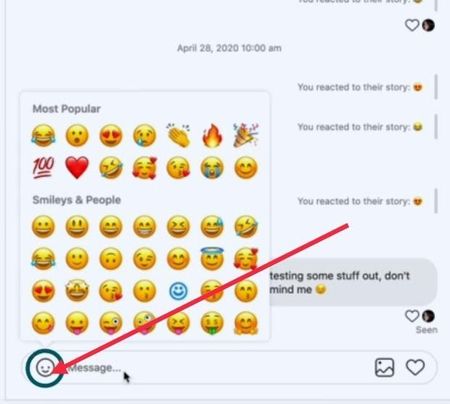 Now, don't worry if you have ever regretted sending someone a message and wanted to delete it right away. You can simply click on the three-dot buttons next to any message that you have sent.
You will get options to copy the text or even unsend that message if you want to take it back. This is another cool feature that makes your experience easier and convenient.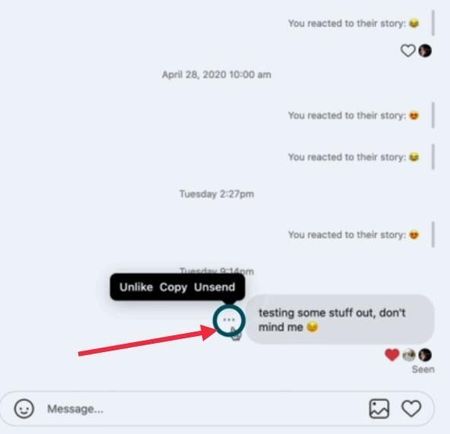 Wondering how to deal with stalkers and intruders on your DM? There is a solution for it as well. You can click on the three-dot buttons next to the received message, and it will allow you to unlike a message, copy the text or report that message or the person.
The availability of such handy options will make your online chatting experience smooth and hassle-free.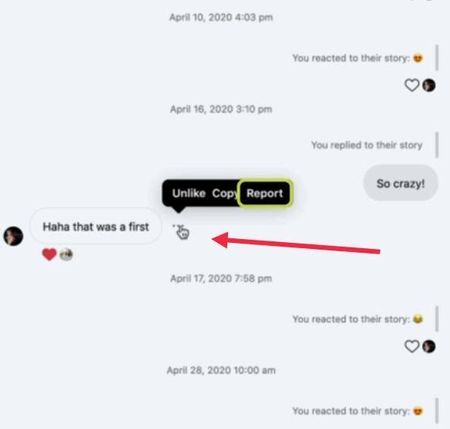 Unique Security Feature Only on the Desktop Version
Instagram has added an extra safety feature in its website version to stop hackers from stealing private information, chats, messages, pictures, and more. You should definitely amplify your security if you if you want to know how to text people on Instagram on computer through the following steps.
Step 1: To use this function, you will have to go to your profile and click on your profile picture icon.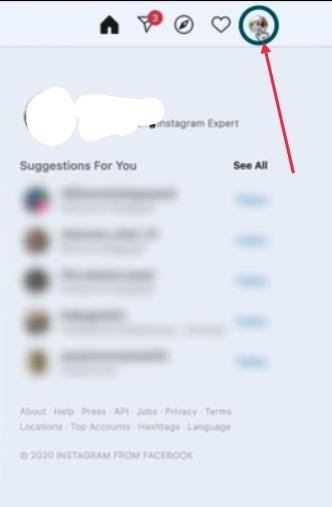 Step 2: Next, you will have to click on the gear icon and select the Apps and Websites option.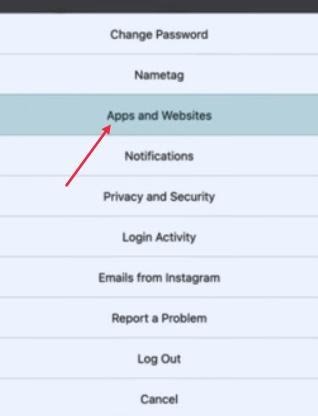 Step 3: The Apps and Websites option will take you to a screen showing you a list of all the different tools that have access to your Instagram account. To clean them up, simply click on the "Remove" option and it will delete the token access. You can skip removing the token that you use frequently.
Difference Between Instagram DM on PC and Mobiles
Now that we know the features that Instagram is offering on its desktop version, let's quickly identify the chief differences between this and the mobile version.
The Flag Option: There are a couple of things that you can do on the mobile device, but they can't actually be done on the desktop version. On the mobile device, you can flag a message, which helps to bookmark and sort messages so that you can go back to those later. However, you can't do that on the desktop version. The flag option is absent in the desktop version.
Keyboard Operability: The most important feature of Direct Messaging on Instagram for desktops is the functionality of a keyboard. You are able to type and reply, using a keyboard, which is much faster than people can type or respond on a mobile device. For brands, those who are doing a lot of business through Instagram, it will make the task a lot easier for them.
Video or Audio Message: There is no option of directly recording and replying with video or audio messages on Instagram DM on computers, unlike the mobile device. However, if you have a video or an audio file uploaded on your device, you would be able to add that as an attachment to your message response.
Connect Through Instagram DM Already!
Instagram Direct messaging provides a scope for better networking, which helps you to catch up with people you encountered at networking events or nurture an existing business relationship. It also helps you to respond to messages from your followers, and reviews from your customers in a private and secure environment.
We know how managing the inbox can often be overwhelming for marketing managers. But don't worry as there are some third-party tools that effectively manage your social inbox to communicate with your customers smoothly, without any delay. SocialPilot is one such tool that will let you manage your Instagram DM threads in an effective way to optimize your business engagement and marketing campaigns.
Try it today to know for yourself!