Instagram, one of the most popular social media sites, is a visuals-based platform that allows users to promote their brand through photos and videos interactively.
Boasting a daily active user base of around 500 million worldwide, Instagram serves as a phenomenal marketing tool for any business. We'll back that up with stats.
Instagram users love exploring brands, and about 80% of Instagram users follow at least one business account. According to Instagram, more than 70% of shoppers visit Instagram for their future purchases.
You can use a free Instagram for Business account for paid brand promotions and other marketing ideas by switching from a personal account to a business account.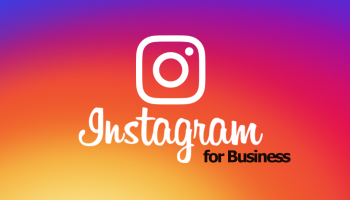 Hold on tight as we guide you through how to use Instagram for Business for your own brand.
How does Instagram Work For Business?
If you are a business owner, a marketer, a brand manager, or a social media influencer, Instagram for Business must be your go-to social media platform. Instagram always stays a step ahead in updating itself and adding new interactive tools and features.
Wondering why and how does Instagram work for business marketing?
Here is how:
User Base: Instagram's 1 billion monthly user base gives you a ready audience base for your products or brand. Convert existing Instagram communities into your customers by helping them discover your business.
User interface: Instagram is a fully visuals-based platform with a vibrant, dynamic, and youthful user interface, which helps any business stand out. It contributes to higher engagement and immerses the audience, increasing the likeliness of your posts to get noticed.
Targeting tools: Instagram enjoys the parent platform, Facebook's, extensive targeting tools. It helps you set your target audience very specifically, based on your business' preference. You can target your ads to people you think will buy your product or relate to your brand.
Engagement tools: Interesting and engaging tools to elicit interaction from your audience adds a feather to Instagram's hat as a marketing tool. Polls, Ask a Question, and other interactive stickers and emojis are fun tools.
Insightful analytics: Now, you don't just post an ad and know nothing about it. The performance metrics Instagram offers for you are categorized into:
Content-based metrics: These metrics give you data regarding the engagement of your posts, their reach, impression, likes, comments, shares, and profile visits.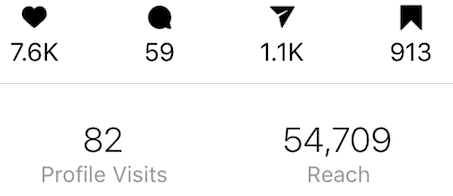 Audience-based metrics: You can gain insights into the audience demographics that your ad has reached by looking at such metrics. It includes the gender ratio, age group, locations of the users, and even how your ad is performing during different times and days of the week.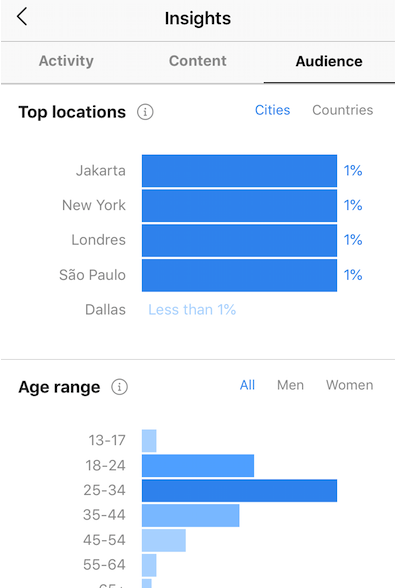 Activity-based metrics: These metrics show the interactions and discussions your ad has generated. You can check the number of actions taken on your profile over the last week, lead conversions, clicks on your post, calls, and emails.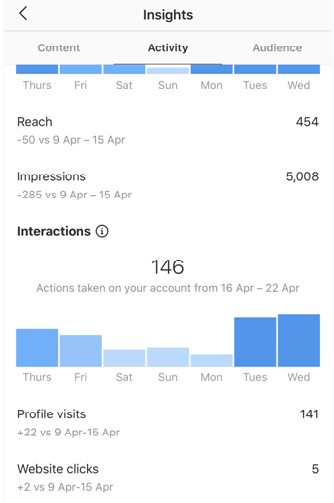 Scheduling Posts: Now, you don't have to worry about the time of posting. You can schedule your ad posts in advance and let Instagram do the job.
Brand Value: If you have an Instagram business account, people will take cognizance of your brand. That's how influential the platform is. It gives your brand credibility and allows you to broaden your follower base and scale faster growth.
Tagging Products: Instagram lets you tag your products in your ad posts for your customers to find them easily. With the new Instagram marketplace, users can also shop on your page without leaving the platform.
Creating a Business Account on Instagram
First things first, let's learn how to create an Instagram business account. Well, you can't make one directly. You have to switch to a business account from your regular Instagram account. Here's a stepwise guide for how to set up Instagram for business:
Create an Instagram account:
Step 1: Install the Instagram app on your phone or open its website on your browser.
Step 2: Sign in with your email address or your phone number. Create a password for your account. You can even login with your existing Facebook account.
Step 3: Choose a username that will help others find you. Click "Next," and you are done. You have created your Instagram account.
Switch to a Business account:
Step 1: Go to your Settings and click on "Account". Then click on " Switch to Professional Account".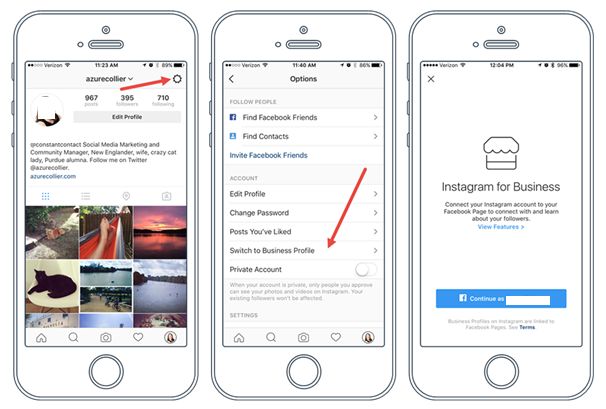 Step 2: Select a category that suits your business description. Then select "Business". If you are a content creator, choose "Creator".
Pat yourself on the back. You have just created your Instagram business account.
Build your Business profile
Now that you have created your business account, build your profile to suit the fundamentals of your business. Your profile is the first thing a user will see when he or she visits your page. Build your account to represent your brand image successfully. Here is a simple guide with some tips to optimize your business profile.
Brand name: Use a name that syncs with your business, and your customers can easily relate to.
Bio: The Bio or Biography is what describes your business. Write a catchy one-liner about your business or your product so that your audience knows what your brand offers. Add a website link in the bio, with a Call to Action button.
Display Picture: Another critical aspect is the profile picture for your business. Use an alluring photo to attract attention.
Insta Handle: Your username is your Insta handle, which helps people to search for you. It starts with a "@" sign. Keep your handle succinct for your audience to catch it quickly.
Contact Information: Don't forget to mention your business address, contact number, email id, and other relevant information. This creates a sense of credibility and new buyers can trust you while making a payment. Also, people like those businesses which are reachable, rather than one which is like a ghost.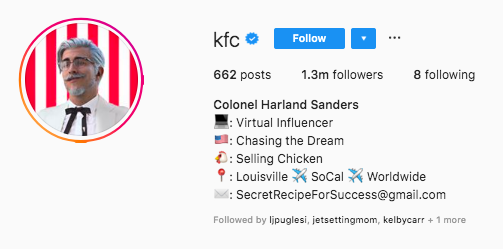 Filters and Color palette: Instagram offers an array of filters to choose from. But, for the sake of consistency, try using only one or two filters for your posts. People can quickly recognize your brand if you set a specific color palette and filters. Facebook, for example, uses blue and white as a color palette.
Custom hashtag: Make your own hashtag for your brand or product line. When someone searches the hashtag, all your brand posts and products will appear in the search results. Suppose your brand name is "The Macrame Store", your custom hashtag can be #themacramestore.
Posts: Remember that Instagram is a visuals-based platform. Use enticing pictures and videos, but keep in mind that they should be professional. This is a business account we are talking about.
Tone: Define and set a tone for your business account depending on your business type. It can be fun, casual, informative, or professional. Choose a tone that suits your brand the best. If you are a pop singer, the tone of your business profile might be peppy, whereas, for a watercolor painter, the tone should be artistic.
Story Highlights: Since Instagram Stories disappear after 24 hours, keep the best of them in the Highlights section. It gives your audience a quick look into your products and services.
How to Use Instagram for Business
Creating a business account on Instagram is like getting superpowers. Instagram's popularity makes its use inevitable when it comes to using it for your brand. No matter what type of business you own, Instagram adds value to it. You don't want to miss the bus and leave out on all the opportunities Instagram offers for your business.
Let's learn in detail about how you can use Instagram for Business. Any business!
Post in Instagram Feed and build your brand
Wondering how to start using your superpowers? This is the first step. Post eye-catching images and videos related to your brand or products from time to time. These posts will appear on the feed of your followers as they scroll through. Consistent posting will help you get noticed and increase your following. This way, you can build brand awareness and also engage your followers.
In-feed posts allow your audience to like, comment, share or directly message you. You can add your website link in the description to direct traffic to your webpage too. Showcase your products, post how-tos, announce offers, or simply post a thank you note for your followers.
Tagging products in the posts can also lead your followers to buy the product. Use Instagram's visuals-based interface to the fullest to promote your brand value.
CTA: SocialPilot's blog on the best time to post on Instagram gives some insightful tips about the same.
To post on your Instagram Feed:
Step 1: Click on the "+" icon on the top left. It opens Instagram's in-built camera.
Step 2: Go to the "Post" option on the bottom of your screen.
Step 3: Add pre-clicked or pre-recorded images or videos from your camera roll.
You can also click or record from the in-built camera.
Step 4: Add filters and edits as required and a relevant caption. You can tag someone or add your location.
Step 5: Click on the tick on the top right corner. And you are done.
Build Public Relations with Direct-to-Consumer Service
Do not ignore building a positive PR around your brand, no matter what size your business is. It can assist in building your brand identity and industry equity, resulting in establishing a long-term reputation for your brand. In the trying times of a post-Covid world, virtual media is the best game to put forward for running your business. Here is where Instagram for Business comes in.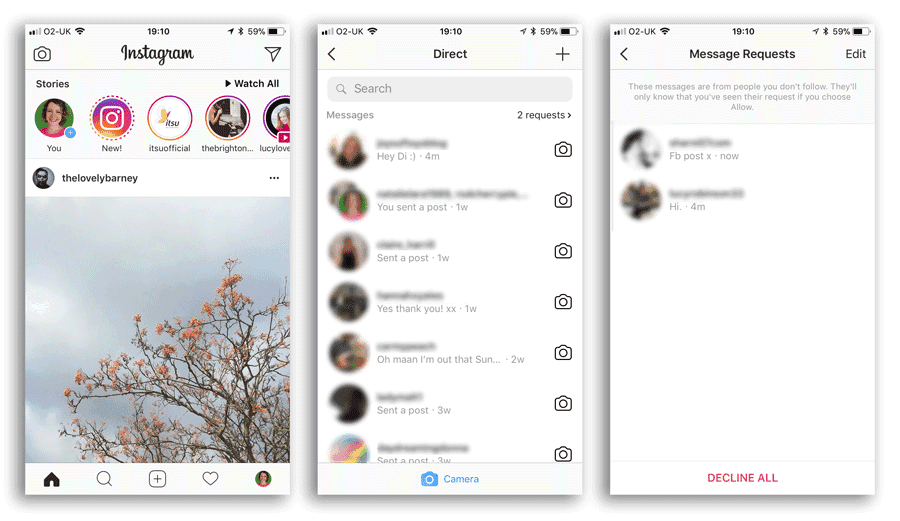 Based on Instagram's user statistics, the majority of your customers are very likely to be on Instagram. Provide them a Direct-to-Consumer service.
Let them engage with your posts and always make sure to interact with them.
Encourage them to DM (Direct Message) you for any query or complaint. Tag your customers in your posts.
Request them to tag your profile in case they want to give a review of your product. You can reshare their review posts in your feed too.
Do not ignore comments and make it a habit to reply to them as a professional courtesy.
Additionally, follow your customers' Instagram profiles and engage with their posts even if they have nothing to do with your brand.
You can also post some "Behind the scenes", employee diaries, bloopers and other shareable aspects of your business to create a connection with your followers.
Want to know a great way to get your customers to interact with your Instagram content?
Tag them to your posts using SocialPilots's Instagram image tagging. This enables you to tag public profiles on your Instagram posts. You can tag up to 9 accounts to a single image. Featuring your customers in your posts will make them feel more involved and your posts more discoverable to potential leads.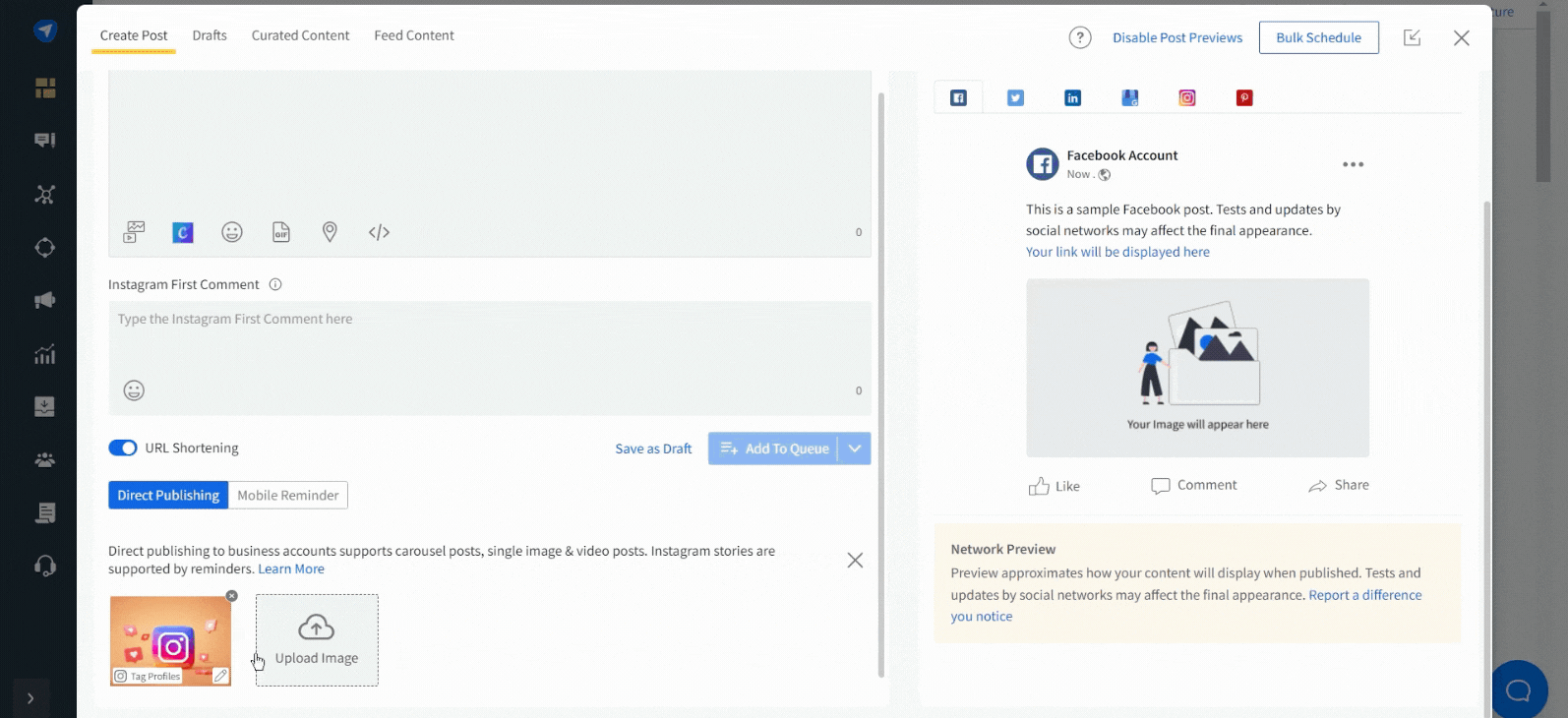 Use Instagram Stories and get noticed
The Story feature on Instagram is a game-changer. It allows you to post everyday content that disappears after 24 hours. Its placement on the top with an illuminating circle makes it an unmissable feature when a user opens the Instagram app. Around 500 million people use Instagram Stories daily. Can you imagine the reach you can get?
Instagram Stories offer many tools to engage with your audience and market your products. You can post images, videos, boomerangs, texts, live videos, stickers, emojis, location tags, temperature, hashtags, gifs, and so on. You can even post a question or poll to encourage interactivity and engagement.
How to post a story:
Step 1: Click on the "+" icon on the top left, encircled with your Display picture.
Step 2: Select an image or video from your camera roll or use Instagram's in-built camera for clicking a picture or recording a video.
Step 3: Use features like Boomerang, layout, multi-capture, photo booth, superzoom or others if necessary.
Step 4: Add engaging tools like emojis, stickers, polls, text, music and others to add to the fun.
Step 5: Post your Story with a nice caption.
Live Stream from your Instagram Business Account
Yes, you read that right. You can now live stream from your Instagram business account and interact with your followers in real-time. Showcase and sell your products, demonstrate their features, have a Question and Answer session, or teach something; the options are endless. The viewers can comment and engage instantly, and you can interact with them then and there.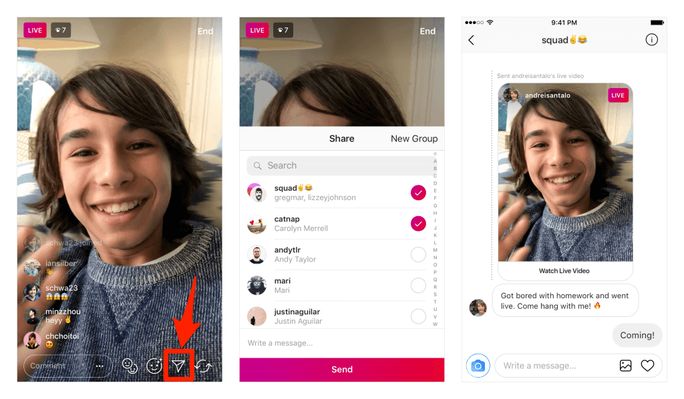 To live stream:
Step 1: Click on the "+" icon on the top left. It opens Instagram's in-built camera.
Step 2: Go to the "Live" option.
Step 3: Write a description for your live. Tag people if you like.
Step 4: Start the Live.
We suggest you create some hype around your live session to get more viewers. Post countdowns, announce the time and date of the live for your followers.
Use Checkout on Instagram
What more would a potential customer like than have an end-to-end shopping experience on Instagram without leaving the app? As a business owner, Instagram's shopping feature lets you tag products in your posts. When users click on the tag, they are redirected to your brand's shop, where they can browse through more of your products. They can select the products they want to buy, make payments and check out from Instagram itself.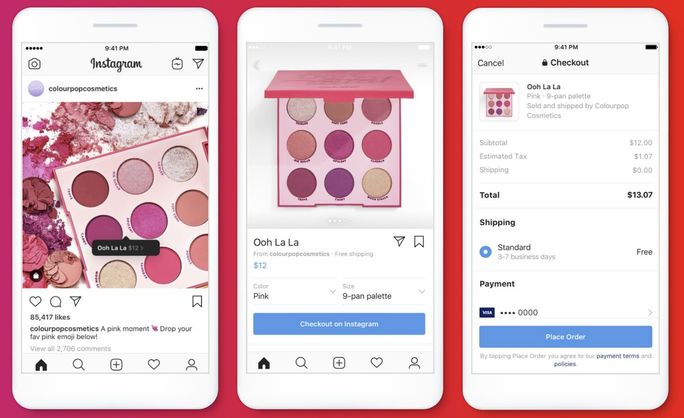 However, this feature is available only in the USA on a closed beta for business.
CTA: Check out SocialPilot's guide on Instagram Marketplace to learn about this feature in detail.
Advertise on Instagram
You can avail of the advertising feature on Instagram only if you have a business account. However, Instagram does not have an advertising platform. It uses the parent company, Facebook's Ad Manager to create and run ad campaigns. For that, you have to link your Instagram business account to your Facebook account.
It has been discussed above why Instagram is an inevitable platform to market your business or products. Now let's talk about how many types of Instagram ads are available for you and how you can use them.
Image Ads
Instagram Image Ads let you post still photos representing your brand or showcasing your products. Use arresting images that literally stop the viewer's thumb from scrolling. Add a compelling Call-To-Action button to engage or redirect your audience to your website. Other interactive tools like stickers, emojis, location tags, temperature, polls add to your marketing strategy of personal branding or converting leads.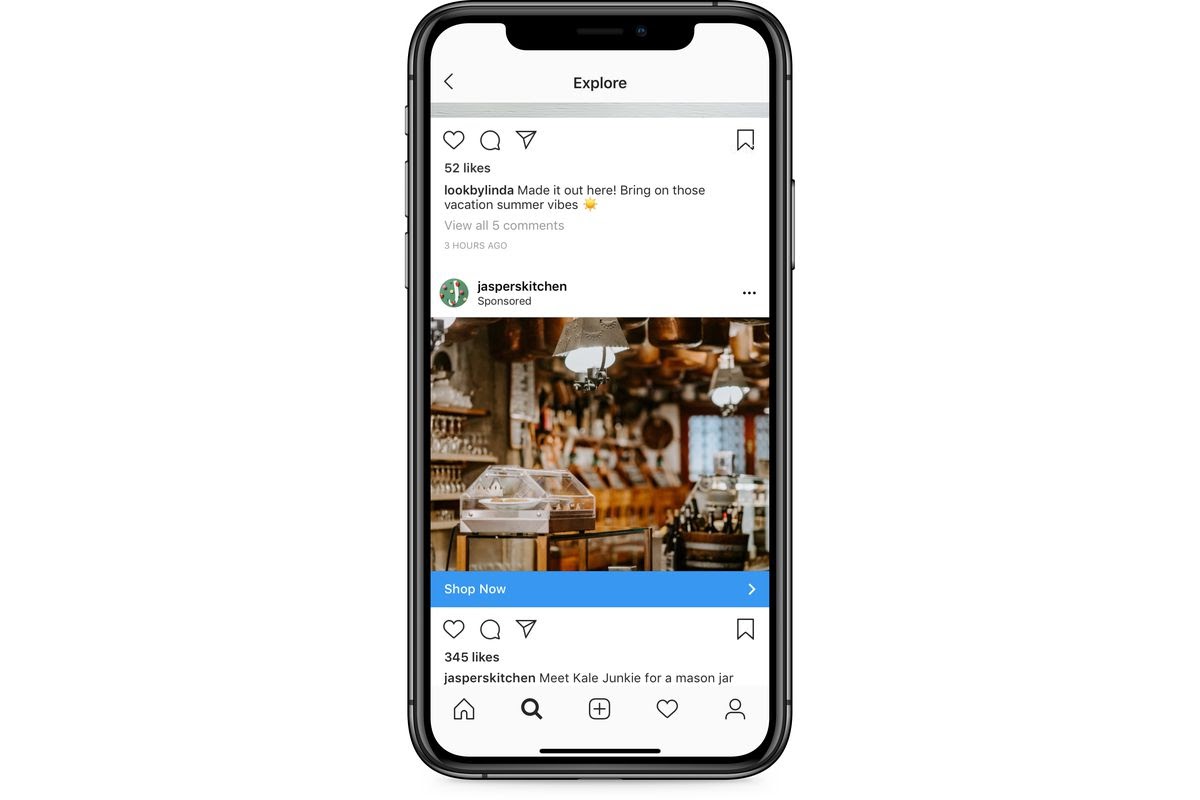 Image ads display for 5 seconds. It shows a "Sponsored" tag. We suggest you write a catchy text with the image to clearly indicate what your business offers.
The placement options available are Instagram Feed, Instagram Stories and Instagram Explore.
Video Ads
Sponsored Video Ads on Instagram allows you to demonstrate your product, or showcase a full product line. Effective CTAs are an important element of video ads. Make sure that your video is not pixelated or distorted and add relatable audio. You can add Instagram's add-on fun tools as well.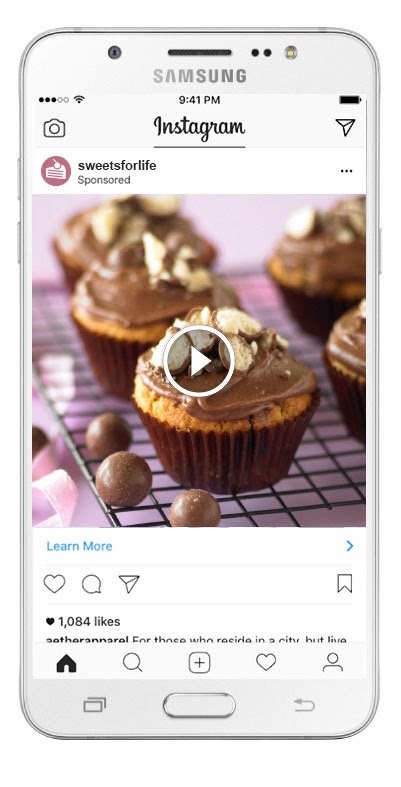 You can place your video ads on Instagram Feed, Instagram Stories and Instagram Explore. The duration of the In-feed videos and Explore are up to 2 minutes. For Stories, they display the video for up to 15 seconds. If your video is longer than 15 seconds, Instagram automatically cuts the video in 15 seconds segments. The viewer has to click " Continue Watching".
Carousel Ads
Use up to 10 images and videos in a single ad with Instagram's carousel ad cards. Illustrate your products, launch a product line, tell a story about your brand, post instructions, the scope of using carousels are endless. However, carousel ads run as individual campaigns. You can't club it with any other running campaign.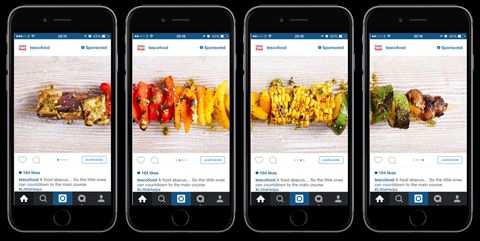 You can place Carousel ads on Instagram Feed and Stories. Viewers have to click "Expand Story" to view all the carousel cards.
Collection Ads
Collection Ads allow businesses to build their product catalogue and lets potential customers discover and browse through the brands they like. It is a full grid layout with a "Sell Products" caption.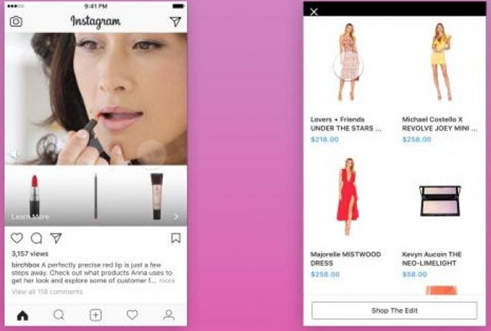 You can place your Instagram Collection Ads to both your Instagram Story and Feed.
It includes a cover image or video, followed by three product images. When your customer clicks on a Collection ad, a full screen landing page appears as an Instant Experience.
IGTV Ads
Instagram has introduced IGTV ads for creators on an experimental basis. Social media influencers or content creators can showcase their talents and use IGTV for personal branding. IGTV ads appear when a user clicks on an IGTV video to watch it.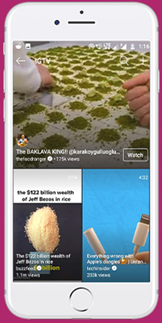 For creating any of these ads,
Step 1: You have to go to your Facebook account's Ads Manager section.
Step 2: Name your ad campaign, select your target audience, set an ad budget.
Step 3: Select the ad placement you want.
Step 4: Upload the ad copy.
Step 5: Start the ad campaign.
CTA: Socialpilot's blog explains how IGTV is beneficial for your business.
Collaborate with Instagram Influencers
Social media influencers work on barter systems or payments. Do some research and find out which influencers have a solid following and can represent your brand. Get in touch with them, send them your goodies. They will post a photo or a video with your product. This way, their followers get aware of your brand.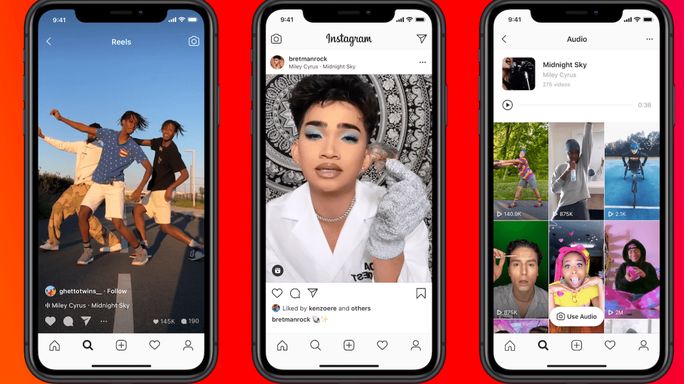 Some Extra Tips
Now that you know how you can use Instagram for your business, here are some pro tips to get the best results.
Post consistently
Develop special themes for special occasions
Respond to your customers timely
Promote your Instagram profile on other social media channels
Repurpose content when you run out of ideas
Give promotions and giveaways to intrigue engagement
See what's trending and keep yourself updated
Why Wait?
You now know how Instagram can open a door full of opportunities for your business and boost your marketing prowess. 71% of US businesses are already on Instagram, and the number is only growing.
There is no reason to stop yourself from hopping onto the Instagram marketing bandwagon. So, don't think further and join in!
CTA: Optimize your marketing efforts and successfully market your brand on Instagram by using SocialPilot.