Digital marketers are often overwhelmed by the sheer number of alternatives available to them for online advertising, one of which is Instagram video ads.
If you want to get the most out of Instagram's advertising potential these days, you must do more than just post pictures. Videos provide the most participation on this platform, accounting for 21.2% more engagements than image-based posts. Instagram claims to have a highly engaged audience and that advertisements on the platform help boost brand awareness.
Instagram video ads may get too perplexing for beginners new to the format, so it is critical to understand the platform and its requirements to start the ad creation process.
Read this guide until the very end to learn everything about creating stunning video ads for Instagram.
What is an Instagram Video Ad, and Why is it Used?
Instagram video ads are regular video-based advertisements that can range in duration from 3 to 60 seconds. They are usually used with a call to action (CTA) and text that can be up to 2,200 characters long.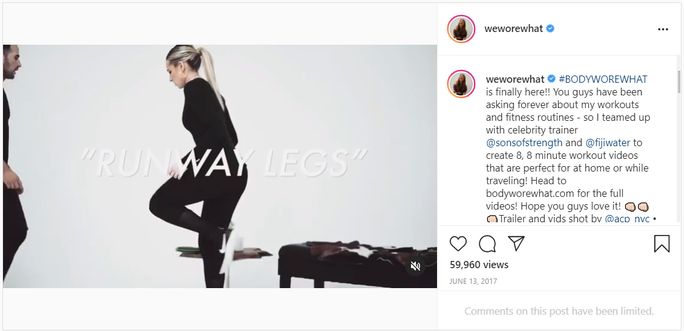 You may use Instagram video ads to showcase your product, service, or brand. You may develop video ads in Instagram Ads Manager or promote a post from your Facebook Page that contains a video.
Additionally, you may use Instagram video ads to:
Capture people's attention instantly: By creating videos that are 15 seconds or shorter in length, you can engage with your audience better.
Display your business offerings or brand in novel ways: Use a video ad to highlight your business's unique features or communicate your brand's narrative.
Send a message: Demonstrate a clear, concise message that motivates your viewers to take the desired action, such as purchasing a particular product or visiting your website (this is better known as CTA or a call to action).
Your video ads on Instagram can be up to a minute long, allowing you to offer your followers a deeper look into your brand. With that said, shorter ads may be more successful, especially if you incorporate brand awareness in the ad's initial few seconds (more on this later).
Types of Instagram Video Ads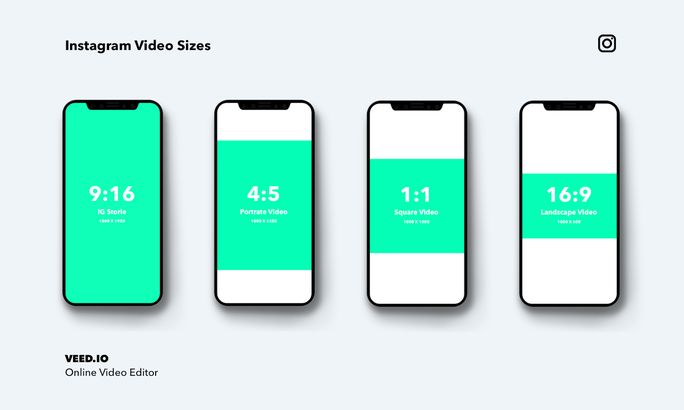 As smartphones are becoming more prominent and internet speeds are getting faster, video ads on Instagram are getting increasingly popular. You can make either square, landscape (alternatively called widescreen), or vertical video ads, just like you do with your photos. Again, it is essential to choose the video size format that best aligns with the goal of your ad.
Instagram video ad formats can be categorized into:
Feed Video ads
Story Video ads
Carousel Video ads
IGTV Video ads
Reels ads
Here are the technical requirements and brief descriptions for each video ad size format:
1. Feed video ads
Feed video ads, like feed image ads, can be created in various aspect ratios. Businesses should adhere to the recommended size when designing their ads in a format of their choice. This will guarantee the optimal presentation of their ads across all devices that their followers may be using.
Technical recommendations for Feed Video Ads:
Recommended video formats (not limited to): .mp4 or .mov
Recommended resolution: The highest-resolution available fulfilling ratio limits and file size
Minimum video dimension: 500 pixels
Maximum video file size: 30MB
Video Captions: optional
Video Ratio: 400×500
Maximum Video Ratio: 191×100
Video Duration: 1 to 120 seconds
Video thumbnail image: Must contain less than 20% text
Text recommendations:
Recommended primary text length: 125 characters
Maximum text length: 2200 characters
Maximum number of hashtags: 30
Text limit: Maximum two rows of text
Each type of feed video ads have their unique aspect ratio requirements, as categorized below:
Vertical Video
Resolution: 600 x 750
Aspect ratio: 4:5
Maximum size & length: 4 GB/60 seconds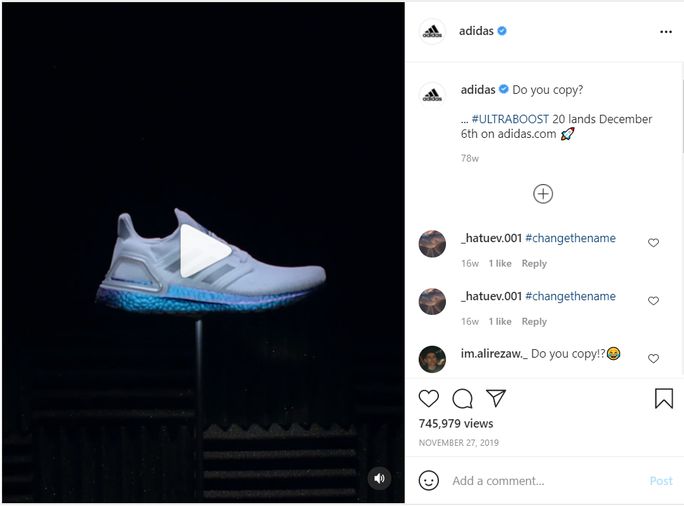 Landscape Video
Resolution: 600 x 315
Aspect ratio: 1:91:1
Max size & length: 4 GB/60 seconds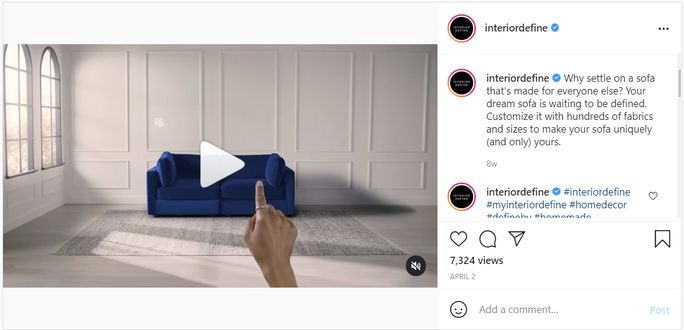 Square Video
Resolution: 600 x 600
Aspect Ratio: 1:1
Max size & length: 4 GB/60 seconds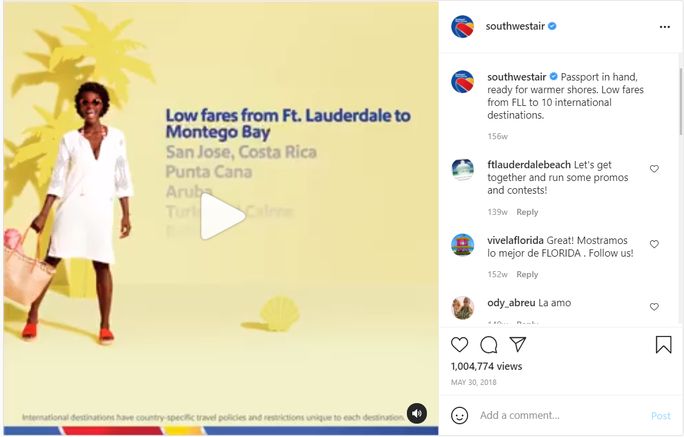 2. Story video ads
By using Instagram's full-screen, vertical video format, your business may create Story video ads that your followers can engage with better. These ads often run between Instagram users' Stories; where they can ideally choose to watch them for the full 60 seconds or less. You must use the highest-resolution source video without any letter or pillar boxing (that is, no black bars) while creating such ads.
Also, you can add several elements from Instagram Stories' in-built suite of features, such as text overlays, image/donation and even music stickers, shoppable tags, etc.
Technical requirements for Story Video Ads
Recommended resolution: 1080×1080 pixels
Aspect ratio: 9:16
Maximum duration: 2 minutes
Maximum video size: 4MB
Video captions and sound: optional but highly recommended
3. Carousel Video Ads
Instagram video carousel ads can be alternatively termed ad slide displays that allow Instagram users to scroll through several videos in a series of swipes. Advertisers may include clickable calls to action, modify the wording underneath each picture, and connect to other web pages using Instagram carousel advertisements.
Technical requirements for Carousel Video Ads
Minimum resolution: 600 x 600 pixels
Maximum resolution: 1080 x 1080 pixels
Aspect ratio– 1:1
Mandatory video format MP4
Maximum video size: 4GB for every video/card
Maximum video length: 60 seconds
Maximum permissible videos in a single carousel: 2-10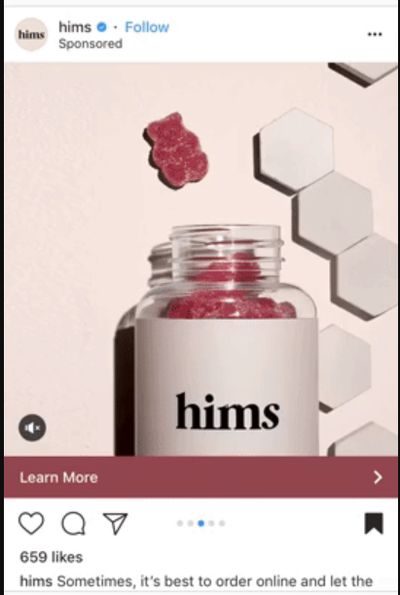 4. Reels Ads
In a surprise to precisely no one, Instagram is planning to introduce ads in its "Reels" feature. One prominent trait of Instagram Reels ads will be that, unlike Instagram Video Story ads, ads in Reels may be commented on, liked, saved, and shared- just like with regular Reels posts. Furthermore, stickers will become an attractive component of such ads, distinguishing them from other types.
Facebook has its own instructions page for anyone looking to create ads on Instagram reels.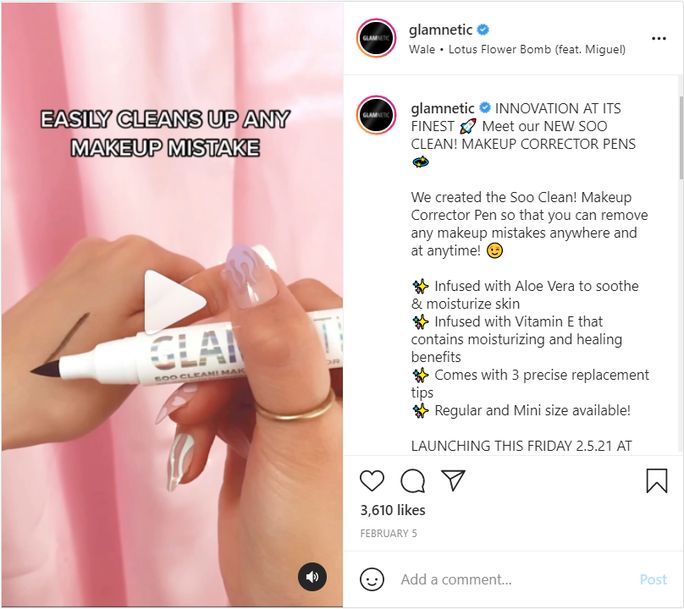 Best practices for creating Instagram video ads
Now that Instagrammers spend 80% more of their time on the platform watching and engaging with videos, it is more important than ever to optimize your Instagram video ads.
If your objective with your video ads is to enhance ROI, engagement, and brand exposure, here are some best practices to follow:
Create the right first impression
The initial few seconds of your video ad are crucial in enticing viewers to stay for longer, just as first impressions are in real life. People can easily keep scrolling if they are not particularly interested in opening your ad, and that is precisely what they would do. Remember that if viewers don't watch the first few seconds of your video, they won't view the remainder of it either.
Use an attractive thumbnail
A thumbnail is a still image that viewers see on a video until it starts playing. Your ad's thumbnail is what draws visitors in and persuades them to watch it in the first place. Again, if they do not find a compelling enough reason to stop and check out your ad (and its thumbnail), they wouldn't care to watch it for the whole length.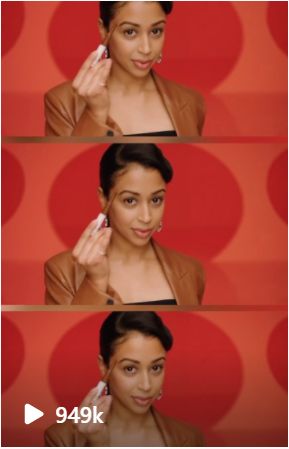 You can, for instance, take notes from the thumbnail of Liza Koshy's Reels ad for C'est Moi. With a bright color scheme, an attractive layout, and contextual placement of the product, this thumbnail ticks all the right boxes.
Ensure that your thumbnail is relevant to your ad instead of being a clickbait element, lest you draw ire for deceiving your viewers and make them unfollow you- in the worst-case scenario.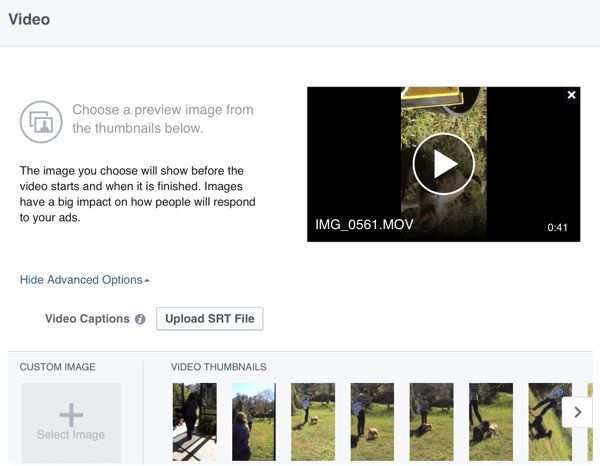 Set up a clear Call-To-Action (CTA) in the caption
The lack of a proper CTA indicates an improper use of an Instagram video ad budget. After all, what good is an ad if it can't increase your business' revenues?
In the absence of a CTA, you would lose out on several opportunities to evoke tangible consumer actions, and all your ad creation efforts would go down the drain! Thus, make sure you include a CTA either in your ad's caption or your account's bio.
Incorporate brand awareness in the initial stages
Prominently display your brand's logo in the ad's initial few seconds to let your viewers know who you are. That way, even if your viewers keep scrolling without watching the entirety of your ad, they would still recognize your brand the next time it crosses their paths.
Demonstrate your ad's purpose clearly
Give your ideal audience an obvious benefit for investing their time and attention in your ad, so that they end up with a positive experience after viewing it.
This could be either an insightful piece of information, creatively displayed visuals, high production values, or all three. As a result, your ads will improve your brand's reputation and, more importantly, your overall sales.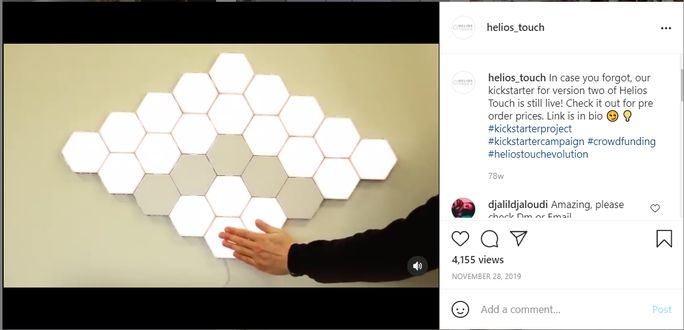 This ad by "Helios Touch " grabs viewers' attention right from the get-go. It boasts other Instagram video ad best practices such as short duration, display of the brand logo right at the beginning, and a CTA in the bio.
Use descriptive captions
It is highly likely that several of your viewers would come across your ad while being in public areas with the sound turned off by default.
In such a scenario, captions are essential for captivating and connecting with your audience better. You can always use descriptive captions sectioned in paragraphs to let your viewers know more about the product or service being advertised.
Conclusion
It might be challenging to get the goals of your Instagram video ads just right, especially if it is going to be your first time.
To design the greatest Instagram video ad, businesses must strike a balance between grabbing the viewer's attention so that they don't scroll past while also avoiding overwhelming them with highly stimulatory visuals and sound.
Hopefully, the examples in this article will assist you in achieving that perfect balance so that you can benefit from sky-high engagement rates that only Instagram video ads can promise.
But wait, we have another tip to make your Instagram marketing an effortless ride.SocialPilot, a social media scheduling tool, enables you to automate your Instagram posting sparing you a lot of time to focus on brainstorming creative ideas for your posts instead of toiling with manual posting all day.