If you are on social media, it's unlikely you haven't heard of TikTok. TikTok is a social media platform where you can create, watch, and share videos.
It has over 1 billion subscribers, which might be 'the' signal for you to join (if you are still in daze), and not miss out on the endless creativity!
We're sure your mind is now clear about signing up on TikTok. But, you might still be wondering how to make TikTok videos? Fret not!
A smashing debut on TikTok is coming your way! We've got you covered with a few easy steps you can follow to make your first chic TikTok video.
But first, let's take you through the steps to register on TikTok.
How to Get Started with TikTok?
Of course, you need an account on TikTok to get started. The good news is you can create your own account in just a few clicks.
Let us show you how in a few easy steps.
There are several methods to sign up on TikTok. You can choose your phone number, email address, or social media account. Follow these steps to sign up: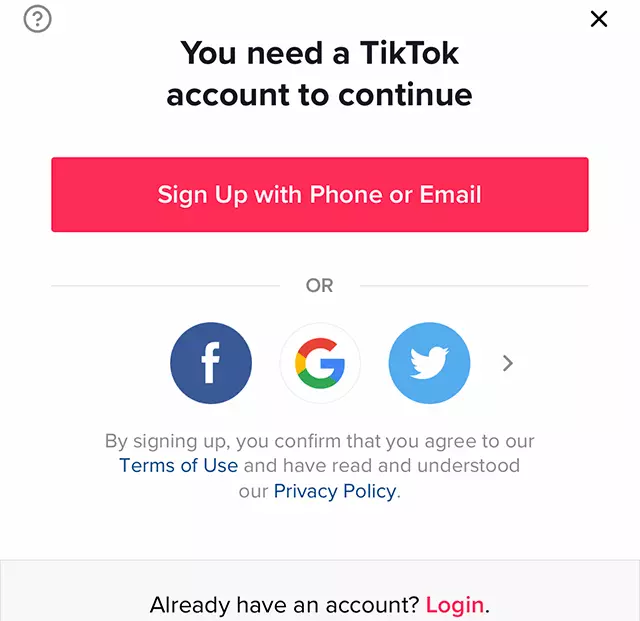 Step 1: Go to Google Play Store or App Store to download TikTok.
Step 2: Open the app to find a Me or Profile icon on your screen.
Step 3: Choose your preferred method to sign up.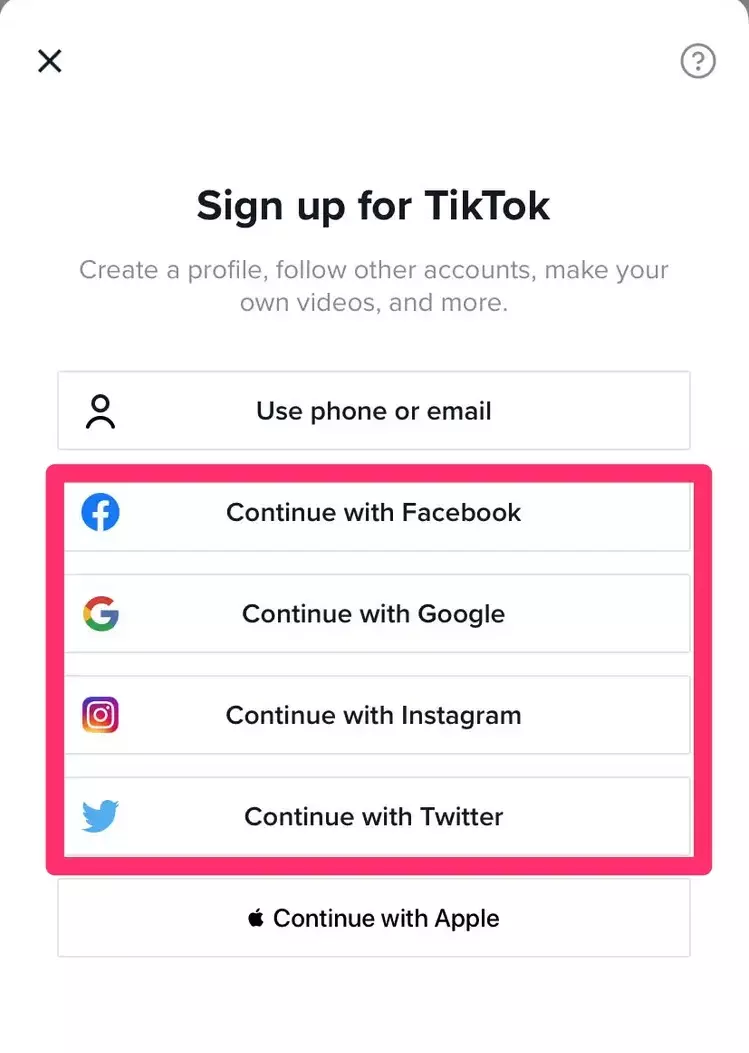 Step 4: Enter your birth date and email address or phone number to get a code. Remember, you need to be at least 13 years old to create an account.
Step 5: Enter the 6-digit code, and you are done!
Tip: Choose a great username, add a profile picture, and write a memorable bio to complete your profile.
Now that you know how to sign up on TikTok, let's get to the crux of our topic – how to make TikTok videos. We'll take you through the basics and help you get started on your TikTok journey to grow your brand's presence globally.
Note: If you reside in a country where TikTok is banned, you can access the app with a VPN. However, ensure to check your local VPN rules and regulations before deciding to use VPN services for accessing TikTok.
How To Make Your First TikTok Video
Have you been scrolling through TikTok for some time now and wish to upload your first video? Believe us. It is simpler than you can think — more effortless than the dance trends!
Let us walk you through every step of how to make TikTok videos that capture your audiences' attention from the word go!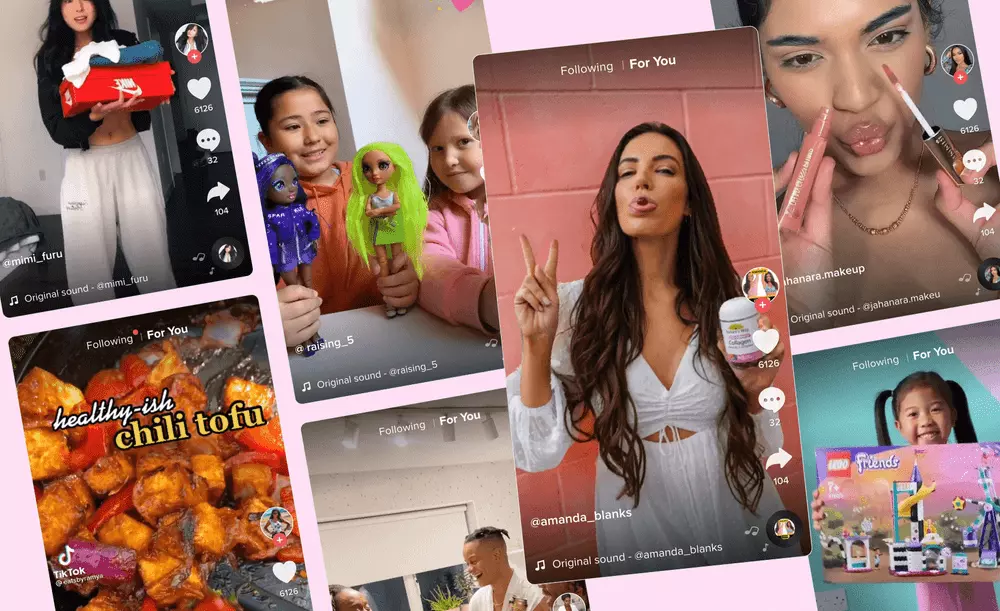 Step 1: When you open your TikTok app, you will notice a + icon at the bottom. Tap on it to begin recording your first video. The original duration of videos was between 15 to 60 seconds. However, to address the concern of millions of users regarding how to make TikTok videos longer, the platform has increased the maximum video duration to 3 minutes.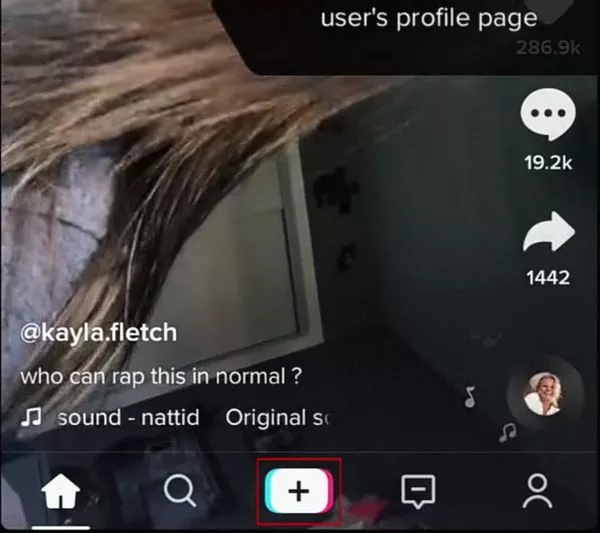 Step 2: Select a trendy song. Press and hold the red button to record.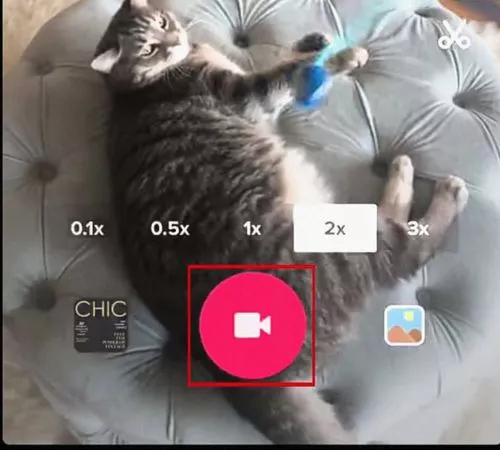 Step 3: When you are done recording, you will find the option to edit your video. Take some time out to figure out the filter, effects, templates, and speed you prefer. Remember, it is your first video, so it should be perfect for grabbing your viewers' attention.
Step 4: Add relevant captions and hashtags to make your video more accessible.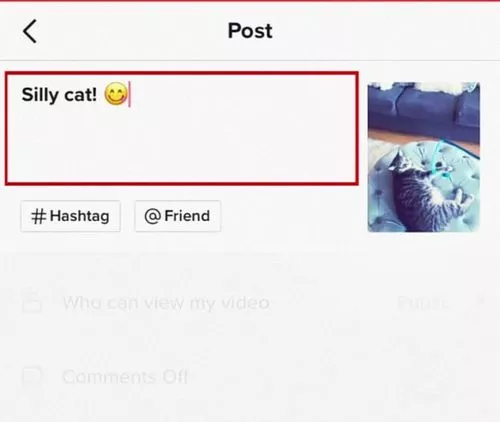 Step 5: You can set your video on Allow Duet to let other creators use your video for a split-screen TikTok or Allow Stitch to allow others to edit your videos into theirs. Tap Post and you're done.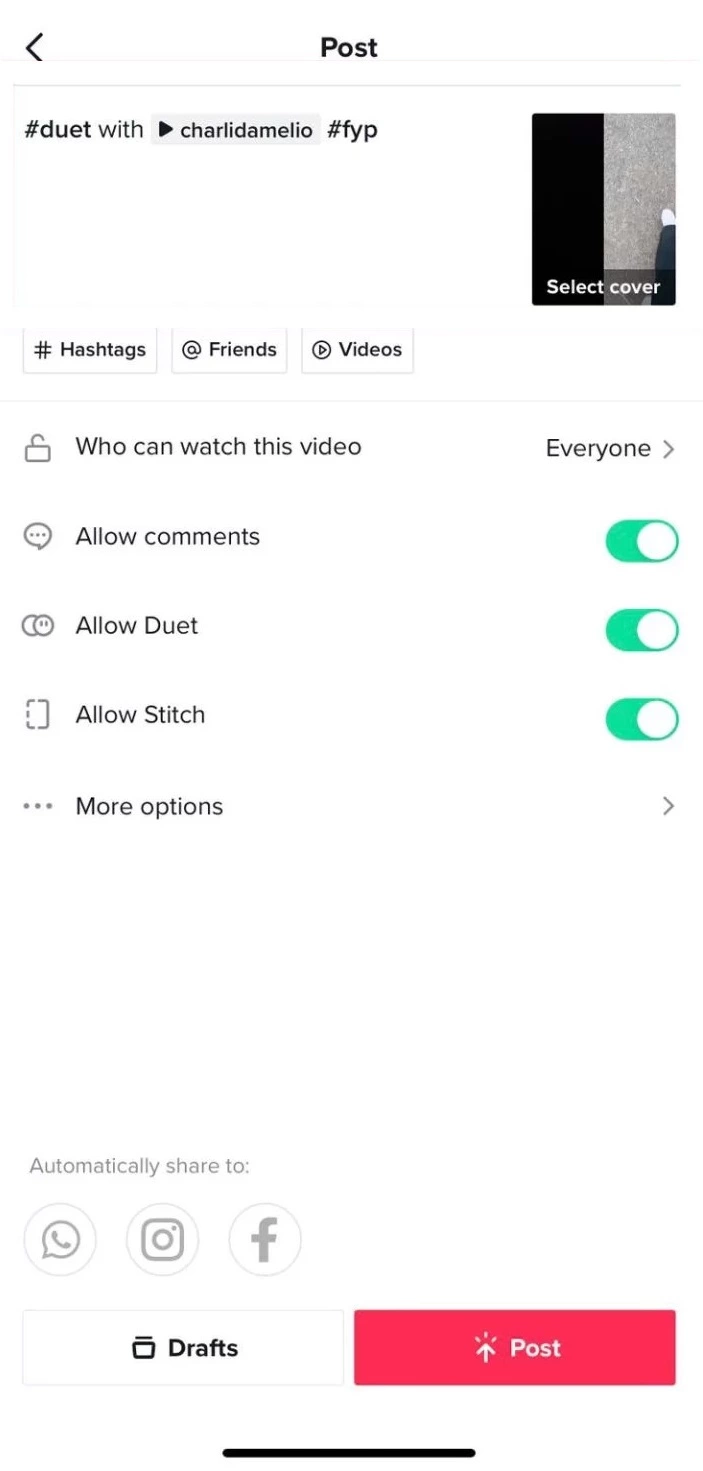 TikTok also allows you to upload pictures and videos from your phone's gallery. Once you are happy with the result, post your video and share it on other social media handles too!
Ta-da! For all those tensed about how to make TikTok videos, this is all it takes!
How To Make a TikTok With Multiple Videos
You can also create content with multiple videos on TikTok, but how?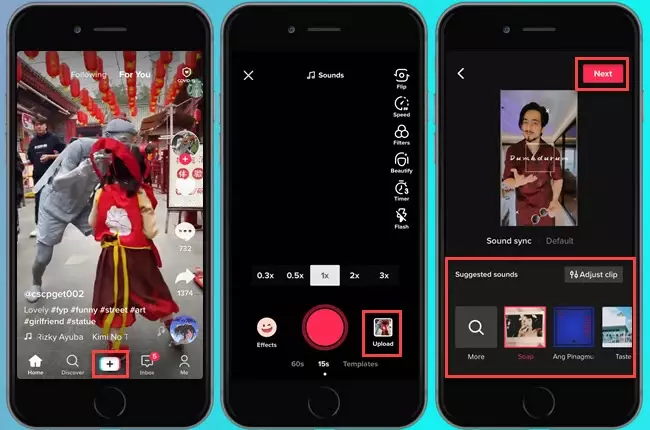 Step 1: Tap on the + icon at the bottom and select Upload. Select the videos you want to upload from your camera roll — you can add several videos or combine photos with videos. Ensure that the number is limited to 35.
Step 2: Tap Next to continue and adjust or edit the videos to your liking.
Step 3: Once you are done, add witty captions and hashtags to post.
8 Tips To Make Your TikTok Engaging
TikTok is an amazing platform to connect with people around the world. In 2021, TikTok became the most popular site, even surpassing Google! With so many users and so much creativity, you need a profile that is worthy enough to grab and retain everybody's attention. And how can you do that? Here are some tips to get started:
Bring individuality to every content you offer your followers. Of course, your journey on TikTok would not be the same as somebody else's, so you need to be unique.
Being consistent and relatable with your content is the key here. Remember, gaining a massive audience does not happen overnight.
You should have clarity about the kind of audience you want to attract because you only have a few seconds to impress your viewers. The information you convey through your content should match what your audience is looking for. For instance, if you are a makeup artist looking to showcase your work to the world, your content should be structured in a way that attracts like-minded people.
Use trending music, steady and aesthetic frames, and keep the video concise. That's it. You are ready to rock!
Choose an exciting topic relevant to your brand and go live to interact with your audience. However, you can only go live if you are 16+ and have 1000+ followers.
Post on occasions like Pride Month or Black History Month to educate your audience and spread awareness. This will help your audience feel more connected to you and your brand.
Take part in viral challenges like #ChipotleLidFlip, and encourage your audience to join the trend. You can also create your own challenge — make it easy, fun, and engaging!
Catchy captions go a long way. One of the first things that viewers will notice is the caption on your video. TikTok has a 150-character limit where you can write captions and trending hashtags. From the character limit, you might have guessed that your caption has to be catchy within a limited number of words. Use relevant and trendy keywords and hashtags to grow your visibility and reach more viewers.

Be strategic with captions to attract more followers, just like TikToker Jeenie Weenie with about 8.5M fans who posts funny content about cabin crew life with witty and relatable captions!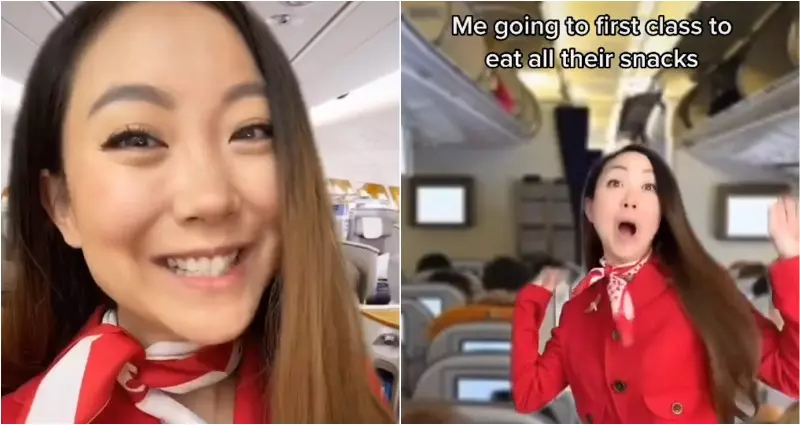 Amplify Your TikTok Presence with SocialPilot
TikTok is a massive platform for any brand, and publishing on it requires an in-depth strategy and constant supervision. Using dated tools to publish and monitor your content on TikTok can significantly hamper your campaigns. That's where SocialPilot steps in.
SocialPilot assists content creators with everything related to social media marketing management.
With productivity-enhancing features like scheduling and publishing content on different platforms, comprehensive analytics, managing multiple accounts, and more — SocialPilot is designed to help you efficiently execute your social media video strategies and seamlessly monitor their performance.
With SocialPilot, you can easily schedule your TikTok videos anytime you like and expand your reach across all social media platforms. SocialPilot's TikTok Scheduling Tool can help you plan and schedule your posts, and you can also include emojis, hashtags, with Canva and Dropbox integration!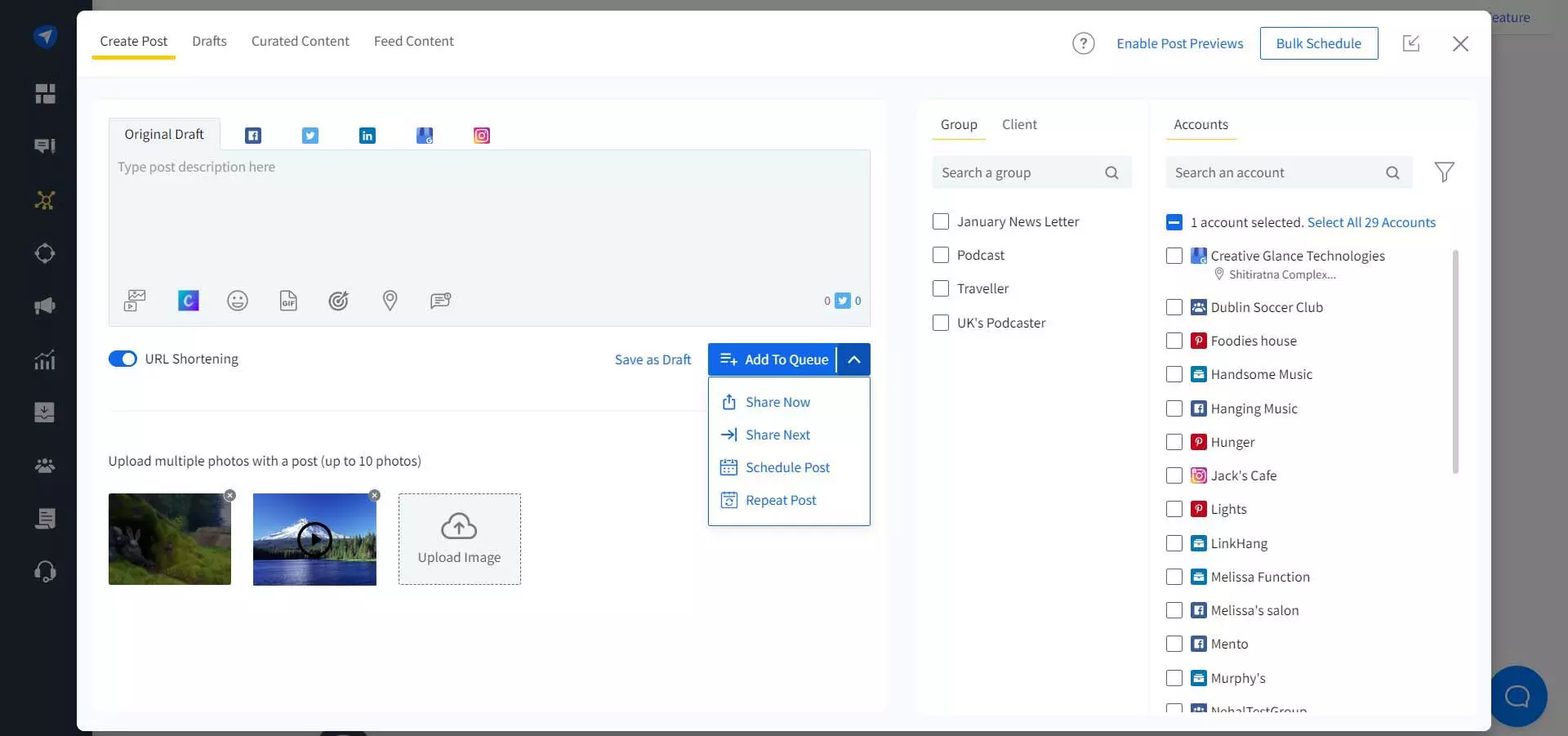 With this scheduling tool, you can link multiple TikTok profiles and post daily using reminders and manage campaigns as well. Choose the best time to receive the most views and schedule your videos. The scheduling tool also provides you with the flexibility to reschedule as per your marketing strategy.
What's even better is that its Scheduling Tool comes with a social media calendar to get a comprehensive daily, weekly, and monthly view of the monthly posts from all your TikTok profiles.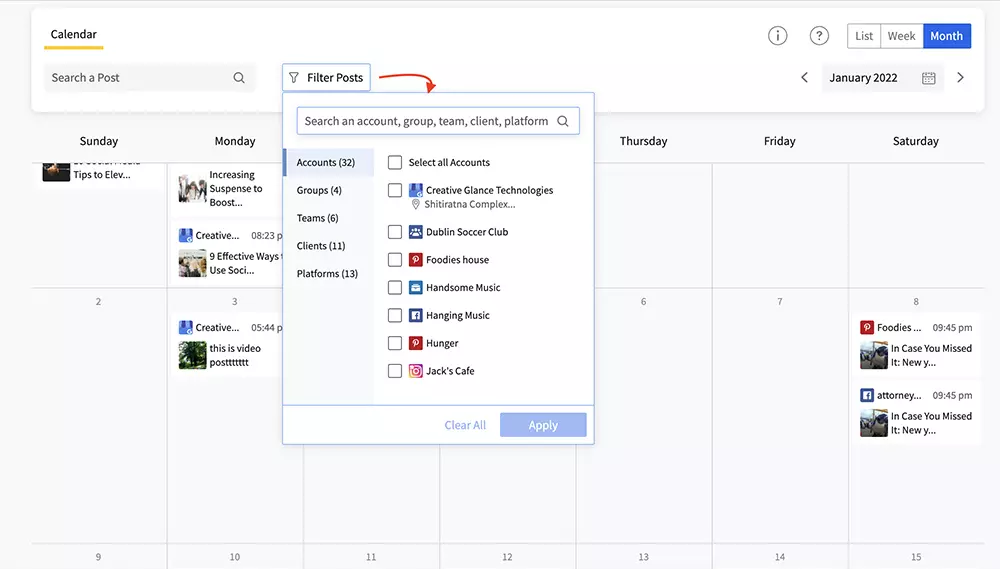 Start Your Creative Journey on TikTok Today
We hope we could inspire you to start your creative TikTok journey right away. While you definitely should find your niche, you should not restrict yourself or limit your creative self. Be experimental, find inspiration from other TikTok users, but ensure to maintain authenticity in everything you do on TikTok.
With SocialPilot, build a place for yourself on TikTok and grow your presence consistently across all social media platforms. Post your content during the best hours, track your performance, and engage your audience to the fullest.
Find all your social media marketing management-related solutions with SocialPilot. Start your 14-day free trial today!