Features
1. Scheduling
MailChimp's scheduling features enable you to automate posting on Facebook, Instagram, and Twitter. With its scheduling feature, you can save valuable time and ensure a consistent online presence.
Since it's primarily an email marketing tool, the process of scheduling posts also starts by creating a campaign. Afterward, you can select your social media post and start crafting your posts with captions and images.
Facebook posts require text, while Instagram posts require an image. After you save a general design, you can customize your post for each network. Remember, for Instagram, you will not get the option to schedule carousel posts, stories, or reels.
Later on, you can customize the post for each social media network and schedule it using a calendar interface. While scheduling your posts, you will get a preview of how your post will look on a particular social media upon publishing. Using the preview, you can mend any last-minute mistakes to avoid faux pas later.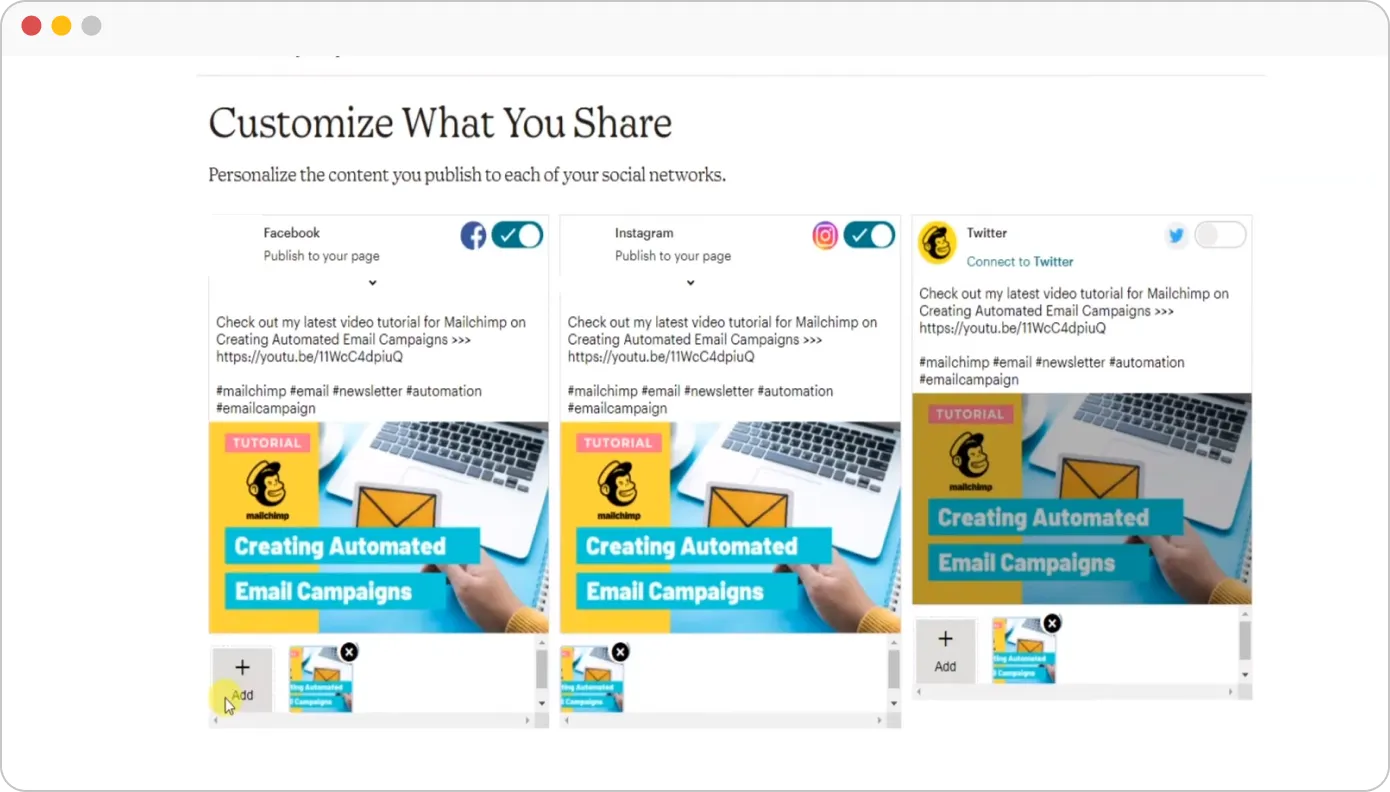 2. Content Studio
The Content Studio feature of MailChimp is a centralized space where you can manage, share, and even create campaign assets, like images, logos, or product images.
Its primary function is to keep your content organized and readily accessible for your email and social media campaigns. With everything under one dashboard, your content creation process indeed becomes very streamlined.
But the real magic happens with its sub-tool Creative Assistant. The tool adapts your brand's design principle through your website URL and helps you make on-brand designs for different platforms, including email and social media, in seconds.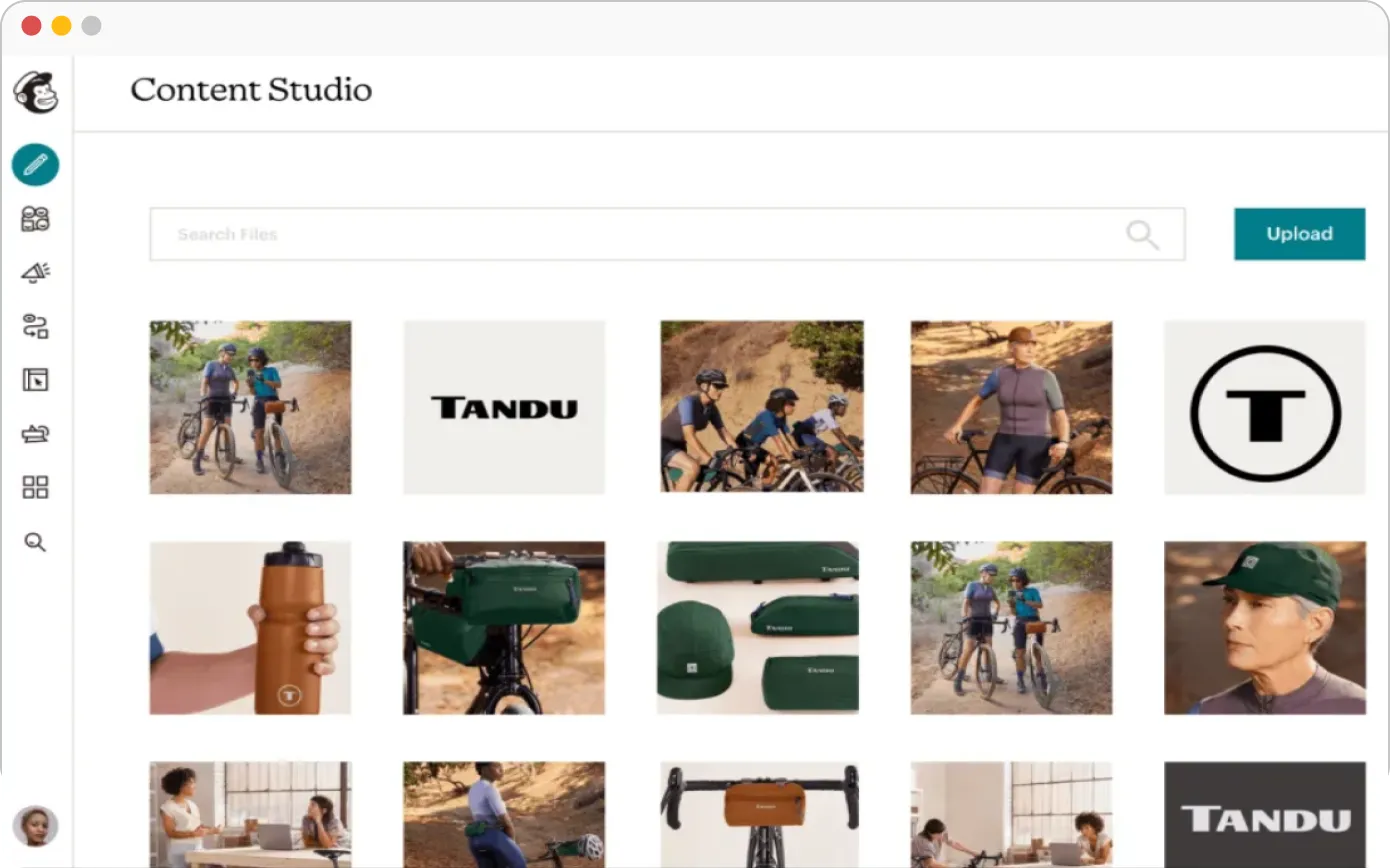 3. Ads Targeting
Mailchimp's Ads Targeting capability empowers you to craft meticulously tailored ad campaigns across Facebook, Instagram, and Google networks, ensuring your message reaches the right audiences precisely when it's most impactful.
This potent feature comes into play when you're operating a campaign via Mailchimp, leveraging the rich audience data you've accrued. As you connect this invaluable data, you can orchestrate Facebook and Instagram ad campaigns directly through Mailchimp's platform.
Yes, you can create, edit, and publish Facebook and Instagram ads, then view results without ever leaving your Mailchimp account.
This seamless integration of audience data and ad targeting delivers a powerful and streamlined experience, heightening the potential of your campaigns and amplifying their reach. The result is a more strategic, data-driven approach that enhances engagement and optimizes your ROI.
4. Analytics
MailChimp's reporting feature gives a rundown of your social media post's performance on Facebook and Instagram inside its analytics section. The tool creates an elaborate report for you to monitor your post's reach, impressions, likes, shares, and other key metrics without ever leaving your Mailchimp account.
Moreover, you can also see how well your ads have performed inside the tool. After 24 hours of you creating the ads through Mailchimp, the platform will update the statistics once every day for the length of your ad's run.
You can easily measure your ad's engagement and audience response, including views, clicks, and return on investment (ROI), to refine your marketing strategy and get the most out of your ad budget.