Feature
1. Scheduling
SOCi simplifies social media scheduling by enabling you to effortlessly create and schedule multiple posts across various prominent networks like Facebook, Instagram, LinkedIn, and more. With SOCi, you can conveniently plan your posts well in advance, allowing the platform to distribute them across your chosen networks automatically.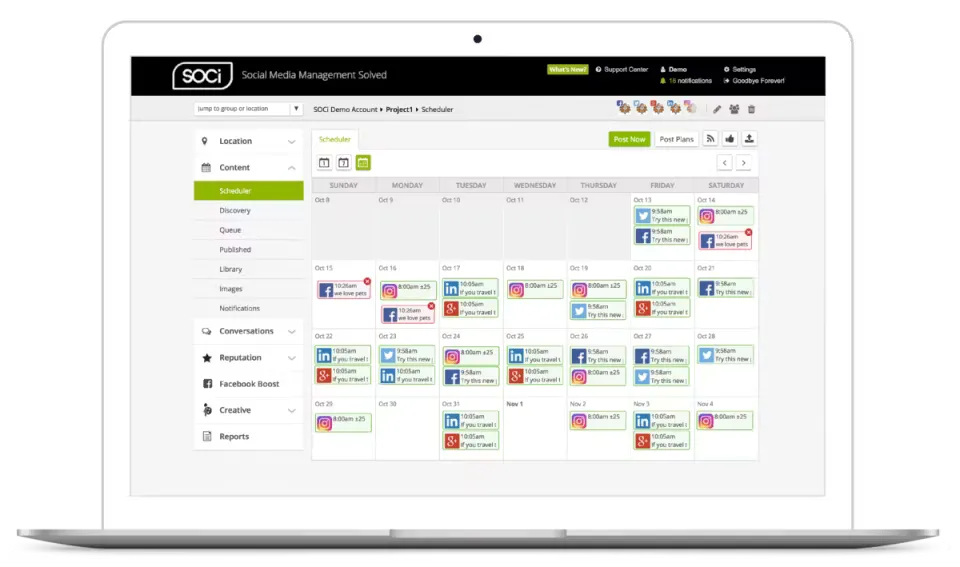 2. Conversations
SOCi's conversation feature enables real-time customer care on all major social networks, including Facebook, Twitter, LinkedIn, Instagram, and Google Business Profile.
It provides timely notifications and automated smart rules, which inform every team at every level about which engagements to respond to and which posts to schedule, approve, or publish. This ensures that your team never misses an opportunity to engage with their audience​​.
The platform also provides chatbots to deliver 24/7 customer care and lead generation across thousands of accounts​.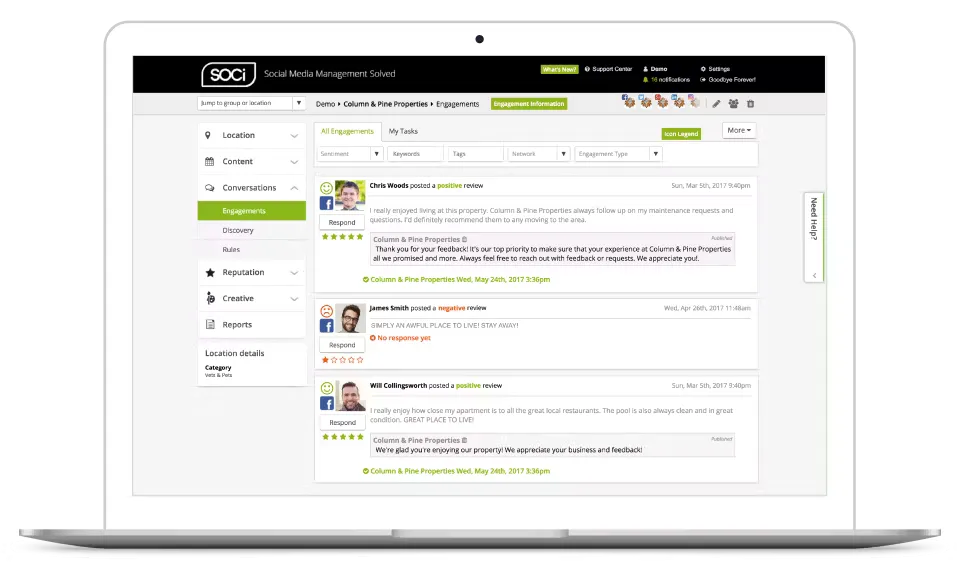 3. Content Library
The Content Library feature on SOCi is a great way to brainstorm, create and store new content that you can use later in time of need. Having a content library feature makes it easy to streamline the content management process and improve efficiency, especially for businesses with multiple locations​.
Inside the Library, you can club the creatives under different campaign names. You can further divide the creatives within the campaign by giving them different tags, making it super-easier to filter through thousands of creatives in a time of need.
SOCi's platform also allows users to organize and share content libraries and pre-scheduled social media calendars. This empowers you to deploy winning content in just a few clicks quickly while keeping everyone in the loop.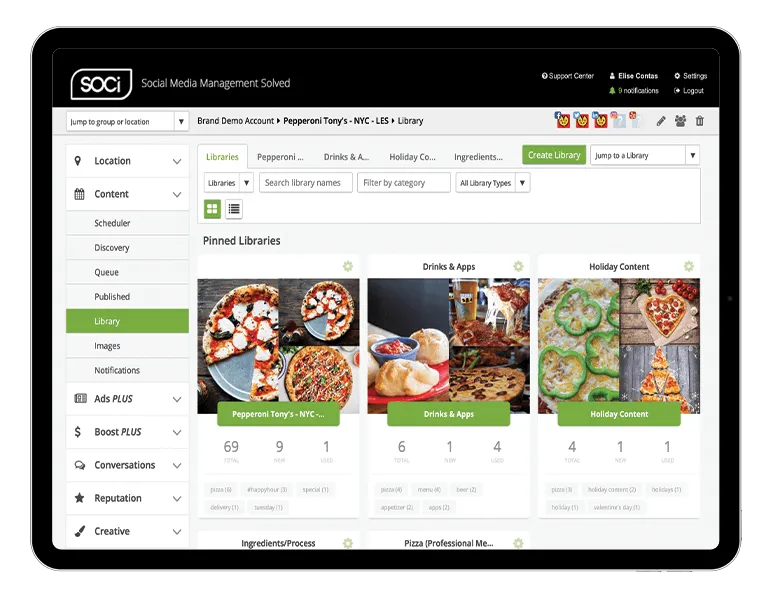 4. Analytics
SOCi's platform offers a flexible and in-depth analysis feature that lets you gauge the performance of your content at various levels – be it account, group, or specific location. This customizability ensures that you have the insights you need, just the way you need them.
For businesses operating across multiple locations, this is a boon. The ability to get a comprehensive overview of insights for all business locations via the location-level analytics feature can be a game-changer, aiding in strategic decision-making and tailoring marketing efforts for optimal results.
With the analytics feature in your hand, you can ensure that your content is getting the most engagement for your brand from a single dashboard. It helps you understand which content is performing best and enables you to respond to social engagements instantly as well.