YouTube has over 2 billion viewers every month. It's a staggering number.
There's no better opportunity than now to cash in and figure out the best ways to promote your YouTube channel.
Why?
Because it is an evergreen social media platform, it also crossed Facebook to become the second-most visited platform.
Today, Youtube has become a Disneyland for businesses and content creators to provide value to the audience who are interested in their niche. The competition is rising like never before. 
Content creators are aiming to be the top choice of their target audience on YouTube. This is why there's nothing better than promoting your YouTube channel to cater to more and more audiences and views.
"But how is it possible? How can I stand apart from the rest in my promotion?"
It's not rocket science to promote a YouTube channel; you just need to know some result-oriented, practical tips, and you are good to roll. We are more than happy to share with you some powerful, time-tested tips through this post.
9 Practical Tips to Promote your YouTube Channel to new heights
We have focused on the tips that'll bring engagements to your channel and your videos. We have divided our tips into two segments: 
Before publishing segment 
After publishing segment 
Why? Well, because your promotional approach should start from day one.
Before Publishing
Once you have stepped into the YouTube world, you have a long success path to cover. And setting up a firm foundation after following these tips below will help you ease your journey.
1. Figuring Out What Works 
Setting up the base right is the most important thing you need to do to promote your videos to your audience to gain more views and subscribers. You should be aware of the following: 
What will work for your audience?
What is the thing they like the most when they consume the content? 
What type of content do they like in your niche? 
Doing in-depth research about your industry on YouTube, your rivals, and your target audience is a crucial ingredient to YouTube success that most people miss out on. You don't want to be one of those, right?
You can make use of multiple analytical tools to master your research. If you kickstart your campaign with a solid foundation, you'll increase your chances of running a successful YouTube campaign.
Here's an example, if a mobile manufacturing company has to kickstart a YouTube campaign, researching their competitors like Apple, Samsung, OnePlus should be their first priority. Then they can jump onto other aspects of answering a few questions about their target audience. It will help them get a clear idea of what their rivals are doing and how they can do it better.      
2. Google-Friendly Keywords
Once you are done setting up your base right and you know what your audience likes in your niche, you need to filter out various keywords for your potent SEO. You need to target keywords that your audiences are searching for.


No doubt Google is giving priority to video content from YouTube over other content, but it's not for all searches. You'll have a higher probability of finding video results on top for keywords containing "Tutorial or How to" compared to others.
Once you are done with your keyword research, search those keywords on Google, look if there are any video suggestions for those keywords. If yes, then you are good to go. If not, tweak those keywords a bit and then look for video search results. Try adding "How to or Top ways" to achieve the desired result.
For example, if we have to create a video for the "how to promote your YouTube channel" keyword- which seems to be the same for this article – here's the Google result we got. It clearly shows some video suggestions, which means that we can use this keyword to create a video on YouTube.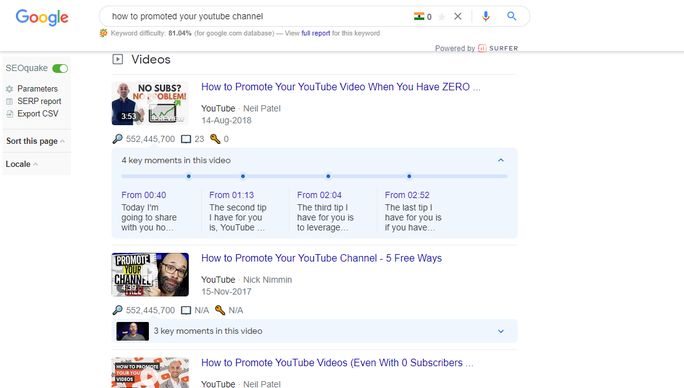 3. Content Calendar is Important
So, now that you are done with all your research and filtered out the keywords helping you with the SEO, you need to plan at least a six-month content calendar. You need to be consistent in producing content and publishing it. It will gradually help you reach out to your audience, and steadily, it will increase your reach.
A content calendar will help you organize your content and keep track of your posting schedule. It will be easier for you to promote your content if you are on top of things, and the content calendar gives you that freedom. Once you do it right, you'll reach out to more audiences and gain more views.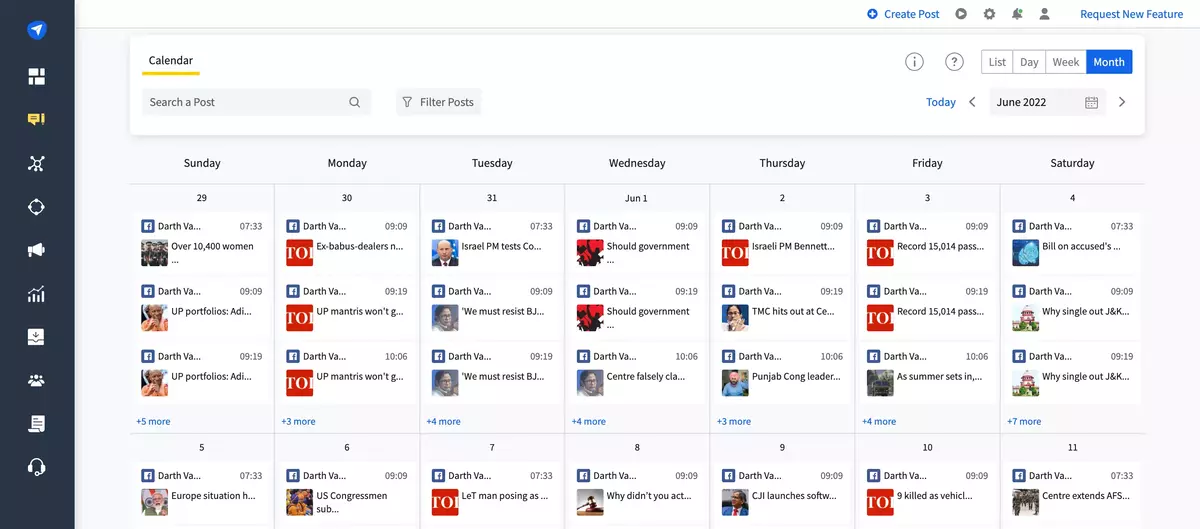 4. A Balance Between Evergreen and Trending Content
One thing to keep in mind while doing all the initial work for your promotion is to maintain balance in your content – a balance between evergreen and trending content. 
You may get enticed by some trend going on in your industry, and you may want to follow that for greater promotional results, but along with that, you shouldn't neglect the power of evergreen content.
Trends come and go, but you want your audience looking for your videos for years to come. You want people viewing your videos repeatedly. That's why you need to focus on evergreen content as well.
"But what are evergreen videos?" 
Videos that include resource and tool lists, how-to guides, tip roundups, stat collections, and other such content will rank for years and help you increase your traffic. 
An outstanding example to explain this tip is a YouTuber Peng Joon. You can see how he has uploaded trending content regarding cryptocurrency and casinos. People want to know more about these topics currently, and he cashed in on this opportunity.
But that's not the core of his channel; he is also focused on affiliate marketing and is making how-to's, top 10 videos, etc., in his niche. So that's the type of balance you need to maintain in your content.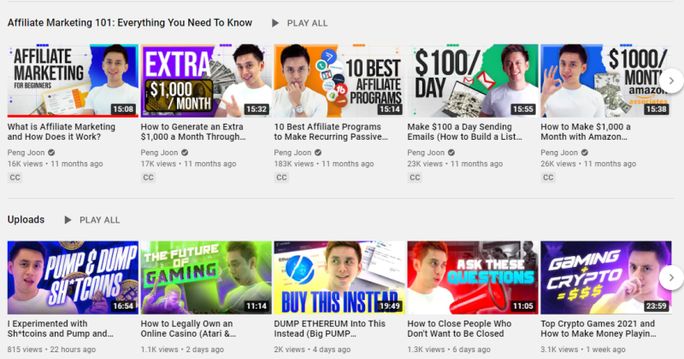 5. Tailoring your Profile
Wait. Don't get too excited about creating and publishing content. That's what most YouTubers do, and in doing so, they miss out on solidifying their YouTube profile. You shouldn't be one of them.
Having an enticing profile is one of the most underrated ways to promote your channel and achieve solid SEO benefits. You can do the following simple things to master this step:
Have a simple and SEO friendly channel description
Work hard on your channel art
Include your contact info to be easily accessible 
Be consistent with your color scheme, style, and brand image
These simple practices can be a big turn-on for new visitors and help you gain subscribers and more views.
Check out the example of a YouTube channel named Unbox Therapy below. Notice how the color pattern and style are similar in the logo and the channel art; you can also check the precise description regarding his channel, and the contact email is also given. These are a few essential things you need to keep in mind while setting up your channel's profile.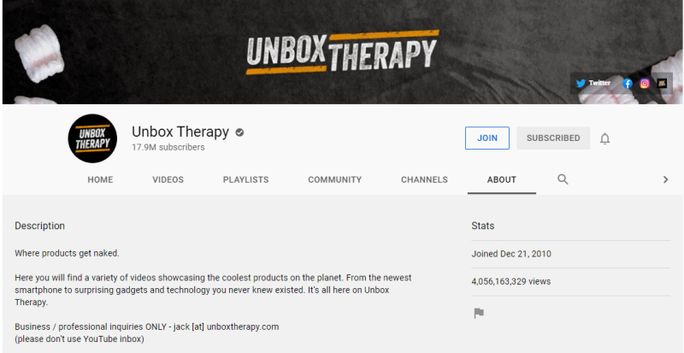 After Publishing
Once you have published a few content pieces and are on track for your content calendar, along with other tips mentioned above, you'll slowly start gaining subscribers. Now you need to scale up your promotion campaign. Let's see how to do that.
6. Try a Q&A
Once you have a subscriber base, you need to build a healthy relationship with your audience. Answering their specific questions related to your niche can be an effective way to do so. 
You can ask your audience to reach out to you with the queries in your comment box, emails, or other social media platforms so that you can prepare a list of questions to answer.
With a Q&A video, you'll show that you care about your subscribers and their problems. It will increase your watch time and gain a new audience because of word-of-mouth marketing, and it will give you a fresh piece of content to publish. It's like a win-win situation for all the people involved.
For example, here's how YouTuber Alpha M has used questions and answers videos to work effectively for his channel. He created multiple videos addressing people's problems, and it strengthened his relationship with the audience. Also, it showed his fans that they matter to him, which gave him an enormous boost.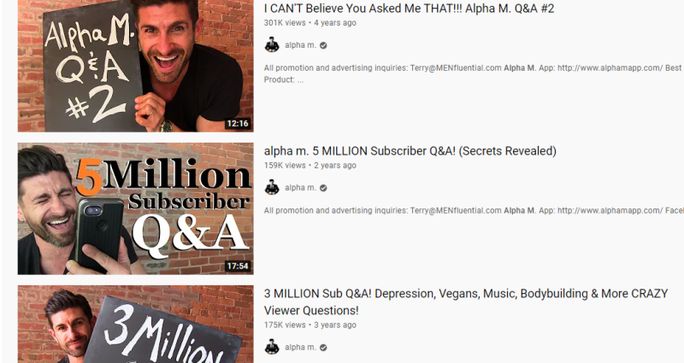 7. Go Live Occasionally
Live video is the latest feature introduced by YouTube, which is being used across the platform by content creators. Be it gamers, news channels, tutorials, everyone is using YouTube live. Why? Because it helps to connect with the audience in real-time. People can comment live and post their queries live. 
You can also upload the whole live session afterward for your other subscribers who missed it. It will ultimately become a piece of content that will gain views and bring in new subscribers. 
Here's how the BBC is using the live feature of YouTube: you can see one video is live right now, and another live video which went on for 11 hours is also on the channel for other viewers who missed it in the first place.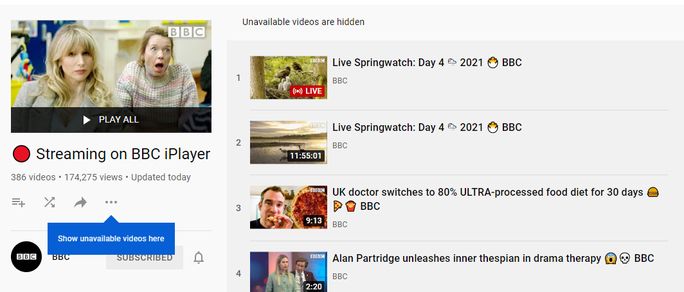 8. Be Active in your Community
YouTube is about building a healthy relationship with your following in your niche. You have a subscriber base; you need to be active in your community. You need to reply to the comments people are leaving; you need to tackle all the negative comments too. You need to listen to your audience, ask them for more video suggestions and what they want from you.
Don't distance yourself from your own YouTube community. You should interact with fellow YouTubers, feature in some of their videos, and do collaborations with them. It will create a positive image of you across the network, and people will talk good for you. It will ultimately increase your view time and audience base.
Promote your Channel, not just your Videos
We saved the best for the last. It's not only YouTube that'll help you drive traffic. You can use the power of other social media platforms and other channels to drive a great amount of organic traffic to your YouTube channel. You can use various effective ways to promote your YouTube channel. Have a look:
Social Media
You can leverage various social media platforms like Instagram, Facebook, Snapchat to drive organic traffic to your YouTube channel.
Posting regular updates regarding your channel on these platforms and asking people to see your latest videos will help you gain tremendous view time and subscriber base. Most YouTubers channel their traffic from one platform to another to get desired results from the community they have built on multiple social media platforms.
Here's an example of a famous YouTuber, Lewis Hilsenteger, who uses social media platforms like Facebook to engage with his audience regularly. He mostly posts his YouTube content on Facebook. This has helped to create his own Facebook audience base. 
At the end of his videos, he tries to channel his Facebook audience towards his YouTube channel. You can do the same with your social media handles to promote your YouTube channel like a pro.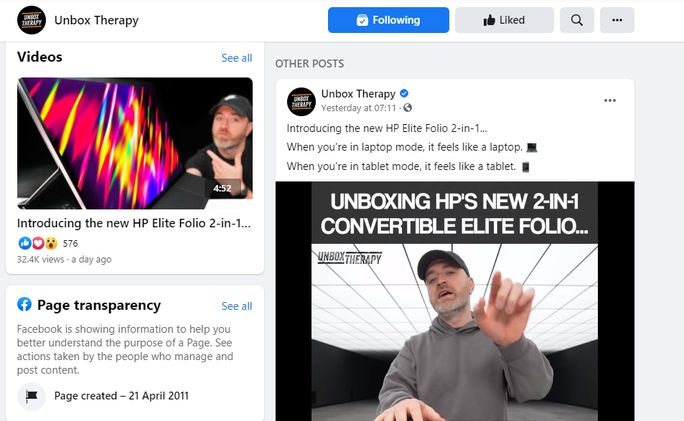 Your Website
If you have your website and are driving traffic through blogs or paid sources, you can always channel that traffic towards your YouTube channel, and if people like your content, they'll become your subscribers.
Look at this excellent example proving the above point. A famous YouTuber Gary Vaynerchuk is using his website to channel his website audience towards his YouTube videos. He has embedded selective videos from his YouTube channel on his website. 
New visitors scrolling through his website can get engaged with his YouTube videos, thus increasing his views, view time, and some might even subscribe to his YouTube channel. This is a very effective technique that YouTubers use for their YouTube promotion.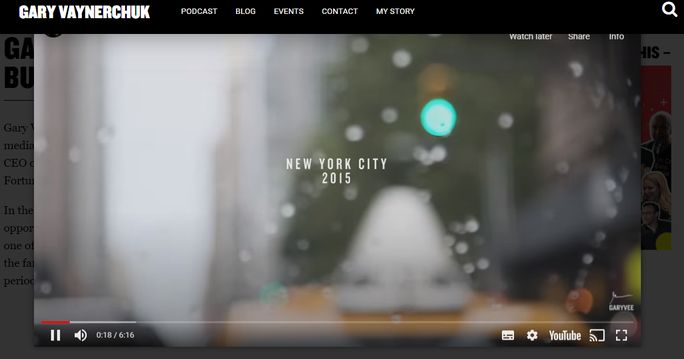 Emails
You might think of emails being old school, but they are still one of the most effective ways to promote your content. You can collect all the emails of your subscriber base and reach out to them via emails to promote your newly uploaded content.
You can also reach out to your email subscribers from other platforms to make them aware of your YouTube channel and make them watch your content. You just need to create effective email campaigns for these purposes and wait for spellbinding results email marketing will deliver you.
One great example to explain this point is from a YouTube channel, 'Marketing Masters.' When someone subscribes to their email list, they run their email campaign to email them regarding their latest video uploads personally. 
It helps them divert their email subscribers to their YouTube channel, resulting in increased views and subscribers. You can use this old-school yet effective method once to scale your YouTube channel to new heights.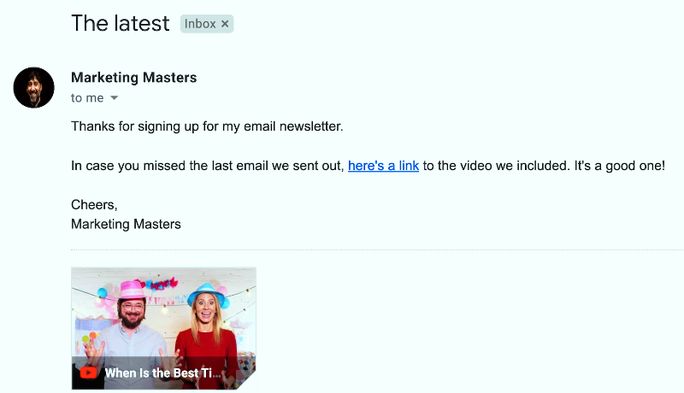 Are you ready for some Promotion?
Implement all these time-tested tips before and after publishing your YouTube content to make your YouTube marketing game strong from your initial days on YouTube. 
We have chosen some practical tips that you can implement to promote and scale your YouTube channel to new heights.
So what's making you wait? Kick-start your most effective promotional campaign on YouTube this 2021 and ace it. And don't forget to use SocialPilot for all your social media marketing needs.