Well, if you want to access all the benefits mentioned above from YouTube, you need to verify your channel.
Now you'll be thinking, but how to verify my YouTube channel?
Well, to verify your channel, you just need to perform a few basic steps.
But before we jump on that, let's understand the importance of YouTube verification in depth.
What is YouTube Account Verification?
YouTube verification is a process that grants official recognition to a YouTube channel owner and confirms their authenticity. Verified YouTube accounts are marked with a verified gray check mark that appears next to the channel's name in the search results.
YouTube channel verification process serves these purposes
Authenticity
Channel verification helps to establish the legitimacy and indicates that the channel is owned and operated by an entity present.
Identity Security
A verified YouTube account prevents impersonation and safeguards your channels from fake account owners who try to attempt and deceive the viewers.
Enhanced Credibility
Account verification adds uniqueness to a channel's content and increases the trust among the viewers and potential sponsors and collaborators.
Special Permissions and Privileges
Verified channels have access to certain features including the ability to customize their layout, Live streaming and monetization through the Partner Program.
Why is YouTube Verification Important?
YouTube verification helps YouTube verify your channel as authentic and not a bot spamming on YouTube. Verifying your YouTube account also helps to get approval for monetizing your channel.
YouTube verification can confuse a lot of beginner content creators. A lot of people feel that getting a badge on YouTube is what getting verified means.
But getting verified by YouTube and getting a verification badge are completely different things.
Verifying your account is the most important initial step for any content creator that proves your authenticity. The verification badge helps YouTube recognize you as an established brand.
As a beginner, you should focus on getting your YouTube channel verified. Being a new content creator on YouTube, here's what verification can help you with:
1. Increase Your Upload Limit
YouTube has restricted the duration of a video to 15 minutes if the channel is not verified. But if you want to upload a video over 15 minutes, you need a verified YouTube account.
Increasing your limit will help you create long-form, valuable evergreen videos on YouTube. There will be no limitation on your creativity, and you can stretch your video to convey your message completely.
2. Add Custom Thumbnails
You get the freedom to add custom thumbnails if you are verified with YouTube. It will help you create and add irresistible thumbnails which the user is enticed to click.
On the contrary, if your channel is not verified, you won't be able to add new thumbnails, and you will have to choose one out of three default thumbnails created by YouTube.
If you choose a default thumbnail, chances are they won't be engaging enough and will not attract users to click your video.
Your video views will drop, and ultimately, all the engagement numbers will take a steep fall. You don't want that, right?
3. Stream Live Content
Having the feature to Live stream on YouTube will help YouTube's algorithm and boost your brand reach. YouTube's algorithm is attracted towards live videos and gives a tremendous boost to Live streams.
Live streams gain three times more engagement on YouTube compared to other forms of content. If you want these staggering numbers for your videos and channel, you need to verify your channel on YouTube.
4. Appeal for Content ID Claims
If you verify your YouTube channel, you can appeal for content ID claims; you can raise a dispute if YouTube applies a content ID claim.
YouTube will give you a 30 days time frame to respond, and if you feel that the claim is wrong, you can restrict it. But if you think it's not wrong, you can remove that part from the video easily using the YouTube in-build editor.
But if you don't verify your channel, then you can't appeal for content ID claims.
These are some of the crucial benefits of getting your YouTube channel verified. Now you know the importance of verification, let's see what things to avoid losing your verification.
Can You Lose the YouTube Verification?
Yes, you can.
Getting verified and enjoying all the benefits is one thing and staying verified is an entirely different thing. You need to check a few aspects if you don't want to lose your YouTube verification.
1. Don't Violate YouTube's T&C
The priority of your YouTube journey should be to stay within the limits of YouTube's terms and conditions. If you don't want YouTube to remove your verification status, you should create content adhering to the YouTube guidelines and professionally manage your account.
Consistent violation of YouTube terms and conditions can result in you losing your verification status.
2. Don't fake Your Numbers
YouTube is evolving day after day. It wants to remove all the bots and black hat activities like unfair ways of gaining engagement and adding fake subscribers, likes, or comments, from the platform and promote genuine work.
If, somehow, YouTube finds out that you are adding on fake bot followers, they will reduce your subscriber count. If you are found in constant violation, chances are your verification will be dismissed.
3. Don't Change your Channel Name
Changing your mobile number and channel name will make you validate the new credentials again. If you try to do it consistently, YouTube will put a limit to the updates, and you'll not be allowed to update your mobile number and channel name again.
Also, if you receive a verification badge after a few years of hustle, you'll lose that too. No doubt you can apply for that again, but you don't want to take that risk again and again.
It's high time that we discuss the basic and easy steps involved in verifying a YouTube channel. So without further ado, let's learn something fruitful.
Steps to Verify YouTube Channel Using Desktop
1. Go To youtube.com And Click "Settings"
The first step to verifying your channel is accessing the YouTube website from your desktop and opening the settings options.
You can find the Settings button on the left sidebar. Look at the image below to get an idea.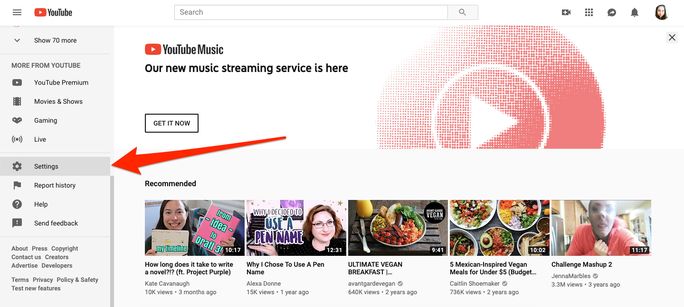 2. Click Additional Settings
Once the settings window appears, you need to select View Additional Features located under the section 'Your Channel.'
Additional settings have all the features that help you view your community guidelines status and copyright status.
Apart from that, you also have the option to verify your YouTube account.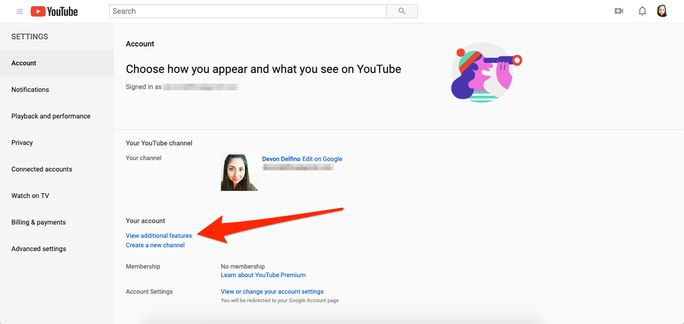 3. Click Verify
Once you click the additional features link, you'll see a Status and Features heading. And under the heading, you will be able to see your profile picture and your channel name.
Just below your channel name, click on the Verify button to kick-start your YouTube verification process.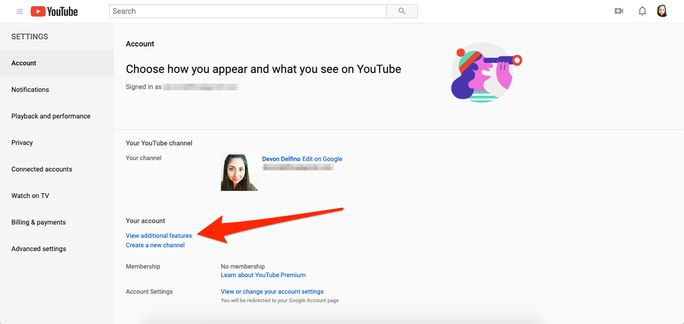 4. Get the Verification Code
Your YouTube account verification involves two further steps. You need to select your country from where you are residing currently and will use your YouTube account.
Then you need to choose one of the options to receive a verification code from YouTube to verify you as a real YouTuber and not a bot.
You have the option to receive the code via call or text on your mobile device.
After that, you also need to choose the language of the message or call you want to receive. The default language settings is set as English (US); you can change that.
Then enter your valid mobile number to complete the initial steps of the verification process.
After selecting all the ideal options, click on the Confirm button to receive a verification code from YouTube.

5. Confirm The Code
The second step involves you entering the six-digit received code in the dialog box. Enter the valid code and click on the submit button.

YouTube will verify your code, and you'll receive a pop-up of successful verification of your YouTube channel.
Isn't it simple?
You can now use all the features of YouTube available for verified channels.
Now let's see how to achieve the same result using a YouTube mobile application.
Steps to Verify YouTube Channel Using Mobile App
1. Access the YouTube App
Open the YouTube application from your Android or iOS device, and upon the top right-hand corner, tap on your profile picture. That's going to load up your channel.
Once your channel loads up, see the camera icon next to the search icon at the top and tap on that.
2. Click on Go Live
You'll be presented with the option to either Record or Go Live. Click on Go Live.
Don't worry. You won't go live because you don't have a verified YouTube account yet.
Go to the next page, which says, 'Before you go live, we need to verify your identity with a phone number. It may take 24 hours to access these features.'
Tap on 'Get Started' for further verification steps.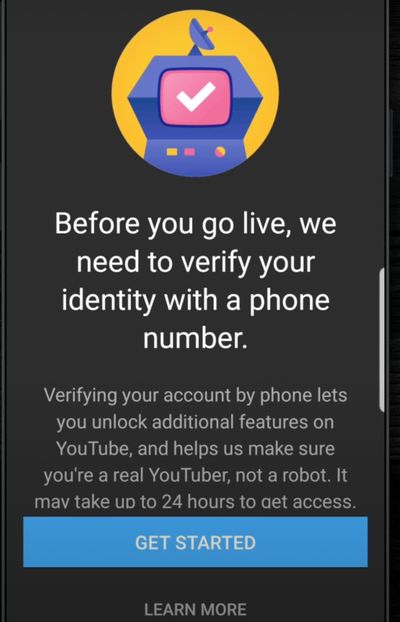 3. Get the Verification Started
You'll see a page to choose your country, add your phone number, and you can choose whether you want to receive a text or a phone call.
Once you fill out all the options, click on Submit.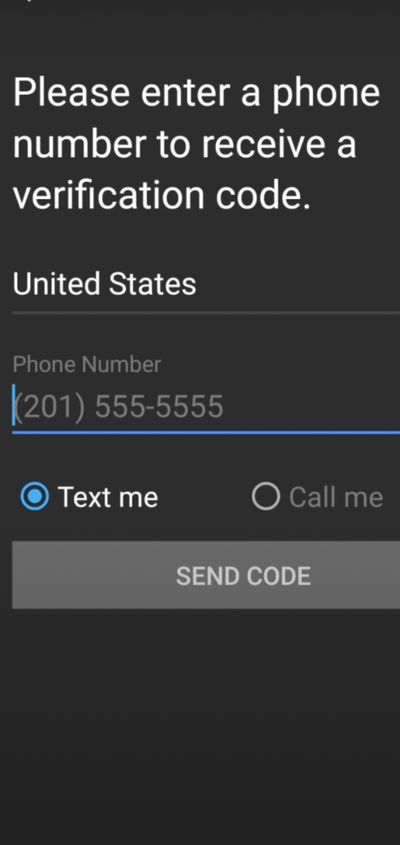 4. Enter Verification Code
You'll receive a six-digit verification code from YouTube. You need to verify it and enter the code and submit it.
You'll receive a pop-up that your account has been verified.
But remember, it will take 24 hours for YouTube to verify your account.
Once done, you'll receive a notification from YouTube to access all the features available.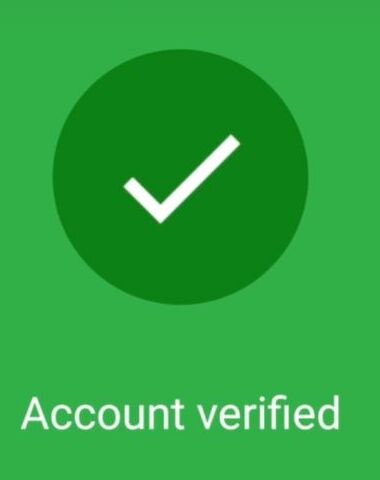 It's Time to Get Verified!
Now you know the importance of getting your YouTube channel verified and how you can go about it.
Whether you are already a verified user or looking to become eligible on YouTube, you'd want to improve your presence on the platform. If you are looking for more ways to grow your presence on YouTube, check out our tips and tricks on how to improve your YouTube marketing strategy.
Remember, give your audience the best content, be consistent and don't fool your viewers. It takes time to build a follower base, but once you start, things fall in place.
If you need any assistance with your other social media handles, you can use SocialPilot as your helping hand to manage all the content scheduling, content calendar, and RSS feed automation process.