We all know how video streaming has become a trending form of content consumption. 
And when we talk about video streaming, YouTube is one of the top words that strikes our mind.
The second-most visited site in the world has an abundance of opportunities for businesses to scale their business and positively impact their audience using multiple YouTube marketing techniques. 
One of those techniques is YouTube influencer marketing.
Why? 
Because, by the end of 2023, 82% of the overall consumer traffic will be because of online videos and 92% of professional marketers believe influencer marketing is one of the most effective forms of marketing today.
With more and more YouTube content creators making their own space on the platform, brands are looking forward to associating with them to fulfill their business goals in the most modern and effective way possible.
So if you also want to make the most of YouTube influencer marketing for your business, let's understand the nitty-gritties of creating a successful YouTube influencer marketing campaign tailored to your goals and requirements.  
What is YouTube Influencer Marketing?
YouTube influencer marketing is when a YouTube content creator promotes your brand, product or service, or any of your campaigns or contests on YouTube.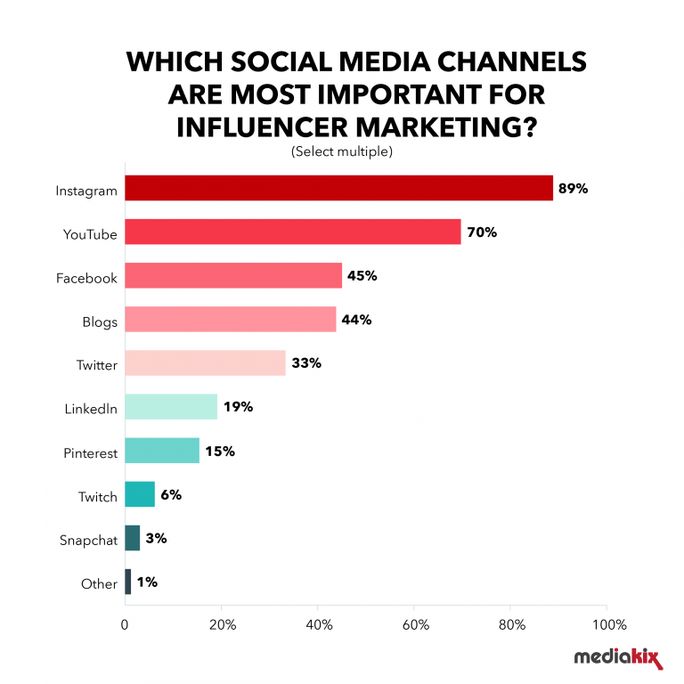 There are thousands of content creators present in your niche; you need to dig in and find the best fit for your brand, which aligns with your brand goals and will help you fulfill them in the best possible way through YouTube.
Let's further break down some of the core benefits that YouTube influencer marketing can deliver on your brand.
Is it worth for a Brand to use Influencer Marketing on YouTube?
Associating your brand with a YouTube influencer will automatically make their audience aware of your brand and product/service.
It will help your brand to:
1. Gain Trust 
YouTube influencers have a trusted audience base that follows the influencer for the content they create. As a result, they have a strong relationship with their audience. You can channel that trust and bond towards your brand by partnering with the right influencer.
2. Increase your User Base
Once the YouTube audience is exposed to your brand through the influencer's content, you'll see a bump in your customer base as many people will take a specific action recommended by the influencer. In addition, it will increase the chances of the audience becoming your lifelong customers if you satisfy them with a great user experience and customer service.
3. Skyrocket your Numbers
Once your audience base increases, your sales numbers will skyrocket, you'll strengthen your ROI, your revenues will take a rise. It will help your business to scale to new heights and outshine your competitors.
So don't you want to explore the power of YouTube influencer marketing for your business?
Don't you want to experience all the above benefits?
Let's discuss different ways you can make use of influencer marketing.
Ways in which you can take help from YouTube Influencers
1. Unboxing Videos
Unboxing and unwrapping videos are some of the most popular viewed videos on YouTube. Over 40% of the buyers are glued to unwrapping and unboxing videos by their favorite YouTubers for hours.
YouTube even conducted a survey that states that the number of hours people spend watching unboxing videos on YouTube equals watching a holiday classic "Love Actually" over 20 million times.
You can also collaborate with the YouTube content creator whose content revolves around unboxing new stuff and promote your business product to their audience. It is a very effective way to create hype for a new product to make more and more customers buy your product.
Like the example below, you can find thousands of videos based on unboxing, and people love watching unboxing on YouTube. If you have a product, you can make use of this in your YouTube influencer marketing campaign.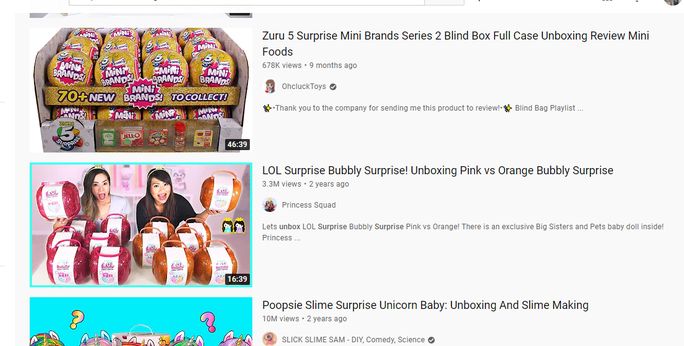 2. Giveaway & Contest
If you want to attract new customers or promote your brand, giveaways and contests are some of the most remarkable ways to do so. You can collaborate with a YouTuber to make a content video highlighting your brand and highlighting your promotional event. You can also share inspiring influencer giveaway examples to your associate so that they can create content based on the successful ideas.
It will make the viewers curious about the event and attract new future customers to your brand.
One pro tip you can follow is to channel your audience to your website and request them to enter their emails to participate in the contest, or just subscribe to your channel and the influencer's YouTube channel.
But don't forget to track all the entries using a custom URL so that you can analyze your performance and make sure the content runs smoothly.
Here's an example where a business partnered with a famous YouTuber – 'Rico The Giant,' to do giveaway content on the occasion of YouTubers 100k subscribe reach.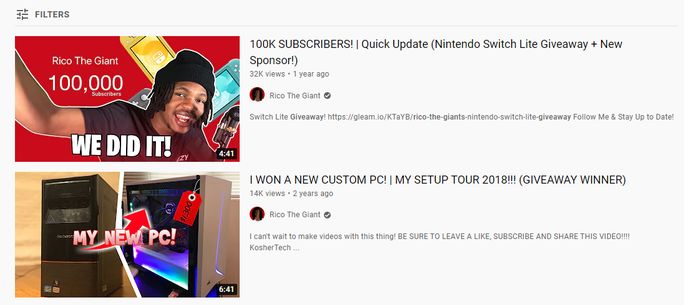 3. Product Launches
Did you know 80% of the new product launches fail? 
If you want to be in the 20% bracket, you need to use YouTube influencer marketing for your new product launch.
Video marketing is one of the most effective tools to gain audience attention and create a buzz around the market for your new product line.
There are three ways in which you and the influencer can make your product launch a success.
Your influencer can post a trailer or a 'Coming Soon' video in which the subscribers can have an exclusive look at the product before you launch in the market.
You can also ask your influencer to create a promo video of the product where the influencer uses and praises  your product(s)
You can also have a launch party (digitally), and your influencer can offer free invites to the event to its subscribers to create awareness about the launch.
Here's an example where multiple fashion YouTube influencers launched the latest product to make their audience aware of the brand and their latest product range.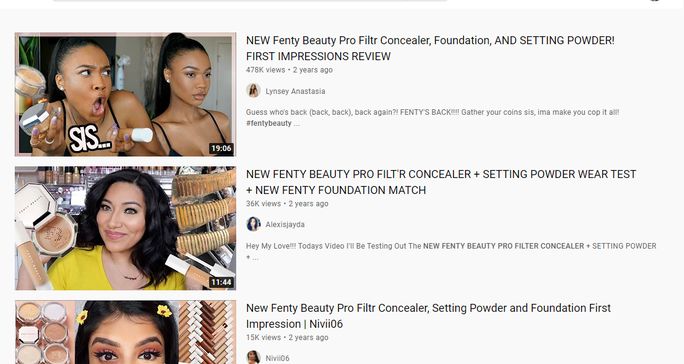 4. Ads & Promotions
One of the latest trends businesses follows with YouTube influencer marketing is using their influencers to create a promotional ad on YouTube. 
The attention span of a YouTube ad is 62% compared to any TV ad having an attention span of 45%. Therefore, finding a familiar face on the ad will help the YouTube audience to stick to the ad and take a specific action that they desire.
Here's an ad campaign used by Wix featuring a famous YouTuber Shameless Maya to attract a YouTube audience towards their service. You can also ask YouTube content creators to promote your product or service with a result-oriented mindset.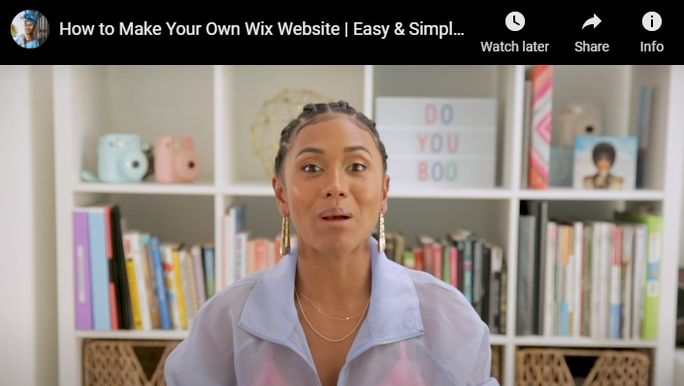 5. Use YouTube Influencers to get Reviews and Feedback
Sometimes it's not always about selling using YouTube; you can also get real-time feedback from your already customers about your products using YouTube influencer marketing.
So you ask the influencer to create one of your product videos and the audience to tell their views regarding the product and any feedback they want to give.
One of the best examples of this approach with YouTube influencers is Marques Brownlee. Brands associate with MKBHD to know how people liked their product and their views regarding the product. 
As a result, around 70% of the comments that Brownlee has on his videos are related to the audience's opinions, and the rest, 30%, are just jokes or trolls.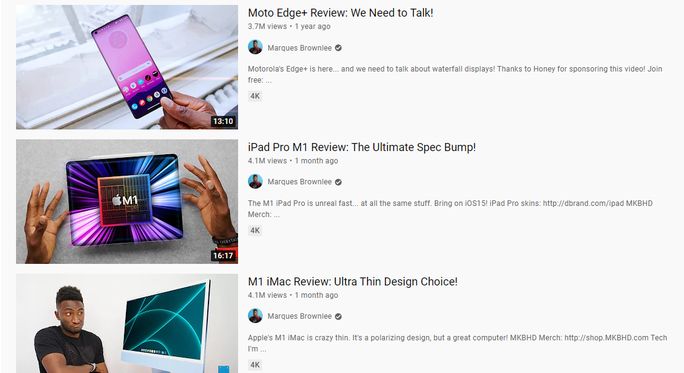 These are some of the top ways you can associate with your influencer to promote your product/service on YouTube. But some practices can increase your results accuracy and help you create a successful YouTube influencer marketing campaign.
Best Practices for your YouTube Influencer Marketing Campaigns
YouTube influencer marketing campaign is just like another marketing campaign. First, you need to be clear with your objectives and your business goals. Once you are done with the initial research, you can move forward by:
Identifying the Right YouTube Influencers 
Researching the best YouTube content creator for your brand is the most crucial aspect for the success of any YouTube influencer campaign.
You need to dig deep down whether the influencer content is relevant to your niche or not. Does it have the right amount of reach you require fulfilling your marketing goals? Do they have healthy content with their audience?
Answering these questions while your research work will help filter the right one for your YouTube influencer marketing campaign. In addition, you can make use of various power tools to ease the pressure from your shoulders. These tools can use their robust search engines to filter out the right fit influencer for your brand.
Here's an example of such tools and their search results for various influencers for a brand. We'll discuss the top tools that you can use for your business in the latter part of our discussion.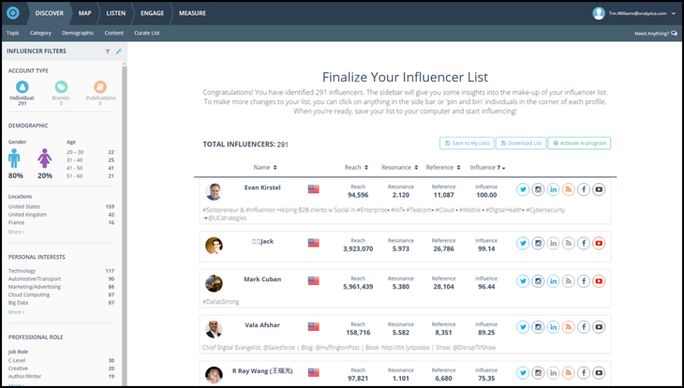 1. Create your Budget
YouTube influencer marketing won't be as expensive as traditional TV advertisements, but still, you need to pay the influencer. For that, you need to set your budget accordingly. This will help you give an idea of which influencer you can associate with for your promotion work.
Different content creators have different price tags based on their subscribers and views. So you need to find one who is effective yet inexpensive for your successful YouTuber influencer marketing campaign. 
2. Connect with your Influencers' Subscribers
You don't want to launch the campaign and sit on the sidelines waiting for the results. Instead, have a conversation with the viewers because they have the potential for being your future customers.
It will help you build a healthy relationship with the viewers and create a positive image of your brand.
3. Give your Content Creators Freedom
You should avoid giving the influencers pre-recorded videos for the marketing campaign. Their audience will not be interested in watching your content until they gel up with the creator's content.
Because if we boil it down, they watch the influencer they have subscribed to and not your channel. Giving the creator the freedom to create unique content with a fusion of your brand will help you make the campaign successful.
Follow all these essential practices to make sure you don't fall short of your campaign goals. If you need to solidify your campaign, use the following essential tools for a successful YouTube marketing campaign.
Some Important Tools for YouTuber Marketing Campaign
1. VidIQ
It is one of the most effective YouTube marketing tools to get the most of their campaigns. It helps track metrics such as the number of new subscribers, tags, social media shares, and watch time.
It helps with keyword research, competitor analysis, overall campaign analytics, stat comparison, and thumbnail generator. The platform has a free basic plan, and its pro version starts from USD 7.5 per month.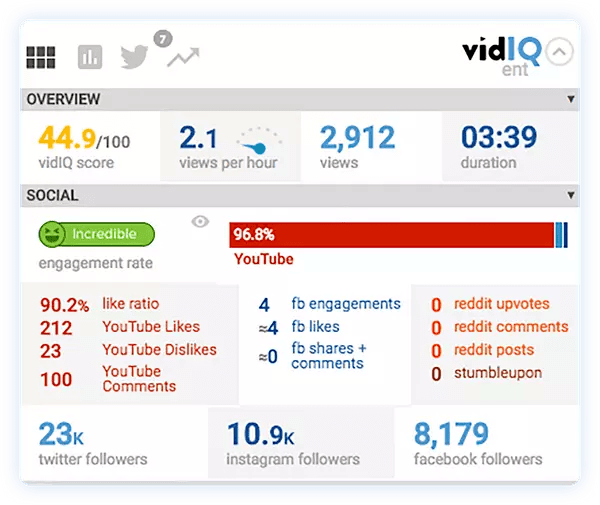 2. BuzzSumo
Suppose you want a simple solution for your content requirements; you want to know the different topics and ideas for the YouTube content your influencer will post; BuzzSumo is the ideal tool for your marketing campaign.
It can filter different ideas from your competitors on YouTube and help you create your own successful strategy.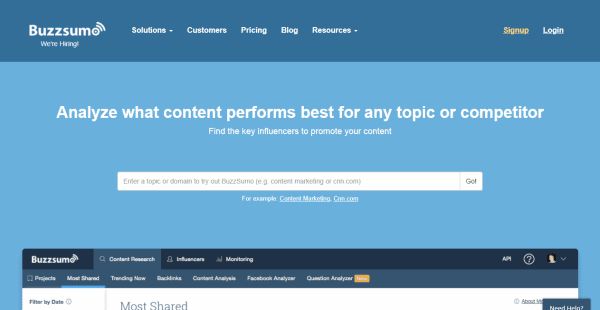 3. NinjaOutreach
It is an effective cloud-based influencer research platform where you can filter out the right influencer for your YouTube influencer marketing campaign. You can choose multiple tags, and NinjaOutreach will narrow down the research based on specific labels like bloggers, influencers, individual articles, and companies.
Apart from the research, NinjaOutreach also helps in analytics of your performance in the YouTube Influencer marketing campaign.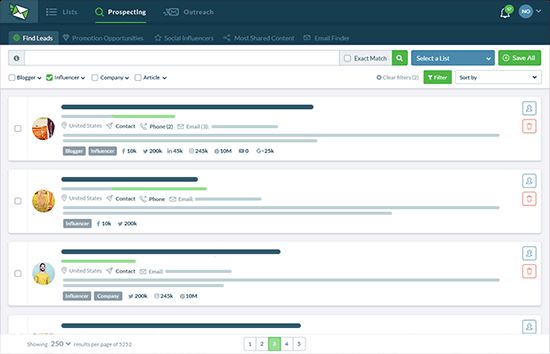 Are you Ready for your next YouTube Influencer Marketing Campaign?
That was our breakdown on how to make your YouTube influencer marketing campaign successful. However, you can still learn more about social media influencer marketing if you still think we have missed something.
But if you are clear about all the tips and tools for your next YouTube influencer marketing campaign, then you should kick-start creating a strategy for your successful campaign. And don't forget to add a video posting and scheduling tool like SocialPilot to your marketing arsenal.