Being the king of online video, YouTube consistently rolls out regular updates to improve the user experience and remain on top.
To keep up with the ever-changing platform, there are certain things you need to take care of with your video content, and one of the significant aspects is YouTube video dimensions.
It is directly responsible for affecting YouTube video size and format.
So are you updated with all the dimension criteria set up on YouTube?
Don't you want to know the ideal YouTube video dimensions to help you scale your YouTube channel to success?
Well, it might sound like a daunting task to achieve, but don't worry, we got your back.
We have summarized all the content related to YouTube video dimensions to save your time and energy.
Without further ado, let's roll the knowledge dice.
Why are YouTube Video Dimensions Important?
No doubt, with the advancements in the digital world, creating YouTube videos has been simple.
But ask any professional in the industry about boosting YouTube channel growth while ensuring alignment with the algorithm, and they will tell you that you need to use the best video resolutions and the best dimensions.
Giving your viewers more options with video pixels and uploading the best video quality on the platform will help your viewers to stick to your content for even longer and skyrocket your views and engagements.
It will provide the best user experience because the internet speeds are touching the skies, and most of the latest hardware supports the best internet speeds available. Today's users want to experience the best video quality experience because of all the latest advancements.
So tailoring your content to make it relevant is as important as checking the video size and dimension.
But what are the correct YouTube video dimensions and sizes?
Let's find out.
What is the Best Video Format for YouTube?
Here are all the YouTube video dimension pixels and resolutions that you can use for your content creation. Each one has different usability according to different situations.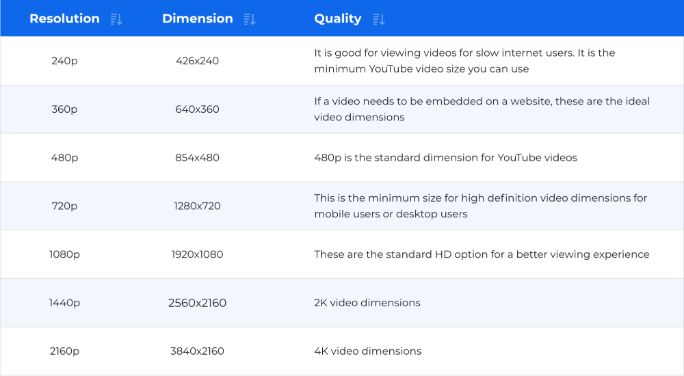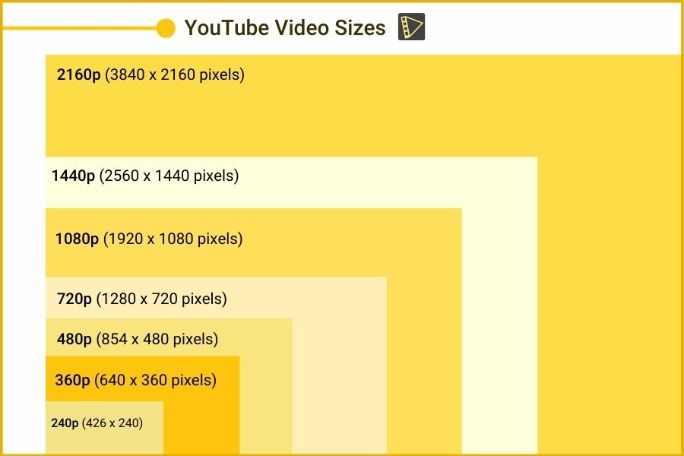 Apart from these, there are some other standard YouTube video dimensions that you need to take care of:
The maximum upload size of a YouTube video is 128 GB
The maximum length of a YouTube video can't be more than 12 hours
YouTube accepts multiple video formats like .mpeg, .avi, .mov, .flv, .mp4, .webM, .wmv, among others
You also need to pay attention to the video format you are choosing because each of the available formats is processed differently by YouTube.
Choosing a video format that doesn't provide you much freedom can affect the viewing quality of your video. The playback might face issues, and the chances are that the viewer might not view your video.
Multiple formats process a single file into a file with a large size; this will cause future hiccups while uploading your video.
You need to escape all these hurdles and choose the highest quality video dimensions available with the combination of the best format you'll choose for your video uploads.
Another factor that revolves around video dimensions and video quality while uploading your video is video encoding settings.
YouTube's Recommended Video Encoding Settings
Suppose you choose the best dimensions for your video and convert your YouTube video into the ideal format, and then decide to upload your video.
For a video recorded at 30 fps (frames per second), you have 30 photos combined every second of that video.
That sums up to 1800 photos per minute. Suppose a video is around 10-15 minutes long. It will pile up, and the size of the video will be huge.
It will take hours for you to upload a single video file.
To escape this, people compress their video files, which results in video quality degradation.
But YouTube provides you to set your YouTube video encoding settings. Video encoding simply helps to compress the video file into a smaller version while keeping the quality intact.
It replaces the concept of individual videos with a fluid video. Tools like Codecs and Containers handle the video encoding process.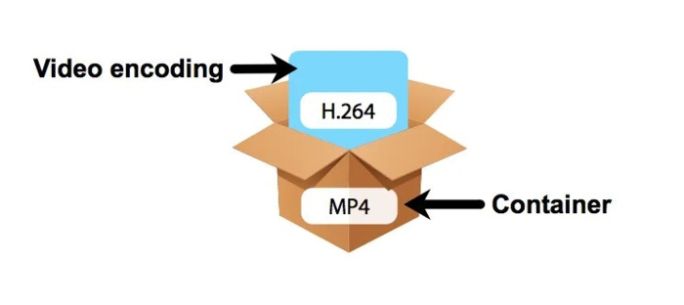 Video File Codecs: YouTube uses file codecs to compress and decompress a video file without losing its quality. Sometimes users upload content using external inferior quality codecs. No doubt they compress the file, but the quality of the video is degraded.
Video File Containers: File containers organize the content's video, audio, and metadata. You can also term them as file extensions. Some popular standard high definition video quality extensions are: .mp4, .mov, .mp4h.264.
If you upload any content on YouTube, you can tweak the encoding settings. The standard settings recommended by YouTube are:
Container: MP4
The file will not be properly processed if it has no edit lists. It should contain a Moov atom in the front for a fast start.
Audio Codec: AAC-LC
Sample rate: 48khz or 96khz; Channels: Stereo + 5.1 or Stereo.
Video Codec: H.264
Variable nitrate, chroma subsampling is 4:2:0, CABAC, closed GOP, two consecutive B frames, progressive scan, high profile.
Frame Rate:
Standard frame rates are 24, 25, 30, 48, 50, 60. The encoded content should be uploaded in the same fps as recorded originally. If the content is interlaced, it should be deinterlaced first.
Bitrate
Keep in mind that audio bitrate is different from the video bitrate associated with it. The standard bitrate recommendations are here as follows: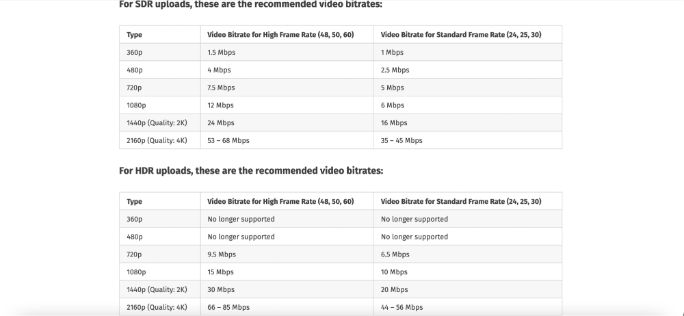 What is the Best Resolution for your YouTube Video?
Kristen McCabe, a top marketing expert in G2, recommends using YouTube video dimensions of 1080p or 1920×1080. This way, your video gets a professional touch without using excess data and time compared to other premium video formats like 4K or 2K.
You can also film and upload video from your phone without running out of storage space using these dimensions.
But if you are running a new YouTube business channel and are still experimenting with multiple things on YouTube, you can use 720p resolution video to make maximum use of your storage space.
A 720p video will also fulfill the craving for high-definition content that the modern audience wants and help you with your storage and upload issues.
Tips to achieve High-Resolution Videos for YouTube
If you want your viewers to view your videos in HD quality without any discrepancies, the below tips can help.
Keep your video in its original aspect ratio, and don't try to tweak the aspect ratio settings because it might hinder the quality of your video. The standard aspect ratio set up by YouTube is 16:9, so try to make your videos around the same.
Do not include pillar boxing or letterboxing bars in your videos. YouTube adds letter and pillar boxing to the videos automatically. But if you do it before your upload, then the quality of your video will deteriorate.
Choose the correct resolution while uploading your video content. Don't upload less than 720p video quality because it will not give a great user experience. So try to swing between 1080p and 720p if you want to make optimum use of video resolution features.
Include the correct metadata for your videos. If you choose to go otherwise and just use random irrelevant tags, YouTube will either remove or flag your video. Keep in mind the importance of metadata in displaying high-quality content.
This wraps up our discussion related to YouTube video dimensions and all the vital factors related to it. Now it's your time to implement all of the learnings and showcasing amazing HD videos to your audience.
Set the Dimensions Right!
Dimensions of your YouTube videos are a key aspect for making a viewer experience a great customer experience, thus improving the watch time of your videos and gaining more subscribers.
Keep in mind all the standards set by YouTube related to YouTube dimensions, sizes, and formats and use all the insights discussed in the article to make your YouTube channel successful.
If you need further assistance with social content management, scheduling, or customization, let SocialPilot, one of the best social media marketing tools help you.