Looking for a way to create solid connections between your business and customers? Also. draw in more potential buyers, increase sales, and retain more customers?
Messenger marketing is the perfect solution.
It's becoming increasingly popular among entrepreneurs in all industries and fields, offering a simple, effortless, and fast way to connect daily with over 1.98 billion users worldwide.
Considering the massive amount of 20 billion communication exchanges that occur monthly between people and businesses, it is understandable why so many companies are shifting to this marketing strategy.
When applied correctly, this marketing strategy can help improve customer relationships, deliver 10x to 80x better engagement, and increase revenue.
So let's dive deeper into this concept and discuss how Messenger Marketing can boost revenue for agencies.
What Is Messenger Marketing?
Messenger marketing is a form of digital marketing involving messaging apps like Facebook Messenger, WhatsApp, WeChat, Telegram, and others to communicate with customers and potential customers.
It typically involves using automated chatbots or other tools to facilitate interactions and can be used for various purposes, such as customer service, lead generation, and sales.
Utilizing Messenger Marketing, businesses can build relationships with customers, provide assistance, and motivate them to take actions that will benefit the company.
There are various ways you can successfully employ a Messenger Marketing strategy. These include engaging with customers, sending helpful content, and prompting them to do things like to make bookings, download an app, or register for a service.
Messenger bots are a great way to supercharge your Messenger Marketing campaigns, enabling you to automate conversations to free up more time to focus on specific interactions that matter. Such software can help small businesses expand their marketing reach, combining pre-set rules and AI to simulate human conversation.
It's a great tool to generate leads, target individual customers, deliver customer service, take care of sales, and more.
Who Can Benefit From Messenger Marketing?
Messenger Marketing is an essential tool for businesses of all sizes, from e-commerce and online coaching to restaurants, beauty salons, and professional services. It is a great way to automate hundreds of customer conversations and handle more tasks, like lead generation and sales closure, without having to do it manually.
Moreover, Messenger bots make it easier to track and store customer information. These include interactions and demographics, enabling businesses to understand and effectively reach their target audience. Since it provides easy access to past conversations, making more informed decisions about future campaigns becomes easier.
This technology is valuable for businesses, especially those with limited resources. It allows them to maximize their efforts and grow their presence on autopilot.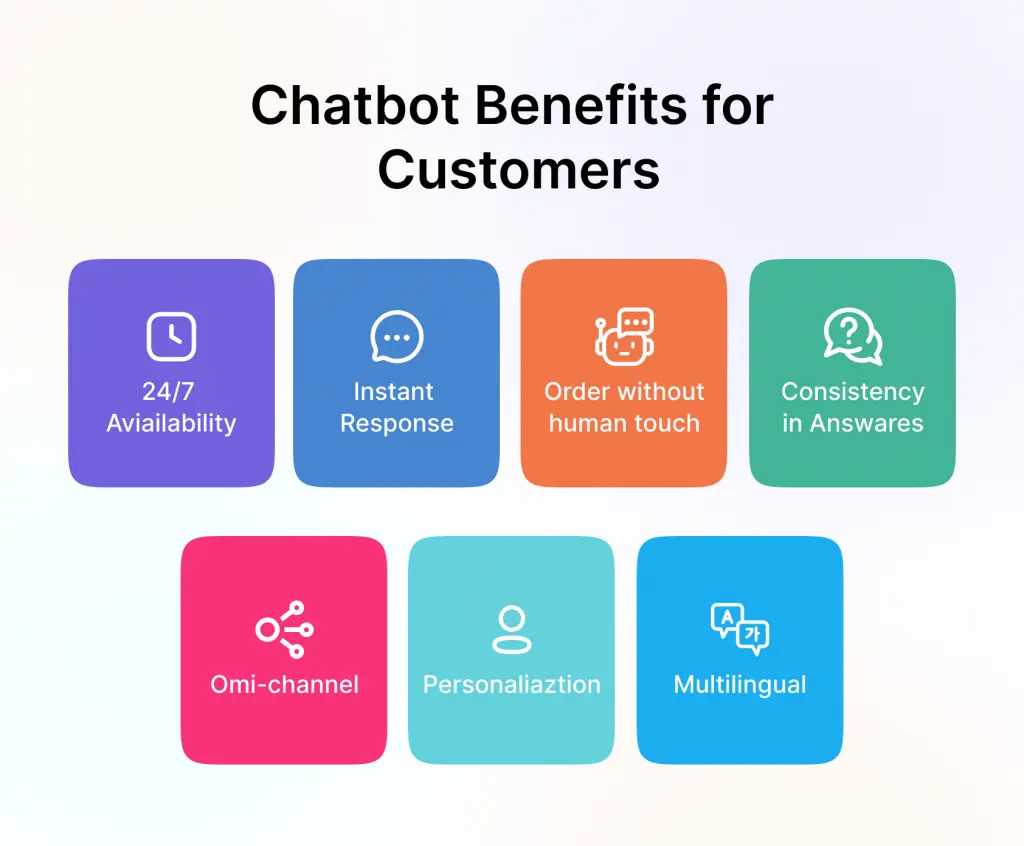 How Does Messenger Marketing Work?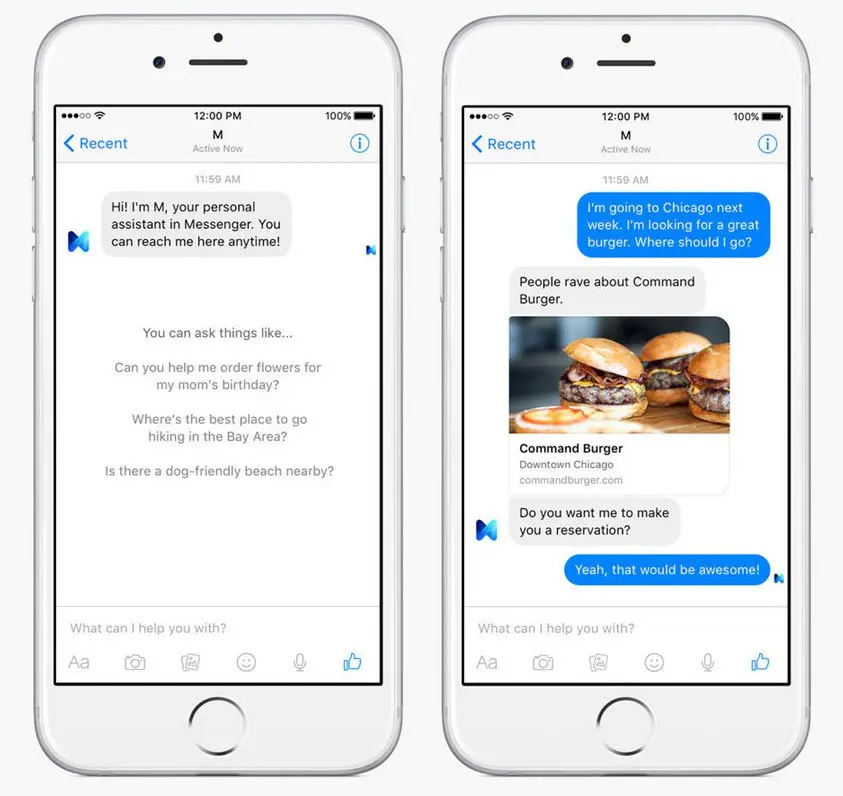 Messenger Marketing helps to make chatting with a brand accessible, where customers can message the company within their preferred messaging application. Companies often employ Messenger bots to automate conversations and create a connection with their users.
Let's find out how.
Customers interact with bots through free-text queries or by selecting several pre-designed buttons.
These bots, created to function autonomously, can then answer queries like a real person and provide pre-programmed responses that are appropriate for the company.
Customers who interact with messenger bots get the correct response quickly and easily. For instance, the bots can provide the correct answer if they ask about return policies. Similarly, when customers ask about service availability, the bots can check availability from the appropriate system.
If the conversation turns to something the bots are unfamiliar with, they will transfer the customers to live chat or another help method.
Using chatbots, Messenger Marketing offers a fast-paced way to communicate. Moreover, with integrations such as ManyChat, businesses can do more than chat with their customers.
For example, they can make reservations in no time, check order statuses immediately, and get assistance at any time of the day. All through an interactive medium that customers are familiar with and use regularly.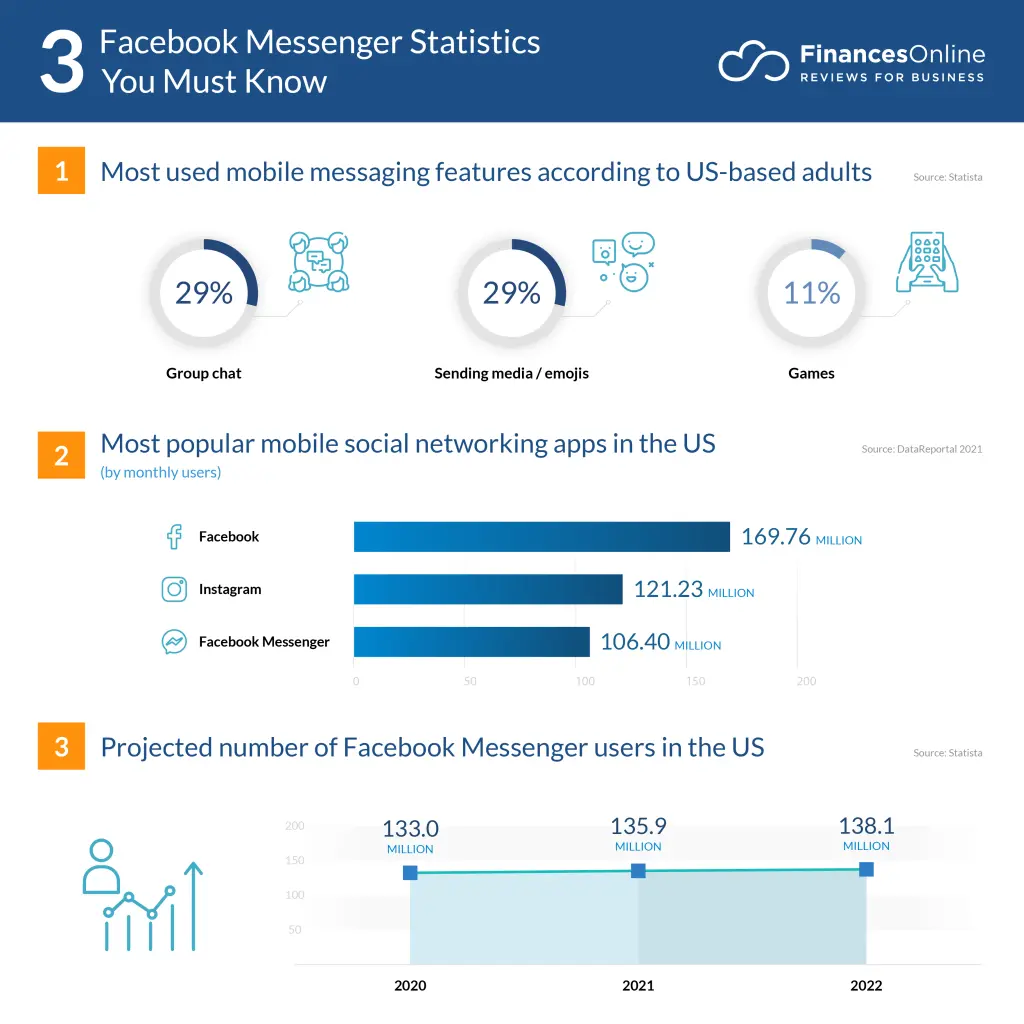 How Can Messenger Marketing Help Boost Revenue for Agencies?
Messenger Marketing is an ideal way to understand customer conversations comprehensively. All essential information, such as past engagements, campaign results, sequences and flows, and feedback, can be seen in an easy-to-manage dashboard.
With external customer data from your CRM or Google Sheets, Messenger marketers can boost their understanding of where prospects are in their sales funnel. This data can include lead score, phone number, webinar registration date, and more.
This allows marketers to tailor the best CTA buttons for each lead group and determine what makes customers buy. Incorporating a Messenger bot into your marketing strategy, email campaigns, YouTube channel, and other mediums can bring considerable productivity benefits.
Let's dive deeper into understanding how Messenger Marketing can benefit your business.
1. Inexpensive Lead Generation
Messenger Marketing can be incredibly cost-effective for businesses, especially smaller ones. Crafting and running ads, consistently posting to social media, and producing free content to attract leads require a lot of effort and resources. This can be tricky for smaller companies to manage.
During Ramadan, 7Up saw a massive increase in sales in Egypt and released captivating ads with discounts. Customers who responded were sent a message with a coupon code, which was highly successful, with 500,000 coupons redeemed in three days.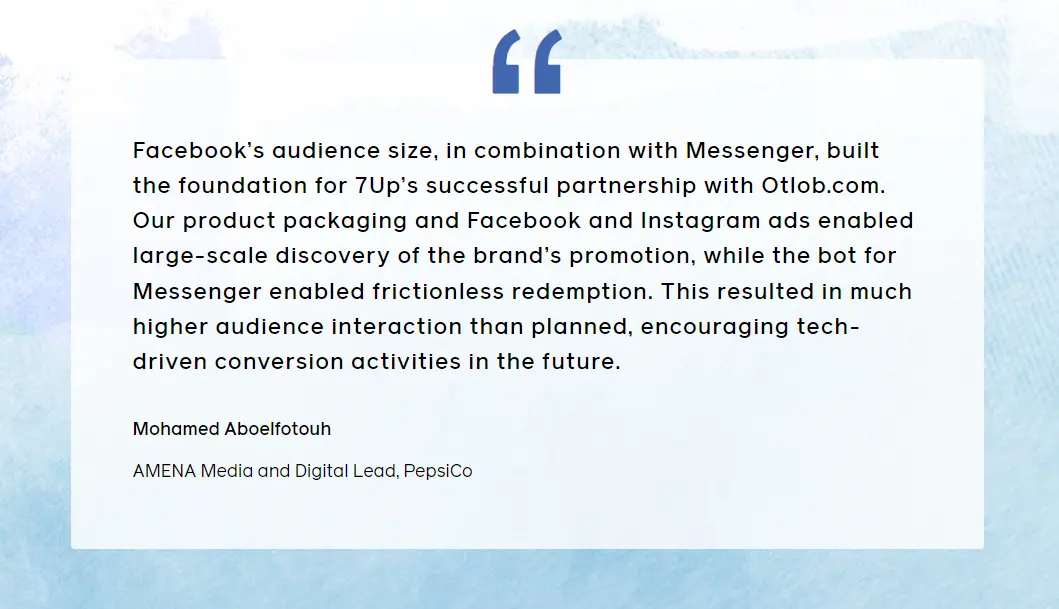 2. Better Audience Targeting
Utilizing Messenger Marketing can assist you in finding and refining your potential customers. Furthermore, it helps you split them into categories according to specific criteria.
Focusing on the right people ensures your advertising money is spent on attracting the right leads. By guiding those leads with effective sequences, you can increase the likelihood that they will become paying customers.
Customers expect quick and tailored service throughout the day. An advantage of messenger bots is that it provides an effective self-help tool to meet customers' needs regardless of the time. It can facilitate real-time, individual chats to assist customers in resolving their issues, gauge customer satisfaction, and answer any queries in one go.
Moreover, if customers require more personalized attention, you can join the conversation by live chat and address any queries manually.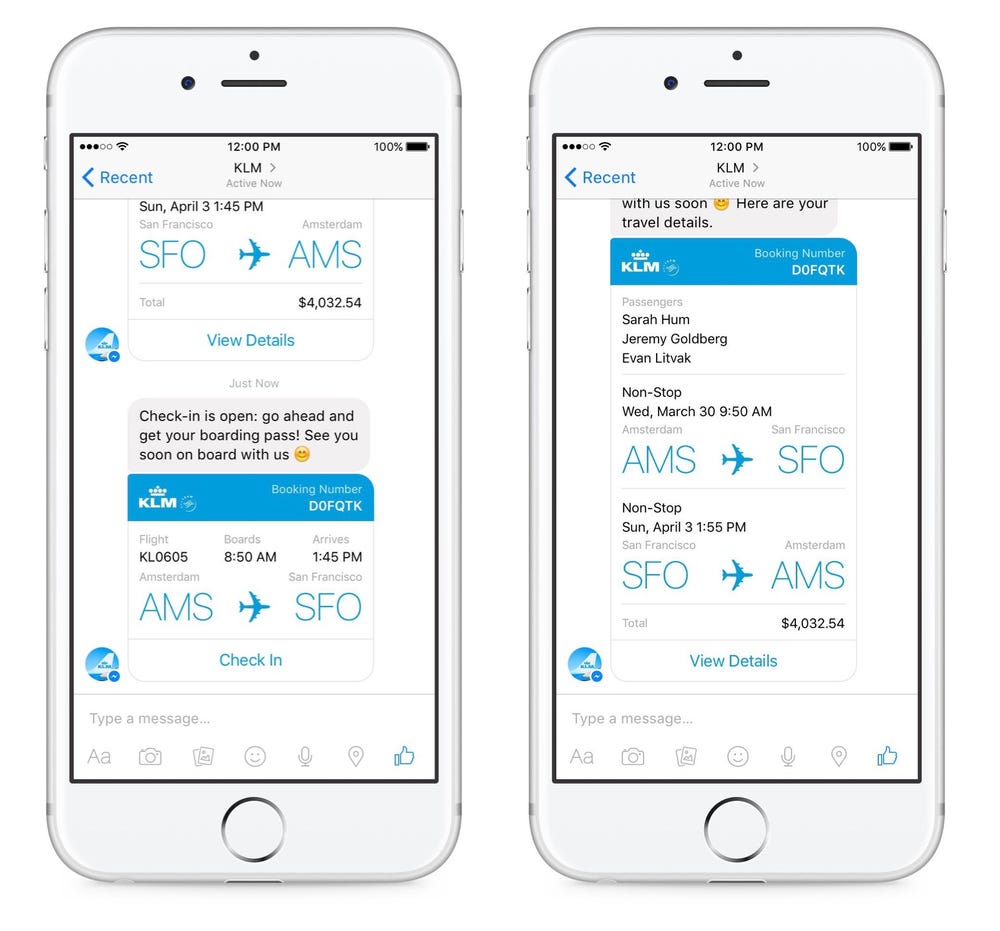 KLM airline has an immense amount of customer service inquiries to handle. Therefore, they decided to enhance their social media services by incorporating Facebook Messenger for business use. As a result, 15% of all boarding passes are sent through Messenger. Customers seem pleased with this mode of communication as they have given KLM a 5-point higher average Net Promoter Score than other channels.
In general, we recommend trying out SocialPilot's social media analytics tool.
Why?
Because it gives you phenomenal audience insights by understanding them better and analyzing growth patterns to create more effective engagement strategies.
3. Improve Retention
Crafting a successful Messenger Marketing plan requires constantly providing value to your customers through exciting content, discounts, loyalty rewards, and so on. This can help you to stay connected to your subscribers, enhancing your offerings and helping to turn them into passionate supporters.
TBS Marketing Agency saw great potential in chat automation. Hence, they decided on Click-to-Messenger (C2M) ads that automatically direct customers to have conversations on Facebook Messenger. This decision proved phenomenal for the agency. In addition to significantly growing and adding brands to its portfolio, they also saw an impressive 7x increase in MMR, a 2.4x lift in customer lifetime value, and a 100% client retention rate.
4. Support Chat Marketing Efforts
Chat Marketing is a comprehensive ecosystem, and Messenger is simply one of its components. You can reach out to potential and existing clients via SMS or email and draw them back into Messenger for further dialogue.
A Facebook study discovered that 59% of people who message businesses say doing so delivers faster response time than more traditional channels, and over 55% feel more personally connected to the brand.

Messenger marketing has already become an essential part of the process employed to explore, create, and deliver value to customers, thereby boosting revenue.
Messenger Marketing Tips and Best Practices
Here are some tips and practices to gain the most from Messenger marketing:
Build and update the chatbot based on consumer feedback.
Send notifications to the existing list of clients, too, focusing on engagement.
Describe the chatbot to customers and prospects in the brand's marketing material.
Promote the chatbot in specific places the target prospects are likely to visit.
Personalize the chatbot for more appropriate and timely interactions.
Keep it straightforward by limiting the number of options available.
To employ most of the messenger marketing tips, consider using the best messenger marketing platform to boost your sales and improve retention rates tangibly.
Messenger Marketing vs. Other Marketing Channels
We're familiar with emails, landing pages, and social media, so why bother adding another channel to the mix?
Unfortunately, the average open rate for email is around 18%, and click-through rates hover around 2.69%, meaning many people do not see the messages sent.
Companies are still attempting to figure out how to make emails more effective, using the same tactic of bulk sending messages that include a personalized touch like "Hey Sam!" or "Hi Jules!" Sadly, this strategy has been used for the past decade, and it's time to upgrade.
The ideal conversion rate for landing pages is 2.35%, and the CTR for paid Facebook ads is only 0.90%, which is very low compared to organic reach. The way we communicate is transitioning, and it's essential to keep up with the change.
Companies who have seized the opportunity of Messenger Marketing are already reaping the rewards of being quick off the mark. They enjoy incredible open and click-through rates of 88% and 56%, respectively.
Communication between businesses and their customers is rapidly changing, and those utilizing the power of messaging and chat apps to build relationships are on the cutting edge of it all.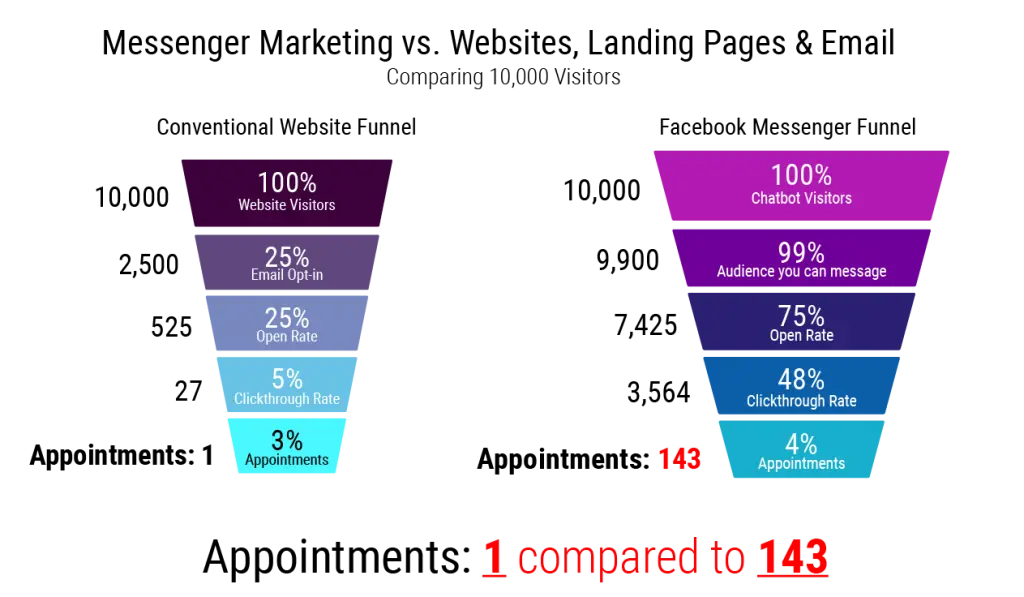 The Future of Messenger Marketing
The future of Messenger Marketing looks promising as more and more people use messaging platforms to communicate with businesses.
One of the key trends is that Messenger Marketing will become more personalized, with chatbots and other tools providing more targeted and relevant messaging based on customers' preferences and behavior.
Messenger Marketing is also likely to become more integrated with other marketing channels, such as email and social media, creating a more unified customer experience. In addition, we can expect to see more voice-activated Messenger Marketing, with smart speakers and virtual assistants playing an increasing role in customer engagement.
Finally, this is likely to continue to evolve with new features and tools, such as augmented reality and chat commerce, enabling businesses to provide even more engaging and interactive experiences for their customers.
Overall, Messenger Marketing will continue to be an important tool for businesses to connect with their customers and build stronger relationships in the future.
Conclusion
In the coming years, personalization and client fidelity will be at the forefront of marketing strategies, so companies that offer the most desirable customer experiences will prevail in a competitive market.
Messenger Marketing grants users the convenience of an easy way to stay in contact with businesses. Furthermore, it allows organizations to customize their communication, simplify processes, and draw in traffic with no additional expenses.
Text-based communication has become the norm, so businesses can reject and suffer or accept these tactics to support their marketing goals and boost their revenue.