Sure, you've established your brand on social media.
But are you satisfied?
Or is it something that you need to relook? Something that's missing?
According to Statista, there are over 3.6 billion active social media users worldwide, and that number is expected to reach 4.41 billion by 2025.
Therefore, mere social media presence to get the word out about your brand is not enough.
What you need is a strong content marketing strategy. Otherwise, you would end up wondering why your content is going unnoticed.
And, you don't want that.
So in this article, we shall discuss a few social media content marketing strategy examples along with some common mistakes to avoid.
But before that let's first understand why do you need a content strategy for social media.
Why is a Social Media Content Marketing Strategy Important?
An effective social media content marketing strategy can make a world of difference in your overall digital marketing campaign. It can help you get ahead of the competition, reach your target customers, influence their purchasing decisions, and offer real value to achieve maximum conversions.
When people follow a brand on social media, they start engaging with it in different ways. The latest social statistics revealed some eye-opening facts that show how you can benefit from a well-thought-out strategy.
Using the right strategy, you can experience all of these benefits and more
connect with your target audience on a personal level
build trust and loyalty
forge meaningful relationships
turn your followers into brand advocates
generate more leads
boost your conversions and sales
drive more traffic to your website and improve your SEO ranking
But it's crucial to avoid some common mistakes that may result in the decline of your follower count, engagement rate, and conversions.
What are those mistakes?
Let's find out.
8 Social Media Content Marketing Strategy Mistakes to Avoid
The concept of social media content marketing starts when social media meets content marketing. That's nothing new. The goal is to get your content in front of your target audience in an optimized way and simultaneously enhance your social media efforts with top-notch content.
Although this seems obvious, you'd be surprised at how many brands don't optimize their social sharing.
So, to enjoy the maximum potential of your social media content marketing strategy, we have gathered the most common mistakes to avoid on that journey.
1. Not Having a Content Plan in Place
No matter what industry you are in, a social media content plan will serve as a roadmap for all your marketing activities. It should outline everything you expect to achieve, how you want to do it, what resources you'll need, and how you'll measure the success.
Without it, you might end up sharing content for the sake of it and not engaging your followers.
Start by defining your goals and objectives, establishing a budget, and creating an action plan for reaching and engaging your audience.
Then, create a social media content calendar using different tools to manage upcoming posts and a publishing schedule to maintain consistency.
Nike's implementation of its content plan is a great example. Their Instagram engagement averages 21.7K interactions per day, including posts and mentions.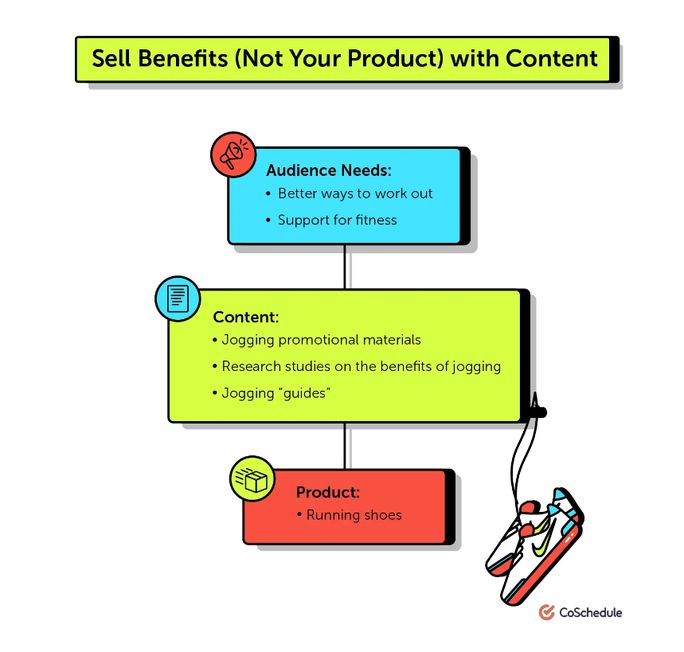 2. Not Knowing Your Audience
If you don't know your followers, prospects, and customers, your content and social media efforts may resonate with just a handful of people.
You must learn everything about their pain points, interests, and expectations.
How do you approach this?
You do it by gathering the necessary data before drafting any content piece and sparking conversations on social networks once the content is live. You can't rely on guesses if you wish to connect with your followers.
Here's a chart from a recent Pew Research Center survey that shows different demographic groups' social media usage in the US:
Arming yourself with such insightful data and leaving assumptions out of the equation will help you target your audience better and refine your strategy.
As we examine Starbucks' target audience, we realize that it mainly consists of high-income, tech-savvy 22-60-year-olds. This is exactly who Starbucks targets via social media platforms such as Instagram.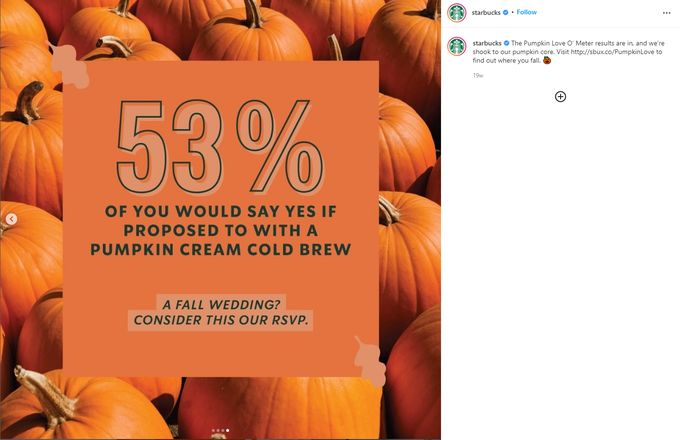 3. Using Complex Language and Tone
Overwhelming your audience with technical jargon may not be the best way to get their attention and convey your core message.
You must use the language that resonates with your audience and a tone that shows your brand's human side, engages people, evoke positive emotions, and makes you memorable.
The language you use could be — casual, professional, or neutral.
Your tone of voice can be either professional or friendly, yet informative. It can be uplifting, confident, empathetic, compassionate, but also empowering and playful (with an emoji here and there).
It all comes down to being on the same wavelength as your followers.
Wendy's mastered this better than any other company. Through their playful Twitter interactions, Wendy's has gained a great deal of fame.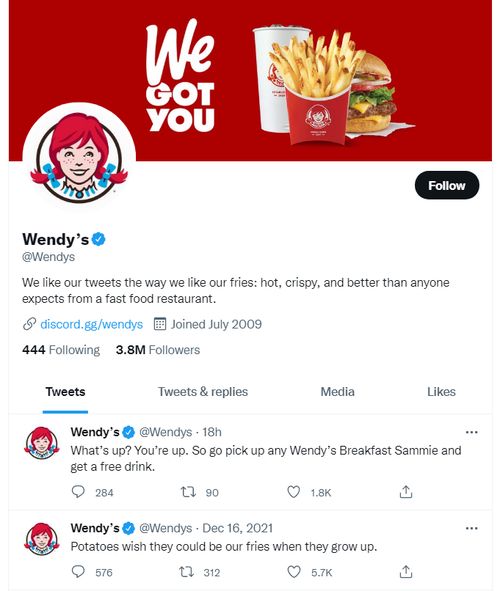 4. Not Using a Social Media Monitoring Tool
Social media monitoring is a vital step for measuring your strategy's success. If you don't analyze the data to get actionable insights, how will you ever know if your strategy is working?
A social media listening tool will give you a clear insight into your social media engagement.
Here's what you can find out:
Who has talked about you on social and when (even if they didn't tag or mention you)
What people are saying about your brand
How they like your products/ services, customer service, content, etc.
What they would like you to improve
How they want to interact with you
Which social media platforms work best for you
Which of your content pieces are high-converting
How you fare against your competitors
Tracking, analyzing your social media engagement, and promptly responding to your users' comments will help you better understand your audience, craft more relevant content, and make data-based decisions to improve your strategy.
5. Assuming that all Social Media Platforms are the Same
Each social media platform offers unique opportunities to get on your target customers' radar and capture their attention. Everything from their intended purpose to demographics and marketing tools is different for each platform.
That's why you should have a separate strategy for each, ensuring you speak the same language as the users.
For instance, the Pew Research Center survey above shows that female users in the US outnumber their male counterparts on Facebook. In contrast, more male users spend time on Instagram, LinkedIn, and Twitter.
Furthermore, Pinterest is best for targeting women in the 50-64 age range, while Twitter and Snapchat are the preferred choices of younger demographics (particularly in the 18-29 age range).
So, find out which platforms your target customers spend most of their time on and plan your strategy accordingly.
Organic Basics' social media indicates that they prefer to attract customers with highly stylized images. Instagram is the best platform for this.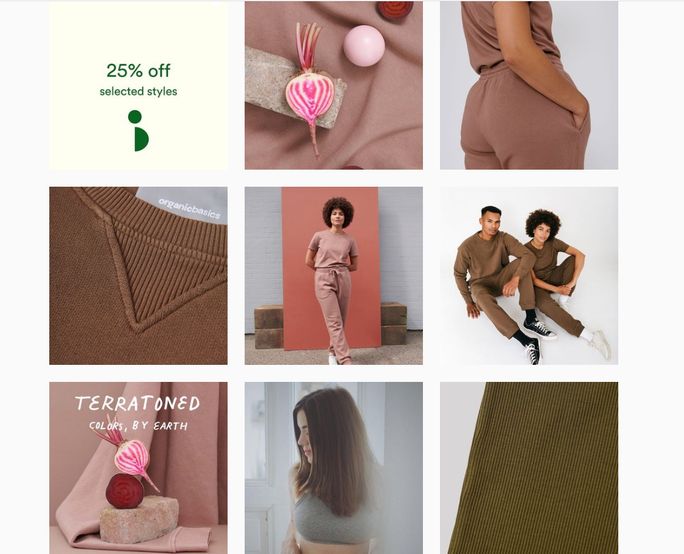 6. Putting Quantity over Quality
If you post too much content on social media, you might overwhelm your followers. No one likes brands that spam their newsfeed with posts about their products or services.
In fact, posting too much is one of the top reasons people unfollow brands on social media.
Instead, focus on sharing high-quality and relevant content once or twice a day to maintain a connection with your followers without the risk of losing them.
We can see from Red Bull's huge Facebook following with over 47M likes that high-quality content is the secret to its success.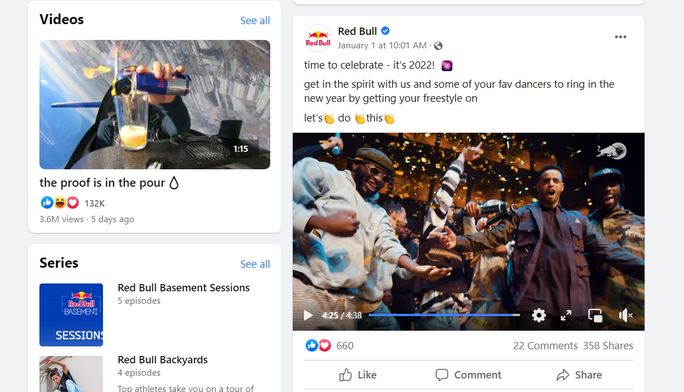 7. Failing to Create Engaging Content
People don't want to waste time on something that doesn't bring them real value. Instead, they want to follow brands that provide engaging and useful content that addresses their pain points or helps them learn something new.
When you know what your followers want and need, you will know what content will capture their attention. If you do a great job, they might even share it on their social networks.
Let's take a look at PlayStation's Twitter account. Their fan base is large, with 23.6M followers, and they strive to produce content that their audience enjoys. As an example of how they interact with their followers, they have competitions like The Fortnite PlayStation Cup.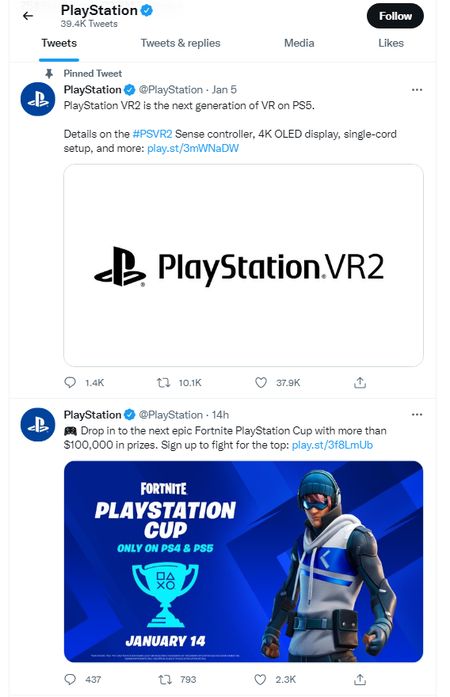 However, producing such engaging content can still be difficult for businesses. SocialPilot's AI Assistant can save your time creating engaging content with ready to use templates for each social media platform. With an AI assistant you dont need to worry about streamlining content creation process for social media platforms while ensuring your content is optimized with relevant hashtags for better engagement.
8. Lacking Attention-grabbing Visuals
Visuals have the power to evoke emotions and compel people to engage with your brand. They can help you tell a story, explain complex concepts, and communicate statistics (e.g., charts, graphs, and infographics).
Ask yourself, "What type of visual content do social media users prefer?"
Of course, you should have text-based posts, but enrich them with high-quality images, professional videos, niche-focused hashtags, GIFs, and other attention-grabbing visuals that will make your content exciting and engaging.
Use Stories and live videos to humanize your brand and show your fun side so that people relate more to you. Show you're one of them, and you'll gain life-long fans.
National Geographic is known for their stunning images on Instagram, each one telling a story.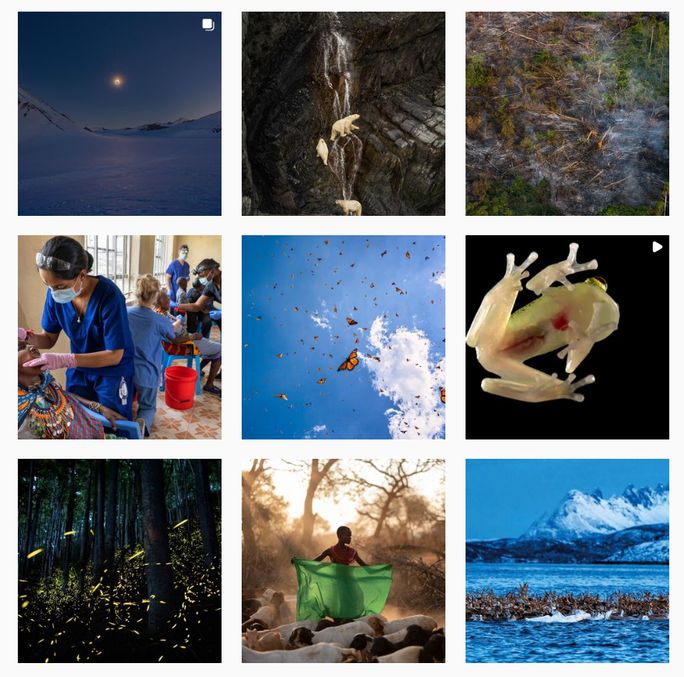 Wrapping Up
Now that you know what social media content marketing strategy examples to avoid, you can ensure you don't fall into the common pitfalls and impede your chances of success.
So, follow our tips above to learn everything it takes to create a winning strategy that will turbocharge your leads, conversions, and sales.
And, oh while you are busy avoiding the common social media content strategy mistakes, do take the help of SocialPilot. It's a tool that can help you automate your posts, show you the performance reports of your posts, and much more.
Try its free trial today and boost your social media efforts.