In the era of digitalization, no brand can expect to grow without a digital presence.
Your clients need an engaging digital interaction with their audience, which requires a well-strategized digital marketing plan.
However, a strategy that yields results is only possible when you have a person who knows the ropes of digital marketing, calling shots from the top.
In other words, you need to hire a digital marketing manager who has the creativity and analytical skills to create and run a digital marketing campaign from start to finish.
But, hiring the right fit from the pool of resumes flooding in your inbox is easier said than done.
Luckily, we have teamed up with marketing experts to bring you a list of digital marketing manager interview questions to aid in your hiring process.
If you are looking to hire for more marketing positions, here is the inventory of marketing interview questions for your ease.
Let's see the questions!
General Interview Questions for Digital Marketing Manager
Although every person in a marketing department should have team building and collaboration acumen, the need becomes crucial in a managerial position.
So, apart from the tactical and strategical prowess, a digital marketing manager should have the necessary soft skills to manage a digital team.
But, how do you test the soft skills?
The best way to do that is to plan your interview basis: cultural assessment and skill and background assessment.
Here are a few cultural assessment questions suggested by experts that you can ask your next candidate.
Why did you choose to pursue a career in marketing?
What are your 3 top core values?
What's your favorite digital marketing strategy and why?
What areas would you say you're better than most in digital marketing?
How do you invest in yourself?
Why do you want to work for our company?
How do you know you will add value to our company?
What is the difference between a good place to work and a bad one?
What was the last marketing book you read, and when was it?
Which digital marketing gurus inspire you the most? Why?
What will you do in your first months on the job as a digital marketing manager?
What would you expect to happen if you underperform?
What would the definition of the "world-class employee" mean to you? Would you say you match this definition?
In what capacity was your team better with you being a part of it?
How do you approach juggling multiple shifting priorities?
What would you do if you could do anything you wanted?
If you could build a team, what qualities and skills would you look for in candidates?
Tell me about a time when you had a conflict with a coworker or team member. What happened?
Tactical and Strategic Interview Questions for Digital Marketing Manager
Once you are done assessing if the candidate is in sync with the company values and work ethics, it's time to find how well the candidate knows the tricks of the trade.
"The marketing manager position carries a lot on its plate that can't be chewed without having hands-on experience and skills. I try to understand if they have experience in the marketing channels that are strategic to my company. I'd also recommend asking questions that reveal the candidate's familiarity with different marketing automation and SEO tools."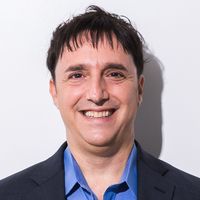 Neal Schaffer, CEO, Nealschaffer.com
What industries have you worked for before?
What marketing channels do you have experience with?
Have you ever helped your company's content rank higher in search engines? If so, how did you accomplish that?
Describe a marketing automation campaign that you set up.
Describe a successful social media marketing campaign that you were involved with. What was your role, what were the results, and how did you accomplish those results?
"Too many marketers have only an arms-length relationship with customers. The best marketers talk to customers, meet in person (when possible), learn how buyers feel, and figure out what they need for each step in their journey. Apart from that, I like to know how well the candidate communicates with leadership and makes ends meet with little resources."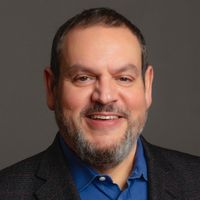 George Stenitzer, Founder, Crystal Clear Communications
Tell me about a time you didn't have sufficient resources (time, money, talent) to get the job done. What did you do?
Tell me about a time you gained insights into the buyers' journey. What did you do?
Tell me about a time you got leadership on the same page about marketing strategy. How did you do that?
"We like to nowing our candidate from the very basics to know how dedicated the candidate is. Then, we ask questions, in particular, to check how passionate and well-informed the candidate is and also whether or not they have the appropriate skills to thrive in the following career."
Dan Ni, CEO, Messaged.com
What skills do you believe are necessary for a marketer?
How do you determine which marketing channels are optimal for your target market?
How well do you understand our industry and target audience?
What's the one thing that you would change or alter in our existing website/ social media/ marketing strategy?
Tell me about a time when a project's needs and scope drastically changed—how did you respond, and what was the project's outcome?
"The candidate should be able to give you an example and guide you through the campaign from beginning to end. They should discuss qualitative and quantitative outcomes, as well as their significance in achieving success. It's a good sign if the candidate feels pleased with their accomplishment."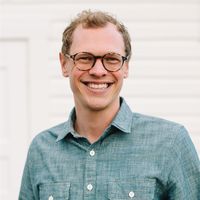 Gerrid Smith, CMO, Joy Organics
Describe the most successful campaign you've ever run. What made it so successful, and what part did you play?
Tell me about a recent marketing tactic you tried?
Which metric do you consider the most important to track?
How do you measure success or failure on a specific marketing campaign?
"I mostly ask questions about data and the potential for moving the needle on our marketing strategies. I really believe that some marketers focus too much on the content and a continuous stream of material rather than the results. That's all I want in terms of my marketing manager – results. And that can be tracked via data and analytics available online."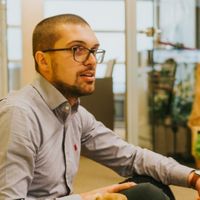 Tudor Armand Ciuleanu, Founder, RebelDot
How comfortable are you in using large amounts of data to guide decision-making?
What numbers/ data would you track that we can analyze in relation to our marketing strategies?
How do you move the needle as a marketer?
What's one tactic you used that significantly increased leads?
"The applicant must possess a high level of emotional intelligence and is capable of balancing their own sentiments with those of individuals in positions of leadership. Effective communication necessitates emotional moderation. Also, creativity is a fundamental component of effective marketing; the applicant should be able to conceive creative ideas that support the marketing goals."
Abe Breuer, CEO, VIP To Go
You've got an excellent concept for a new campaign, but your boss doesn't grasp it. How can you get executives to buy in?
How do you gain a deep understanding of your target audience?
Can you tell me about a time when you adopted a unique, new, or unconventional approach to a strategic initiative?
"A well-trained marketing manager can significantly influence a business. The screening questions for a marketing manager must probe into the fundamental talents and abilities needed to build and sustain marketing strategies that satisfy organizational goals effectively."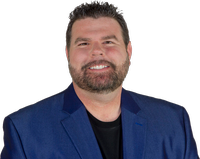 Jeff Mains, CEO, Champion Leadership Group
Please give me an example of a campaign that did not turn out the way you expected.
When it comes to influencing customer behavior, what elements do you believe are the most important?
What, in your opinion, distinguishes our company from its competitors?
"I try to understand the candidate's marketing acumen, decision-making, collaborative and leadership abilities. You should Include questions to know if the candidate has taken the time to research the company and familiarize themselves with its marketing goals and objectives. The idea is to ascertain whether or not the applicant is ready to take on a leading role to oversee critical marketing campaigns and deliver the best possible results."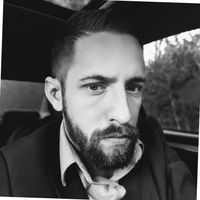 Daniel Carter, Director, Assertive media UK
What do you understand about our target audience?
What responsibility do you handle in your current job?
How would you orchestrate a successful product launch for low and high-budget?
What new marketing tactic have you recently tried, and what did you learn?
What do you know about our company's recent marketing efforts?
One-stop Social Media Marketing Solution for Digital Marketing Managers
Do your clients require social media marketing services?
Did they hire you to take care of social marketing across multiple platforms?
If yes, then things are about to get super hectic at your agency, especially for your newly hired digital marketing manager.
Managing multiple accounts, posting at the best time, tracking individual data, and creating reports.
Woah! I am already feeling tired. Think about your digital marketing team.
Don't worry, SocialPilot is here.
Switch to the best-in-class social media management tool with unparalleled scheduling, collaboration, analytics, and social inbox features to make things smoother.
Moreover, SocialPilot's agency-friendly features make client management effortless.
What are you waiting for?
Start your free trial today or schedule a demo call to know more.