It's much easier to double your business by doubling your conversion rate, than by doubling your traffic
– Jeff Eisenberg
At the end of 2016, the social media giant i.e. Instagram had 600 million users that were expected to increase by 200 million users this year. With such wide range of users, it has grown somewhat compulsory for brands to maintain their presence on Instagram and who wouldn't want to have their presence with such a huge audience.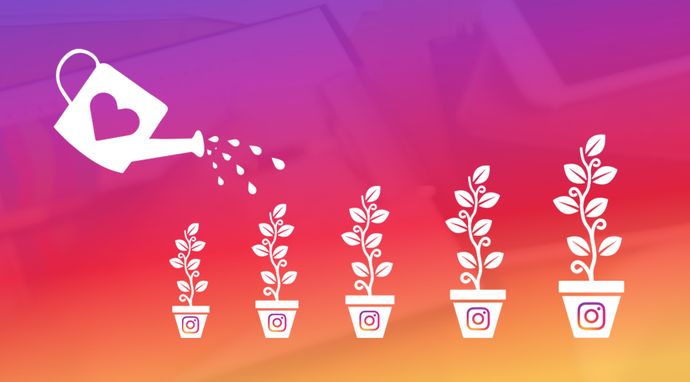 You would! Right?
The company is growing by leaps and bound, and is keeping its surprises up with features like Instagram Stories with lovely updates each day and much more. With such intriguing features, Instagram has given its users just the perfect reason to maintain their activity level without getting bored.
Although Instagram has its section of ads where profile owners can create a campaign for their business, you will still want to explore the organic opportunities first. More because it is free, easy, and the results can be really overwhelming.
For the best results, you need to study the stats of your profile meticulously and take every step with a lot of studies. While in the beginning, you or your team might find it difficult to get in the real game of Instagram post management, with the tricks and tips given below, it becomes a lot easier to take your campaign ahead.
Going into a little more detail, here is how you can grow your Instagram organic presence:
1. Create content to complement the brand
Before you start preparing materials for your profile, you need to consider the objective of your brand. Suppose your business is related to travel, you need to concentrate on services related to travel niche like flights, hotel booking, packing tricks, and gastronomy. The changing dynamics of tourism industry should be taken into consideration, which will result in engaging content at every step. Here is a perfect example of one of the most popular travel profiles: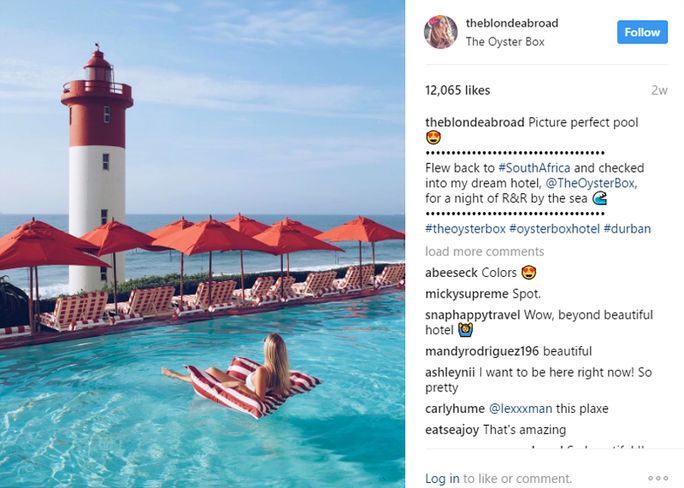 It's totally up to you to figure out content types that work for your audience. Set a team to study your competitor's profile and track what's garnering the attention.
We recommend you to be more precise with your content instead of confusing your audience. For example – In a how-to-do blog, you can't just write a personal opinion that will lead to varying opinion. A how-to-do blog should specifically concentrate on a concrete solution briefed step by step.
On a further note, there should not be any personal foolishness on your Instagram profile, as you just need to guide your audience with the right details.
User submitted content can be one great choice to start a healthy interaction with your clients. It can be your key to generate trust among your audience. Occasionally you can add in some important parts of your life like birthdays and anniversaries or a thanks message for your audience. It's a tricky balance, but if you master this one thing, success will be on your way, keeping your Instagram profile in front of thousands of users.
2. Post Consistently
An average Instagram profile with decent followers goes by at least one post per day. However, accounts with more followers publish at least 2-3 posts per day. Even though the company has not said anything about the volume games profiles, it still seems, the more you post, the more you will be favored.
Here is the growth rate you need to look into: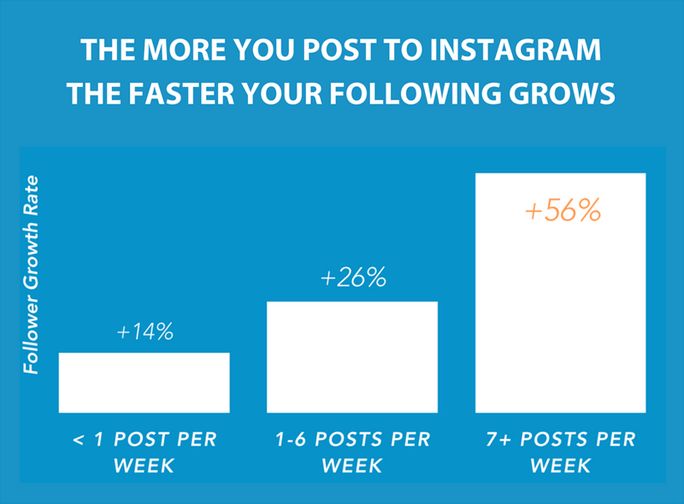 With 300 million daily active users, Instagram has more than 95 million daily uploads and 4 billion daily likes. Yet, Instagram users find it difficult to estimate the number of posts that are needed to stay in the race. At SocialPilot, we recommend opting at least five interesting posts per day.
If your posts are picking real engagement on a regular basis, the Instagram algorithm keeps it on the top of your follower's feed, and you will see more followers and likes soon.
3. Load up on quality hashtags
Hashtags originated from Twitter, and soon it became a part of almost every social media platform. However, when it is about hashtags on Instagram, some people like it and some hate it. Still, the engagements of an average post increase by more than 12.6% when it is posted with even one hashtag.
Hashtags are counted among the best ways to grow Instagram accounts. Right hashtags are meant to introduce your brand to the targeted audiences and your chance to attract new followers and likes automatically increases. On a particular note, hashtags are the tools aiding the process of content optimization. They help in putting the content and videos in the right category, eventually making it easier for the readers to catch the required data.
A quick example – A food blogger will post the pictures of smoothie bowls with hashtags like #HealthyEating or #Superfoods. So, those who are looking for motivation on healthy eating, they can refer to this post.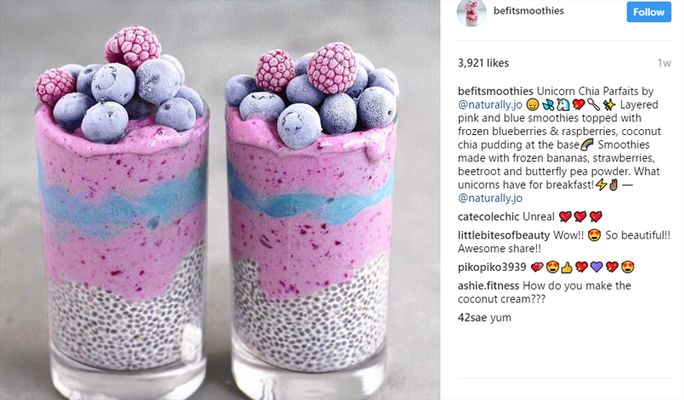 Community hashtags (For, e.g., #Frenchbulldog) or brand hashtags (For, e.g., #SocialPilot), you can use both to gain post recognition, but we recommend using more of community hashtags. These hashtags are meant to attract people who are looking for a trending product or service and not a particular brand.
So, find what your audience is looking forward to or you might have already found it while preparing the content for your profile. For a better advantage, we advocateto use keywords as the hashtag.
4. Try the power of Emojis
Since Instagram is all about art, you must take leverage of emojis. These happening brainteasers are known for strengthening the bond with your audience.
Your one point mission while establishing the Instagram presence should be focusing on every section of visitors, and emoji lovers are one of them.
Emojis demand interpretation and will take at least few seconds of your profile visitors (which is considered enough to put the first thread of trust). There are individuals who are bonded with emoji emotions, and they will react more to posts with emojis than without emojis.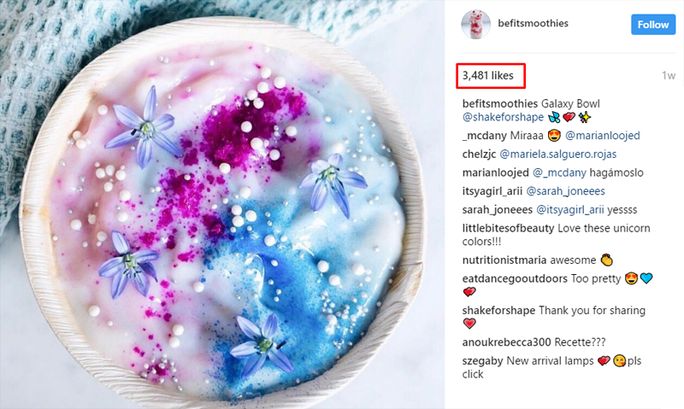 The post here is evenly broken with emojis and it has a whopping 3,481 likes.
50% of the comments and posts on Instagram have at least one emoji, and these are the posts with maximum responses. Single red heart, smiley, and positively sentiment emojis are known to garner the most reactions.
Start experimenting now! Do your research and include emojis in your Instagram posts.
5. Don't hesitate in posting videos
Video marketing is a hot topic taking rounds on the internet, and when we are talking about Instagram performance, you must put some efforts in Video Marketing. 46% of the internet savvy agrees that they seek out any further product information only after watching the product-related videos. Hence, associating your profile with some good videos can be the game changer for you.
Video gives you one appropriate language to share what's happening within your brand. It can be your best step to add some personality to your brand. While images will work slowly, videos are likely to opinionate your views and company's exact objectives.
You can use these videos in a lot of ways, like:
A message to your fans
For announcement of a sale
To announce the entry of a new product
Introducing a team
Testimonials from customers
Flash sale
Video describing tips and tricks
Look at your brand's objective and pick one of these ideas.
6. Cross Promote
When you are trying to promote a brand, we are sure you will be equally active on other social media platforms too. If you have profiles on Twitter, Facebook, and Snapchat, don't hesitate in introducing you are newly set up the Instagram profile on them.
You can simply take the screenshot of your Instagram account and post it on all your profiles. Linking posts to your profile is also a highly practiced method, and it will directly take the profile visitors to your Instagram account.
Or you can simply post one of your popular posts on these platforms. This is a simple trick to pull your existing audience to a new platform. Just click some square shaped photos; this will save you a lot of time, especially the cropping time. Post this image on your Instagram profile and connect it to your other profiles, including the bio link.
The link in the bio can also be used to connect a landing page holding the same posts that you have posted on Instagram. It allows you to promote your website, collect data and entries for a giveaway and also gain subscribers for the blog.
7. Call to action
A lot of companies take Instagram to keep their services in front of the audience, but they don't guide the audience on what to do and how to do. Solve this dilemma of your readers with a call-to-action. A 150 character with some fun and surprise angle is best considered best for a call-to-action.
Some people direct their viewers to the home page of their website from where they can sign up to the website. Or can link the call to action to a particular product.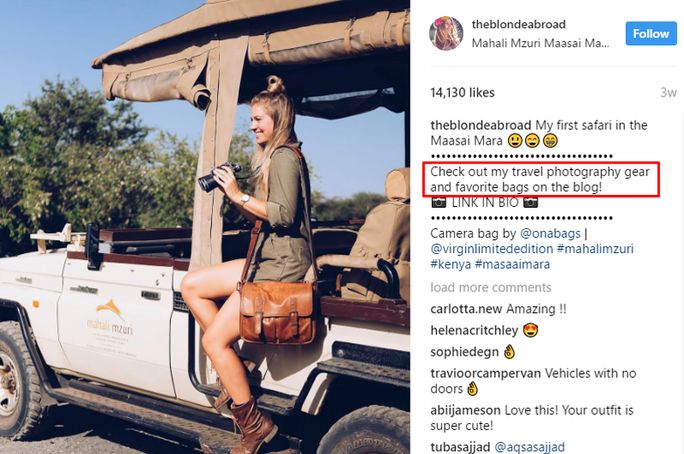 You can also utilize the comment section to put your call to action into. Usually, people post the call to action into the post only, but the comment sections can also be used in rather an impressive way. Whenever someone replies to your posts and asks for the product in detail, you can comment with specific details and a call to action that will lead to the content page.
Bottom Line:
All these methods are tried and tested and are a sure shot to boost your Instagram presence and eventually the lead generation. Concentrate on these tips one by one and share with us how it worked with your Instagram profile.