You probably know how vital Facebook Marketing is for your business in 2020 when the competition is sky-high with brands trying to mark their way up.
But, what you might not know, is how integrating your FB marketing approach with emails can ace your business to the next level!
Look at it this way – both Facebook and email have distinct individual benefits.
Facebook allows you to reach out to thousands of users at once with hyper-relevant targeting. This means that you can reach out to relevant new users and then introduce your business to them. Upon doing this, customers learn more about your brand and can see how other "fans" interact with your page.
Then, it's time to convert these fans into customers, and that's where email marketing steps in.
You need to sell your products and services, and email marketing allows you to do that. By creating sales pitches around the business, conversions can increase, and with emails, you can share lengthier content. It will enable the customer to learn more about your services and gear them towards making a sale.
In a nutshell, consider social media and emails to be two sides of the same coin – the biggest components of any brand's digital marketing wing. And when you combine both, you have the united strength of 4,200% ROI from 3.81 billion users.
Now, that's POWER you've got to invest in.
Why Companies Should Integrate Facebook and Emails for Better Marketing?
One of the most important steps you can take as a marketer is to validate your existing customer lists.
Concentrating only on reaching out to new consumers via different channels and neglecting nurturing already-existing consumers, can prove to be counter-productive.
Don't consider Facebook to be a tool only to reach out to new customers. It is a repository of your current consumers, with 84% of your followers on Facebook comprising your existing customers!
It's easier to get a person's email via social media instead of just asking for their credit cards. You can repeatedly contact and engage customers with both Facebook and email without spending extra on social media.
Successful digital marketing operations use email opt-in and Facebook together and market to their users continuously. It cannot be understated and can bring you the revenue, with an added stream of engagement.
So, how do you plan a campaign that combines the best of both worlds? Let's get started!
Step 1: Create Facebook Ads That Convert Leads into Website Visitors
Setting up a social media campaign on Facebook gives you the power to experiment with audience-targeting, ad formats, and other cool features and tools.
If you don't have your Facebook business page, then don't worry, because creating one is super streamlined and you're going to find it easy with the pre-configured options on offer:
Click on the "Promote" button present below the Navigation Tabs
Create the Ad Campaign to drive traffic to your Website – The goal you need to set here is "Get more website visitors." Specify the URL of your website in this step.
Select the format of the Ad you would like to display – A single image does the job in most cases, but you can experiment with videos, carousels, and more.
Create Stellar Posts to Entice Your Facebook Audience
Designing the ad requires you to create the headline and complement the image (or video/GIF/carousel) you've selected. Make sure the headline is crisp and talks about the solution to the audience's pain point.
Want to know a good tip? Integrate a statistic as it instills an inherent sense of urgency. For example – write "increase your conversion rate up to 5x" than just "increase your conversion rate."
Make the Ad Copy Interesting and Not "Salesy"
Remember, audiences on Facebook aren't there just to conduct business but also to build a relationship and be entertained. Your ad should have both these elements to them.
Another aspect to keep in mind is ensuring that the text matches the image and provides a clear message to the audience. We suggest that while crafting a copy of your posts, try to induce a friendly tone that can efficiently deliver the brand's message across the target groups.
Last, but the Most Important Part – End the Ad with a CTA
Keeping a clear CTA acts as a final push nudging your audience on what they should do next.
You can choose predefined CTAs on Facebook, such as "Sign Up" or "Learn More," which can act as backlinks and redirect visitors to your landing page.
Now that you've set up your ad, it's time to decide the target audience for this messaging, where Facebook's targeting options are absolutely on point! As an ad platform, it allows you to narrow down your target group on user interests and demographics.
The result? You can concisely create an audience you think is most likely to click on your ad.
Step 2: Create Better Landing Pages for a Smoother Conversion from Visitors to Subscribers
Once your ads are live, you can view the metrics and see interested customers clicking on the CTA. But keep in mind, the CTA directs them to a landing page, which in this case, is your website.
To ensure that your prospective leads from Facebook turn into subscribers, you must design your landing page in a way that can entice your audience to take the next action.
The age-old adage 'first impression is the last impression' holds for any website. A prospective customer's first interaction with your brand outside of Facebook is through your landing page. If that's in a sorry state, you lose an opportunity of lead conversion and garner a bad reputation in front of your audience.
Here are a few steps on how you can create landing pages that are easier to navigate and, most importantly, relevant to your audience.
Feature Stunning Visuals
Consider this – you visit two different websites catering to lifestyle products. However, one has a dull, bland outlook with texts and a couple of sliders. At the same time, the other landing page has a vibrant outlook with relevant visuals around the product with good explainer videos and rich infographics.
Which one of the two websites do you think you will want to know more from? Guessing the second one is a no-brainer, and that's the impact of visual content on a website.
Visual content always captures the intrigue, and you need to leverage them to entice your audience to interact more with the business. While visuals assets are catchy, don't overdo it.
A good combination of minimalistic design with the right sprinkle of graphics can make your landing page 10x more attractive and interactive than your competitors.
Remove any Distractions
The goal of any business landing page is to ensure an easy sign-up process leading to easier conversion.
While landing pages serve to acquire lead's information, any distraction can break this engagement and divert their focus.
The idea to follow is to create a page that eliminates all the other noisy elements such as sidebars, pop-ups, animations, and long forms that can ruin a user's experience.
For some inspiration, look at the below example.
See how they've kept one line explaining the value proposition, and then directly capturing the lead's details (sign up in this case).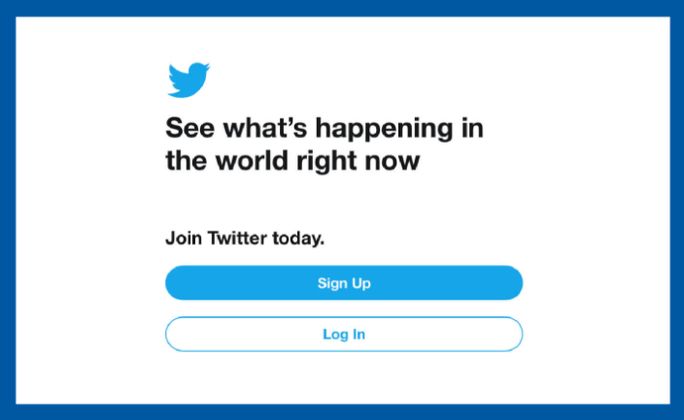 Sometimes, a great way to convert leads lies in the simplest way!
Figure out the Value Proposition
Often, we've seen businesses gain excellent traction on websites. However, this traffic doesn't always result in conversion and reveals an underlying problem— lack of a clear value proposition that your visitors should know right when they land on your page.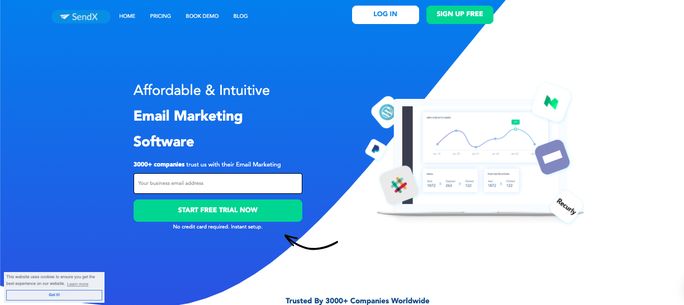 Look at the above example for inspiration. As a business, your prospective customers must get the idea of "what you can do for them" right from their arrival on your page. This is why your value proposition needs to be direct, clear, and enticing enough for the user to take the next action.
Here are a few ways to write compelling value proposition messages to convert a potential lead into a customer:
Negative superlatives have known to usher an increase in CTR's as it gets people to act in urgency. We've seen words like "Never," "Worst," or "Lowest" that have resulted in higher CTR's, so go ahead and try to incorporate this in your message.
Everyone loves credibility, and customers are no different. As a first-time visitor to your business, your audience will believe you more if you have real stats to back your claim. For example, say, "Improve your PPC conversion rate by 75%" instead of merely stating "improve conversion rate."
We cannot stress enough on the importance of headlines, and as an eCommerce business, we know you'll agree with us too. This is where you can think of creating stunning headlines that are sure to attract many visitors down the sales funnel.
It's crucial that you create headlines that are engaging and have a high impact on the reader. Phrases such as "this is why" or "will make you" always aim to tug at the potential effect it can have on the reader and garner better engagement with your audience.
Optimize Your Landing Page for Mobile Users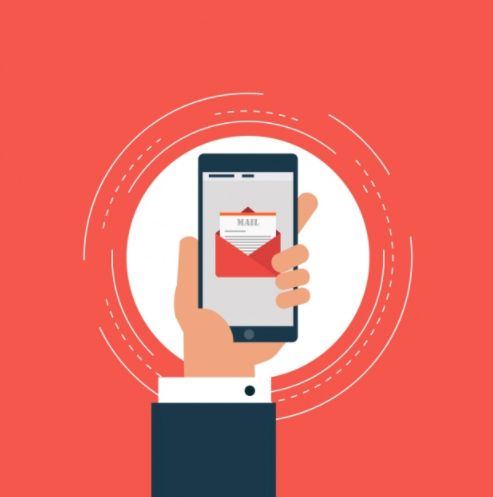 Take a look at Facebook's data, and you'll realize that 77% of its users login to the platform via the app, daily. This means that you are losing out on a major chunk of an audience if your website is not mobile-optimized.
While most landing page builders have automatic responsive sites, creating a perfect fit for your mobile segment can be a trial and error game. To avoid any glitches, we recommend constantly testing any landing page before you go live with it.
Verify your New Subscribers
Now that your landing pages are in good shape, you want to make sure all the new email addresses you gather are valid.
That's not always the case, and you have to be proactive about keeping your list healthy," says ZeroBounce CEO Liviu Tanase. "The best way to do this is to connect your Facebook account to an email verification API and validate every new subscriber's address on the spot," Tanase adds.
The API filters out bad emails in real time to ensure you build your list the right way and maintain a good sender reputation. You can also use a dedicated email verification tool such as Bouncer for this.
The quality of your email list has a lot to do with the way Internet and email service providers see you. Validate your contacts to increase your chances of landing in people's inboxes.
Once you've taken care of these steps, it's time for the final one: your email campaign.
Step 3: Nurture the Subscribers with a Good Email Campaign
If you've performed the above steps correctly, you'll start seeing many registrations on the landing page. That's awesome! Now, let's proceed to the last leg of the process: the email nurturing campaign.
Create an enticing Welcome Email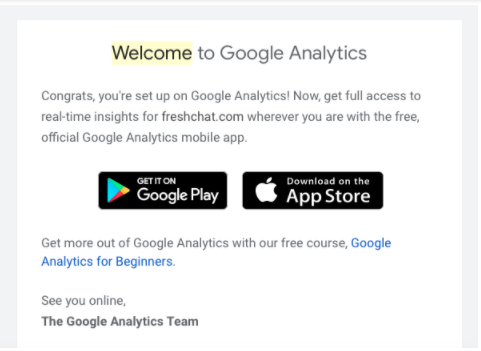 A welcome email can practically be the deal-maker or deal-breaker to win the confidence of a new lead and turn them into a paying customer. This is because a welcome email acts as a window for leads to understand what they can expect from a business.
A welcome email needs to have warmth and appreciation for new subscribers joining in and should make them receptive to your future emails.
Creating a welcome email through a marketing tool like Constant Contact is breezy, but you can always look at alternatives that can help you schedule in-built welcome emails.
Assess and Track for Better Retargeting to Interested Email Subscribers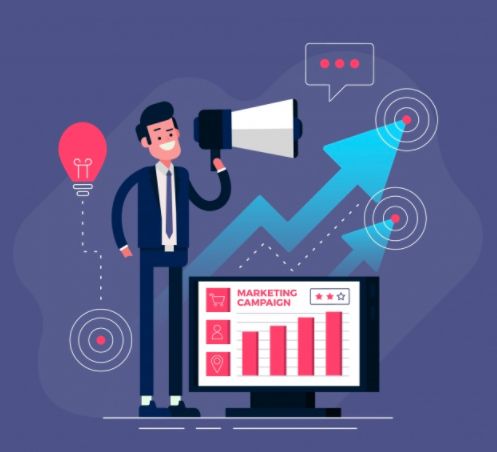 Many companies fail to realize that the audience who come from Facebook are often in the Awareness or Consideration stage of the funnel.
To avoid your audience from losing interest in your brand, you need to tailor your emails according to the stage they're in.
Awareness stage – If your audience is in this stage, chances are they are still getting to know your brand well. By giving them more information about your brand in the form of blog posts, educational content, and case studies, you can provide them with ample resources to know your business better.
Consideration stage – Audiences in this stage require a nudge to think of transacting with your business. Consider providing them with information such as product reviews, trials, and tutorials that can help increase validation for your brand.
Purchase and Repurchase stage – The majority of the audience in this stage have already been won over and will not require any nudge to complete the sales funnel.
However, to ensure that this segment remains satisfied with your business and acts as a frequent buyer, you should aim to build their loyalty with your brand. Try engaging them with review requests, cross-selling emails, and promotional event offers.
Remember, this is an ongoing exercise, and you must keep tailoring your emails based on which stage of the funnel your audience is in. Keep experimenting, and you'll begin to see better response rates and conversions with time.
Final Thoughts
These are some of the effective ways in which you'll be able to integrate your Facebook marketing with emails successfully. The three-pronged strategy will help you streamline the process for any lead coming in via Facebook.
Creating successful email campaigns is a fun and easy process, provided you have the right tools. Invest in a reliable email service provider that gives you a bang for the buck you pay!
While MailChimp is the leader in the ESP business, its prices are not very compliant, keeping the small businesses in mind. We suggest that you compare other alternative email marketing tools that can help you achieve efficient results at a relatively low price.
Potential customers are always on a hunt to look at businesses like yours on the Facebook social platform. Keep experimenting with different types of emails, nurture your leads organically, and you'll begin to see how your audience responds better on Facebook channels.
Good luck!