Boasting a boatload of over 2 billion monthly active users, Facebook has become an extremely profitable medium for businesses around the world.
The odds are good that if you can think up any brand name nowadays, you'll find it somewhere on social media. The impact of social media is growing every day. It has weaved it way into so many of our living routines. Shopping, working, or even playing have all been heightened by the minute-to-minute use of social media platforms.
Though there are various elements that contribute to creating a successful business page on Facebook, there a few best practices that really work well to make successes grow. Whether you're a start-up or a well-established brand, you can make your Facebook business page more engaging than ever by using a few simple tricks.
Do you want a highly productive Facebook business page? If yes, go explore these 10 result-oriented ways of improving your business page on Facebook. While everybody is making relentless efforts to expand their business on Facebook, these effective tactics can be quite beneficial for you and your business.
1. Improve Your "About" Section
The first thing users look for is who you are and what you do! It's exceedingly important to fill your about section carefully on your page. The information mentioned about you gives the very first impression to users (in barely 3 seconds or so) when they land on your Facebook page. Therefore, it's necessary to make all of your details look useful and enticing to the users by having a well-crafted "About" section. And yes, it is vitally important to provide a link to your website while editing your details on your Facebook page.
Remember. An incomplete about section can result in missed traffic on your page.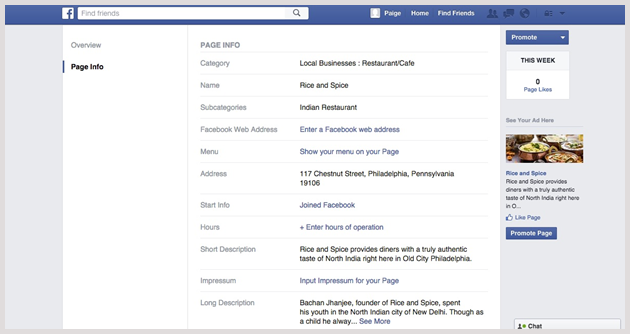 2. Beef Up Your Profile
Do you randomly follow profiles you like on Facebook?
Well, we all do. Users on Facebook develop an instant liking for profiles that are good to go through. They show their appreciation towards the profile by liking and following the page right away.
Changing your profile picture regularly is one good way of keeping the users updated about your brand name or brand idea. Design a profile picture that scales well visually. You must make it look attractive and relatable to your potential customers in order to make your business page popular on Facebook.
Also, look for the overall presentation of your profile – build it fancy! Don't forget to give appropriate captions to every profile update you make on your Facebook page.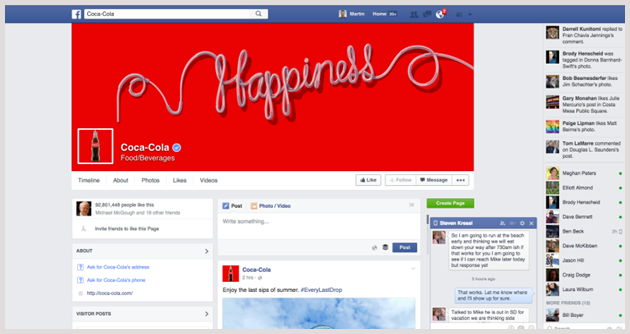 3. Expand Your Graphical Appeal
After all, we like what we see!
Unless you are an avid reader, you won't really like to go through text-savvy posts. Let's accept it. No matter how interesting the content might be, some people just don't like to read much. That's why it's essential to increase the graphical appeal of your Facebook business page. Not everyone digests social media the same way. More graphics attract more users to your page.
However, delivering high-quality, authentic and error free creative content is yet another factor to consider for your marketing powerhouse plan. Expanding the graphical appeal of your page will help you a lot in keeping the users engaged. Graphical content is appealing to the eyes and easier to read. Posting images of the products and services offered by you give a sense of realness to the viewers and they'll find your brand more reliable to consider. Much in the same way a store stocks their shelves and make everything all lined up, pretty and visually appealing, you must contemplate doing the same with your images.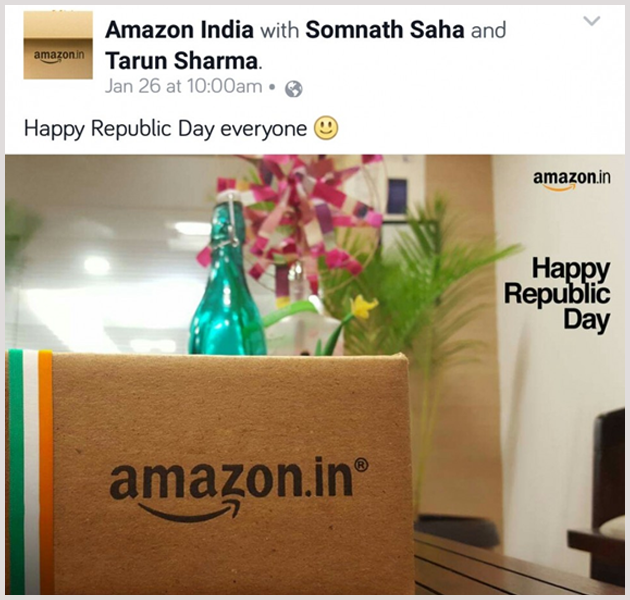 4. Create an Impressive Landing Page
Sometimes, the smallest details make the biggest difference! An impressive landing page is the foundation of successful online marketing. Your offer may be incredible and your PPC ads might be flawless. However, without a good landing page, your business is bound to collapse. Your landing page layout needs to be nothing less than perfect.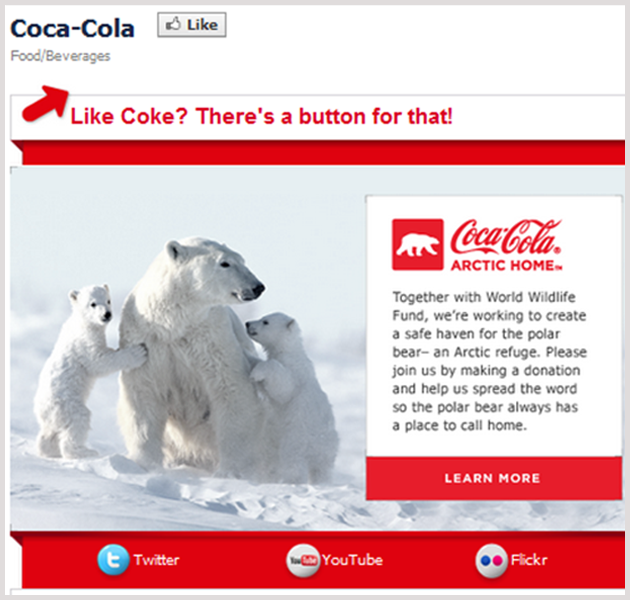 An impressive, influential landing page catches the attention of visitors and persuades them to complete a conversion. Let's learn how to create a winning landing page with these simple tips:
Design it clean and organized. The 'look and feel' of your page will have a huge impact in driving the conversions.
Be precise and clear. Provide only the most important information that will guide visitors down the funnel.
Use headlines for broadcasting the offer value and sub-headlines for further explanation about the offer.
Make ample use of trust signals. This will generate a trust for your brand and your offer among visitors.
Make your page easy to access through the smart phones.
Test and track results. It will help you in knowing where you're going wrong and where you're going right.
5. Customize Your Cover Photo
Anybody can view the cover images on Facebook. They are public by default. Refrain from uploading any cover image that is misleading, offensive, deceptive or infringe on somebody's copyright.Ensure that your cover images sizes are right and of high quality, always.
Only use cover images that relate well with your brand, services or products. Don't upload something that is absolutely absurd and irrelevant to your brand image. Keep changing it on festivals and special days that make sense for your brand.
Canva, Timeline Slicer Pro and PicMonkey are some of the best paid tools available online to help you create a great cover image for your Facebook page. You can also get professional editing software installed on your system to design a perfect cover image.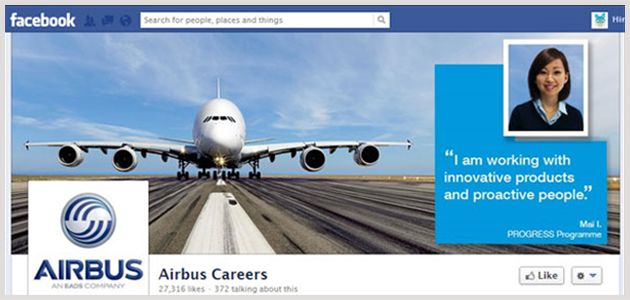 6. Be Consistent
Rightly said, "consistency is the key to success"!
So, frequently create effective Facebook posts to keep your viewers occupied. It's a good way to keep Facebook users in sync with your brand. Photos, text updates, and links are three kinds of posting strategies that you must implement to improve your Facebook business experience.
Post interesting and eye-catchy information regarding your business idea. You can also post some facts and regular stuff every once in a while. This will catch the interest of the viewers and involve them in your brand-building activities.

How To Be Consistent On Facebook
If you are a small business just starting out, a small-sized marketing agency, or a solopreneur only beginning to do social media marketing through Facebook, this can help you a lot! You can stay consistent on Facebook through 3 ways –
Prepare a content calendar Visualize and plan what you want to post through the week or month. This would help you formulate what types of posts you want to share.

Automate your Facebook posts.Once you have your content calendar set, you can use various Facebook automation tools like SocialPilot, Hootsuite, Buffer, etc to schedule your Facebook posts. Buffer is loved by mostly all marketers but taking SMBs and agencies into account, this tool can turn out to be quite expensive. And hence, you can have a look at some Buffer alternatives and select the best to automate your Facebook posts.

Facebook Creator Studio. If you are small brand just starting out with social media marketing, then this free tool can be quite effective. You can find find it under the "Publishing Tools" menu on your Facebook business page.
7. Focus on Brand
Above all, your brand is what you must emphasize on. Posting some exciting stuff here and there is a great idea, but it should never interfere with your brand identity. In fact, it should complement it.
Whatever you do, you must talk about your brand. Whether you put some interesting stuff for the users or hold a contest to engage viewers on your page, everything should be directly linked to your brand. This will play an important role in affixing the brand name into the minds of the people.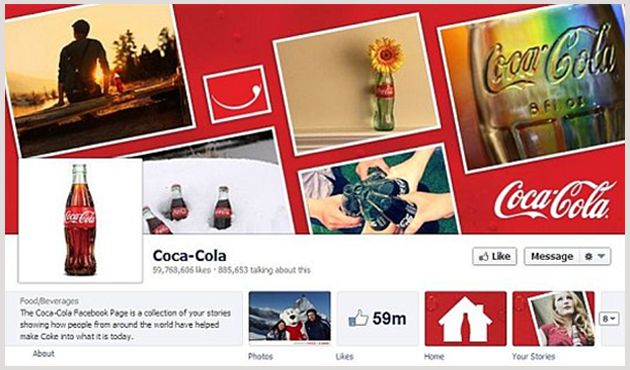 8. Post Relevant Content
We already know that Facebook users not only gain influence but are also inundated with content. If you want your messages to be heard, understood and believed by the viewers, you have to fight for their attention. And, you can do this in two ways. First, you have to be present on Facebook and leverage multiple customer touch points with the same message. Secondly, your messages have to be relevant. It is extremely important to post content that is relevant to both the viewers and the marketers. Every single form of content has to be consistently relevant and authentic in order to break through the clutter of businesses sprouting on social media platforms.
Once you know what works with your online audience, you can re-post it with much more creativity to level up the user engagement on your Facebook business page. This will eventually help you in making your business expand to a different level.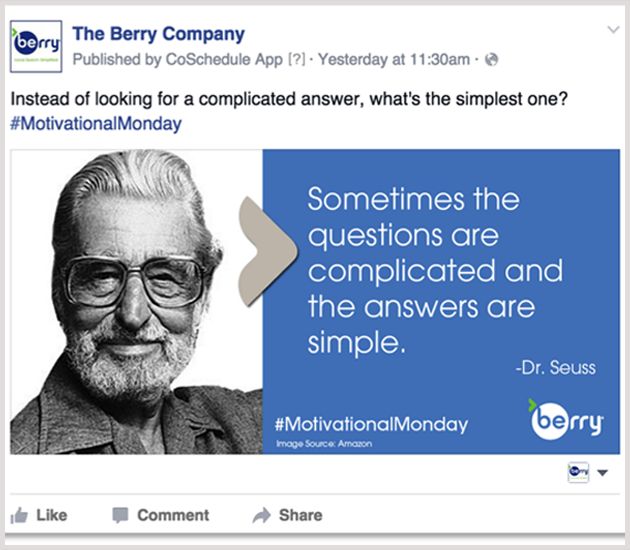 9. Use Custom Graphic
Graphic customs and custom resolutions prove to be useful in giving a user-friendly experience to the online audience. The popularity of your business page will grow automatically when people will find your webpage easy to access. It also improves the overall appearance of your page. Users like to follow and stay updated about things they like on Facebook.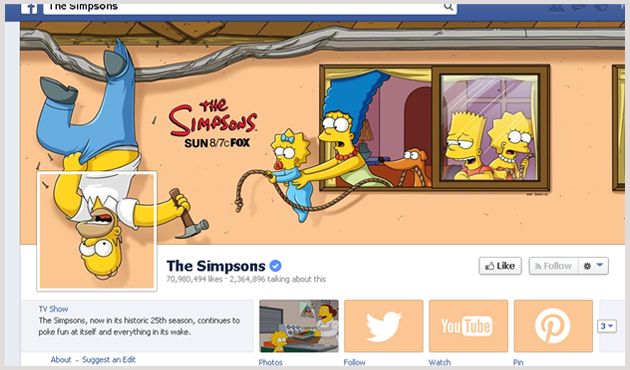 10. Boost Post
Once you have created a nice-looking post, it's time to promote it aggressively. Embed website links and contact IDs in your post so that the viewers are directed to your website and can contact you on your mail IDs. Remember, the real value is found in the posts that drive traffic to your blogs and website which turns into sales or conversions.
You can even consider sending dedicated messages to your contacts containing the links to your website and details on how to reach you for availing the products and services offered by your brand.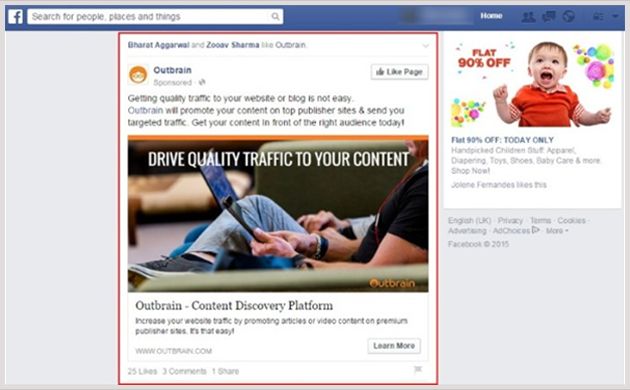 By boosting a post for a specific interval with the help of paid options available on Facebook, you can reach a huge number of Facebook users. This will not only assist in increasing your brand awareness but also help you to reach your new customers easily. Without promotion, it will be really difficult for your page to grow online.
If you already know the type of posts that works well with your audience, then using social media scheduling tools can make your job easier.
Recommendation – Let people sign up for your newsletter without leaving Facebook. This will definitely work in your favor to stay connected with thousands of users and grow your business on Facebook.
Wrapping Up
Using the 10 tactics mentioned in this blog, I am sure you can improve the visibility of your Facebook business page. They are simple and effective. You can use a few tools and your creativity to enhance the experience your audience gets when they land on your business page.