Do you want to tap an audience of over 2.6 billion?
We are talking about the most used social media platform worldwide. Any guesses?
Yes, It's Facebook!
If your brand needs to thrive on Facebook, you need to have an exceptional Facebook marketing strategy.
A marketing campaign that will help you to:
Stand out from the rest of the 50 million businesses
Build trust and a healthy relationship with your target audience
Strengthen your brand image and magnifies your ROI
But if you're thinking: "how to create a successful Facebook marketing strategy for my business?"
Or,
"What are the key steps to follow?"
Don't worry; we got you covered.
We have filtered down 7 simple yet effective steps to create a highly effective Facebook marketing strategy that will work wonders for your business.
How to Create a Facebook Marketing Strategy
1. Define Your Goals
If you want to ace your Facebook marketing campaign, then you need to define your goals. But how? You can start by answering a few basic questions, "what does my enterprise want to drive from Facebook?"
Is it about increasing your brand awareness?
Is it diverting your Facebook leads towards your website or to your sales page?
Or is it just for the sake of likes, views, and comments on Facebook?
Answering questions like these and figuring out your Facebook goals will help you gain clarity for your marketing campaign. Having clarity means that you have set a solid foundation now; you just need to work in the one direction to achieve your goal.

Every comment, every ad, every post you'll create from now on will always be towards achieving your goals. All of this can take some of your time and energy, but it will be worth it.
2. Audience Research
Audience research is a critical part of your successful Facebook marketing strategy. First, you need to know your target audience inside out. A few things you can do is by answering these simple questions:
Where are they from?
What is their age group?
What type of content do they engage with on Facebook?
What's the exact time they are online on Facebook?
Apart from these questions, you can take the help of some practical tools like Facebook Page Insights or social media analytics tools to understand your audience's demographics.
If you know your audience well, it will help you solidify your marketing strategy. Because if we boil it down, your audience is the reason you are on Facebook in the first place.
3. Plan Your Content
You should publish most of your posts to educate, inform, and entertain your audience. All your content should not be sales-oriented, as it will harm your overall performance.
Facebook's algorithm also doesn't go hand in hand with self-promotion. It aims for a better user experience of the Facebook audience, promoting and prioritizing engaging and meaningful content.
But publishing every single post manually can be a hectic task if you have to do it for months to come. That is why you should use some best social media scheduling tools to automate your content publishing.
Social Media Scheduling Tool
Once you have reviewed multiple posts or stories, you can schedule them according to the best time to post, based on your industry, so that you don't need to worry about the publishing aspect.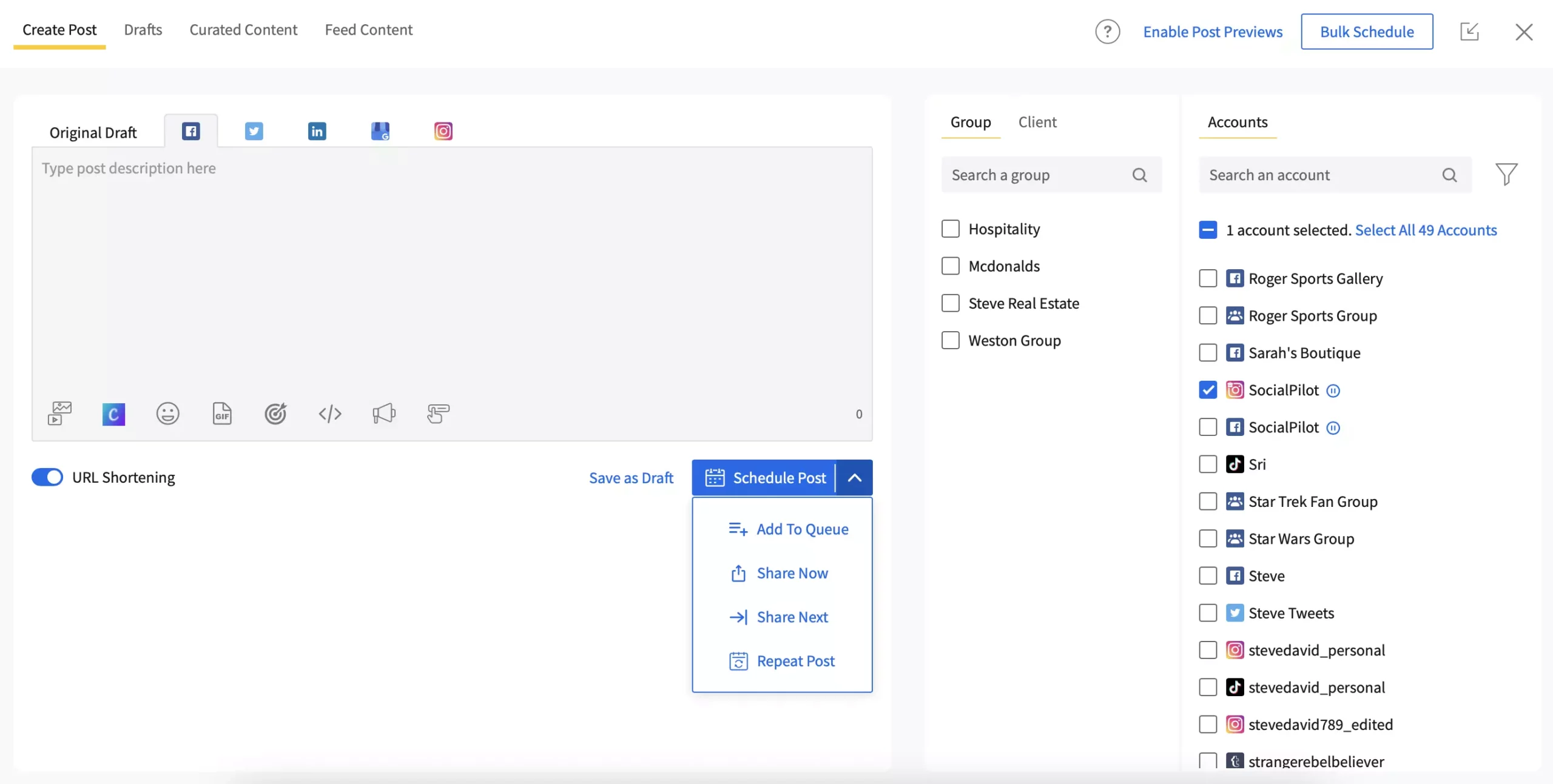 You can schedule your multiple posts in advance so that you don't need to waste your valuable time again and again in post publishing. With SocialPilot, you can ease your social media scheduling tasks.
4. Your Budget Matters
As the saying goes, "you need to spend your valuable money to make more money." If we split the different ways to achieve your Facebook goals, we got two answers for you:
Organic Facebook reach
Facebook Ads
You need a mix of organic and paid reach to achieve your goals on a platform like Facebook.
Facebook's organic reach has declined over the past few years.
It has become difficult for businesses to achieve the maximum potential of Facebook using organic ways. So, you need to focus more on Facebook ads compared to organic methods.
5. Make Use of Facebook Pixel and Ads
Here are some numbers which will clear all the dust for you before we discuss more about Facebook ads:
If your page has less than 10,000 followers, Facebook's organic reach will be close to 8.18%
And if you increase followers count to over 10,000 organically, the organic reach will be close to 2.59%
That is not even over 260 people. Now here comes a game-changer, Facebook ads. It's just another form of traditional advertisement, but in this case, you only pay when you get results.
There are many ad campaigns you can run on Facebook, keeping in mind your goals and desires. Irrespective of the ad campaign you run, you need to unlock the power of Facebook pixel.
Another intriguing term?
It's just a simple piece of code that you can embed on your website that sends your website data back to Facebook. This data then helps run campaigns and target audiences already engaging on your website. In a nutshell, it helps to:
Keep an eye on conversion rates from Facebook
Retarget your leads who have visited your website before
Create a custom audience that will help you run your future ads
It helps you access unique insights before you kick-start your ad campaign. You'll have an in-depth knowledge of your audience to make your Facebook Marketing campaign a success.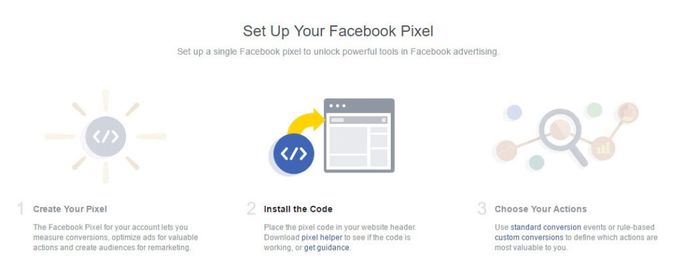 6. Use Facebook Tools
Facebook Business Manager
If you want to access a one-stop destination from Facebook to control all your paid and organic posts, then the Facebook business manager will help you with that.
You can work with your team members, outside agencies effectively and efficiently. As you can see in the example below, you can add other people to work together in the left-hand column under the "Users" section. It will help you ease the communication. You can also control the access to individual users.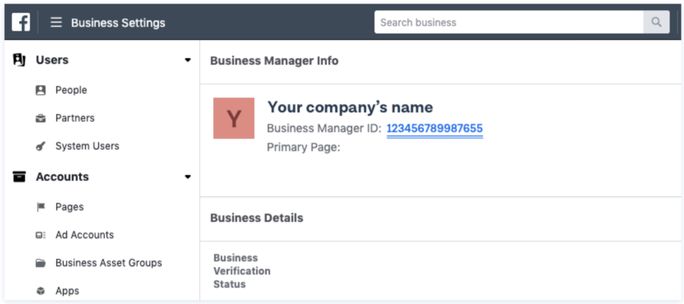 Facebook Groups
Facebook groups are a great way to build your community on Facebook. They are the online equivalent of community centers or coffee shops. You can select your group's unique name and then add a few initial members to your group to kick-start your own community on Facebook. You also have an option to keep your group public or closed; that's totally up to your preference.
Facebook Chatbot
Facebook chatbots can help you have a one-on-one conversation with your audience. You can use the power of artificial intelligence to solve your customers' issues or to make them directly connect with your support team.
Here's an example of a Facebook chatbot interacting with the company's customer and solving the problem. You can use this technology for your business and can help your target audience solve their issues.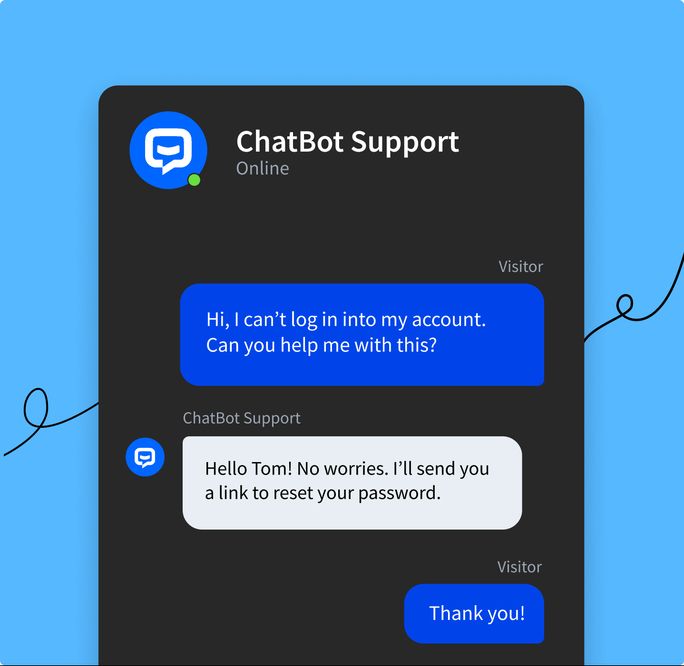 7. Optimize Your Content
So you are making your presence felt on Facebook. You are providing valuable content; you are running your ad campaigns; you are highly active in the community groups, but did you squeeze out the maximum potential of Facebook?
That's only possible when you know what your target audience likes the most and what they don't. You can learn that only through testing. It will help you know which of your posts is getting higher engagement and which one is not.
You need to understand one thing, no matter how good your audience research was, no matter how great your ad campaigns are running, no matter how attractive your daily posts or stories are, with no AB testing, you won't know the true potential of Facebook marketing strategy.
8. Tracking and Measuring Results
To get a detailed view of all the different metrics important for determining the success of your campaign, you need to access the page insights section of Facebook analytics.
You'll see different tabs like page views, page likes, post reach, and various other metrics to help you figure how well you are performing and what optimization you need to make.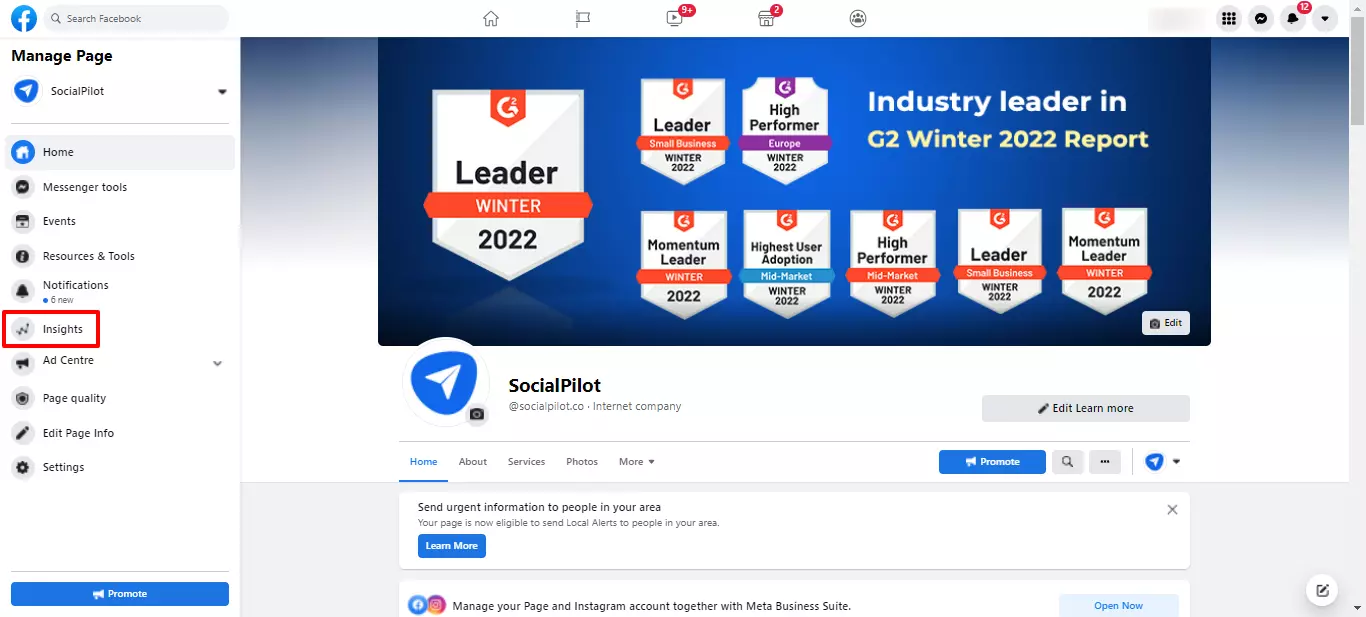 Likes
The rise in the number of likes on your posts and your business page will help you get a brief idea of how well your content is performing, and how great your Facebook marketing campaign is running. The number of likes will help you understand two things:
How many new users you gained in a certain amount of time
How many people loved your specific post
Comments
If you want to know how engaging your post is, check out the number of comments on the post. More the number of comments, the more the engagement. Sometimes you might also receive hate and trolling in comments, but you should learn how to deal with negative comments.
Reach
Reach is an essential metric for keeping track of your growth. It is defined as the number of new users who viewed your content or page. If you have a good reach, chances are you'll see a rise in new users engaging with your posts, stories, or business page.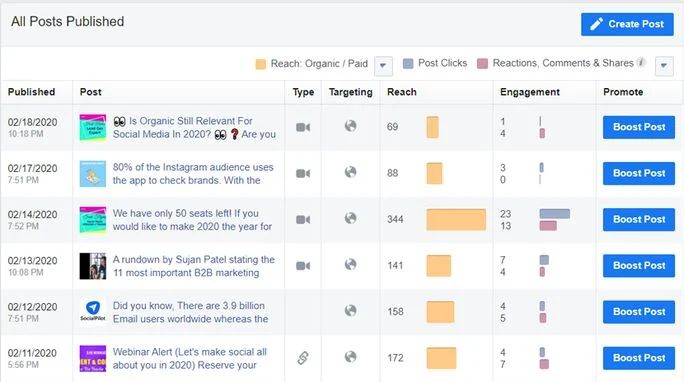 Views
The total views on your posts, stories, and your page come under this metric. Having a higher number of viewers is always a positive sign in terms of the campaign's success. You'll achieve your goals only once people view your post, page, and stories.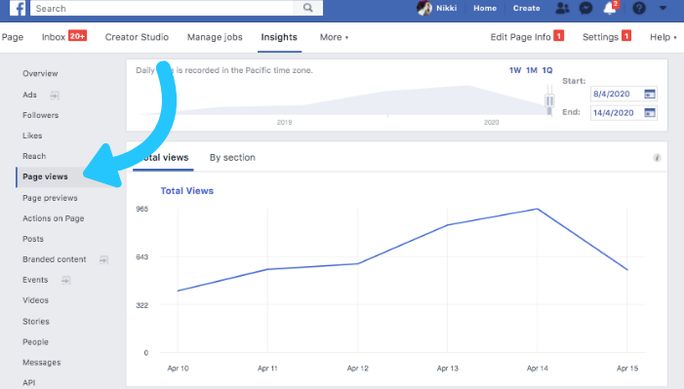 Facebook Reactions
The Facebook Reactions is a fantastic example of how Facebook listened to its audience and ran an AB test, and look how successful it has been! I
Unlike the traditional, 1-way "Like" reaction, people can now use different emotions to communicate how they honestly feel about the post. Though it may look minuscule on the face value, all these metrics are very important to understand how your target audience is engaging with your content/posts.
Don't take it lightly. Perform an AB test and experiment with this feature to understand your audience's point of views.

Are You Ready to Kick-start Your Facebook Marketing Campaign?
We hope you got a clear idea of crafting an engaging Facebook marketing strategy using all these steps and Facebook marketing tips. Now it's time you jump into the ocean of opportunities and scale your business to new heights.
But don't forget to make use of highly effective social media marketing tools like SocialPilot to get an extra edge over your rivals.
Once you have the right tools, the proper knowledge, nothing can stop you from making the optimum use of platforms like Facebook.
All the best!