Has it ever happened that you just put your phone down and then after a second you take it up again to check Facebook? Although you just closed it because there was nothing new to see at that moment.
Well, we all have been there for once or more, right? This is exactly how these social media platforms are designed. Making sure that we are stuck on it. But can we blame it? It's a huge amount of amazing content that keeps you glued to it.
But how is it that you come across the best content every time? Well, it's the algorithms by Facebook, that make sure that you stay glued to Facebook and ensures to serve you with the best content always!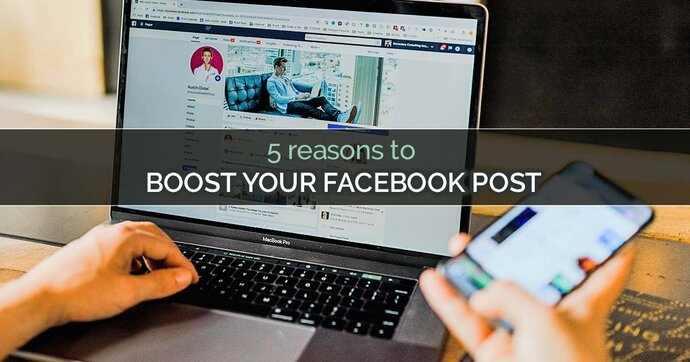 Well, as much as it is fun to come across the most creative content this easily, it sure is difficult to make sure that your content stays on the top of the algorithm. Did you know that Facebook has 1.56 billion daily active users on average? Wow! It does have a huge audience. But with Facebook users uploading 350 million new photos each day, it sure is a challenge for your post to grab attention.
So, what do we do when we need to reach a huge audience on Facebook in a short span? 
Heard of boosting your post? It is one of the best things that Facebook has!
Here are a few more reasons to definitely consider Facebook boosting for your brand.
1. Increases your post's and brand's visibility
Facebook, to date being the most used social media platform, is certainly the best platform to reach a huge audience. But the downside to it is its enormous flow of content. This constant flow of content makes it difficult for your creatives to get the limelight.
Here is the solution for it. Facebook boost post is one of the best ways to create awareness about your brand. Also, it is the first and one of the most important steps! Boosting your post will help you generate a buzz among people about your brand.
Here is an example of one of the largest companies in the competitive Vietnamese e-commerce market, Sendo. This company leveraged Facebook ads the right way to boost their brand recognition.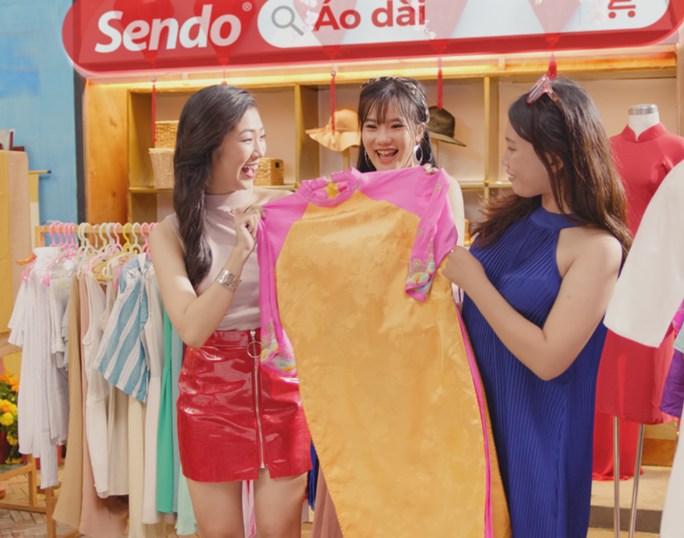 They planned to raise brand awareness during the biggest shopping festival in Vietnam through appealing Facebook playable as well as video ads. This campaign was live for 4 weeks during January 2019 and targeted age group pf 14-35. This innovative approach though Facebook ads was a huge success for Sendo. They achieved 14.8-point lift in ad recall, 5.2-point lift in consideration, 1.6-point lift in purchase intent, 25% increase in return of ad spend.
2. Increases engagement
There is no such thing as more likes and followers. It is the engagement with your brand that matters on social media. All the social media platforms are updating their algorithms based on engagement with the audience and not likes and followers. As much as the Facebook sponsored posts can help you with it, engagement also depends on the creative. So make sure you have got the most compelling and engaging content.
3. Helps you control who sees your post
Well, there are people of all ages from everywhere on Facebook. That doesn't mean everyone will see your post. You can control who sees your post through multiple demographic restrictions. You'd certainly not want someone who is not even remotely interested in your product seeing your ad. It would be a waste of resources.
Facebook audience targeting is the driving force of your adverts. Narrowing down Facebook ad audience is the most important task. Choose a location, language, age anything that you'll want to exclude or include and your work here is done. to make it easier you can use a Facebook reporting tool to check your these metrics. Facebook will only show the post to the group you have selected. Here are the main categories of the audience and a brief on how to narrow them down.
Demographics
Facebook demographics are extremely wide as it hosts a ton of people on its platform. Right from gender, age, education, job title, financial capabilities, to relationship status, there is a ton for you to dive into. Keeping the privacy factor in mind Facebook restricts everyone to reach customers based on personally identifiable information
Geography
Select the location as per your targeted audience. Right from Cities, communities to countries. Reach the audience that resembles with product/service.
For instance, if you want to advertise about an upcoming sale of your bakery in Texas, you'll not choose the whole U.S. for promoting your advert. Rather, you can promote it in a nearby location and also set a distance limit for your ad. This way, only the audience that can easily travel to your bakery and have more chances of converting into a customer will be viewing the advertisement.
Behavior
A lot of products have an audience with particular behavioral traits. From spending habits, previous purchases, to user's devices, Facebook provides you an opportunity to select your users on the basis of their behavior.
Interests
Right from DIY to Sailing, everybody puts their interests on Facebook. Choose your audience according to their interests. For example, if you are advertising for a bakery workshop, people with interests such as cooking, baking, DIY are more likely to convert.
Connections
Well, what if you are running an ad to get a new audience to your page and you don't want your already existing page audience to view that ad? Facebook has got it sorted. You can as well set your ads in a way, where you can exclude people who have already liked your page.
Well, this is just a brief to get your basics right. You'll have to try out various combinations and test ample strategies to reach your maximum potential. You can make use of a Facebook ad manager tool to help you manage everything at one place. Meanwhile, here is read on Facebook strategies to get a deeper look at how to target the Facebook audience.
4. Expands your reach
Since the audience on Facebook is from all around the world, your brand gets a chance to explore new opportunities and increase international recognition. Facebook sponsored posts to help your brand come across the new audience and tap the untapped audience.

Here is an example of Zemmaworld, who successfully broke into a new market with the help of Facebook ads. Zemmaworld is an online Korean fashion brand that sells basic yet stylish clothing. They wanted to explore a new market in Japan. With the help various features of Facebook ads, they could a new audience!
5. Helps you customize your content as per the audience category
Now that we know that Facebook boost posts can be categorized into multiple groups, here is a way to make your ads more effective. It is different content that triggers every audience, even if it is the same product. So, Facebook posts go a step ahead here and empower your brand by allowing you to customize your content as per the audience category.
Facebook sponsored posts can be extremely powerful if leveraged properly. Now that we know how empowering they can be, let's learn more about how to boost a Facebook post easily.
Summing it up
When it comes to users, Facebook is the most used social media platform to date. If done correctly Facebook ads can yield extraordinary results. With all the advanced features the social media platform provides these days, there is nothing more left than to leverage them properly.
Getting the best results from Facebook sponsored posts is all about narrowing down to the right audience and the right time. And, don't forget to get help from your social media management tools!