In terms of popularity, Instagram has been climbing the ladder quite quickly – its 1 billion monthly active users would vouch for that. However, it doesn't look like Instagram wants to stop at that. It's looking for new ways to help businesses reach their audience and for users to create popular content, which is a reason why recently Instagram introduced IGTV. IGTV stands for 'Instagram TV.'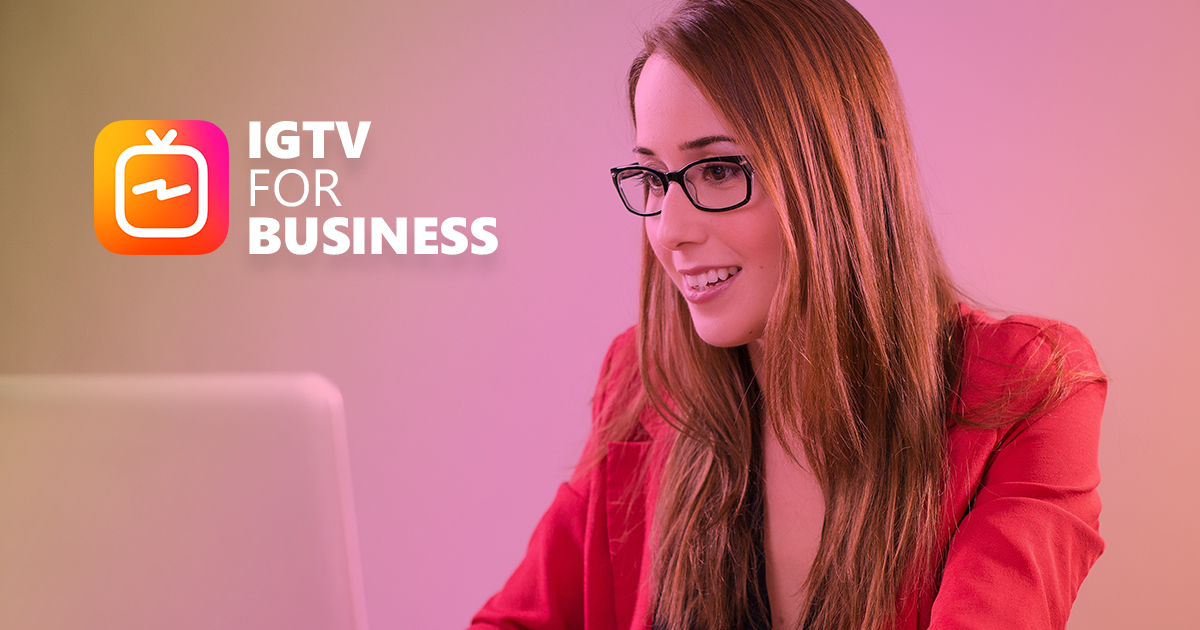 Among other things, this move tells us that the present and future of marketing is video content. The platform already supports live video streams and short clips, but now users can upload long (15 seconds to 10 minutes) vertical videos. IGTV is available as a feature of the Instagram app and an independent app. If your account has many followers and is verified, you can also post videos which are up to 60 minutes long. You can use video tools for social media to create these videos.
These features of IGTV are a reason why many people expect a strong competition between this app and YouTube. Although YouTube is a more advanced platform for long videos, IGTV offers new opportunities for attracting website traffic and increasing brand awareness. Some features of IGTV will look familiar to those who use Instagram Stories, however, IGTV has a lot more to offer, especially if you want to promote your business or blog.
Advantages of IGTV
First, videos are the most engaging and the most effective type of content. This is the only type of content which can include all the other types, such as music, text, photographs, or links. If your goal is engaging storytelling, then a video is the best choice, as videos make any information easy to understand. Thus, there's no surprise marketers love videos. Videos can help you sell your brand, and social media is the best place to share your videos with the targeted audience. Here's why:
More than 1 million weekly installs after IGTV has been introduced
IGTV videos are available in both Instagram app and a separate IGTV app
A positive experience with video content increases the users' purchase probability by 97%
53.4% of marketers see Instagram videos as important than other content
Users love videos, in fact, they spend almost 90% more time on websites that have videos
However, all these impressive stats apply to all kinds of videos. So, what is so special about IGTV? The answer is obvious — IGTV and Instagram accounts are linked to each other, which allows brands, bloggers, and creators of any kind to boost user engagement. All your Instagram followers will be notified about your new IGTV channel automatically. They will be able to watch your videos with no need to leave the platform. In addition, IGTV enables you to share high-quality content.
Unlike the Stories, IGTV is not about sharing below-average content aimed to just remind followers of you or to make a quick announcement. This is a serious video platform, so don't hesitate to invest your time and effort into creating worthy content. The quality of your video may be the factor which determines whether people decide to watch it or not.
Another thing that can make your content more effective is descriptions, as well as titles. You can use keywords and drive more viewers to your channel. However, the main advantage is that you can use descriptions to include calls to action and links to your blog or website. In addition, the "Swipe Up" feature allows you to share short versions of videos as Instagram Stories and immediately redirect followers to your IGTV channel. There they can see the full video and then go to your website or purchase a product.
IGTV is still a new feature, which means that you can have an advantage over businesses that will join in later. The main thing is to organically integrate this feature into your Instagram marketing campaign. Post teasers as Stories or short videos on your Instagram account, and encourage your followers to check the full versions on IGTV. This will increase your Instagram engagement many times.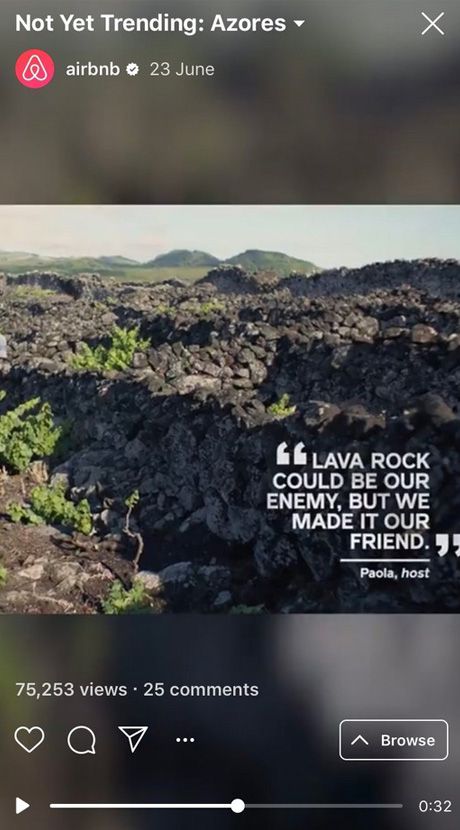 Some well-known brands have already appreciated the opportunities of IGTV. For example, Airbnb decided to try this new Instagram feature as soon as it was introduced. The company shares educational videos about different locations which are available on its website.
Another thing which makes IGTV great for marketing is the ability to analyze statistics. You can check detailed reports on your video and see how many views and likes it has received. There is even an option called "Audience Retention," which shows how much time your users spend watching your video content.
As you can see, this new video platform was made to increase engagement. Your followers won't miss your new clips because every time you post a new IGTV video, they receive notifications and see them at the top of the display, below the IGTV icon. These notifications are bright and draw attention immediately. Thus, I suggest scheduling your IGTV activity and adding new videos when your audience is most active.
However, this rule applies to any other types of Instagram content as well. The new algorithm evaluates the quality of your content during the first hour after you post it, so make sure it will be visible for as many people as possible.
How to Use IGTV Effectively
1. Include calls to action
I've already mentioned the importance of descriptions. You can include any necessary links in your descriptions, which is a nice opportunity to use a strong call to action. Tell your users what they should do after watching your video. Hence, don't forget to use a call to action in your video. I suggest including it at the beginning and in the middle of the clip because sometimes people stop watching videos before they actually end. This call to action may lead your followers to other relevant content, website, or a product.
2. Mind your bio
When you create your IGTV channel, the first two sentences of your bio will appear as a description of this channel. Thus, you can use your bio to attract more viewers to your IGTV channel. In addition, you may want to change your Instagram "name" — the bold text below your profile picture. Some people prefer just to repeat their username but it's not the best choice for IGTV. This video service shows search results taking into account names, so you can benefit from making this section more specific and including keywords, like "makeup," "marketing," or "tutorials."
3. Invest in quality
First, you don't need to make your videos perfect. IGTV is not Netflix. However, if you want to make your audience watch a full 10-minute video, this video must look good. People have shorter attention span than goldfish, which is why the shorter the video, the more engaging it is. Ten minutes is a lot of time for the average Instagram user, so make sure to use various editing tools that will help you create a nice video with no long pauses or meaningless action.
Even though this app is oriented towards vertical videos, it allows people to watch IGTV on their desktops as well as on phones. Thus, your video should look good even on a desktop monitor. When editing, set the resolution to 540 x 960 (9:16) — it will perfectly fit the IGTV frame and you'll avoid additional compression which can occur if you use a higher resolution.
4. Be consistent
The best way to keep your audience engaged is to be consistent in your posts. Imagine yourself a TV producer who plans the whole season of a show in advance. Think of your videos as of episodes which are logically connected to each other and provide links so that your viewers can navigate among all your episodes.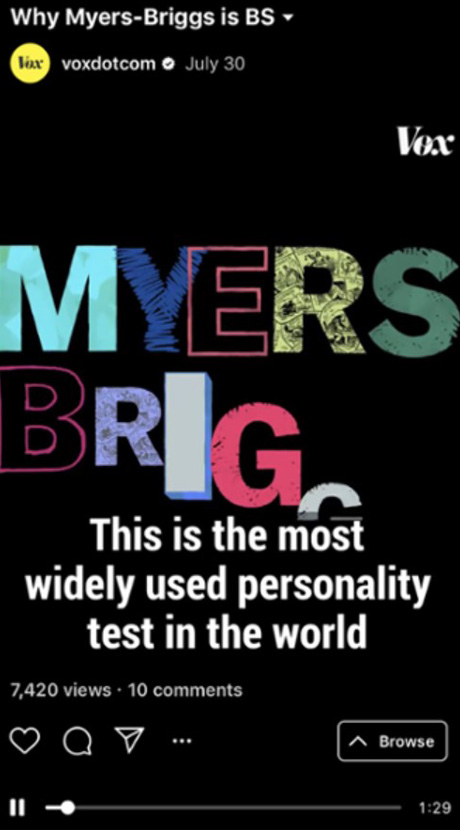 Vox quickly realized that the traditional TV format and auto-playing videos are a great opportunity to share the latest news. This brand also took advantage of the video trend in social media and now rides the wave thanks to Instagram.
5. Adjust your existing content for IGTV
If you already have some videos that became popular on YouTube, you can repurpose them for your IGTV channel. Although this app is intended for vertical videos, you can turn your videos vertically or resize them so that they can fit the vertical screen. Get creative and use editing software.
6. Stick with your brand
Finally, the most important thing is to be authentic. If a polished look isn't what your brand is known for, don't try to reconsider your approach just to make a beautiful IGTV video. This app is a perfect place to share 'behind-the-scenes' videos and to show how your team creates products or content.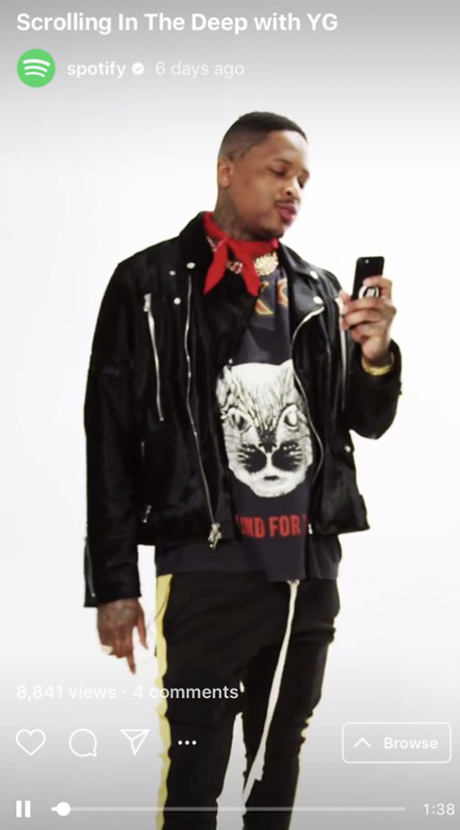 Spotify started using IGTV to share stories about artists. These videos look simple and more personal because they are perceived as an amateur product rather than professional promo videos. Thus, don't think of quality as just of the resolution or special effects — Instagram is still more oriented towards personal approach and influencers, so be creative.
Conclusion
IGTV has a lot to offer for business, bloggers, and creators of any kind. Now you can upload long vertical videos of good quality and use this app as a powerful tool that can increase engagement in no time. Use IGTV for cross promotion or just as an advanced version of Instagram Stories — there are lots of opportunities, so now it's up to you to decide how you're going to use it.