Have you ever created a fantastic thread of content for your Instagram audience, only to have your ego bruised by almost negligible engagement? Blame the Instagram algorithm as it plays a significant role in determining your content reach. 
This is why people often question the scope of Instagram, and rightly so. Dynamic algorithm patterns and saturation in the content may put some people on the off-side. But what if we tell you that Instagram is still one of the best platforms to explore, learn, and earn? 
For using Instagram to your advantage, you need to understand how the Instagram algorithm works. In this blog, we have attempted to decode how Instagram Algorithm works and how you can use it to achieve your goals.
Why is Instagram Algorithm Important?
Experts claim that Instagram will remain one of the best platforms for advertising your content and promoting your business. At the moment, Instagram has approximately 1 billion monthly active users, making it one of the most popular social networks.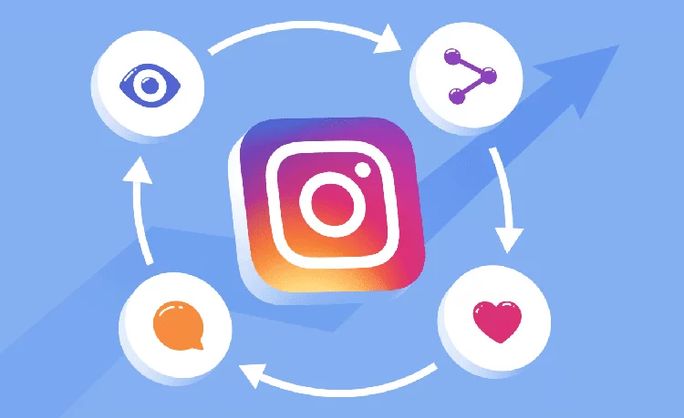 Amused? Well, what if we tell you that this high number of users also means an increased chance of getting noticed? Yes, not only does Instagram have a vast user base, this user base is expanding at an unprecedented rate. 
Ranging from celebrities, influencers, content creators, artists, comedians, small businesses to prominent luxury brands, and world leaders, almost everyone is on Instagram. This also means that Instagram has something to offer for everyone, making it useful for social media marketing. 
To establish your presence amid the millions of marketers on Instagram, it is important to understand how the Instagram algorithm works to optimize your campaign for performing better. 
Nuances of the Instagram Algorithm
If you can understand how Instagram's algorithm works in 2023, a whole new world of endless possibilities will open up for you. Understanding how social media algorithm works can be a huge addition to a marketer's skillset. You can actually rank at the top and attract significant organic traffic to your content once you know how the algorithm works. But the Instagram algorithm is frequently changing and is hard to pin down. However, getting the hang of it is not as complex as it seems. 
Now, let us understand the Instagram algorithm step by step; we will also provide an essential list of to-dos if you want your content to get recognized. You can also use it as a checklist to strategically boost your engagement. Let's start.
Key determinants influencing the algorithm
Before discussing how you can make it big on Instagram through some simple steps, let us discuss the three key determinants which influence the Instagram algorithm for deciding the ranking pattern of posts on a user's Instagram feed. Understanding the ranking patterns will make it easier for you to identify the domains on which you should focus to rank higher.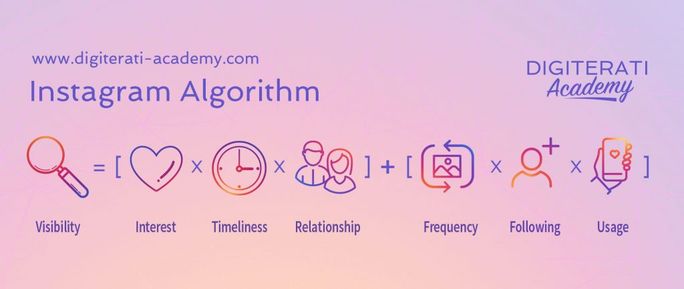 1. Interest
Instagram algorithm's job is to show the people what they like. By tracking the users' affinity and understanding what is given in a photo or video, Instagram offers cricket highlight videos to cricket fans, pet memes to pet lovers, and new launches to the millennials.
If we talk about brands here, your content has to be organic and appealing to your target audience for the algorithm to show it to them regularly. You will have to define your niche, develop a consistent pattern, and tell a story through your content that intrigues people.
The more people show interest and engage with your posts, the more they will engage, and thus more your content will show up on their feeds. For example, if your engagement is usually focused on dog rescues and NGOs, then Instagram will show more of such posts, videos, and even suggested accounts to follow. 
2. Relationship
Simply put, it means your interaction history. Instagram wants to make sure that interaction between users is meaningful and customer relations are maintained. Some aspects that Instagram considers while assessing the relationship between you and your followers are:
Do you follow each other?
Are you searched frequently?
Do you leave comments or tag each other in posts?
Is your content saved by them?
If you're running a business account and have an audience that is loyally and consistently engaging with your content, the algorithm will recognize this fact. Thus, engaging with your followers does genuinely help to improve your organic reach.
3. Timeliness
Timeliness is an essential factor in the Instagram algorithm. When and how many times you are posting plays an important part. Posting when your followers are online and posting consistently will mean that more people will see your posts. This gives your followers a better chance of seeing your posts.
Tips for Acing the Instagram Algorithm in 2023
If you wonder how you can use the Instagram algorithm to your advantage, we are here to your rescue. 
1. Use Instagram Stories
Instagram Stories are our favorite feature. The glowing Stories circles are available for a limited time of 24 hours. This time limitation generates a sense of urgency amid users to view the Story lest it disappears. Use this tool by keeping it interesting, conducting polls, sharing random life Stories and stickers.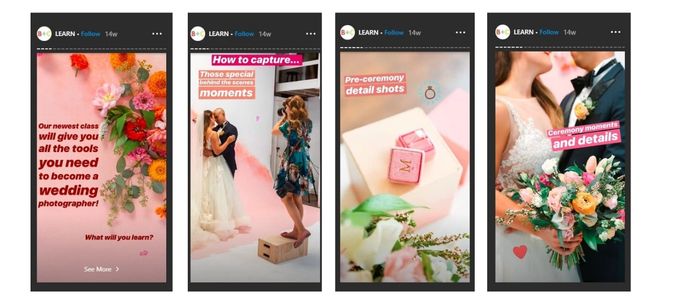 With around 500 million people watching Instagram Stories daily, this feature has great potential to widen your reach. It can help you convert your followers into regular customers. While creating an Instagram Story, pay due attention to the structure and aesthetics of the Story. 
By creating informative and relatable Stories, you can start a conversation with your audience, which gives a signal to the Instagram algorithm to put your content on the top for active followers to regularly engage with your Stories. 
Audience really loves Instagram Stories, and the feature is well-used by marketers for that reason. But maintaining regularity with posting Stories is really crucial if you want to make it count. But that becomes tiresome if you are managing multiple business profiles at once.
SocialPilot has a simple way to overcome this roadblock. Automate your posting by scheduling your Insta-Stories ahead of time. This streamlines your tasks and leverages the full of Stories for the brands.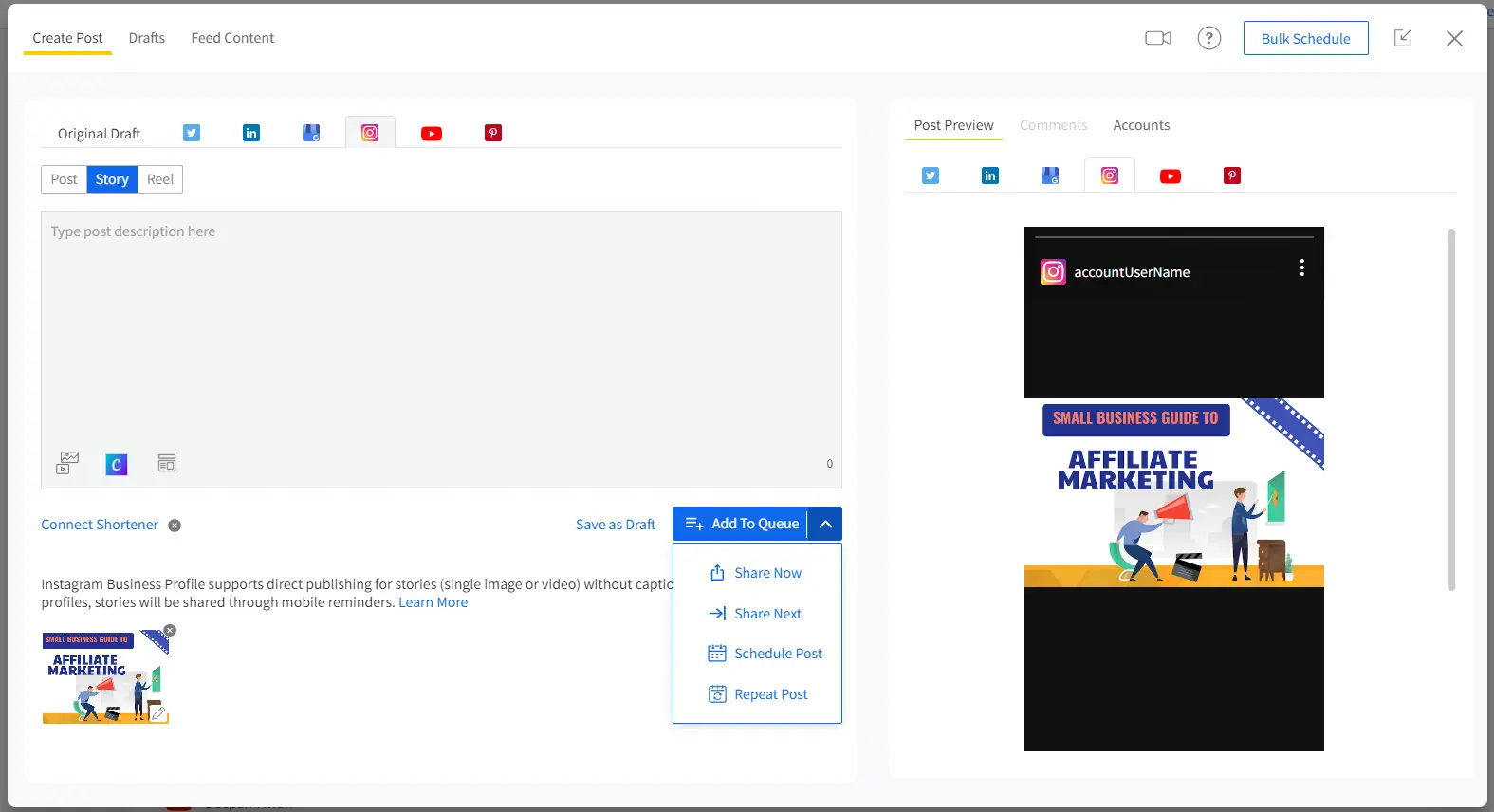 2. Hashtags can be a game changer if used right
Using the right set of hashtags on your posts will boost the chances of brand discovery via the explore tab, even by non-followers. Precisely-curated hashtags act as a feed for the algorithm to decide what's in your post and search which Instagram users might be interested in it.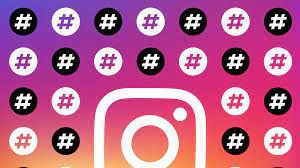 Instagram hashtags are free tools that can expand your brand reach exponentially. You can check various websites and monitor the account of fellow content creators to see which hashtags they are using and if it's working for them. 
While selecting the right hashtags, extensive research is essential. Also, do not use hashtags that have already been used a million numbers of times. Opt for hashtags that are used by comparatively fewer people and are relevant to your business. 
3. Stay in touch with your audience
Success on Instagram will only come when you are building a relationship with your audience. Here are some ways to interact and bond with your audience:
If you are an influencer, suggesting tried and tested products with trustworthy ingredients is necessary. Adding the human touch by sharing original content, behind the scenes, product demonstrations, and people behind the brand and shoots is also very important. 
FAQs are an excellent way to create content and are guaranteed to perform well if it is a recurring theme or question. You can also make story highlights on such recurring queries.
Create posts that your audience will most likely want to save.
Post carousels as they are dynamic and multifunctional. A travel blogger can use it to tell a travel incident, while a brand can use it to showcase its products. Carousels work great to provide details on a product or to capture different angles on the same theme. They also bring more engagement and reach. 
Responding to all the comments, questions, and direct messages will signal the algorithm that you care about your community.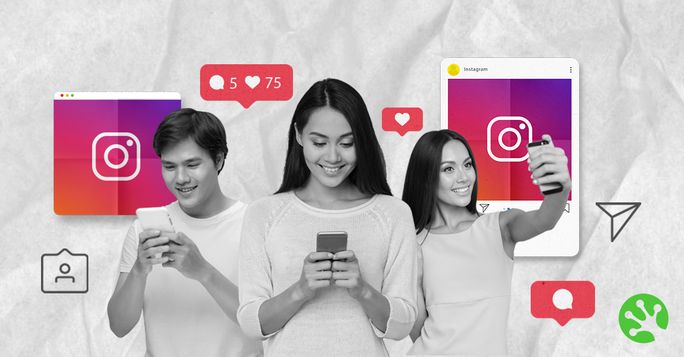 Instagram Live is another function that must not be overlooked while talking about interaction. It will prove your authenticity and genuineness to your followers and allow them to interact with you in real-time. 
Guides are among the newest and most creative ways for content creators to consume and share informative content on Instagram. The user-friendly format allows you to communicate easily consumable information in a visually compelling and appealing format. 
The content orientation plays a significant role in the success of your content when the Instagram algorithm is involved. The Instagram app is primarily meant for mobile use; thus, it is essential that your content is presented in portrait orientation. Vertical images take up the most space in the Instagram feed, which means that any scrolling user is more likely to notice such posts and stop to view what is in the post. 
Researching about your target market is necessary as it will help you define your audience. 
You can create Stories that are great for improving interaction as they help you to share posts you've been tagged in.
Posting informative content can act as a conversation starter. This can also be done by asking questions or suggestions via Stories.
4. Reward followers for user generated content
User-generated content or UGC refers to the content that someone posts about your product on their account, i.e., they use their photos or videos with your product as the main subject. 
When you're tagged in such videos or photos through post, story, or caption, it works well in your favor. Not only does the Instagram algorithm notice it, but it also draws followers to your account. Thus, to encourage people to keep sharing your products or services, thank them. This will boost your engagement and take it to a whole new level.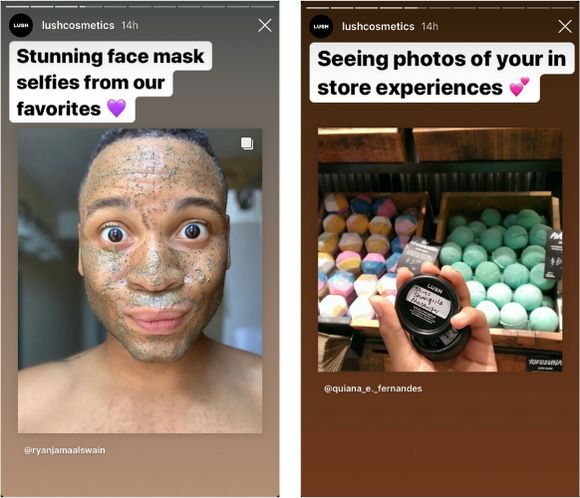 Social media influencers also form an inevitable part of UGC marketing strategy. 
5. Make an aesthetic Instagram feed
Your Instagram feed is your new home page. It is the first impression of your brand for any new user and must be designed to encourage the visitors to engage with your brand.
Cohesive posting, attractive feed, color-coordinated palette, and high-quality photos attract attention to your account at first glance. It encourages the person to dig deeper into your feed, learn about your brand's story, and see what you have to offer.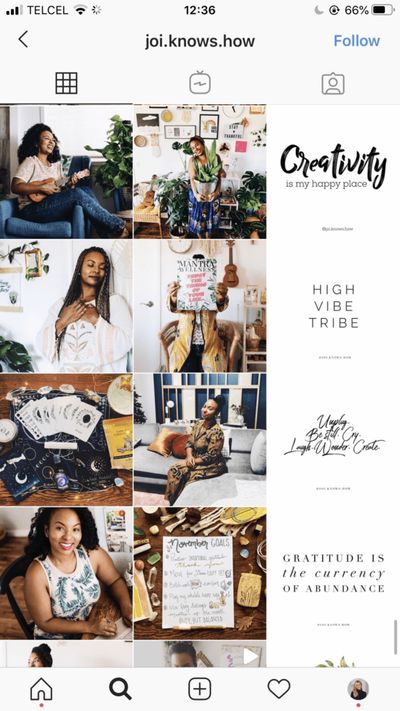 6. Try out Reels
Every time Instagram launches a new feature, ensure you make full use of it. Let us understand why. The Instagram algorithm is actively promoting Reels among users so that more people start using this feature.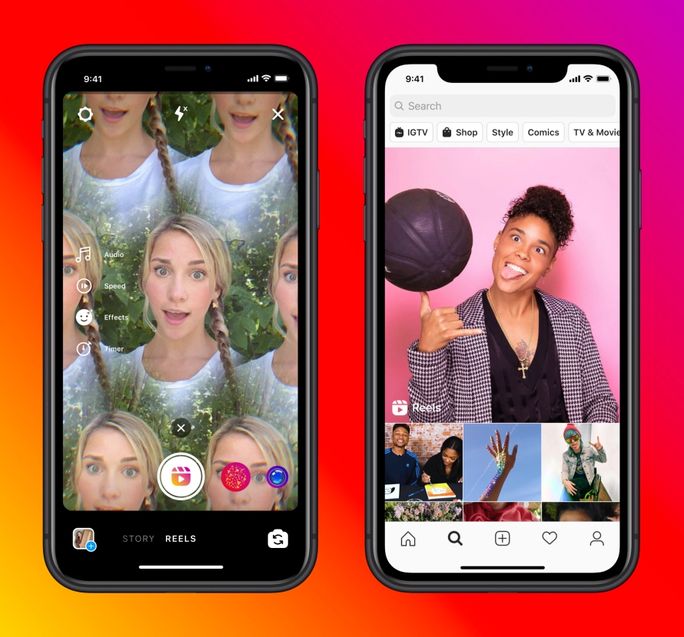 If you post informative or entertaining Reels consistently, it is likely to expose your account to new eyes, which means better engagement. 
Here are a few tips for shooting Reels:
Shoot vertical Reels.
Keep the duration short unless it is crucial to post long Reels. Short Reels are likely to be seen more times by the same user. 
Make Reels on trendy audios and do trending challenges. 
Use filters and effects to the optimum level. Do not overuse them.
Use Reels to show off your product or service.
Show "Behind the scenes."
Introduce your co-workers and pets to your audience. 
Share about inspiration and support the community.
Always remember to share Reels in your Instagram Story as well on your feed.
7. Keep it organic
We can't stress this enough, but don't use engagement pods as they will only provide short-term gains. Instagram feed ranking is powered by machine learning, which means that the algorithm will pick up any inauthentic engagement. Your ranking will suffer if the algorithm detects that you have indulged in inauthentic activities to boost your engagement and followers. 
So, instead of searching for algorithm hack tips and pods that will help you achieve short-term goals, it will be far more beneficial to focus your efforts on developing a strong connection with the audience.
The best way to do it is to create organic content for your brand by delving deep into your audience preferences and combining those preferences with your marketing objectives to create some awesome content for your followers.
8. Focus more on micro-blogging
Instagram now provides more space for captions which means micro-blogging via Instagram has become a crucial content strategy. Users are now keen to learn about your life and are comfortable in spending more time reading extended captions. This feature provides a great way to get personal, give daily tips, or write relatable stories and incidents. 
Users also respond positively to micro-blogging. It helps make better connections with your audience and gives a sense of approachability. 
9. Post consistently
Consistency is the key in real life and on Instagram. Almost every second person tells you to consistently post because it is one of the most important factors and can actually help with reach, engagement, and follower growth. Instagram wants to keep its audience around. You may have noticed that you start losing followers once your account is inactive.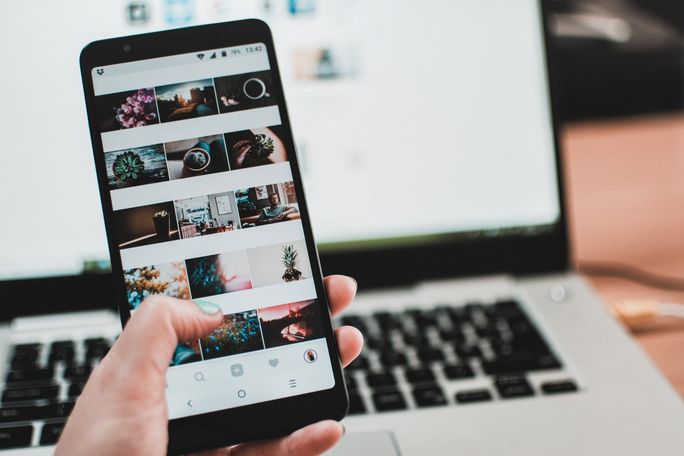 Depending on the amount of content you have, you can choose what's best for your page. Whether you post twice a day or thrice a week, you must maintain this schedule by staying focused and consistent as the Instagram algorithm will memorize your frequency. 
If you forget to post at the scheduled time, you will see less engagement on your post. You can use scheduling tools to customize your Instagram feed and schedule your posts.
10. Re-engage with your audience
A dead Instagram account is a nightmare, especially if you are investing your time and efforts with the aspiration of creating the best content. It also seems pointless when your posts do not get the attention they deserve. At such times, a re-engagement strategy can work to bring the attention back to your work or brand.  
If this low engagement rate from the followers is because you haven't posted for a long time, you should start posting regularly. Also, share your posts on Stories, and when people reply to your content, stories, and videos, you must reply as soon as possible. 
11. Use analytics reports
Analytics can be your best friend that tells you what is working and what isn't. The analytics tool will help you zero in on the audience preferences and identify the kind of content that draws them back to your account. The analytics tool will also assist you in identifying what's working in terms of content, ideal posting time, and potential hashtags with better reach.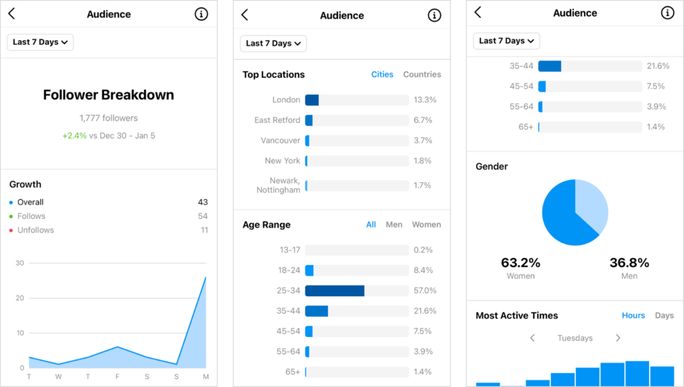 You may use an Instagram analytics tool to find out the following things:
You can know when your audience and followers are online. Once you know this, you can schedule your posts during that window.
What type of posts is earning real engagement, and whether it is an informative reel or just an ongoing trend?
12. Advertize on Instagram 
Running an effective ad campaign should be a vital part of your Instagram marketing strategy. Boosting your Instagram performance through ads is extremely beneficial for receiving meaningful engagement. Instagram makes its money through ads, and it will serve you well to regularly place ads to boost your Instagram performance.
Our Last Word
Instagram aims to show what the audience wants to see. The algorithm is designed to facilitate accounts conforming to Instagram's objectives and policies.
So, you must create content that the audience is interested to see. Posting engaging content with a call to action, informative content to increase sales, using stories as conversation starters, posting on a scheduled time, and posting consistently, along with keeping human touch intact on your account, will definitely stimulate the reach. 
Timeliness is one of the key determinants in deciding how the algorithm behaves. You can enhance your timeliness by using social media scheduling tools and content calendars.
Advanced third-party applications, such as SocialPilot, can provide you powerful social media scheduling and content calendar tools that can help you effectively manage your posts across various social media platforms without missing any deadlines. 
Visit SocialPilot to know more about its social media marketing tools that can help you optimize your Instagram marketing efforts!